I fell in love with these shoes when I saw them in store. Not in the 'I have to have them' way I usually fall in love with shoes, but in a 'I'd LOVE to decorate a room in these colours' way. How freakin' funky would that look?!
Not convinced? Stay with me.
You can tread carefully by keeping the beige/natural shade as your main (neutral and safe) colour, then you can go to town with the yellow (in appropriate doses of course). The neon yellow on the shoe is very 'in yer face' so choose a more 'normal' shade and use it sparingly for punchy accents and quirky accessories. Balance this out by using the blue (more blue than yellow, but less than the neutral), for textiles, window dressings, rugs, more accessories etc.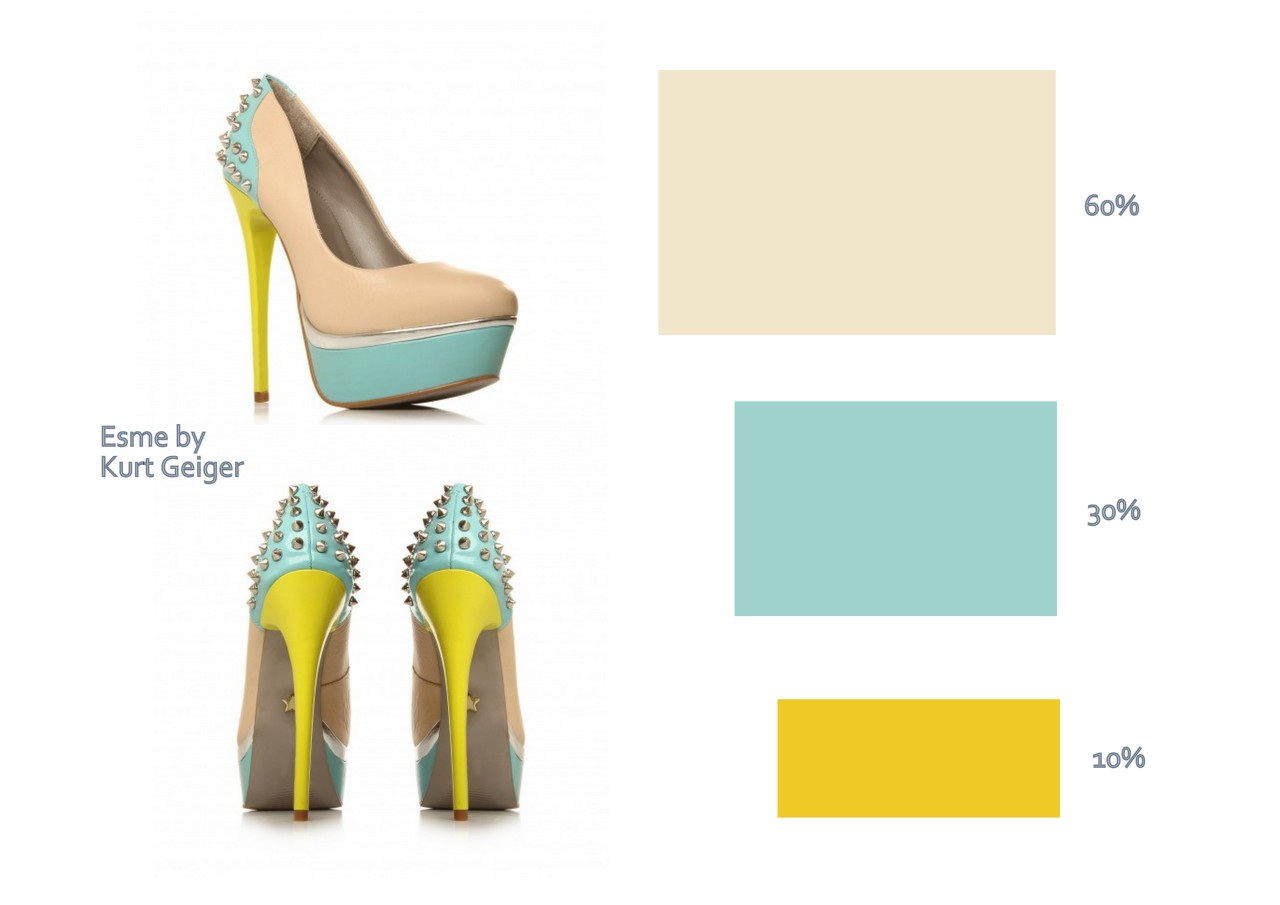 I'm not traditionally a 'neon lover' but that yellow is rocking my world right now.
What do you think? Are you sharing my vision – can you see it??
Neutral – Matchstick paint by Farrow & Ball | Blue – blue ground paint by Farrow & Ball | Yellow – lemon punch paint by Dulux
Shoes – 'Esme' by Kurt Geiger
you can subscribe to this 'ere blog on bloglovin
see what's rocking my world on instagram @dbd10
fancy a chat on twitter @decorbydelali
check out my pins on pinterest