Cutlery is just 'there' isn't it? Definitely function over fashion. I mean you'd be hard pushed to find somebody who spends hours agonising over choosing the right teaspoon.  But as ever, wonderful product designers are finding more ways to satisfy us colour lovers.
In the absence of consistent sunshine, why not brighten up mealtimes with some colour (I know it's not the same but hey, we do what we can).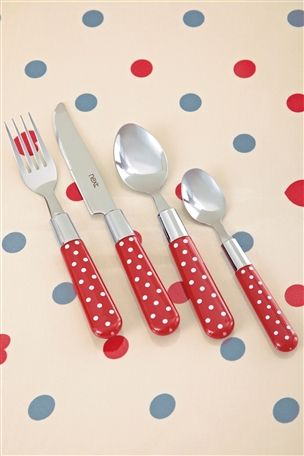 This 16 piece polka dot set gets a yes from me. Next, £12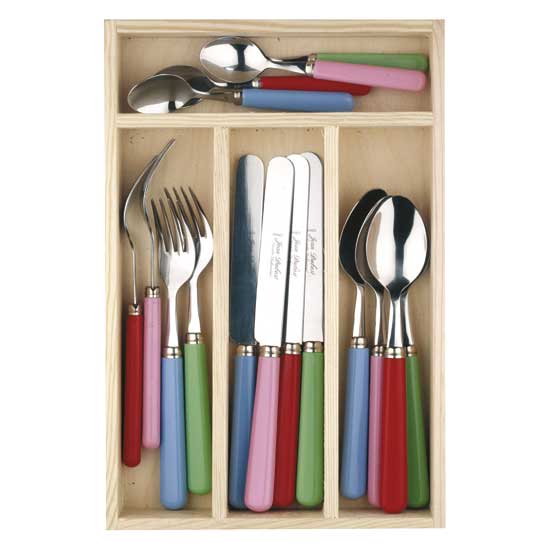 24 cheery pieces guaranteed to brighten up dinner time. Cath Kidson, £60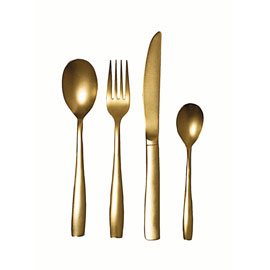 24 pieces of gold, no seriously these are gold plated. Who uses them is up to you… Heals, £180
So if you're in the market for some new eating instruments and fancy changing things up a bit, think about giving your table some colour – it deserves to be happy too.
you can subscribe to this 'ere blog on bloglovin
see what's rocking my world on instagram @dbd10
connect on twitter @decorbydelali
peep my pins on pinterest