Well hello there, it's about that time – time for my round up of the 7 things that have recently had me a'swooning and a'lusting…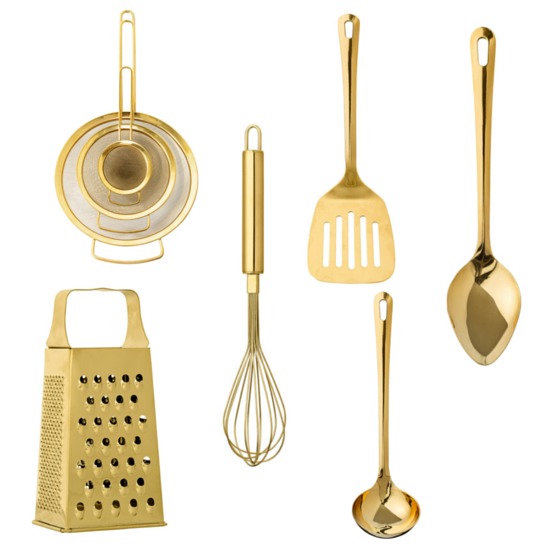 Magpie alert! Would you look at these beauts – my kitchen is currently not worthy. Every day, previously dull utensils pimped and gleaming ready to glam up your kitchen. Loving these SS16 gold utensils from Mia Fleur. Basically, far too pretty to use…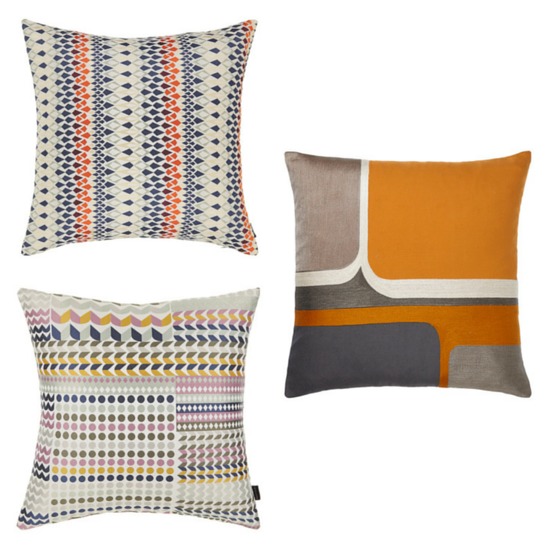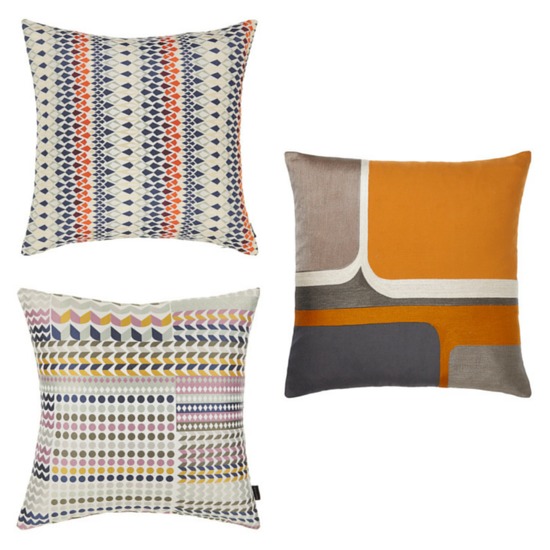 Yes they're an interior design cliche, but for good reason. Who doesn't love a cushion and the options they give for a quick change. These patternfully colourful jobbies (geo, foxtrot and jasper) from John Lewis caught my eye.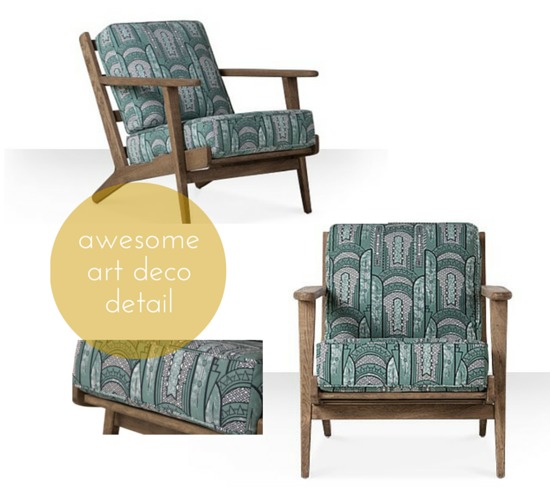 Not only is the shape of this chair gorgeous (1980s school library chairs anyone?), but it's covered in a perfect art deco inspired contemporary print. Mid century shapes + art deco prints = made just for me! Armchair from Swoon Editions.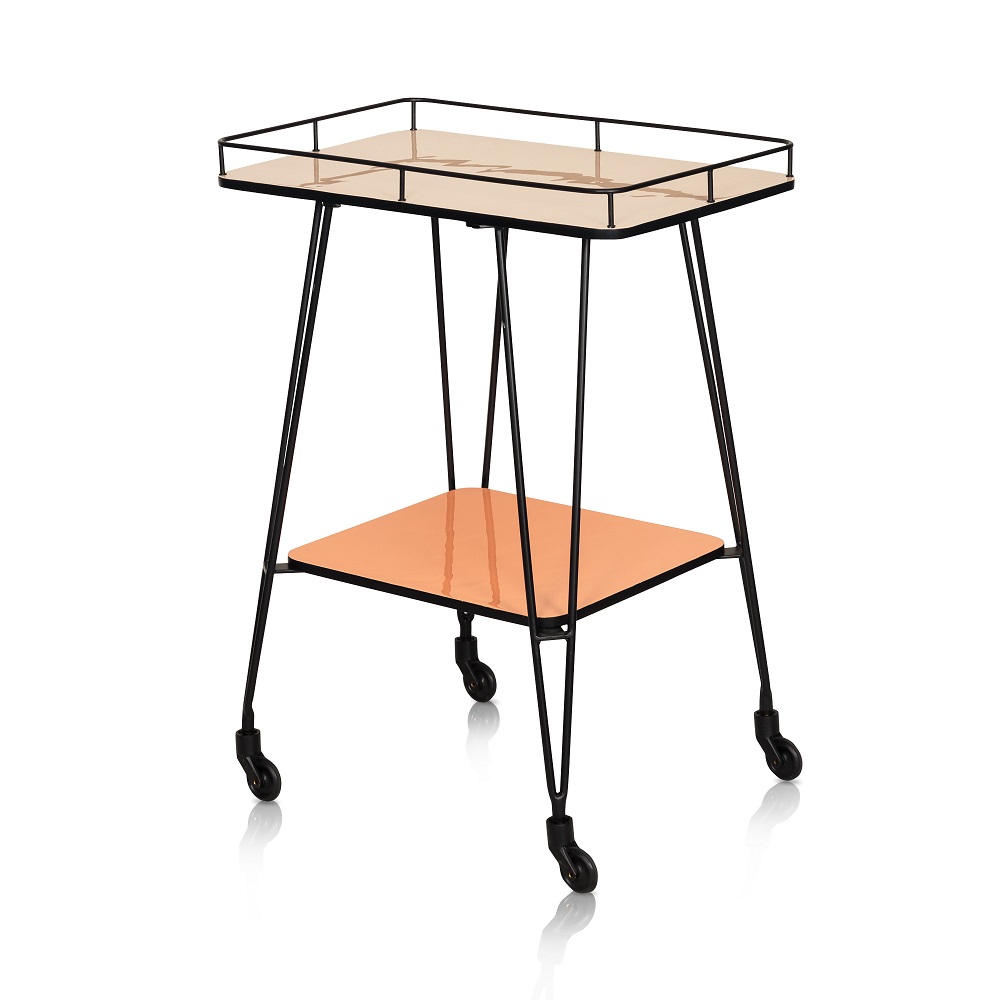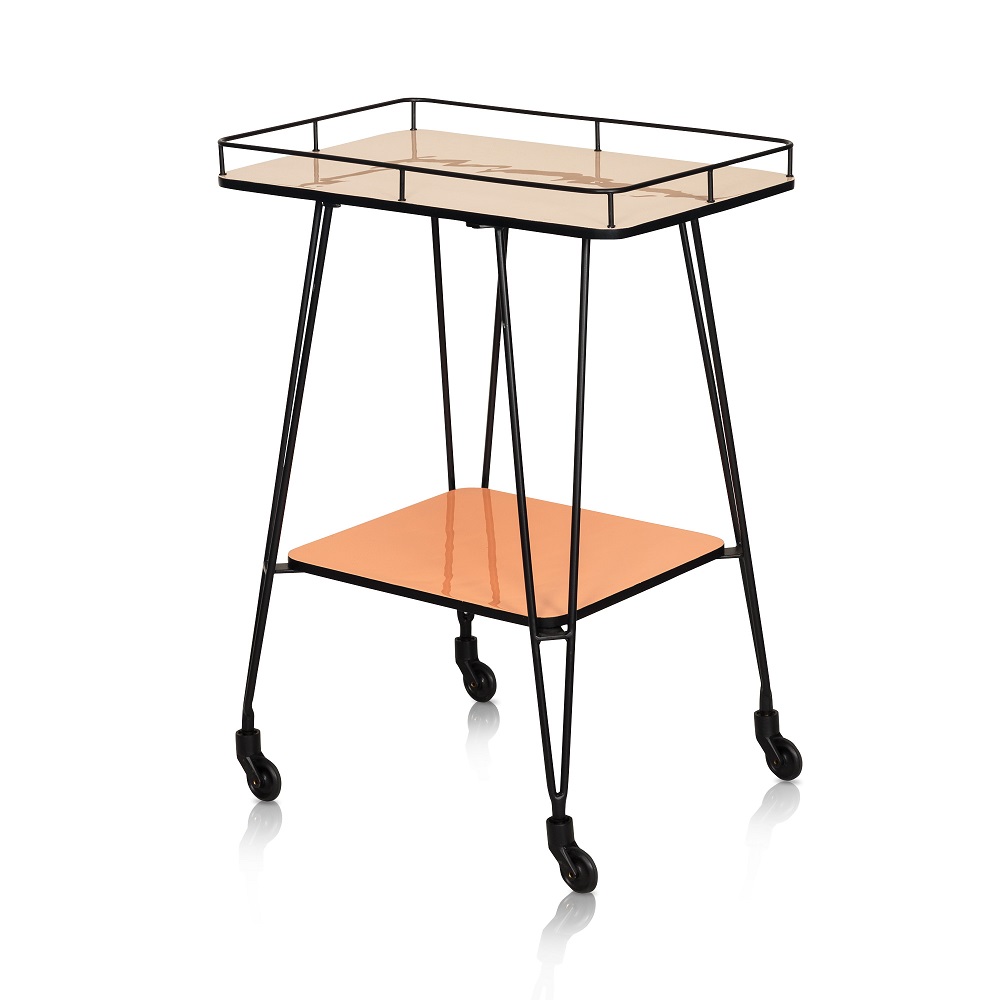 Yes, yes I know I wrote about the whole collection just recently, but I honestly can't stop thinking about this Oliver Bonas drinks trolley (fully owning my loser status here). Don't know if it's the contrast between the dark metal and the light colours, the shapes (I love the lines) or the fact that it's on dainty wheels… meh whatever – I loves it!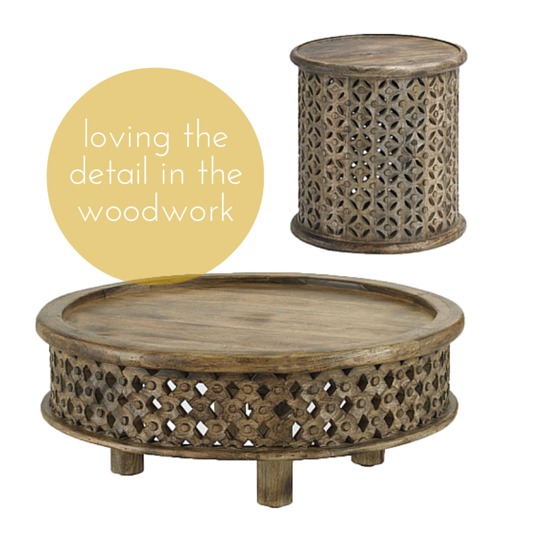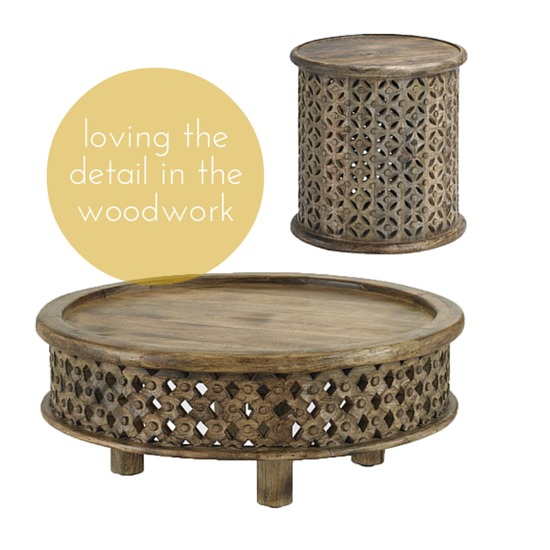 This hand carved, solid mango wood coffee table and its mini-me (side table) from West Elm have me thinking about the grand plans I have for my garden. These would look great in my fantasy patio area…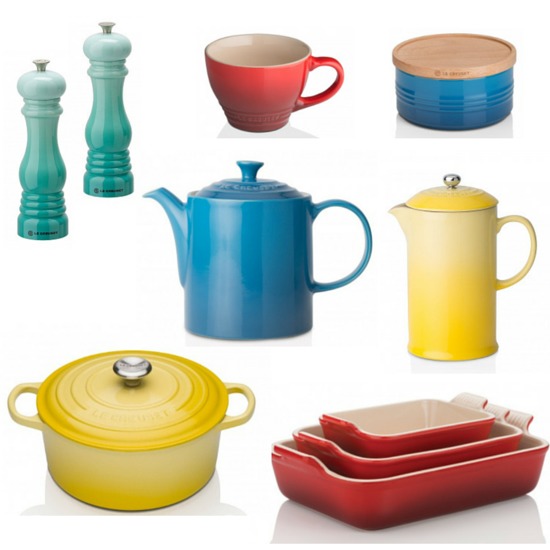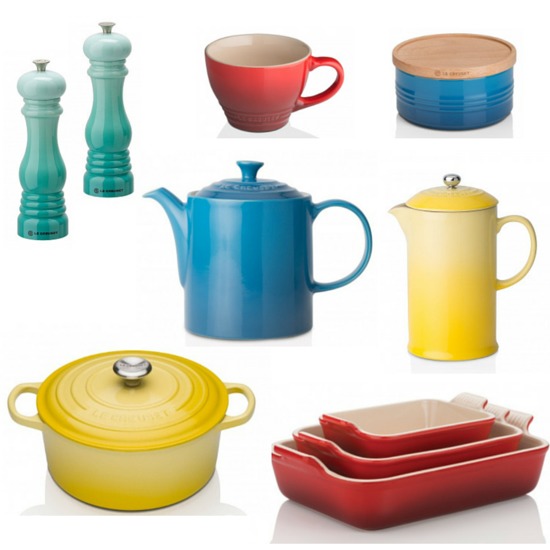 I'm obsessed with Le Creuset (more loserdom) and with their new Vida Brazil collection. Not only am I revelling in the quality colourful glory, they have legitimised my own little mix 'n match collection. You just know I could never commit to just one colour right?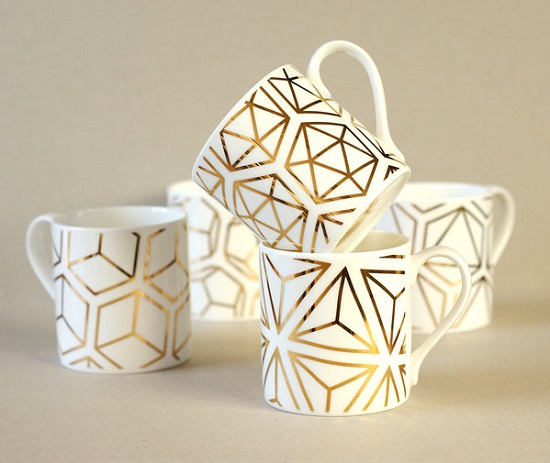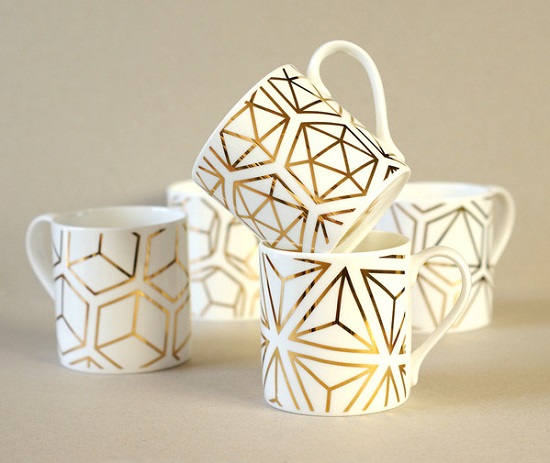 I'm a proper fan of Alfred & Wilde's products and I keep coming back to these hand decorated (with 9 carat gold no less), white fine bone china mugs. While poring over their website I discovered that….
The gold geometric patterns are based on the Platonic Solids, a series of five solid shapes named after the Ancient Greek thinker Plato. The solid shapes are symmetrical, and each is made up of faces that are the same shape.
And there you were thinking they were just 'nice mugs'….
Until the next time!