In my continued mission to turn up the colour and bring out the bold – welcome to the collection of 7 things you need in your life this month.
1. Check this GORGEOUS Olivier Desforges duvet set from Amara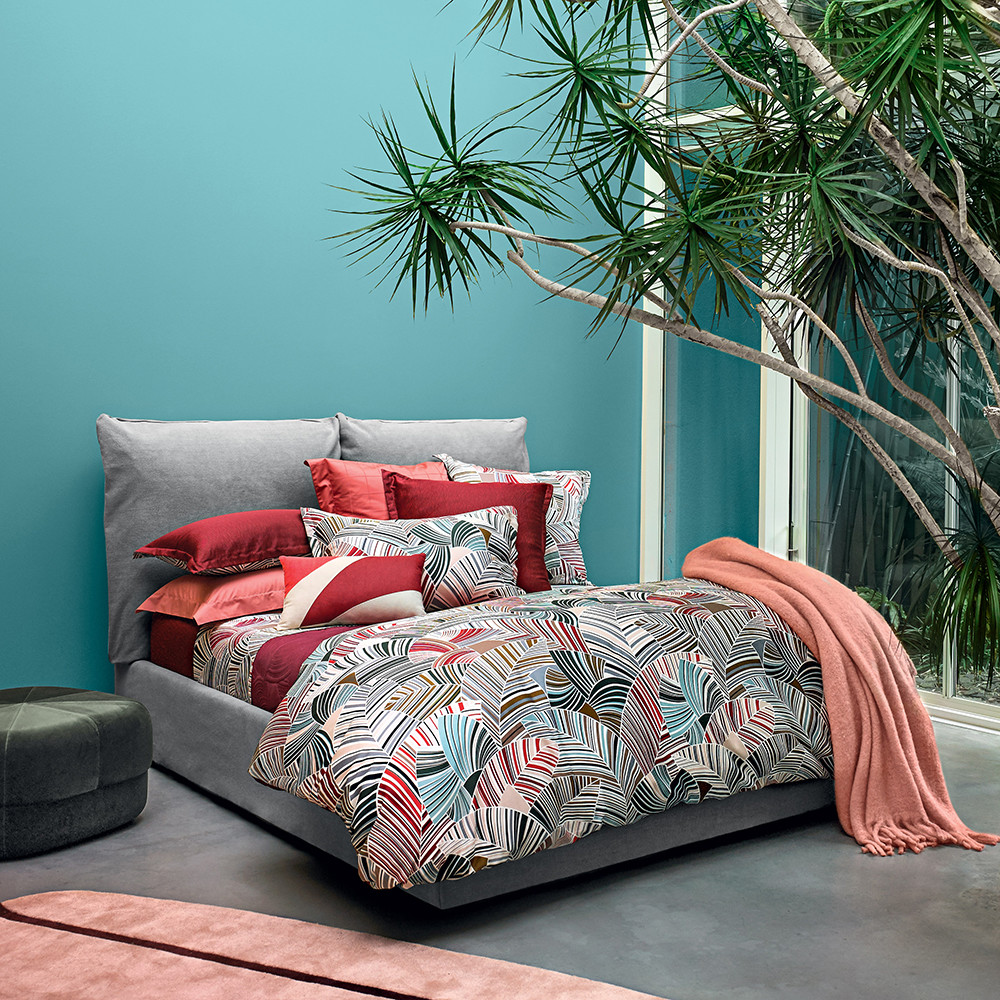 Inspired by two of my favourite things – "art deco and exotic festive evenings". Who knew the two together could be equally as fabulous?! This set would make even the saddest of bedrooms shine in splendour.
2. These seasonal beauties by Hey Studio studio for your wall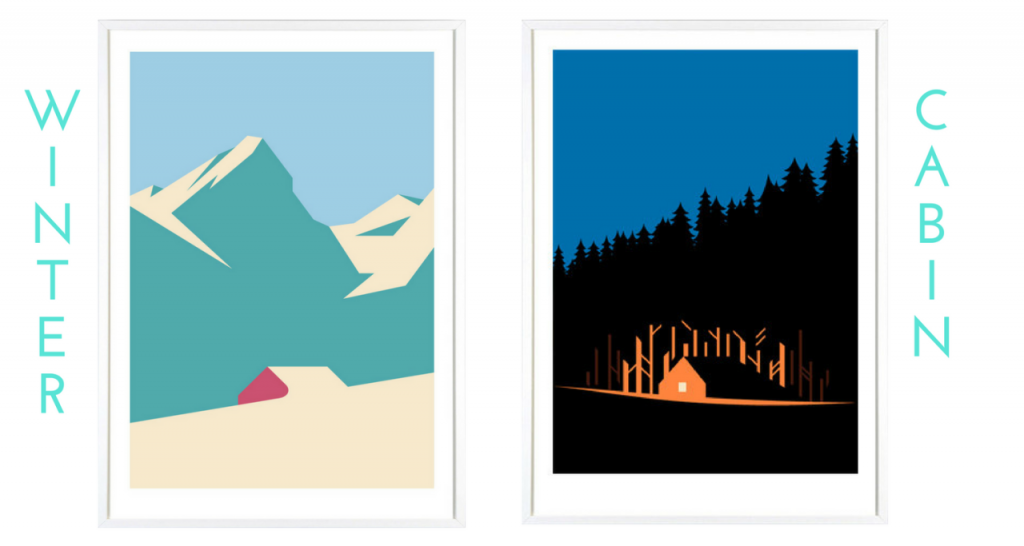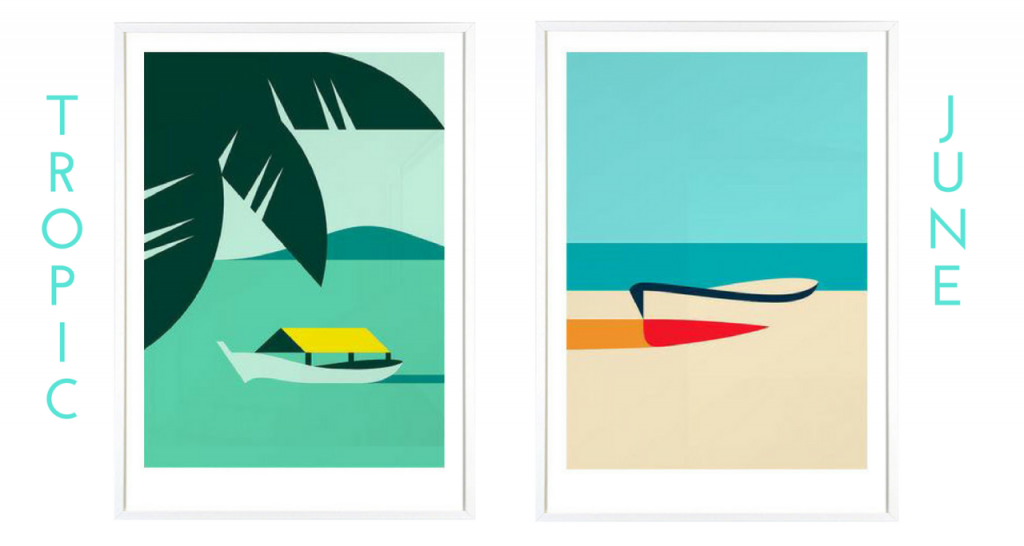 Whether you're a summer bunny or a lover of all things wintry, I reckon you'll find a piece that'll catch your eye. Founded in 2007, the Barcelona based 'Hey', turn ideas into communicative graphics using geometry and colour and I rilly rilly like em.
3. A geometric wonder of a coffee table from Swoon Editions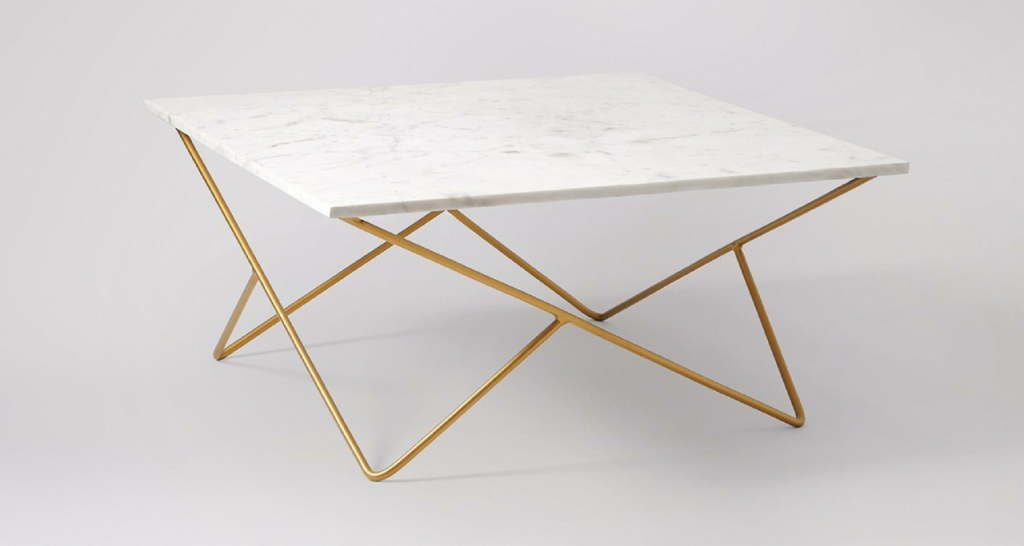 Marble topped and a very groovy angular base, equals a rather sexy coffee table. Talk about a statement centrepiece, how good would this look in your home?
4.  Mood elevating homewares by Bespoke Binny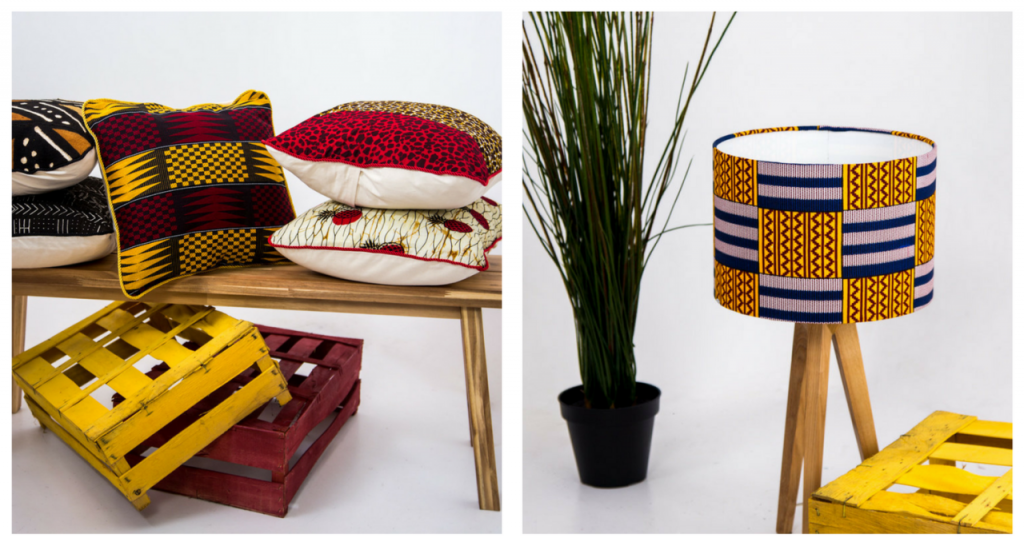 Few things (in the interiors world) make me as happy as African wax print fabric incorporated into contemporary design, so it shouldn't surprise you that I'd take one of everything in this shop – I think you might too. I challenge you not to find something you want/need/love.
5. Snazzy storage trunks from Habitat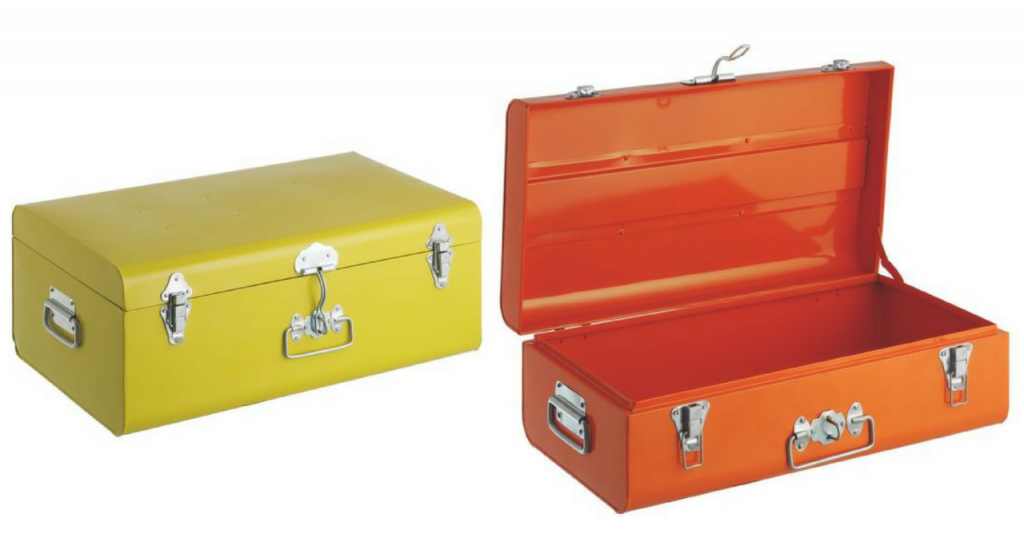 We've all got bits of tat lying around amaright? Papers, magazines, stuff and other stuff. What a fabulously cheery way to keep messy bits out of sight.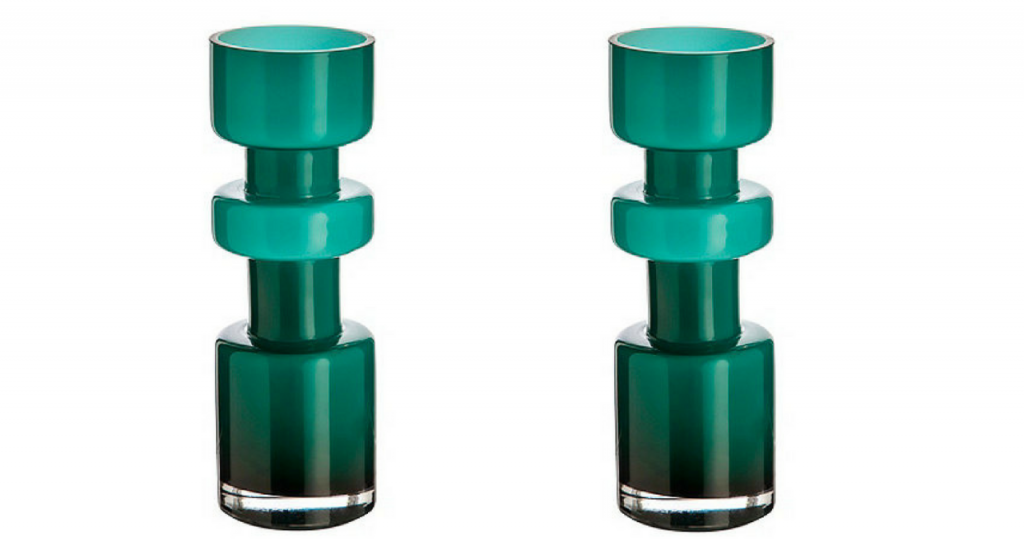 Ok so it's not called in and out, but actually the irregular ridge vase. In design terms, there's not really much you can do with a vase, but this is a looker and if you're after something a little different to the usual – then you're welcome.
7. Decor Swimmers and Deco Jungle wallpaper by The Art Deco Collection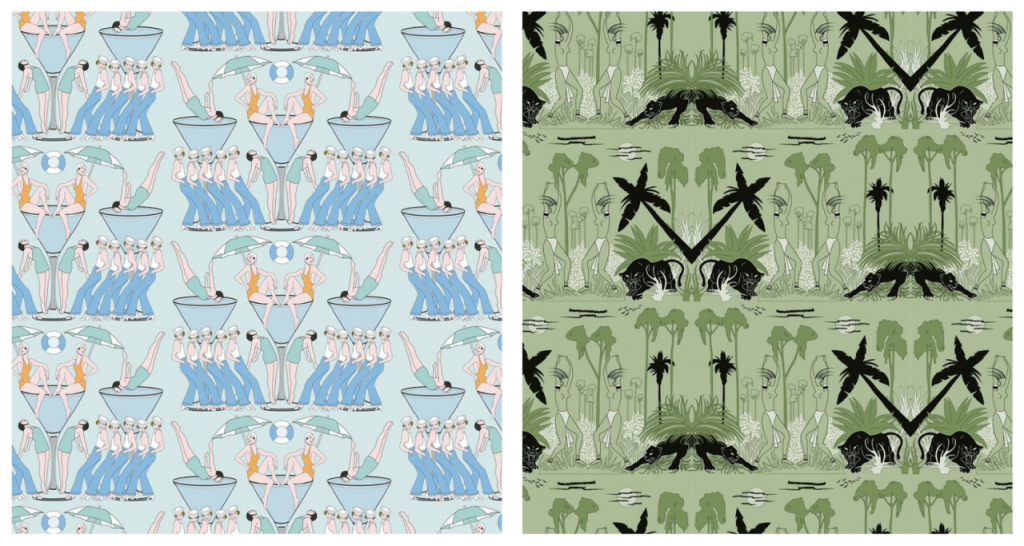 I suppose technically these count as two, but who's counting eh? By British designer Jean Enness, The Art Deco Collection "aims to bring unique, eye catching designs to the public" – job done I reckon. The swimmers (even though they're not actually swimming) remind me of synchronised swimmers from a scene in a black and white musical. I'd love to see these in an unexpected room – like a kitchen or hallway.
Seen anything that's tempting you to 'add to basket'?