I really don't know when it happened and I know it comes at the same time every year, but man it feels like Christmas snuck up on me.
Most of the 'home' images I'm seeing at the moment are of beautifully dressed and styled 'banquet-sized' tables – tables big enough to sit 275 people. Ok not quite that many, but you get me.
I love looking at table settings, I've got a whole board dedicated to them on Pinterest in the hope I'll be moved to try my hand and create a table worthy of my dinner guests. This hasn't happened yet, but you know… one day.
These got me thinking about smaller scale tables – what about those who don't have to feed the five thousand or are just planning on having an intimate meal over the festivities? They deserve pretty placements too right? Of course they do. So I decided to put together a very simple festive table – mostly to push myself to make more of an effort with my 'occasion tables' and maybe inspire someone else to do the same.
The table…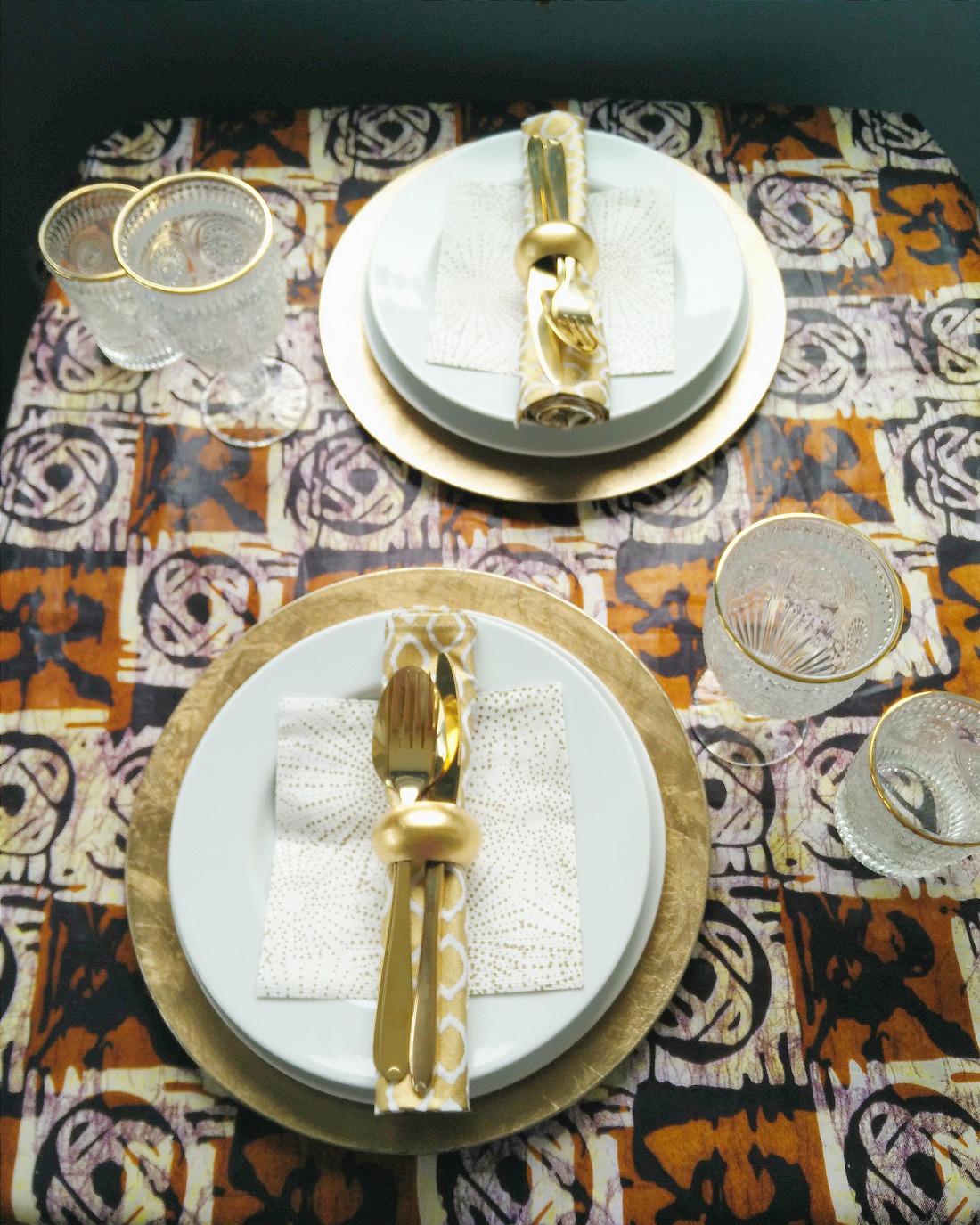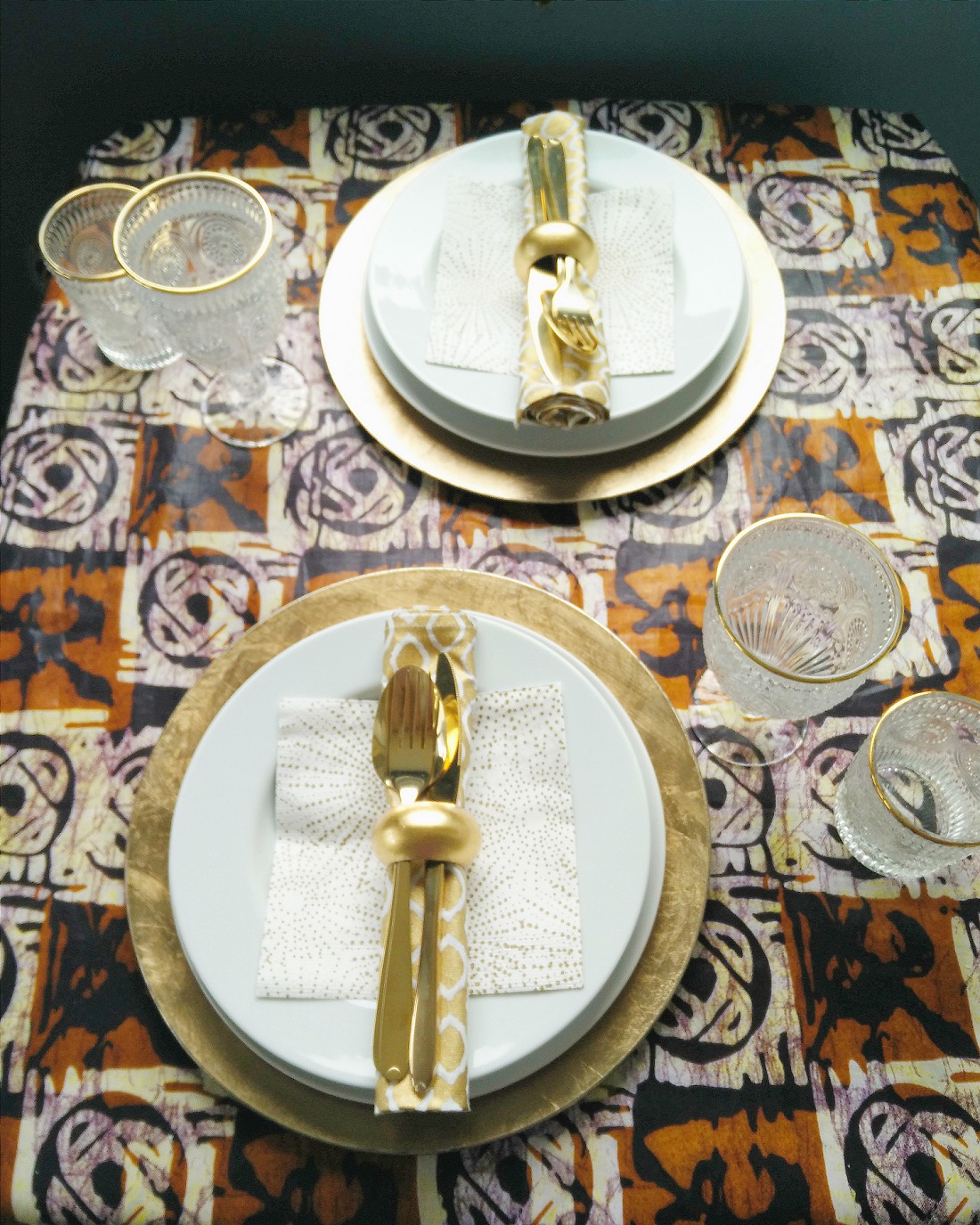 The plan was to keep it all the way simple because if you're anything like me – after conjuring up a meal, the last thing I have time for is labouring over the position of napkins, centrepieces or cutlery. I guess someone super organised would get the table together before the meal, but that's a level of organisation I haven't achieved yet.
My colour palette
Brown was my starting point because of the ankara fabric I knew I was going to use, so I decided on gold and white as my supporting colours to complement the fabric and to throw in a subtle festive feeling.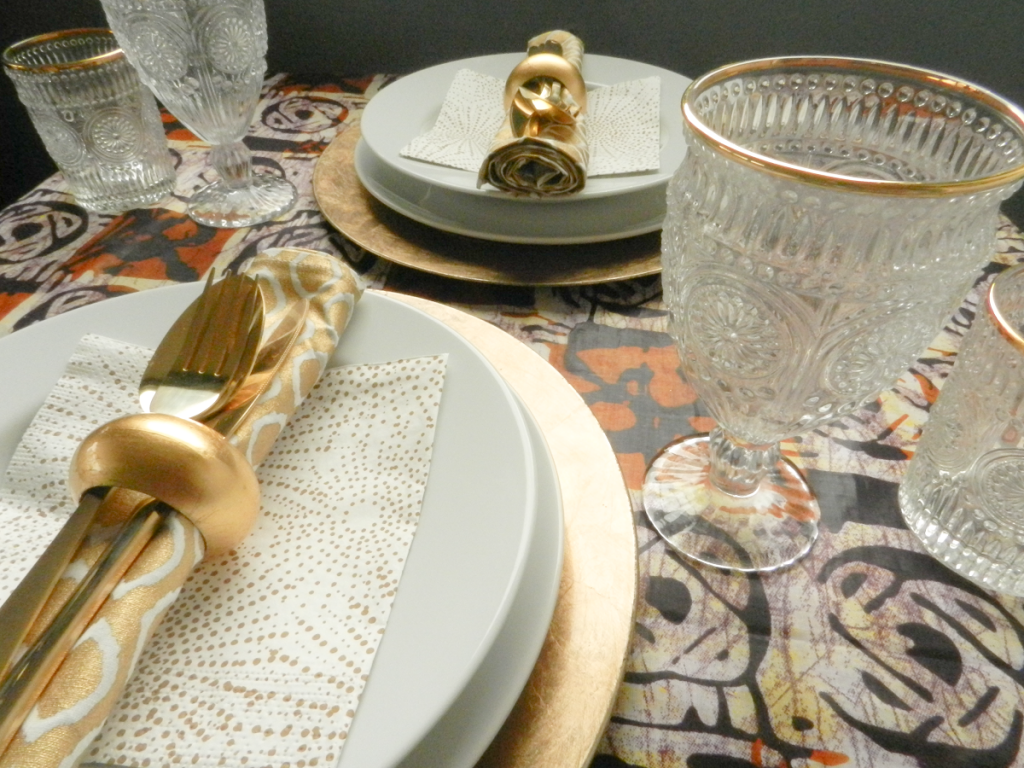 I kept the gold and white elements plain-ish, as my base (the fabric) is busy and bold all on its own so didn't want the other pieces to clash too much.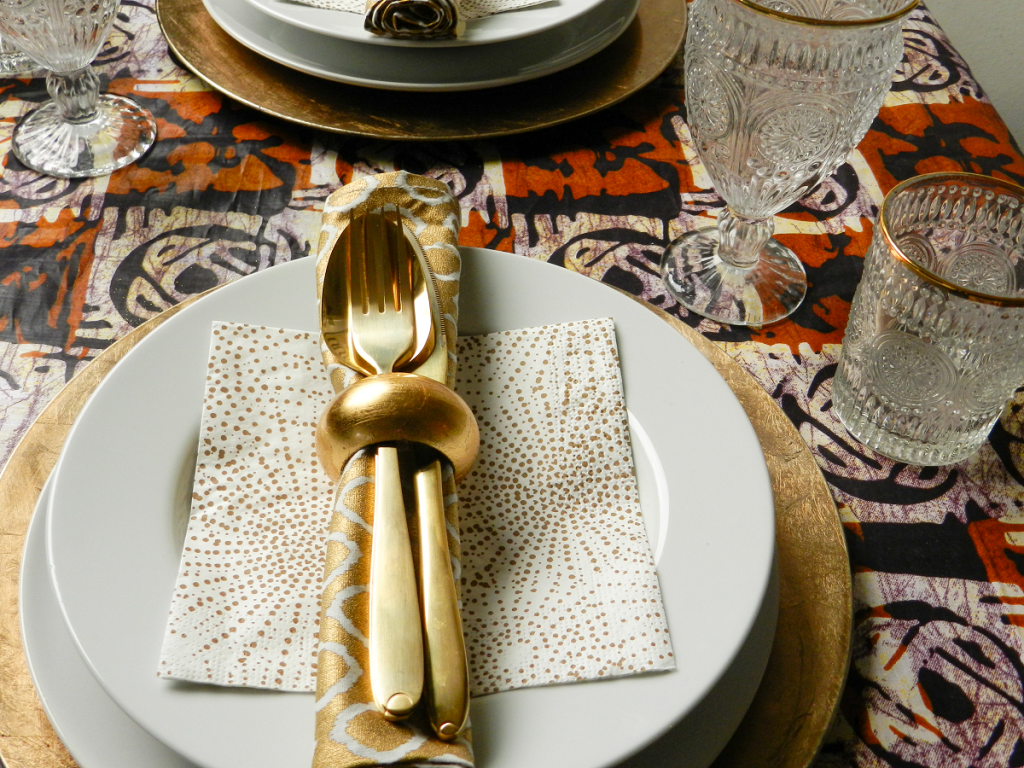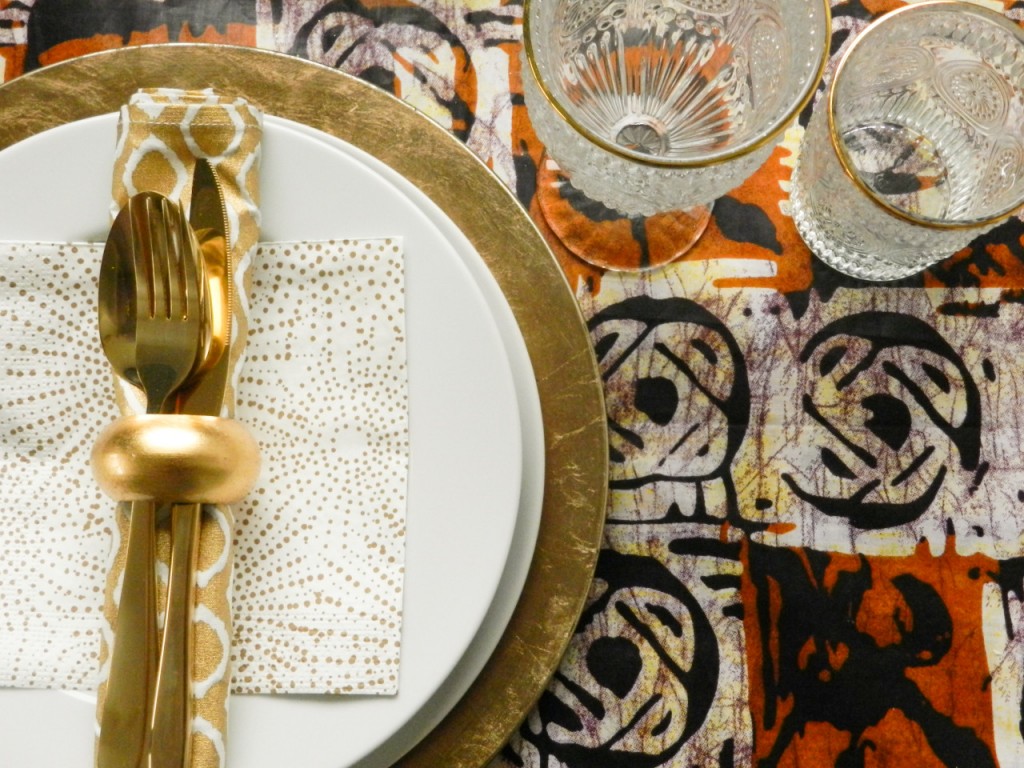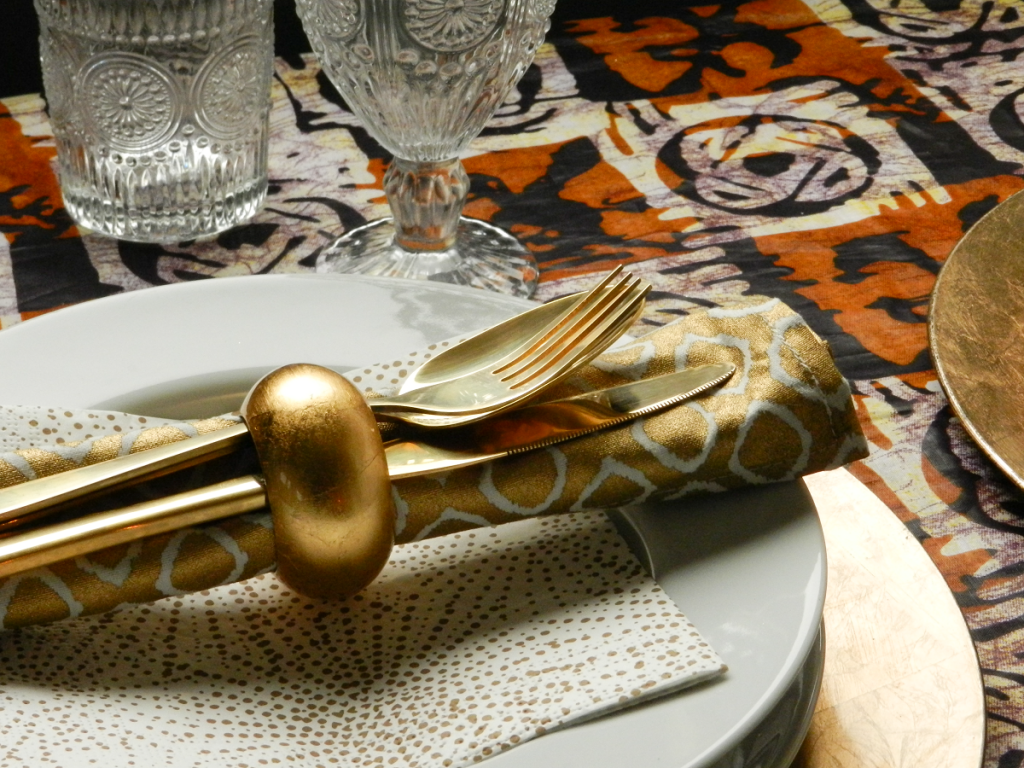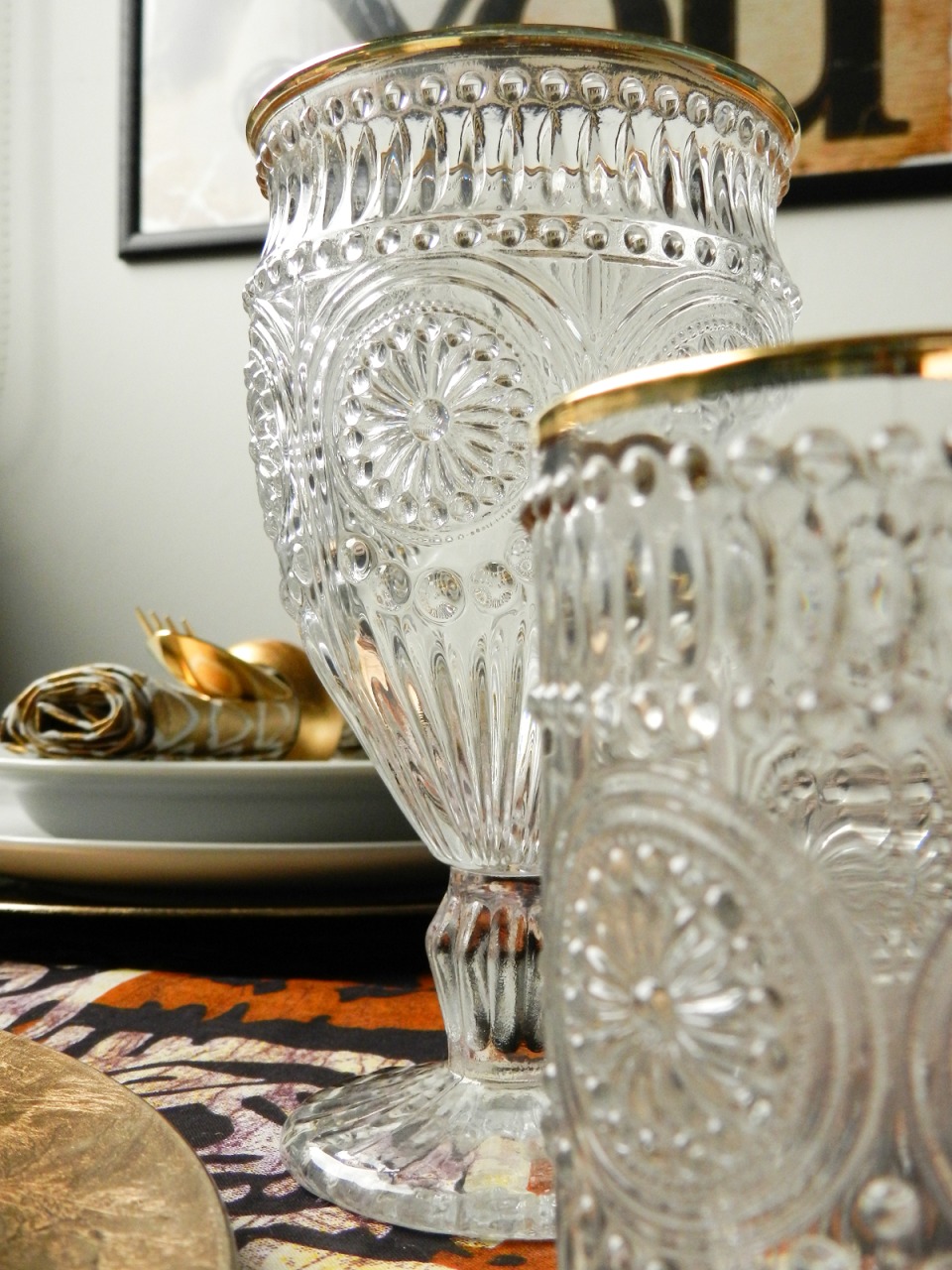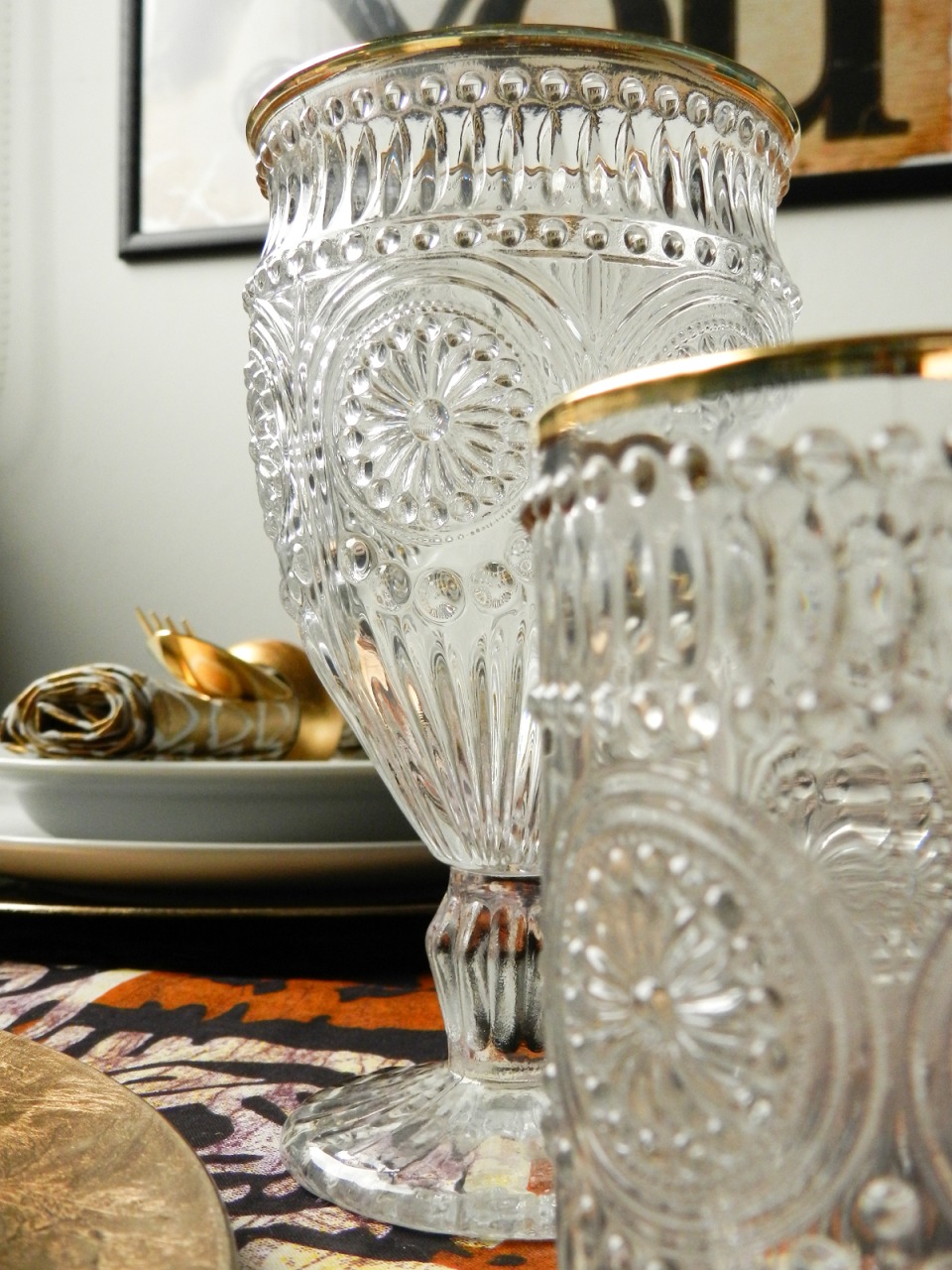 WHAT I USED…
Ankara fabric for my tablecloth – from my fabric stash
Gold chargers – Wyevale
Plates – IKEA
Napkins – West Elm (they're actually folded up placemats)
Napkin rings – Dunelm
Cutlery – Argos
Glasses – TK Maxx (and an absolute bargain!)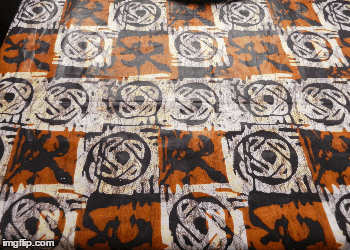 There you have it, my very simple festive table for two. It took about 10 minutes to put it all together which makes me think there's really no excuse anymore.
So are you an organised host/ess and been doing this for years or will you be giving a 'dressed table' a go this year?