Now you know about me and textiles, I love them, and no space is complete without them. I've always got one eye open when it comes to textiles, especially those with an African influence as they embody my favourite things, bold patterns, prints and they're certainly not afraid of colour.
This brings me to today's subject – please allow me to introduce you to the newest textile designer on my 'must have' list and good friend of mine, Chrissa Amuah – the passionate and talented force behind new textile and print studio – AMWA Designs.
Though a relatively new designer and maker, Chrissa's work has already gained some impressive media coverage and after showing at Milan Design Week in April this year is gathering fans from all over the world – and rightly so!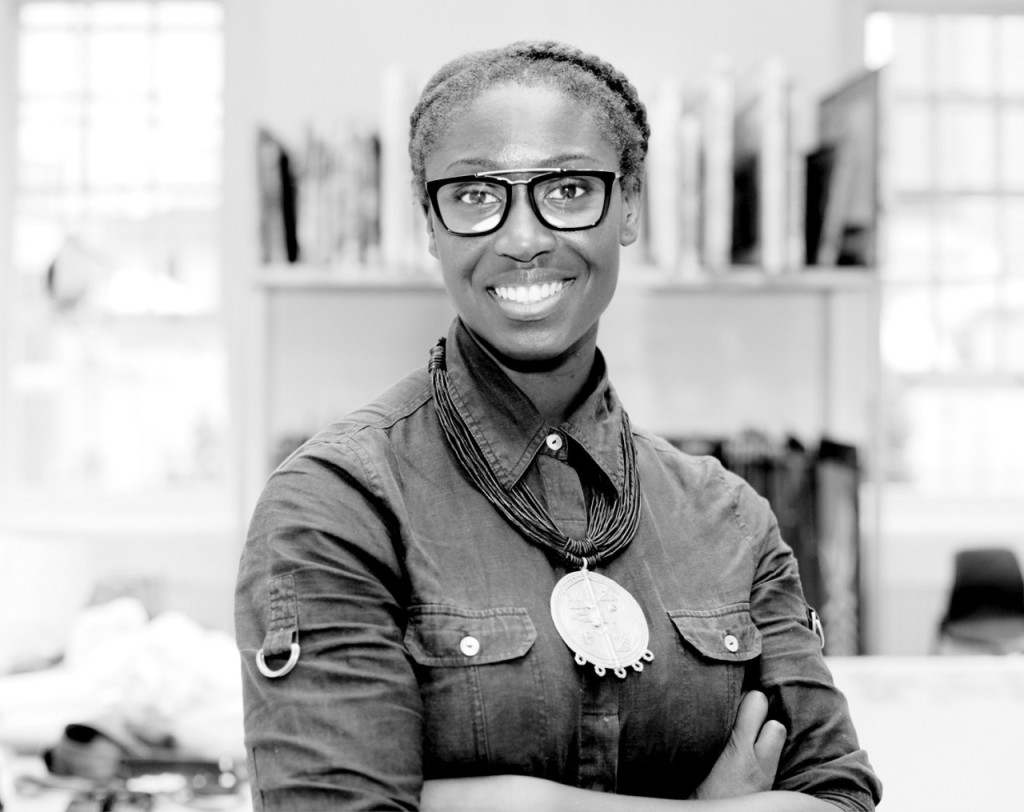 Meet Chrissa…
DELALI: What brought you to the world of textile design?
CHRISSA: My mum actually did textile design and back in the day was quite the weaver and screen printer. On both sides of my family we have women who weave, sew and make. My grandma is 95 and still knits and weaves wicker baskets. So you could say it's in the blood, but more specifically, I remember my art teacher at school telling me that I should consider pursuing textile design after A' Level. At the time I didn't know what it meant as a career and the fact that it would be an extra year at art school before Uni put me off. At the time I just wanted to get on with things and get my foot on the career ladder. Little did I know that the dots would connect themselves in hindsight. For ten years plus, I forged a career in business development and communications. In many roles I would find myself working for creative clients or in creative environments. I felt frustrated working alongside creatives but not being a creative myself.
DELALI: How did you take the step in the new direction?
CHRISSA: A few years ago, I decided very spontaneously (I say that, but there was an idea of AMWA Designs as a t-shirt business somewhere in the back of my mind) to do a ten week 'Drawing and Painting for Textile Design' short course at the University of Arts London. I loved it so much that it led to another short course a few months after, 'An Introduction to Screenprinting'. Before I knew it I was enrolled to do an MA at Chelsea College of Art in October 2013 which I finished with distinction in September 2014.
DELALI: Adinkra symbols clearly play a huge role in your work, what are they and what is it about them?
CHRISSA: AMWA Designs is based upon the symbols of Adinkra and their proverbial meanings. I love that images and designs can convey so much more than just their shapes and colours. The history of Adinkra is a very rich and powerful one – allegedly the only African cloth printing tradition of pre-colonial origin. It is one of the prestigious royal crafts produced in villages around Kumasi by the Ashanti people of Ghana in West Africa. According to the Akan people (of what is now Ghana and Côte d'Ivoire), the arrival of Adinkra stems back to 1818, and the Asante – Gyaaman war.
During a military conflict at the beginning of the nineteenth century, caused by the Gyaaman trying to copy the neighbouring Asante's 'golden stool' (the symbol of the Ashanti nation), the Gyaaman king was killed. His Adinkra robe was taken by the Asante Hene (Asante King) as a trophy. With the robe came the knowledge of Adinkra aduru (the ink used in the printing process) and the process of stamping the designs onto cotton cloth. It is said over time the Asante further developed Adinkra symbology, incorporating their own philosophies, folk-tales, virtues, proverbs, animals, and even historical events. Most of these symbols are very old and have been passed down through generations of craftsmen.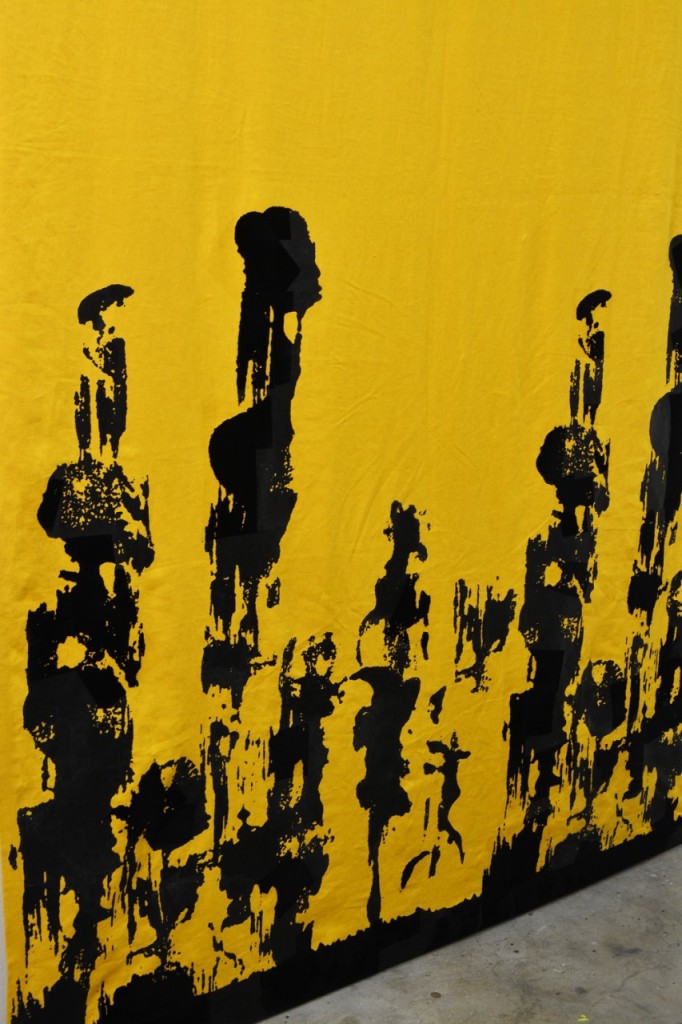 DELALI: What's your favourite part of the design process?
CHRISSA: I have a frustrated love of all of it. I want it all to be perfect so put an incredible amount of pressure on myself as I'm making. The ideas I start with always evolve as I am in the process of making and I'm very precious about getting the application technique right. Screenprinting forms the basis of my designs; it is a very physical process, you have to invest a lot into setting up. It requires a lot planning and preparation and I'm not the most patient of people, but it has definitely taught me to be more so.
DELALI: What inspires you?
CHRISSA: Colour is definitely an inspiration and I'm inspired by textures – the feeling of things or how you might imagine them to feel when you look at them.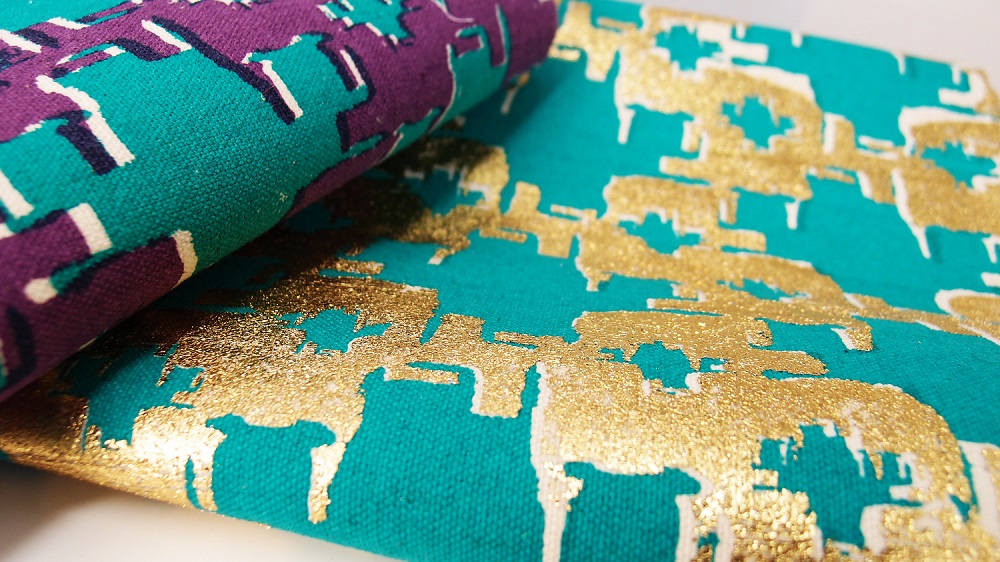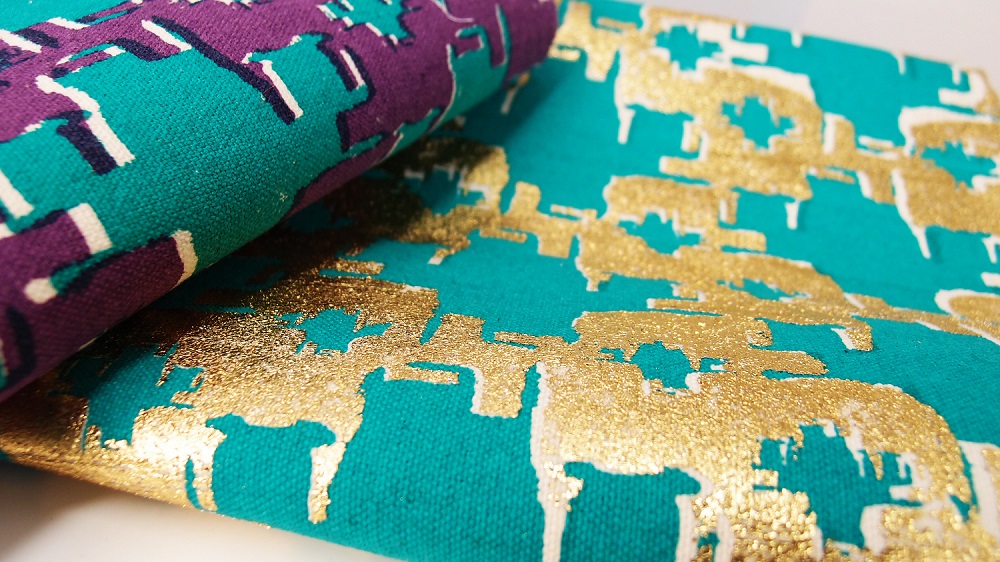 DELALI: How was Milan Design Week for you?
CHRISSA: It was an incredible experience – exhausting – but incredible. I met traders, manufacturers and designers from every corner of the world. Being in that space, alongside other up and coming designers, was so inspiring. I was so encouraged in seeing the talent that is out there. I also found that it's given me confidence to continue pursuing this dream.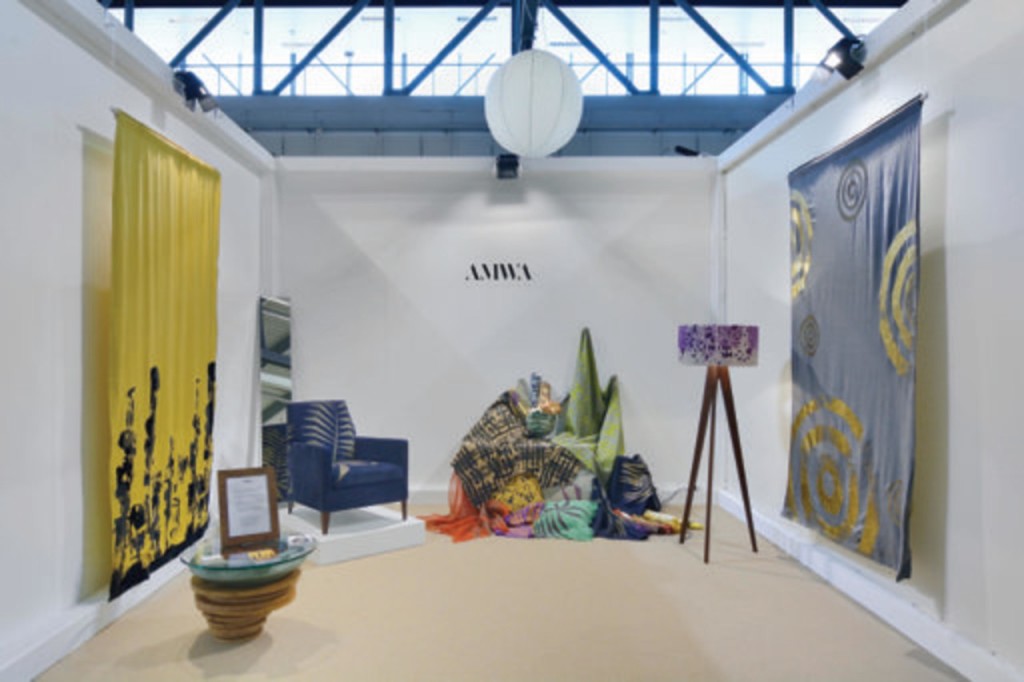 DELALI: What three words would you use to describe your pieces?
CHRISSA: Colourful. Happy. Stylish
DELALI: When people look at AMWA pieces, how do you want them to feel?
CHRISSA: I want them to feel positive and empowered!
Chrissa says – "Design is…. beautifully considered"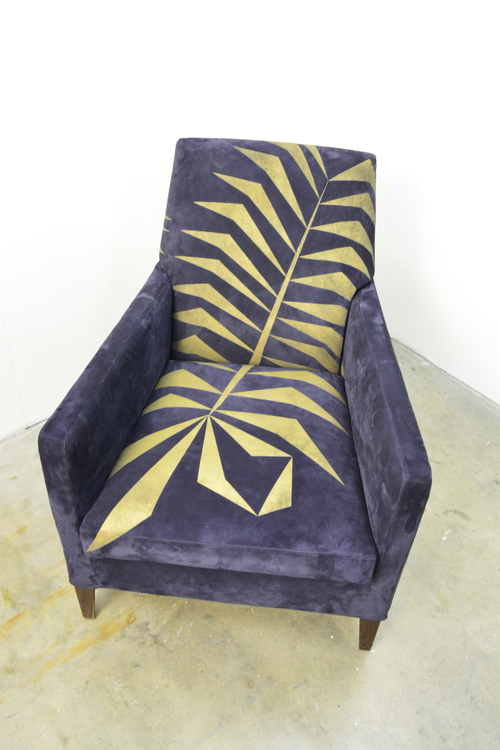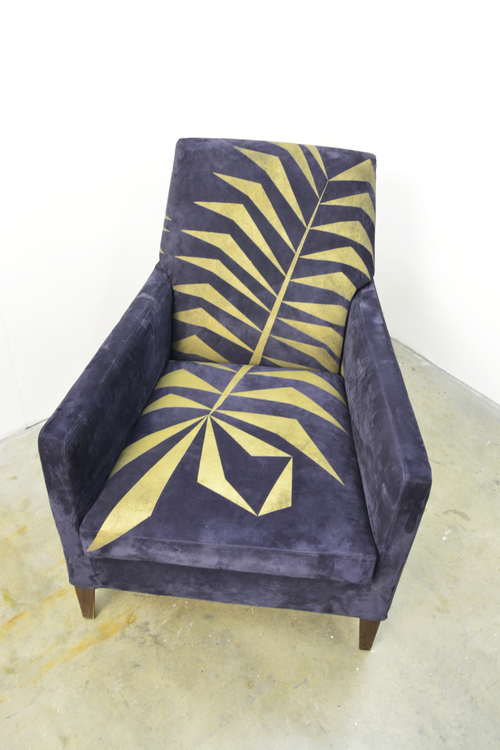 If you're looking for something special and handmade with love for your home or commercial space, AMWA Designs has got you – head to the website.