When it comes to decorating your home, ya know I'm all for filling it with pieces that show off your personality, cos I mean, your home should look like it belongs to… well, you.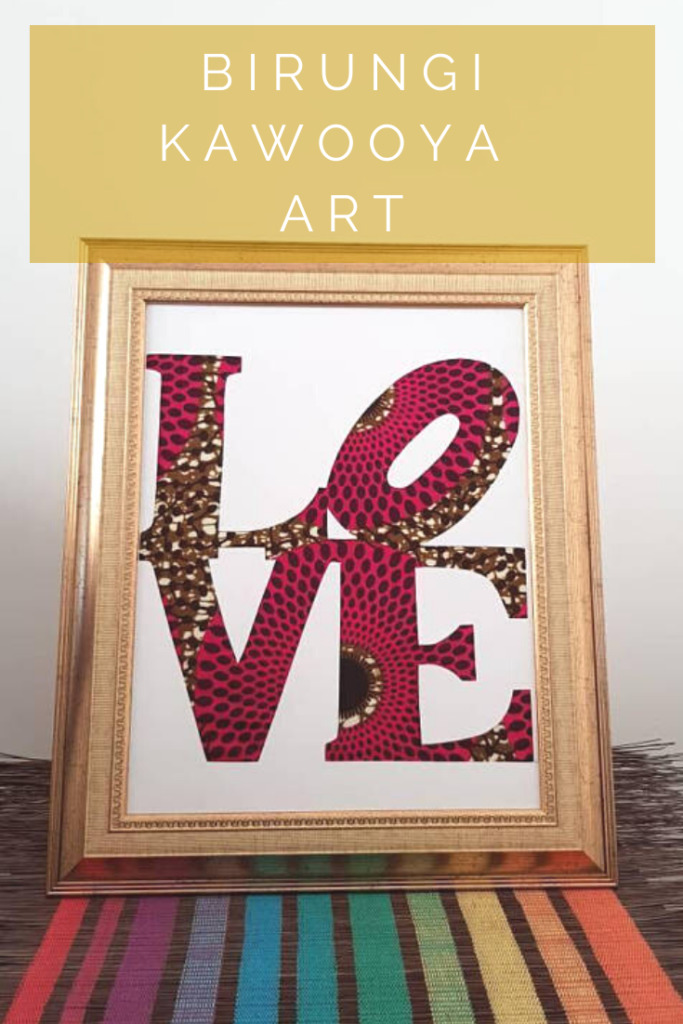 Enter Birungi Kawooya Art – beautiful paper cut art, invigorated by African textiles.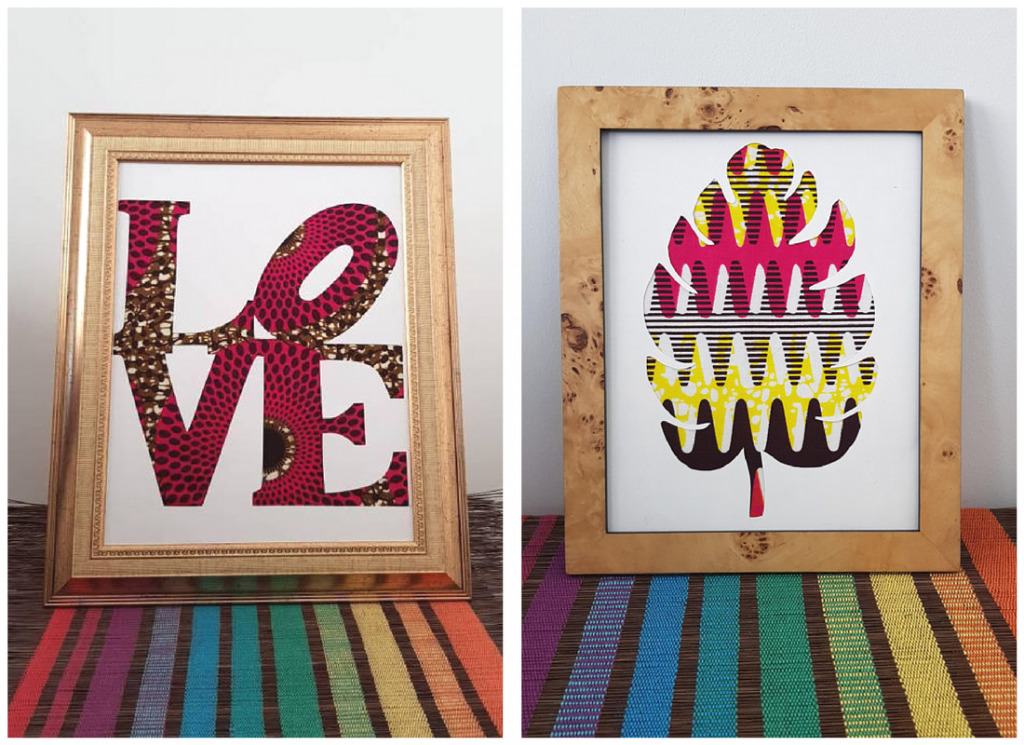 As with most things these days, I discovered this greatness on good old Instagram.
Birungi (the lady behind Birungi Kawooya Art), cleverly mixes African fabrics with her artwork in a way that really brings her pieces and subjects to life.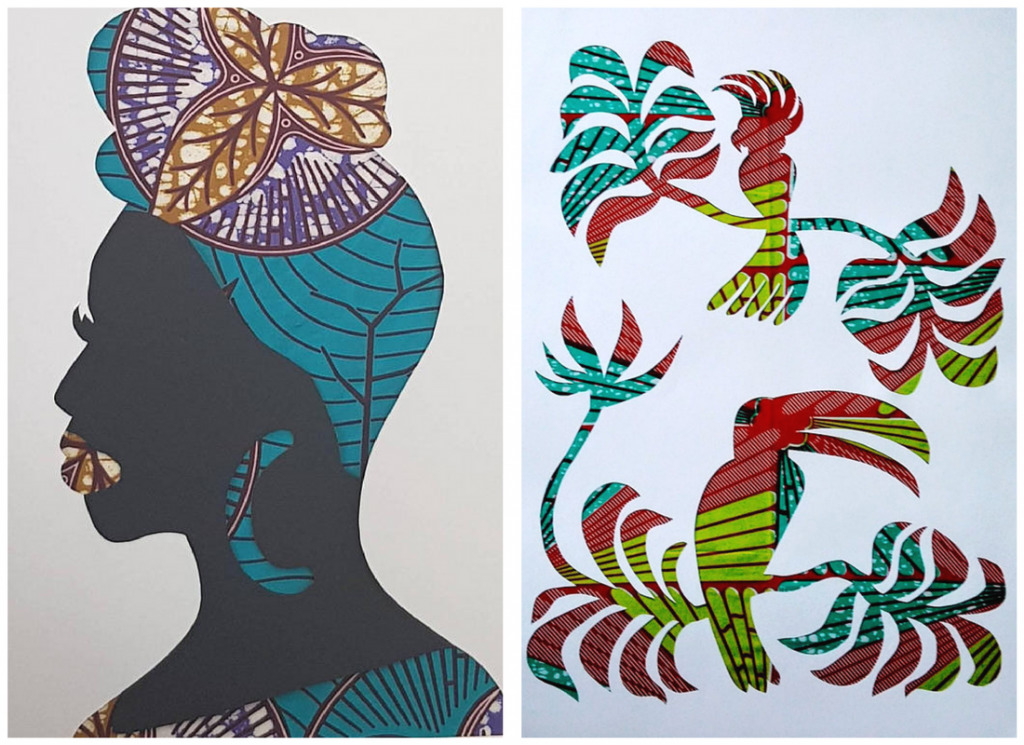 At the end of last year as I was about to buy one of her pieces as gift for a friend's birthday – out of the blue, Birungi got in touch and offered me a bespoke piece for myself. Ain't life wonderfully random sometimes?!
As well as creating pieces fuelled by her inspirations, Birungi makes 'afro-portaits', by turning people into their own artwork. Confused? Stay with me…
Birungi takes one photo of her 'subject', works a little fabric and paper magic – et voila! A one-of-a-kind, personalised piece of art – fabulous.
All I had to do was send a picture of my profile and within a matter of days I was the happy owner of this funky silhouette!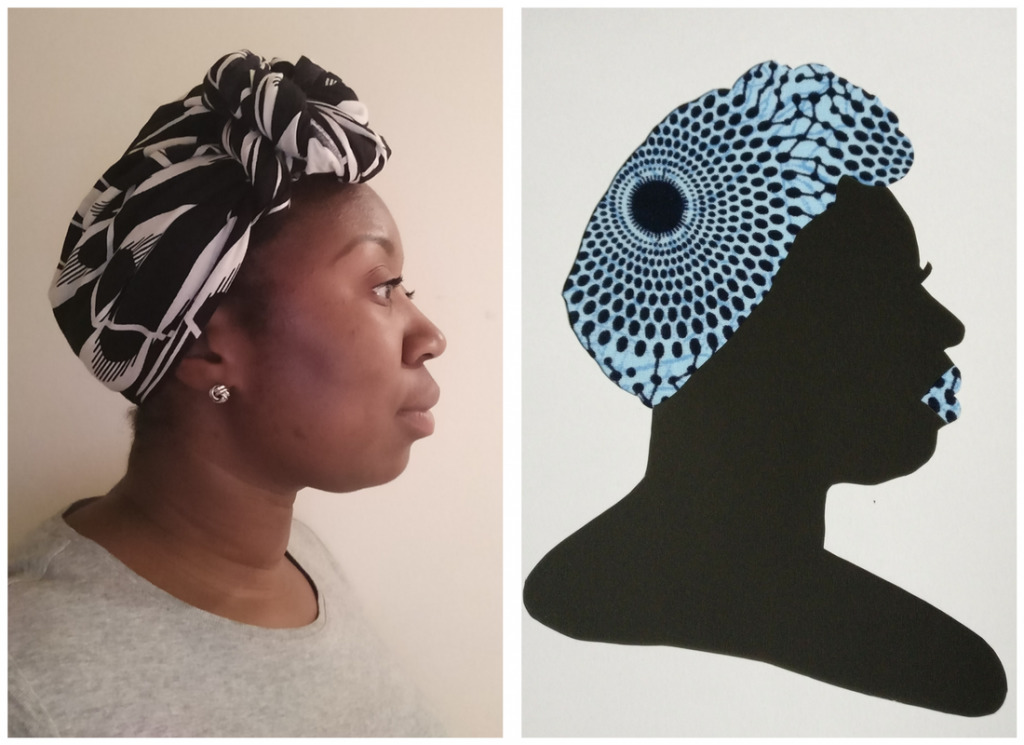 I love it!
When I shared the afro-portrait on my Instagram feed, people said they knew immediately it was me – pretty good right?
Birungi's work is fun, colourful and of course looks great. Just the thing if you're after something vibrant to liven up your space.
Fancy some of your own African infused artwork? I mean why wouldn't you…
To find out where Birungi is exhibiting or which events she'll be attending, keep up on Instagram.
Also don't forget to check out her website to see new pieces as soon as they land and to take part in one of her wonderful mindful African art classes.
**disclaimer – the afro-portrait (silhouette) was a gift, but as always, I only ever share the products and brands I genuinely like and think you will too!**