Looking for hand drawn, unique prints and patterns to step up your home interiors game? Look no further than Charlotte Jade, design and interiors studio.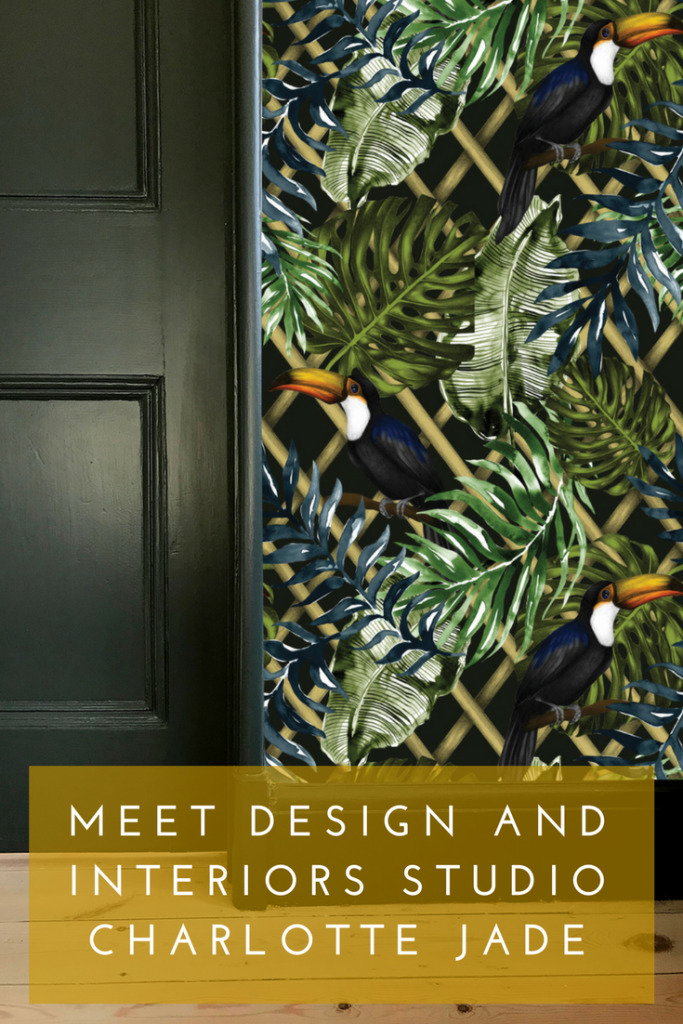 As my quest for pattern and colour is never ending, it was no surprise that I found myself in front of the Charlotte Jade stand at an event I went to late last year.
Founded by illustrator Charlotte and her sister Kate – Charlotte Jade is a young, luxury interiors brand with a vibrant twist.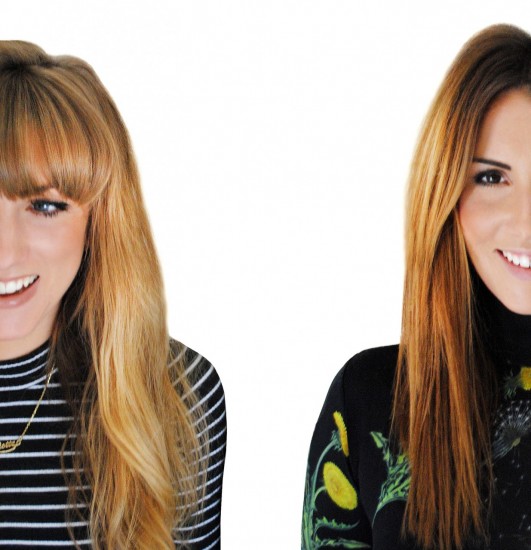 Inspired by seasonal trends, their designs are memorable and perfect for anyone who appreciates quality design but definitely wants something a lil bit different!
As busy as they are, Charlotte was kind enough to agreed to an interview with me.
Meet Charlotte…
Delali: How do you go from inspiration/idea to finished design?
Charlotte: Kate and myself start by researching and creating mood boards full of various textures, colours, interesting compositions, subject ideas and forecasting for future interior design trends. These mood boards stem from our international travels, visiting new cultures and countries and Kate's experienced fashion background. With our research in mind, we then think about what types of patterns our audience will love and be excited about; this plays a big part in the creation of our print collections.
From this, our design process starts with hand drawn patterns in pencil, which capture the intricate details, textures and the beauty of our natural world. These drawings are then brought to life with modern digital colouring and printing techniques, which add the vibrant colours and enhance the detailing in our designs. From the distinctive black and white ringed tail of a lemur, to the delicate barbs of a bird's feather or the dramatically bold leaves in our botanical designs, each detail tells a unique story.
The essence of our work is simple; to create realistic and unique patterns which capture the beauty of our fascinating and beautiful natural world.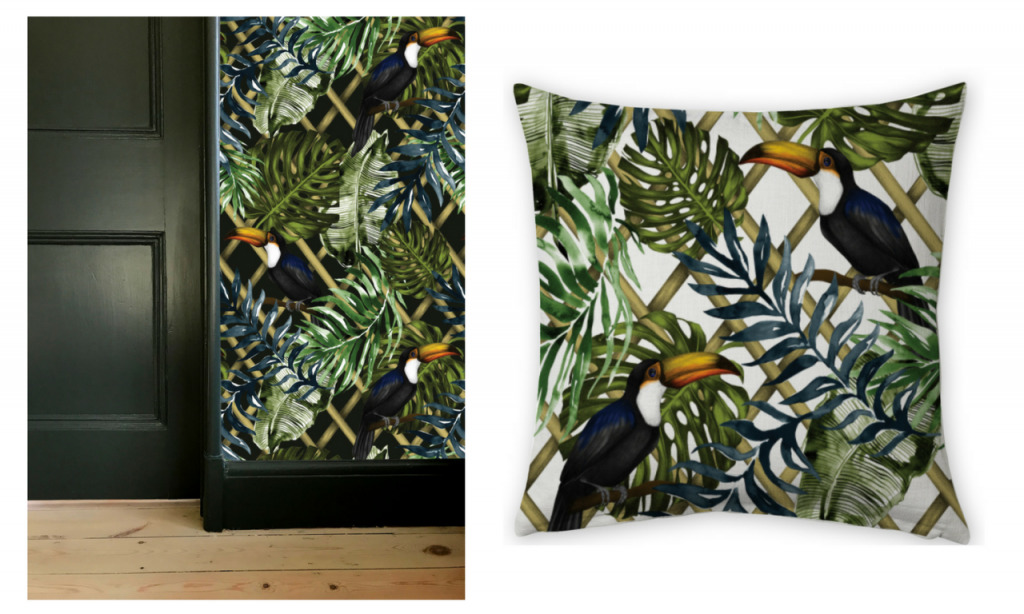 Delali: What's your favourite part of the design process?
Charlotte: We love it when we've completed the research and initial detailed drawings and are ready to take these illustrations onto the computer and begin experimenting with composition, applying colour and building the final design.
The possibilities are endless with digital design and it's amazing to see it all come together after weeks of research and design work. We love the combination of traditional hand drawn design and modern digital technology, as it allows us to add such bold, vibrant colours to our patterns, although still keeping a traditional and authentic feel to our designs. This method allows us to capture the realistic textures of our subjects within our patterns.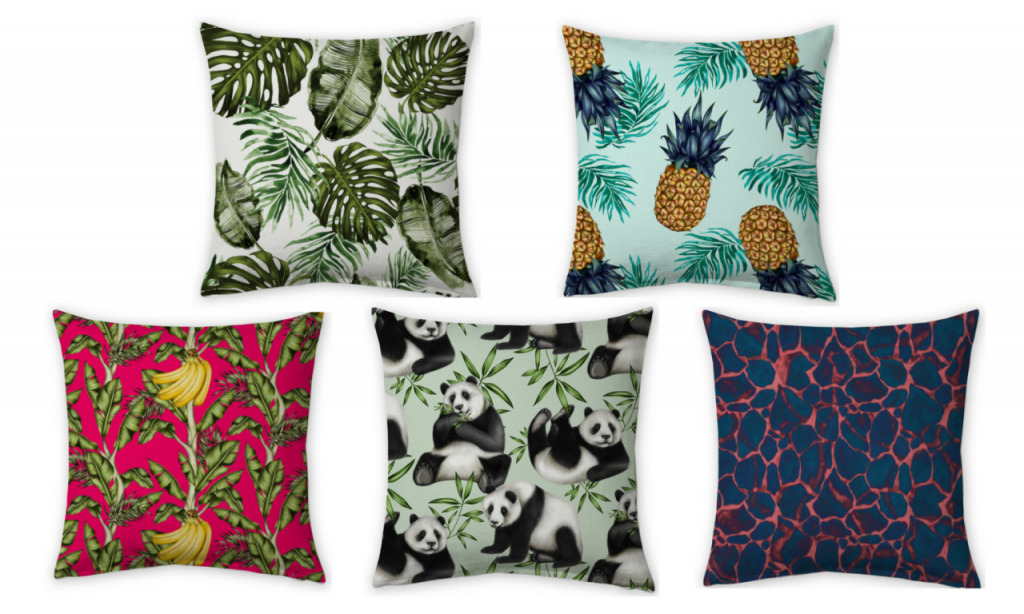 Delali: What is it about strong/bold patterns that appeal to you?
Charlotte: We believe in bringing the outside inside with our designs, creating hand drawn interior patterns which capture the life, colour and texture we see in world around us. For Kate and I, capturing these elements in our design is essential as we are hugely inspired and fascinated by our beautiful world. To do this we need to be bold and strong with our colour and composition, bringing realistic elements of our external environment inside.
Delali: Do you have a favourite collection?
Charlotte: We really enjoyed creating our newest collection 'Into The Wild', which has got such amazing feedback from our clients. We think customers like the giant life like animals, as our designs capture their charming, beautiful and elegant nature. Along with this, we loved designing our Tropical Flora collection, inspired by our travels to Mauritius and English country living. The collection is full of colour, botanical plants, exotic flowers, birds and fruit and includes some of our most popular patterns to date.
Delali: Who is the perfect Charlotte Jade customer?
Charlotte: Well, our customers have got to be willing to go bold with colour and print, as our designs are a little 'out there' shall we say… (but we love that they're a little eccentric!). It's amazing when we meet clients who adore pattern and design as much as us and want to celebrate the natural beauty of the outside world, inside their homes and commercial spaces.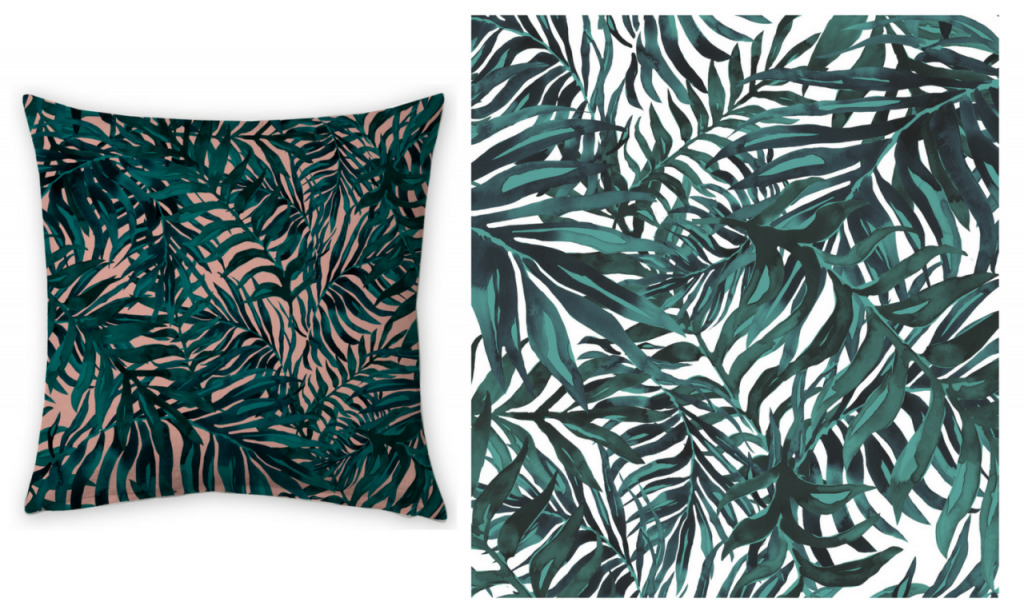 Delali: When people look at Charlotte Jade pieces, how do you want them to feel?
Charlotte: We want our customers to feel like they are outside, whether it's in the jungle with the leopards, the rainforest with the toucan or in Africa walking with zebras. For us it's about inspiring our customers with realistic imagery and vibrant colours and creating distinctive and atmospheric designs you can get lost in.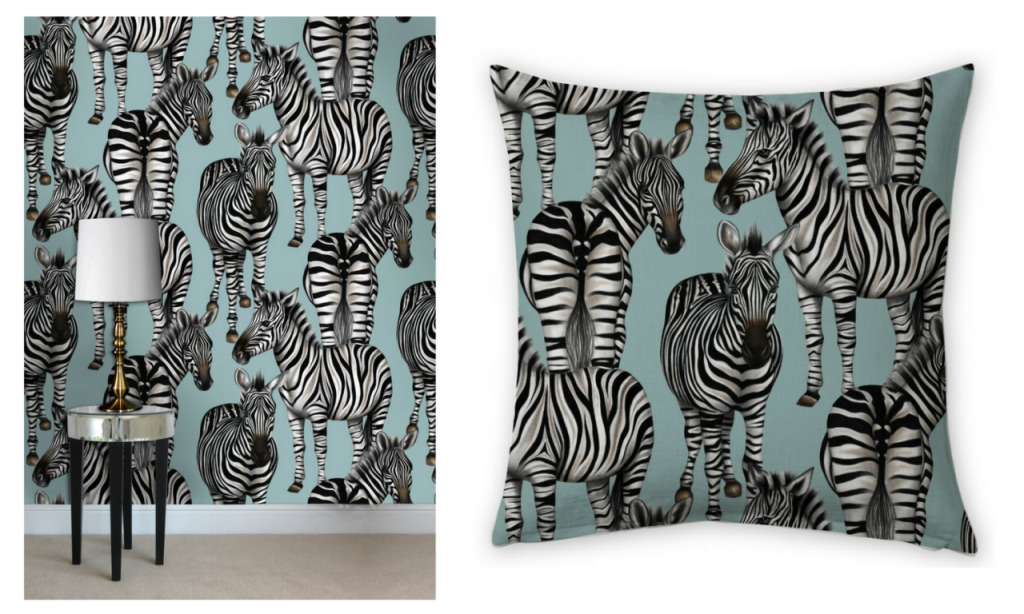 Delali: What has been the most challenging thing about launching and maintaining your own brand?
Charlotte: I think remaining positive at all times is a challenge, especially when you've got the longest list of 'things to do'; the work load is huge and never really stops – but to be honest, we love that, we love being busy and growing our business!
Starting your own business is such a daunting prospect and with so many talented designers in the industry it can be hard to stand out, but as our dad always says to us, 'just believe in yourself!' Believe in your work and believe in your brand and you will be successful.
Delali: If you weren't a designer, what would you like to be doing?
Charlotte: I think I'd probably be a weather girl, I was always obsessed with the weather when I was younger.
Delali: What are your goals for 2018?
Charlotte: In 2018, we want to have our products stocked with a number of retailers and build our presence within the interior design industry. We have a lot of exciting projects and collaborations coming up this year, which we cannot wait to share with you all, so keep your eyes peeled for updates across our social media platforms.
Delali: Wallpaper or textiles?
Charlotte: Wallpaper
Delali: Plants or flowers?
Charlotte: Plants
Delali: Colour or black and white?
Charlotte: Colour
Delali: Winter or summer?
Charlotte: Summer
Delali: Starter or dessert?
Charlotte: Dessert, 100%!
Charlotte says;
Design is… beautiful, creative and completely unique.
You can keep up with Charlotte and Kate over on their website CharlotteJade.co.uk and find them on Instagram and Facebook.