domino – the book of decorating
by Deborah Needleman, Sara Ruffin Costello and Dara Caponigro.
"a room by room guide to creating a home that makes you happy".
Brought to you by the editors of the now defunct magazine 'domino' (published in America from 2005 – 2009), I'd call this book a style manual. It takes you room by room and shows you what works and why.
It starts with the basics to help you channel your vision and make your decisions, like finding your inspiration, determining your style, assessing your stuff, setting a budget etc. Once you know what you want, choose a room / space in your home, feast your eyes then put it all into practice.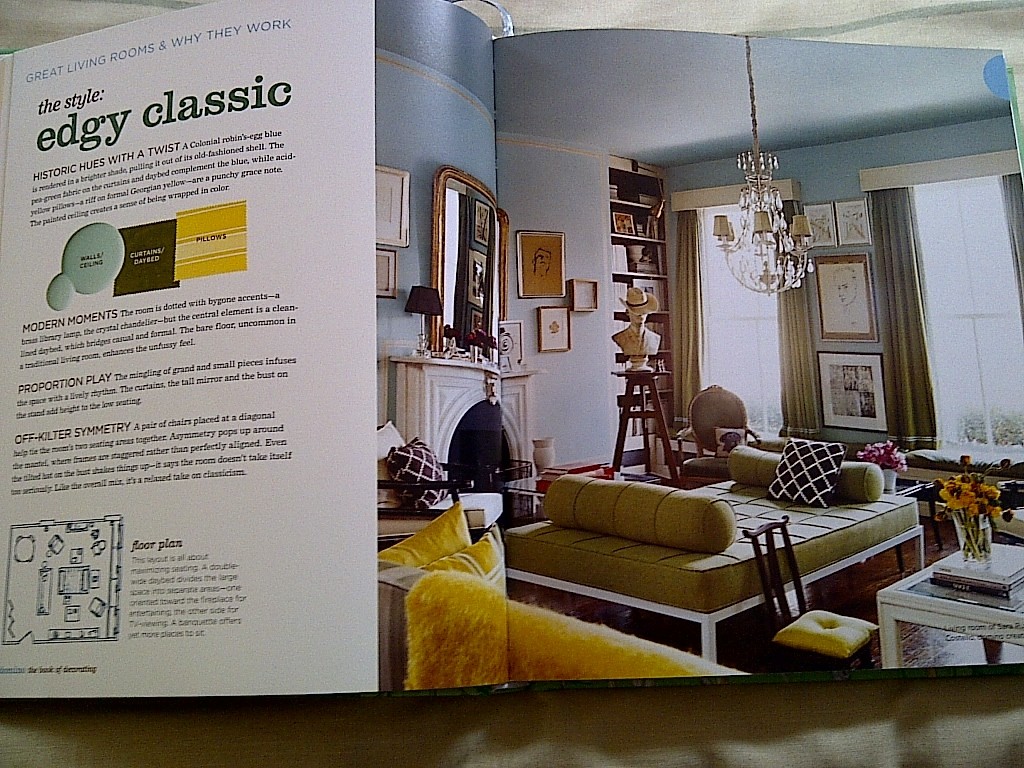 Each room is illustrated by beautifully styled examples (naturally) of what you can do with different colour palettes and styles. Their 'very important tips' on choosing, mixing and matching the right pieces are really helpful, alongside the handy decorating tricks.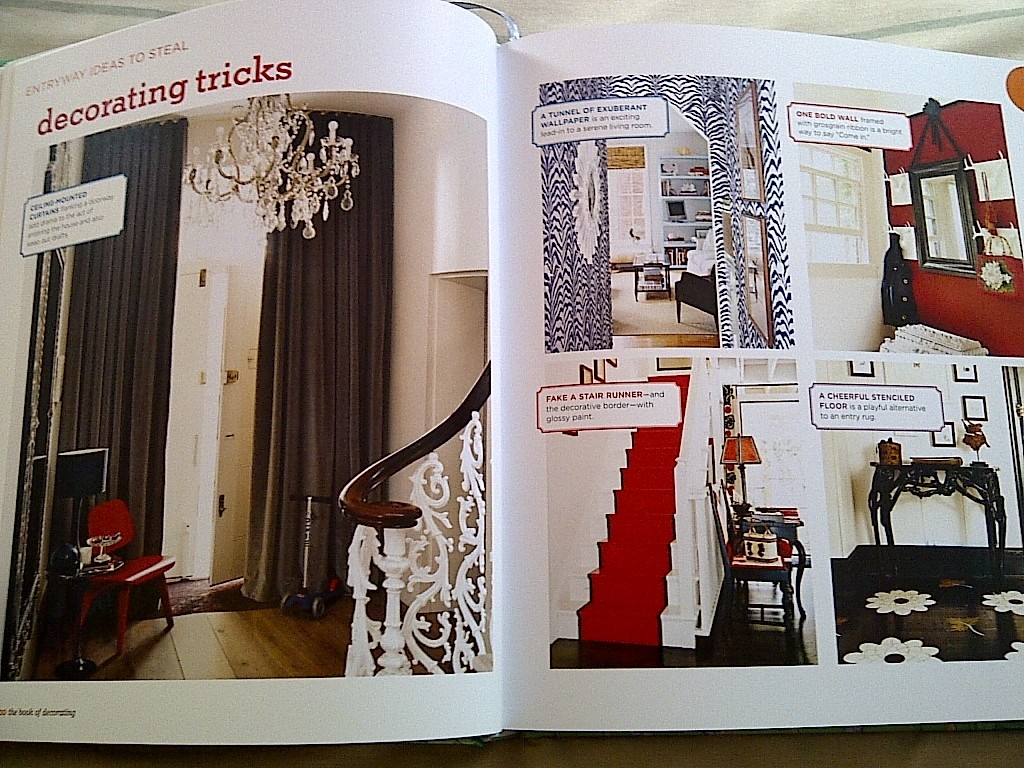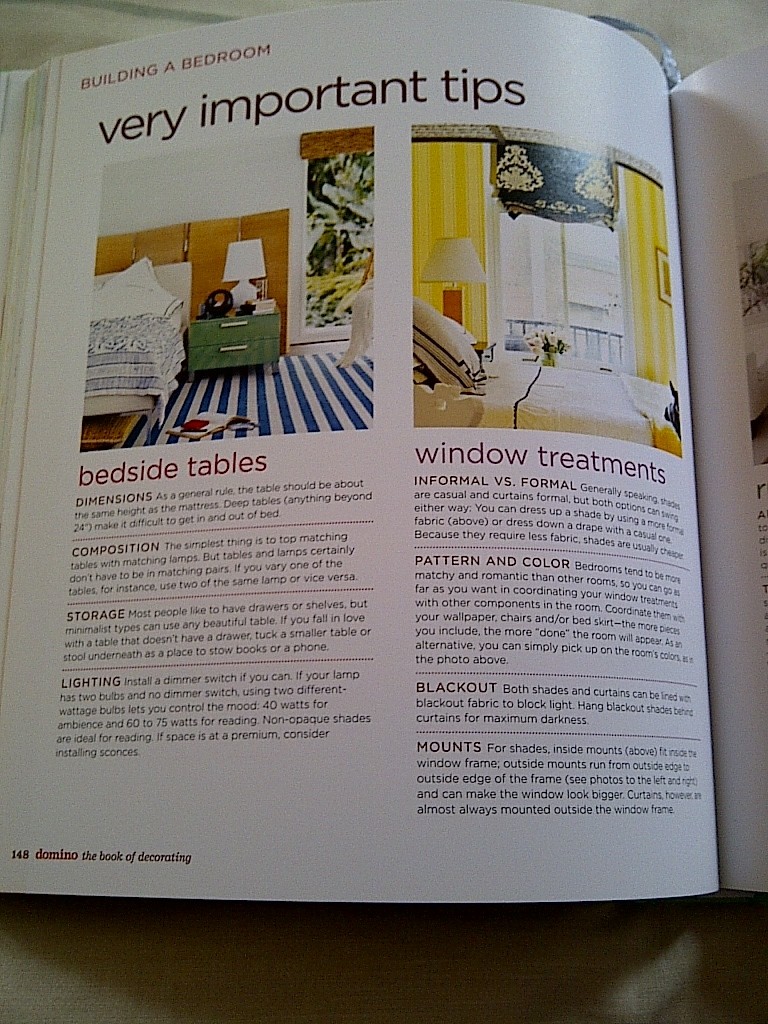 I really like this book. It's simple, clear, beautifully laid out and does what it set out to do.
There's no unnecessary OTT interior design speak pretending to be on brain surgery level, just practical, easy to understand information.