Need some professional help choosing paint colours? From the people who actually make the stuff?
Dulux recently conducted a survey which showed that one out of two Brits are ashamed of their homes and that colour would make a big difference in the way the feel about their homes.
In order to help things along and to enable everyone to choose colours with confidence, this coming weekend (26-27 October), selected stockists across the UK, will be hosting the 'Dulux Let's Colour Weekend'.
You'll be able to get advice from, or have a consultation with one of their resident colour experts or designers. You'll also have the chance to take a good look at the 'Colour Confidence palette' created by Creative Director Marian Shillingford who describes the palette as:
designed to inspire daring decorators to try these beautiful, bold, colour pairings that shouldn't work, but just do. Bold doesn't have to mean big though, with touches on furniture or details adding as much impact as entire walls.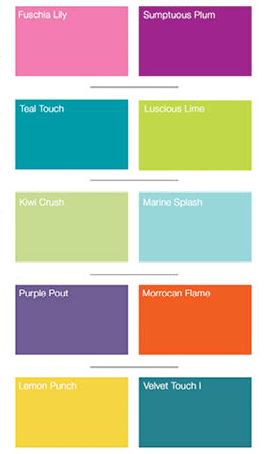 Interested? Head over to the Dulux site to find a participating store near you.
you can subscribe to this 'ere blog on bloglovin
see what's rocking my world on instagram @dbd10
connect on twitter @decorbydelali
peep my pins on pinterest
find me on facebook