Yes you read right…
French Connection have collaborated with DFS to create their first ever sofa collection.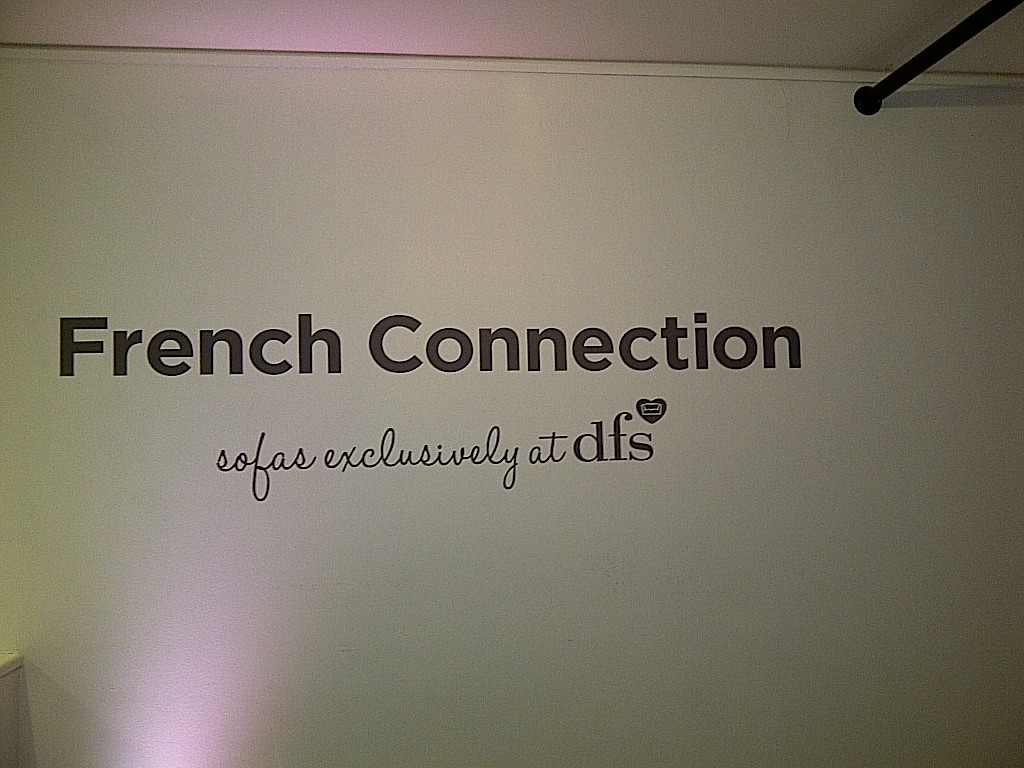 I went to their launch event last week to see the 'French Connection, sofas exclusively at DFS' collection.
The 26 piece collection consists of three ranges 'Slate, Chalk and Coast' which were inspired by New England – think the Hamptons, sumptuous beach houses, luxury coastal living with clean lines, neutral colours and modern styling.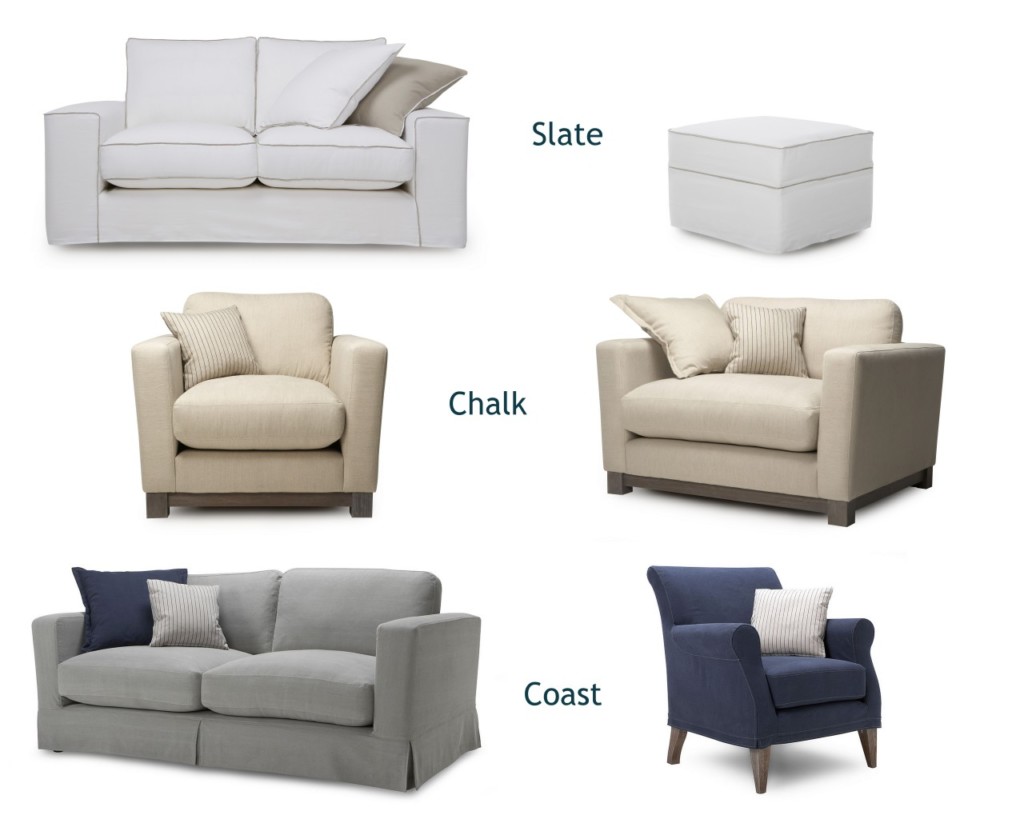 As well as looking good, both companies were/are keen to do their bit for Britain so all pieces are designed and handmade here using traditional British fabrics.
All three ranges are really well made and look as 'French Connection-ish' as you'd imagine, but I was surprised that they don't have the price tags you might expect.
My favourite two pieces were from the Coast range.

Something about those mahoosive seat cushions had me wanting to set up camp and never move.
It might be a 1 ½ seater but all I see is enough space for me, magazines, the TV remote and a large mug of Earl Grey.
This accent chair would look great in a hallway (space permitting of course) or in a cosy reading corner.
And just for something a little different, they had lovely artist Katarina Voloder drawing portraits of all us blogger / PR types straight onto sofa cushions.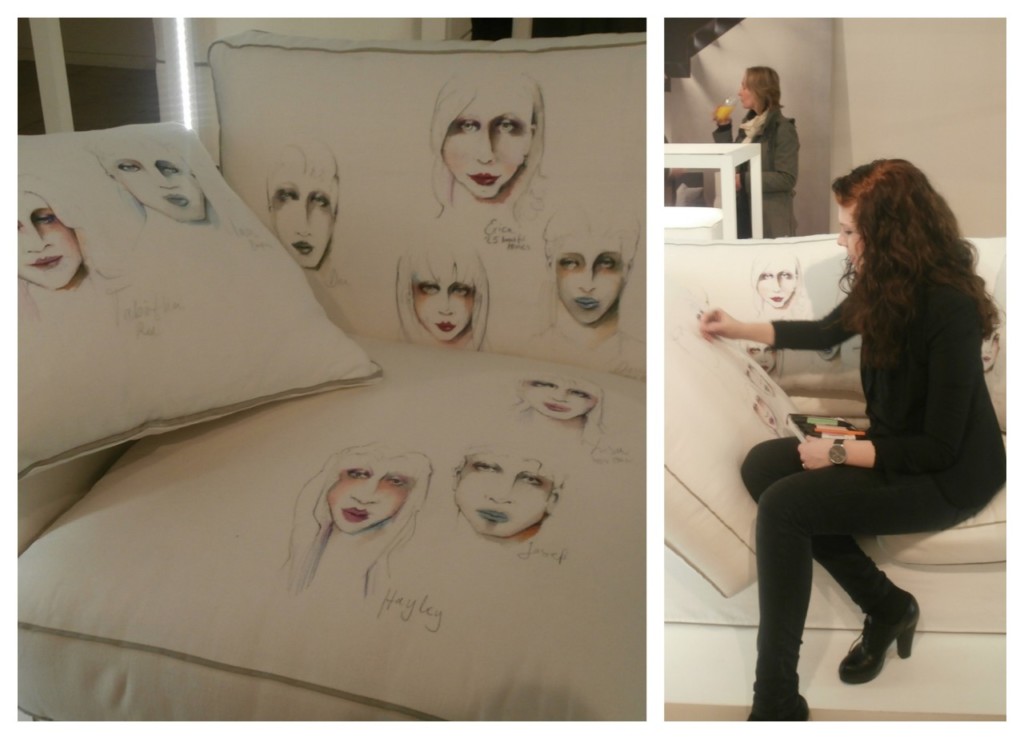 Each portrait will be cut out and put onto an individual cushion which will be sent out to us all as gifts – aint that a grand idea?!
The collections will be launched in 10 selected UK stores from December 26 and will be available online at DFS.co.uk.