For the last few years, as we've said goodbye to winter and eagerly welcomed in spring/summer fashion – forecasters, writers and bloggers have knowingly advised us to get (amongst other things) floral. In any print, fabric or colour you should choose – but just get floral. In fact, the more it looks like the spawn of Laura Ashley the better. Now when it comes to clothes, flowers are not really my thing, but as usual, where fashion trends go, interiors, in their unique way are rarely far behind.
A few years ago as wallpaper resurrected and became 'acceptable' again, big bold patterns were (and still are) the wall coverings of choice. Embossed, textured, coloured, shaded, shiny or matt – you name it, there's a floral print for you. I must admit when it comes to walls I'm a lot more open minded, especially if that's what a client wants. From wall coverings to upholstery fabric, if you need a floral fix, you won't have to go far.
If you want to incorporate this trend into your home but don't want to overdo it, build it up little by little. Accessories are a simple and inexpensive way to update any scheme. Try a few cushion or bean bag covers, a throw, bedspreads or a rug. Opt for a few accessories following the same theme or colours to tie the room together and show off your style.
Sanderson's ever popular Dandelion Clocks (www.sanderson-uk.com)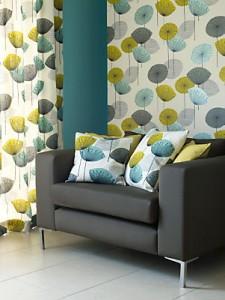 Pier Floral cushion (www.housetohome.co.uk)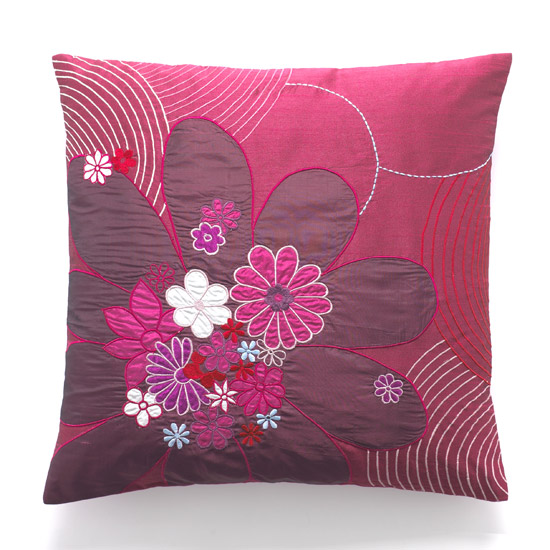 Isodore wallpaper (www.lauraashley.com)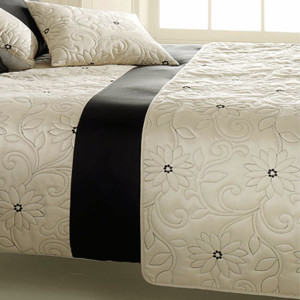 Daisy duvet set (www.linenslimited.co.uk)