What a summer we've been having…
and it ain't quite over yet!
How's your outdoor furniture situation? Are you someone who put off buying pieces for outside or just tired of looking at your old faithful furniture?
If you've been thinking about getting something a little more interesting, something with a bit more 'pow'?! I'm here for you.
I've rounded up 7 super statement garden chairs that'll have you lounging in the style that you deserve. Aaand because the autumn/winter retail season is nearly here, summer stock needs shifting – there are bargains to be had!
Fantastic five…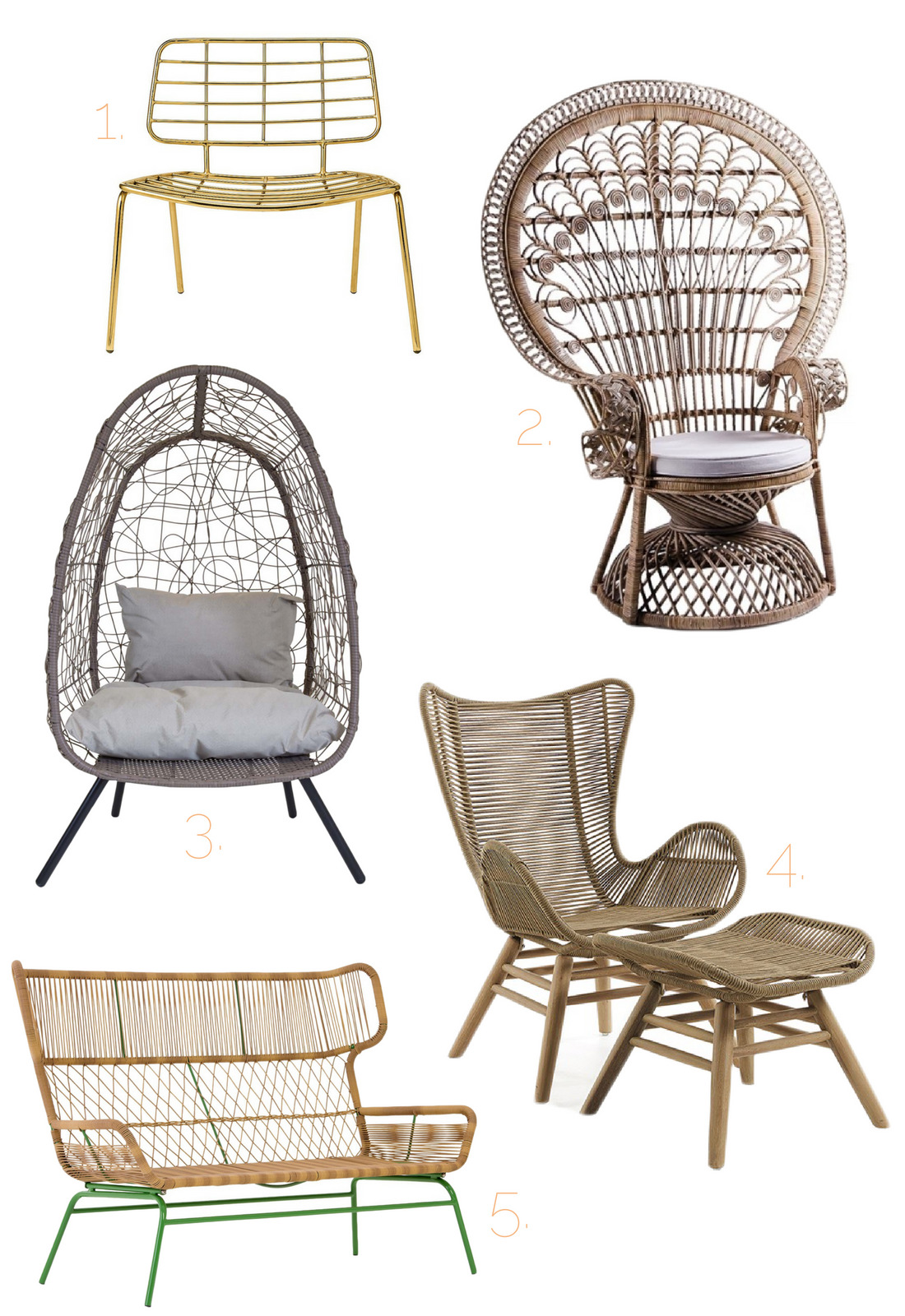 1 – Gold is always a good choice. This beautiful mesh lounge chair from Audenza might not be your usual outdoor seating situation, but wouldn't it look great on a patio or some decking completed with a cushion or throw of your choice?
2 – Someone bring me a crown because I've found my throne! Would you just look at this gorgeous peacock chair from Sweetpea & Willow.  You will be the ruler of all you survey in this beauty (a hand bell to summon the help is optional).
3 – When you want to be part of the group, but have your own designated stylish space, get you one of these from Homebase – yes Homebase, they are not to be overlooked. This would make a great little reading spot.
4 – I love a lounge chair and foot stool combo and this duo from Cuckoo Land have me thinking of watching sunsets and chilling on long evenings with a steady flow of iced drinks.
5 – Retro shapes for the win. MADE.COM's Lyra garden 2 seater sofa is a beautiful cross between a standard bench and a super relaxed wingback chair. What's not to like?
The top two…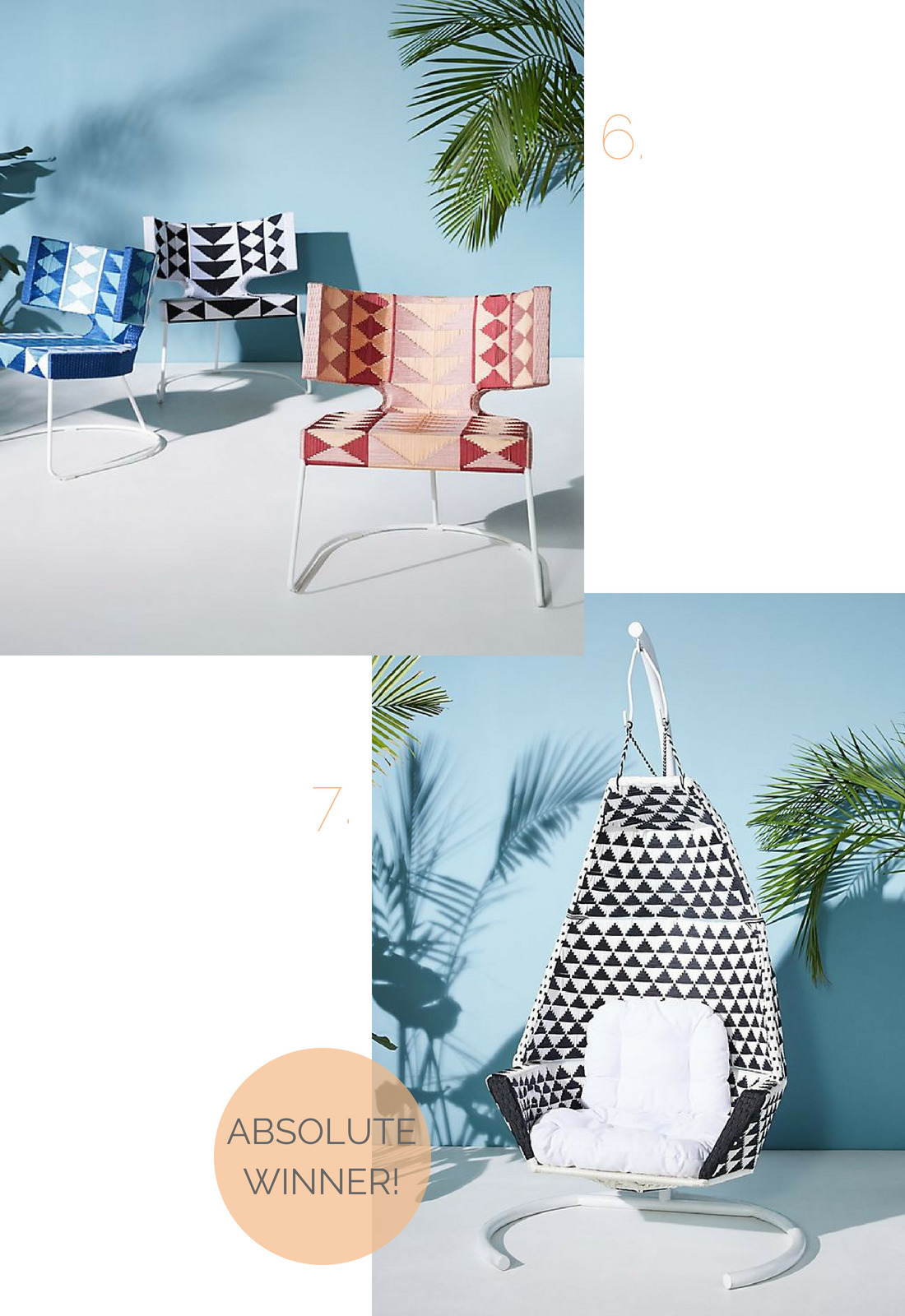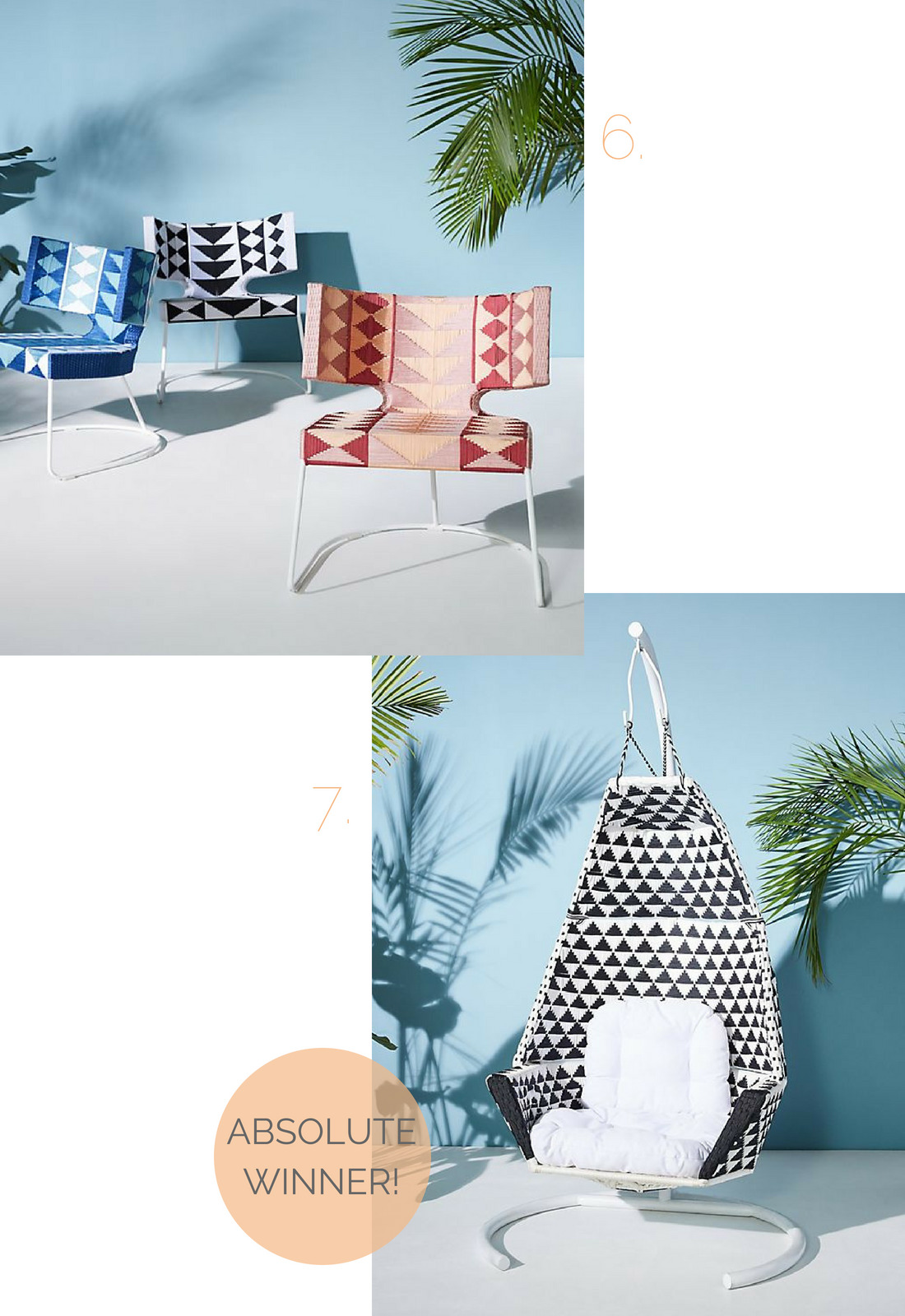 6 and 7 – Anthropologie rarely get it wrong. Their  Cabo indoor/outdoor chair and Tahiti hanging chair are part of a collaboration collection with English designer Tracy Boyd and they're perfection. Oh the conversations these would start!
If summer *is* over for you (sorry) then maybe just get a head start on next year?
Bonus points – if you've got the space, when winter hits, you could use any of these indoors too.
Which is your favourite?