It's about that time!
Yes, today I'm talking garden furniture because summer is finally with us – whoop! The weather is doing mostly good things in London (I'm hoping last week's heatwave is a sign of things to come and we'll ignore the fact that it rained most of this week) so it's time to turn our attention to the garden or outdoor areas of our homes.
Are you lucky enough to have any outside space? If so, then…
1. yay! and 2. have I got a good lil round up for you?!
If you're anything like me, then staying indoors when the weather is good, verges on the disrespectful. Because we never know how long the sun will bless us, we have to soak up all the rays while we can (incredibly British right).
So with that in mind, I've selected some garden furniture that will have you chilling in supreme style. Whether you've got less than £100 or more than £1000. Oh and heads up, some of the stores might surprise you…
Less than £100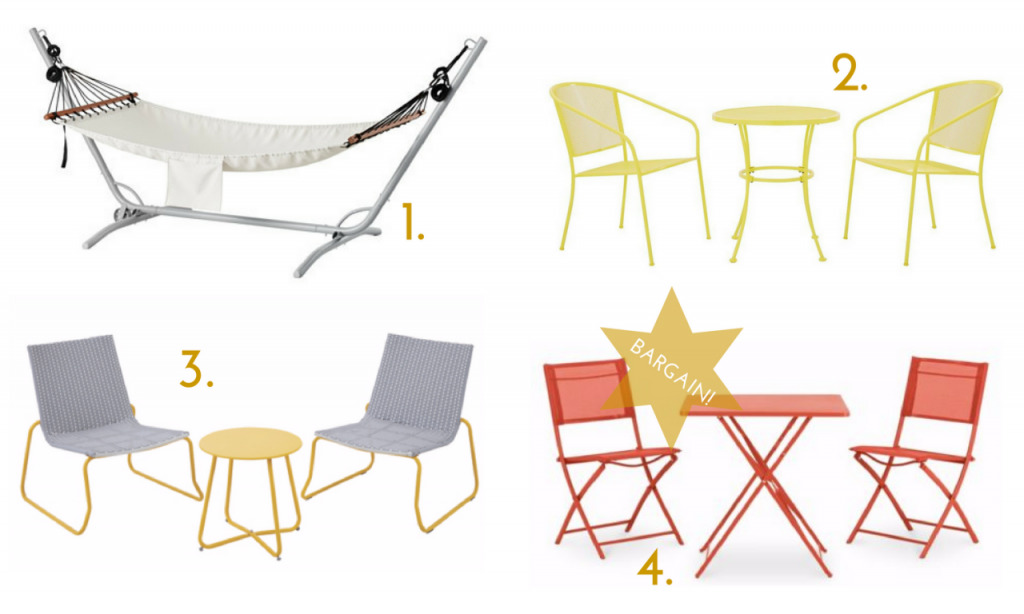 1. Hammock – IKEA £95 | 2. Capri mesh bistro set – Very £89.99 | 3. Ventura bistro set – Asda £89 | 4. Saba metal two seater bistro set – B&Q £58
£100 – £500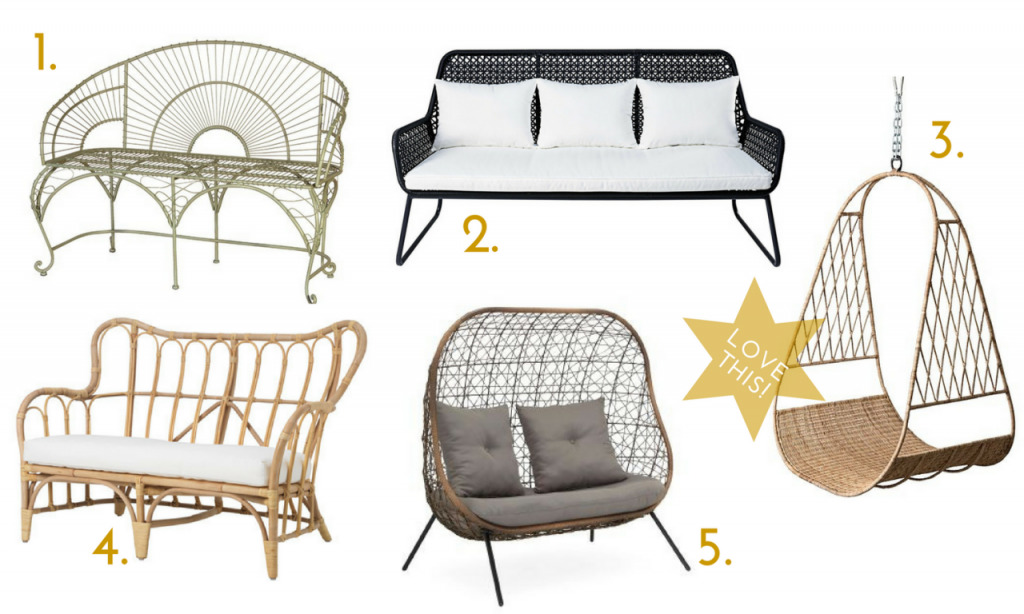 1. Metal garden bench – Mia Fleur £128 | 2. Cuzco three seater bench – Maisons du Monde £419 | 3. Miroco rattan swing chair – Oliver Bonas £265 | 4. Mastholmen two seater outside sofa – IKEA £145 | 5. Honolulu snuggle – Next £299
£500+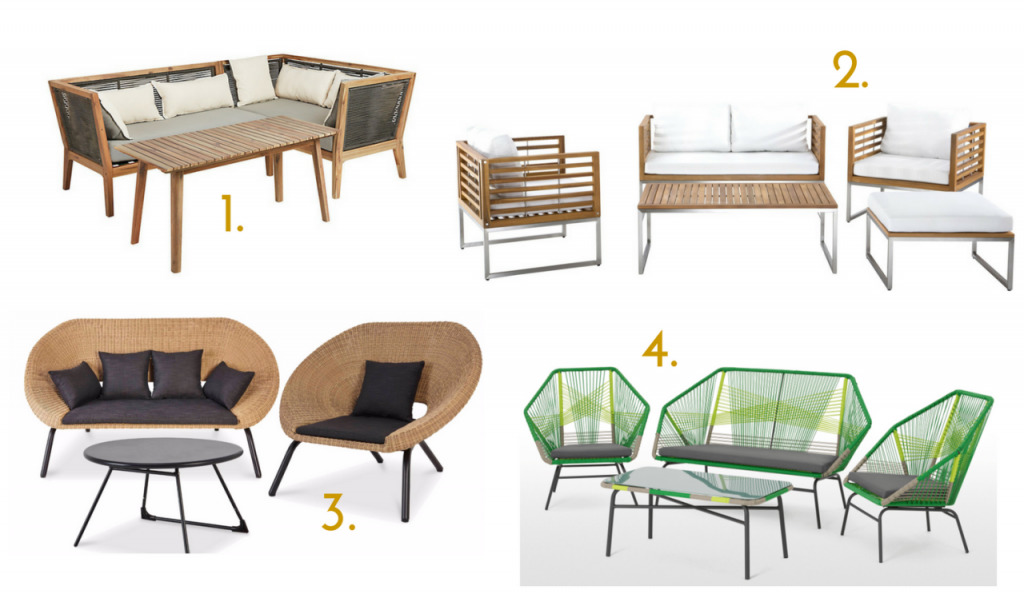 1. Matrix double sofa and table set – John Lewis £1,109 | 2. Home and Haus five seater sofa set – Wayfair £1,629.99 | 3. Loa rattan three seater coffee set – B&Q £685 | 4. Copa outdoor lounge set – Made £699
So which of those works for you?
Are you inspired to get out there and get 'living' stylishly outdoors, or have you already got your space sorted?