Grease – is the word (sorry it had to be done).
If you don't like Grease, then I'm not sure we can be friends.
It was the year 1987 (or was it 1988?) when I first watched Grease. It was the six week summer holiday and I was at my friend Michelle's house. She put in the video (yup VHS) and for 110 glorious minutes I was transfixed. The colours, the singing, the dancing, the fun!! It was wondrous and I was hooked. When it finished we looked at each other in silence, no words were needed, Michelle rewound the tape and pressed play again.
From that day to this, Grease has remained one of my favourite films.
The reasons I love it have changed over the years, but love it I still do. One of the main reasons at that time was Sandy's 'transformation'. As a chubby pre-teen I felt like there was hope for me to beautiful one day too (with age came wisdom, please forgive my ten year old self*).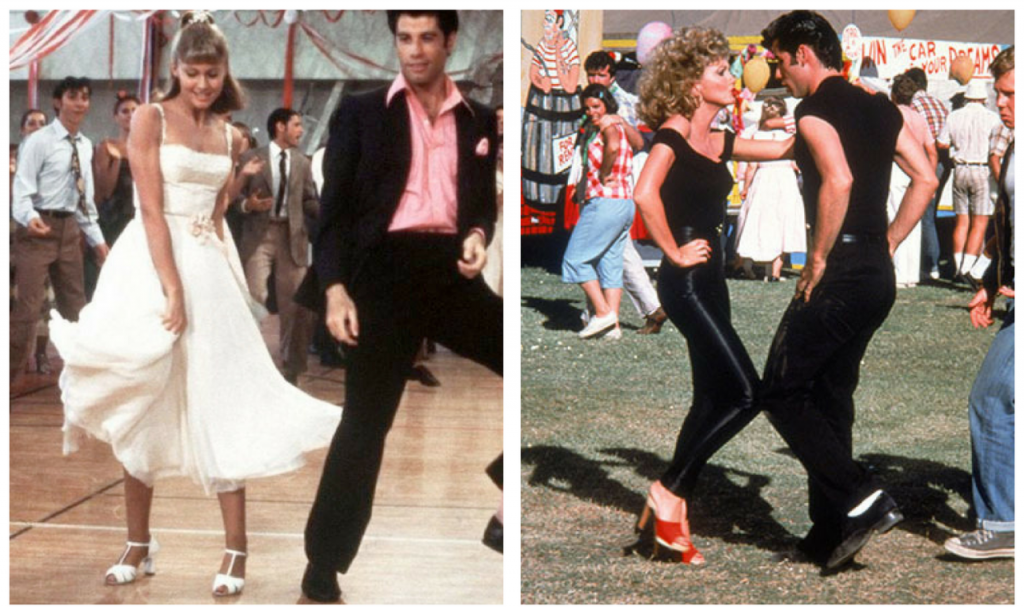 As much as I could not stand 'hopelessly devoted' I did like the wide eyed, sweet, naive Sandy in her sparkling whites and pastel pastels, but who couldn't get on board with 'bad girl' Sandy in those killer faux leather leggings – how fashion forward was she?!
So what the flip does this have to do with interiors?
Well  as you do – or as I do, recently I got to thinking about how the "two sides" of Sandy would look in a space and here's what I came up with.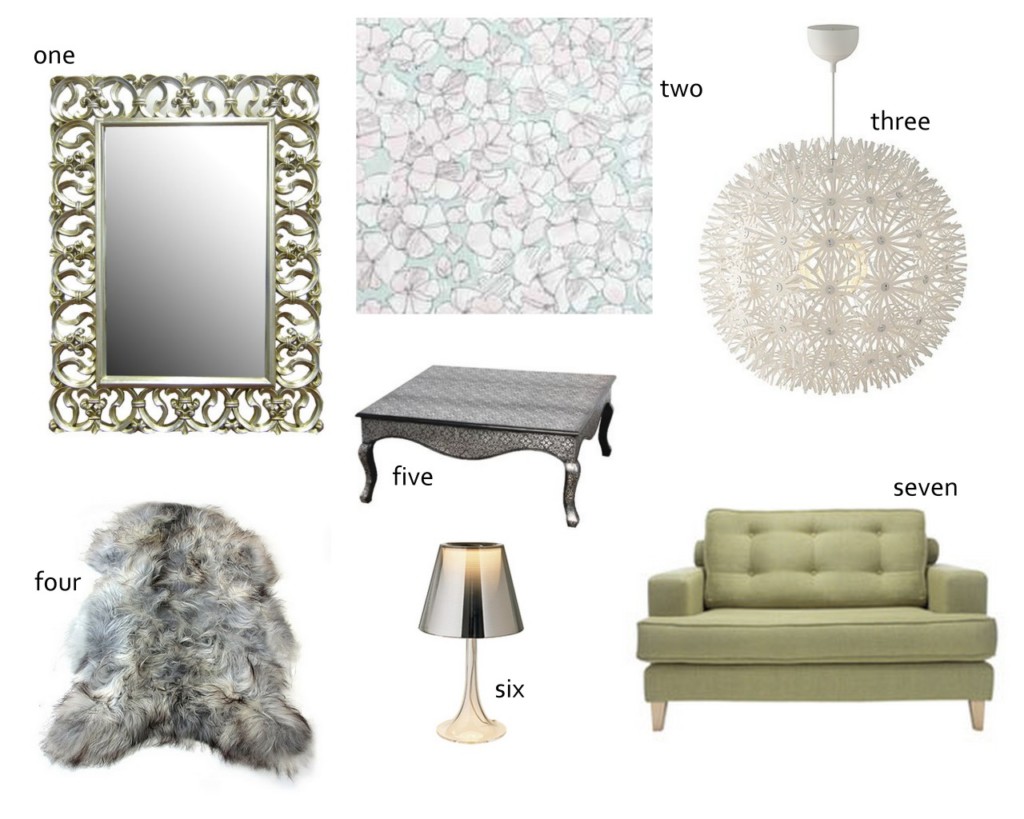 I see her main living space (where she'd entertain friends and 'take tea') being very feminine, fresh and bright.
one – ornate framed mirror from Dunelm | two – Bowhill wallpaper by Nina Campbell | three – ceiling pendant from ikea | four – grey Icelandic sheepskin rug from Faux-Fur-Throws.com  | five – embossed silver coffee table | six – Flos Miss K Silver table light by Philippe Starck at Heal's | seven – Mistral loveseat at Heal's
And because Sandy so successfully showed her 'naughty' side to catch her man, I firmly believe that her private space (her boudoir if you will) might feature items a little something like this…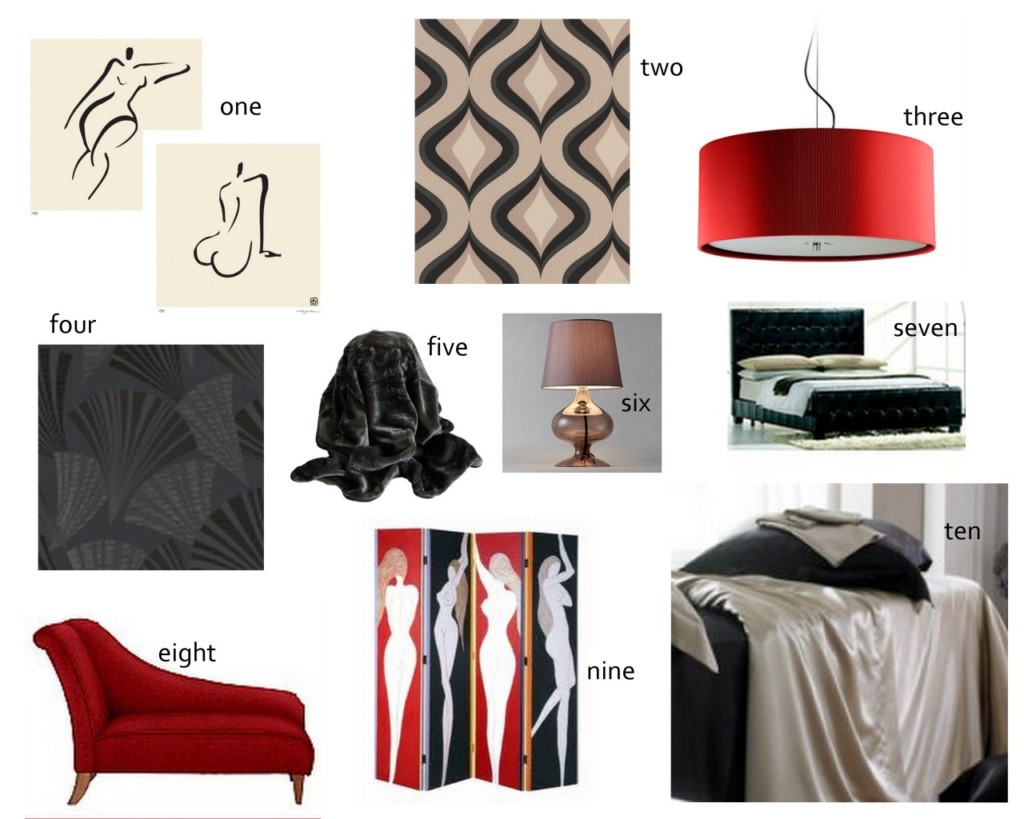 one – abstract female nude artwork by Ty Wilson | two – Trippy wallpaper by Graham & Brown | three – Zara ceiling pendant from Mr Light | four – Fantasia wallpaper by Superfresco Easy | five – faux fur throw from Linens Ltd | six – Alyssa table lamp from John Lewis | seven – bed frame from Wayfair | eight – Glamour Chaise from Marks & Spencer | nine – Lady room divider from Wayfair | ten – silk bedding
So what do you think? Could you see her rooms looking anything like these?
*yes we were too young to be watching Grease, but hey these things happen.
PS: I feel I should also mention that a few years later, watching Grease at another friend's house, as the film ended and Sandy and Danny 'flew' off into the sunset, this next friend's older brother casually said "you know they crashed and died after that". It was another few years before I realised he'd lied.