One of my not so secret obsessions is Poirot.
Yes Hercule Poirot, the funny little Belgian (not French!) detective.
I've watched virtually every TV and feature film made, and due respect to all the other actors (Peter Ustinov especially) but in my opinion, David Suchet is the one and only Poirot.
Other than his endearing slip ups with the English language and his remarkable ability to get to the bottom of any crime, years ago I realised what else it is that I love about Poirot… it's set in the 1930s, one of my favourite periods in design – Art Deco.
Made popular in Europe from the early 1900s to mid 1930s
Art deco is all about symmetry, angular and geometric shapes. Chrome, glass, contrasting materials and shiny fabrics as well as very stylised images of cars, planes, trains and skyscrapers (think of New York's Empire State building, built 1929-31 and the Chrysler building, built 1928-30).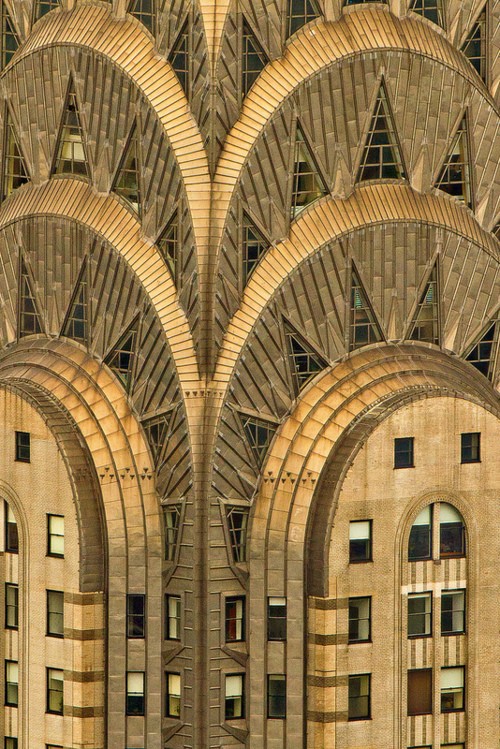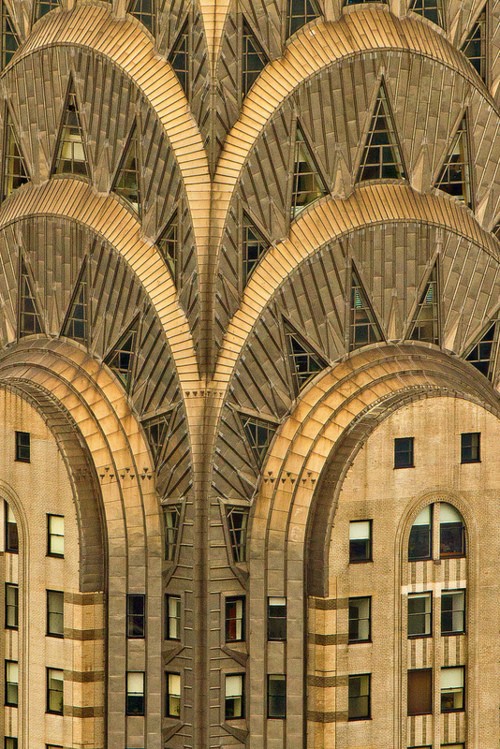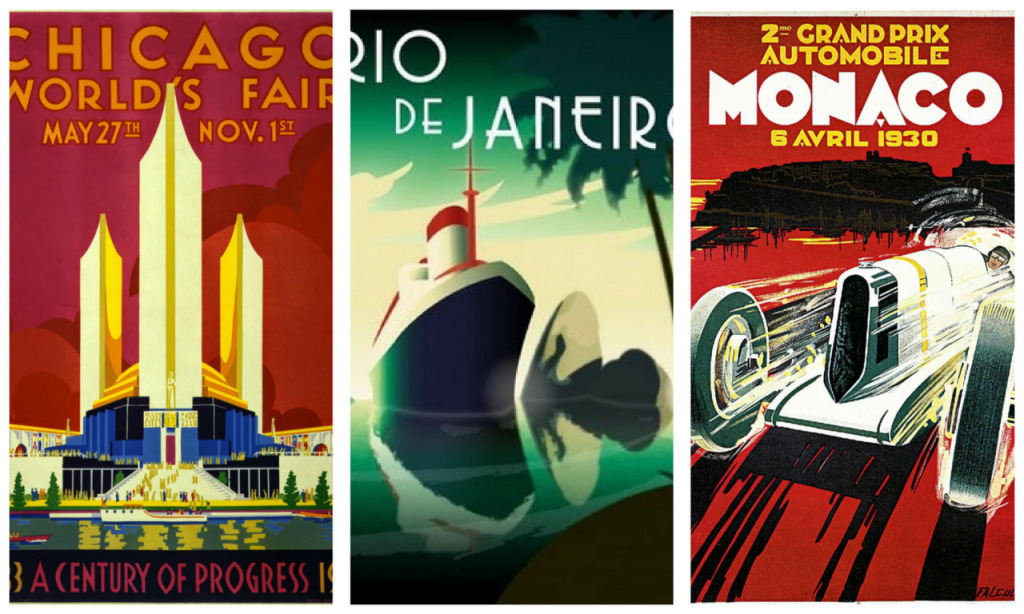 I don't know what it is about this era of design that I connect with, but I flamin love it.
If you'd like to 'art deco' a room or introduce elements into your home, there are lots of images of original and great reproduction art deco interiors and furniture for you to get inspiration from.
Colours tended to be striking and contrasting – entrance halls and foyers would be chrome, silver, black, red or yellow – it was all about making statements.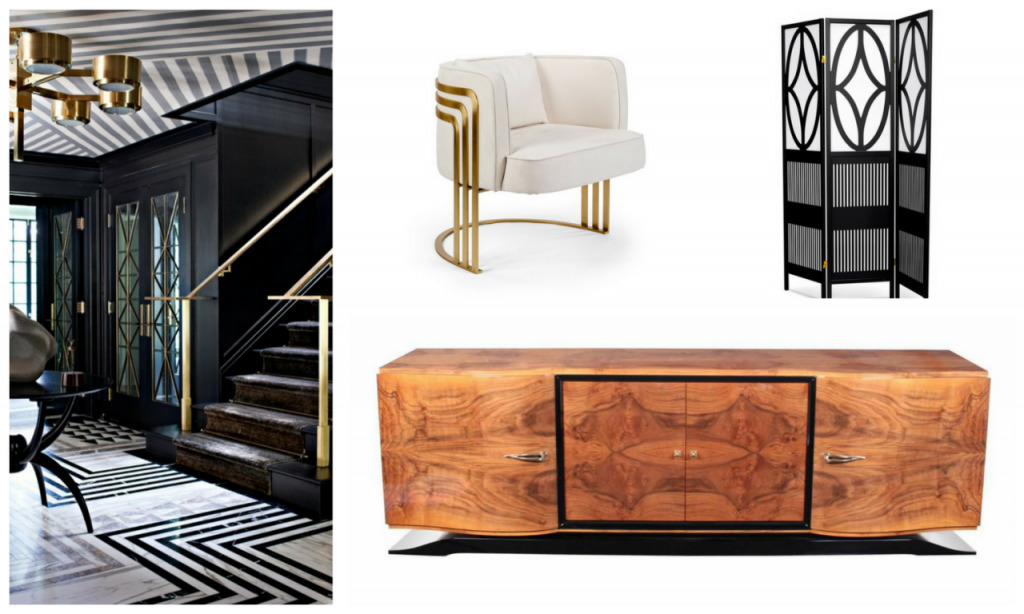 Designer Kelly Wearstler's incredible art deco hallway
Art Deco tub chair from LuxDeco
Lyke home tri-fold room divider from Overstock
Looking for an easy way to get going? A rug with a huge geometric pattern or an angular 'fan' mirror are good starting points. For more permanent flooring – a polished parquet floor or black and white tiles will give you the art deco feel in one swoop. With furniture, look for streamlined pieces with strong shapes and patterns.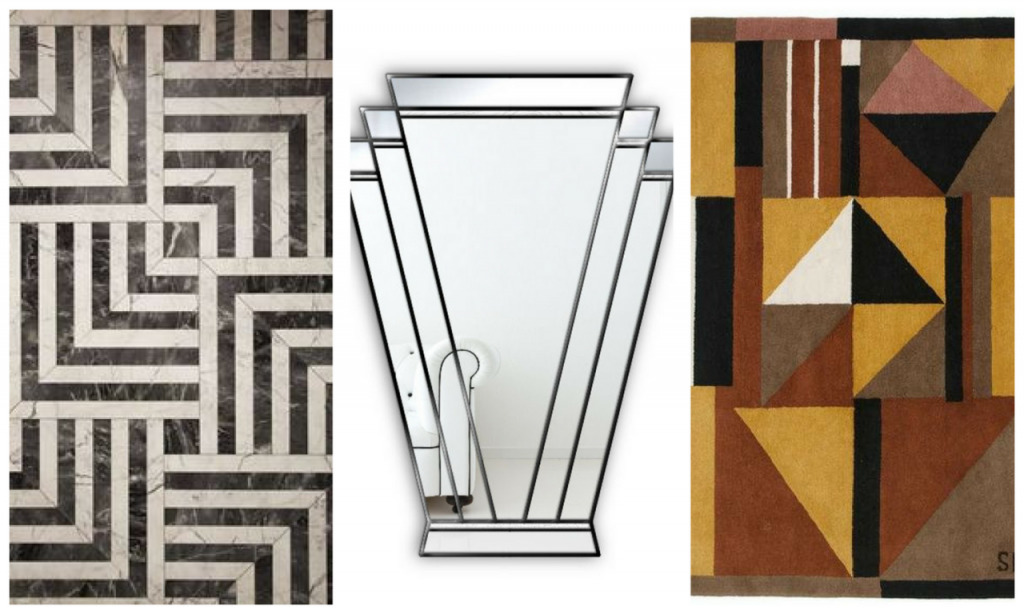 Black and white floor tiles laid the art deco way
Paris art deco fan wall mirror from Beyond The Galleries
Geometric patterned rug
Maybe it's the extrovert in me that loves the drama and 'show' of the art deco look, but whatever the reason, I will continue to feast my eyes whilst exercising the little grey cells amon ami Poirot…
What's your favourite design era?