Radiators can be a thorn in a designer's side.
You've designed a beautiful room full of gorgeous touches, artfully put together then there's the radiator. A big slab of corrugated white, usually slap bang in the middle of wall  – eyesore.
Of course you could paint it, but not everyone likes the thought of painting them, and radiator covers aren't to everyone's taste. So what do you do? You head on over to Bisque the designer radiator people – that's what you do. They have an extensive range of classic, contemporary and arty radiators for your home, the kitchen and the bathroom and they are seriously hot – pun intended.
Now there's no need to leave the radiator out of your design scheme.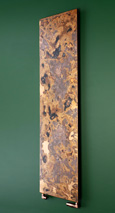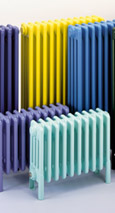 you can subscribe to this 'ere blog on bloglovin
see what's rocking my world on instagram @dbd10
fancy a chat on twitter @decorbydelali
check out my pins on pinterest