How was your extra long weekend? Probably now a long distant memory, but fabulous I hope.
Now that we are safely on the other side of the Jubilee do you look back on the celebrations with fondness or are you glad it's all over? The media coverage in the run up to the weekend and the few days after was 'a lot' – but certainly to be expected.
My way of coping with Jubilee fever was to count Union Jacks (yes I know we're supposed to call it the Union flag but I'll never get used to that). Now I don't mean I went around counting how many actual flags I saw because who has that kind of time?!
No I was on the look out for Union Jack'ed home furnishing, accessories, furniture etc. Our Great British high street never misses an opportunity to jump on a bandwagon and give the people what they want. And my word did the Jubilee give them a reason to go all out.
Take a look at some of the pieces I found.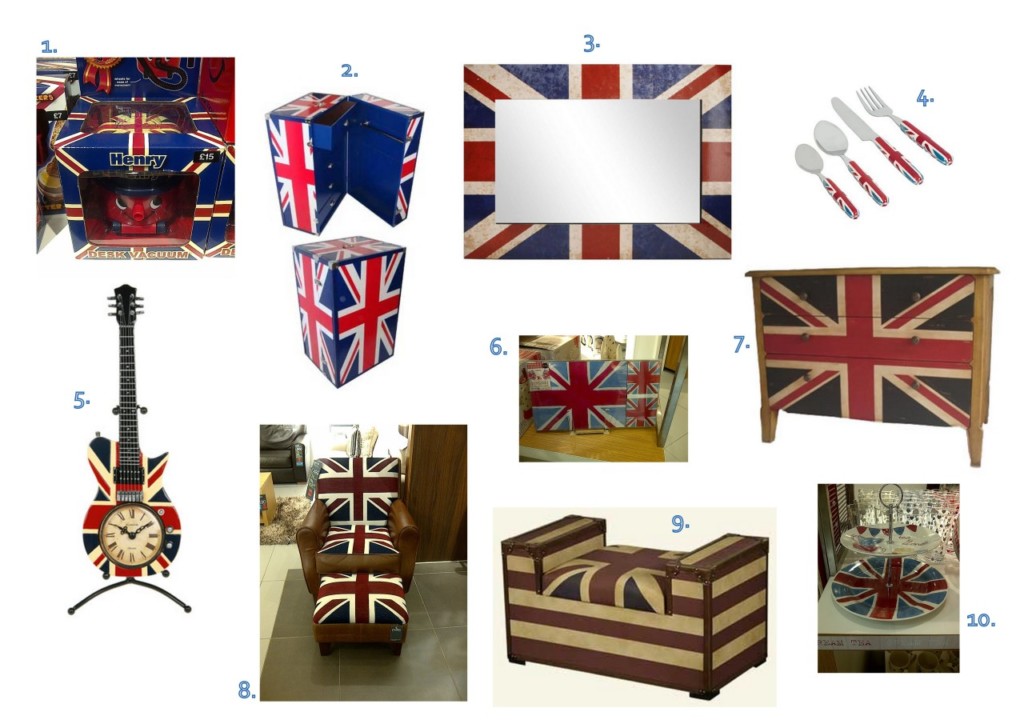 1. Good old Henry (desk version) got his Jubilee makeover – Next £15 | 2. Five drawer luggage trunk – The Furniture Market £301 | 3. Wall mirror – Jazz It Up Interiors £89 | 4. Sixteen piece cutlery set – Debenhams £14 | 5. Guitar table clock – Jazz It Up Interiors £32 | 6. Cork table placemats /coasters set – Next £12  | 7. Three drawer chest – The Furniture Market £479 | 8. Armchair and footstool – Next £674 | 9. Lounge lizard bench – The Furniture Market £241 | 10. Cake stand – Next £14
Ok confession time – did you get catch the fever and buy anything like this? Are you now looking at your Union Jack emblazoned purchase and wondering 'what was I thinking', or do you still love it?
How about these for the most tenuous Jubilee link ever?! Poach your eggs in these Jubilee 'poach pods' – I couldn't stop laughing.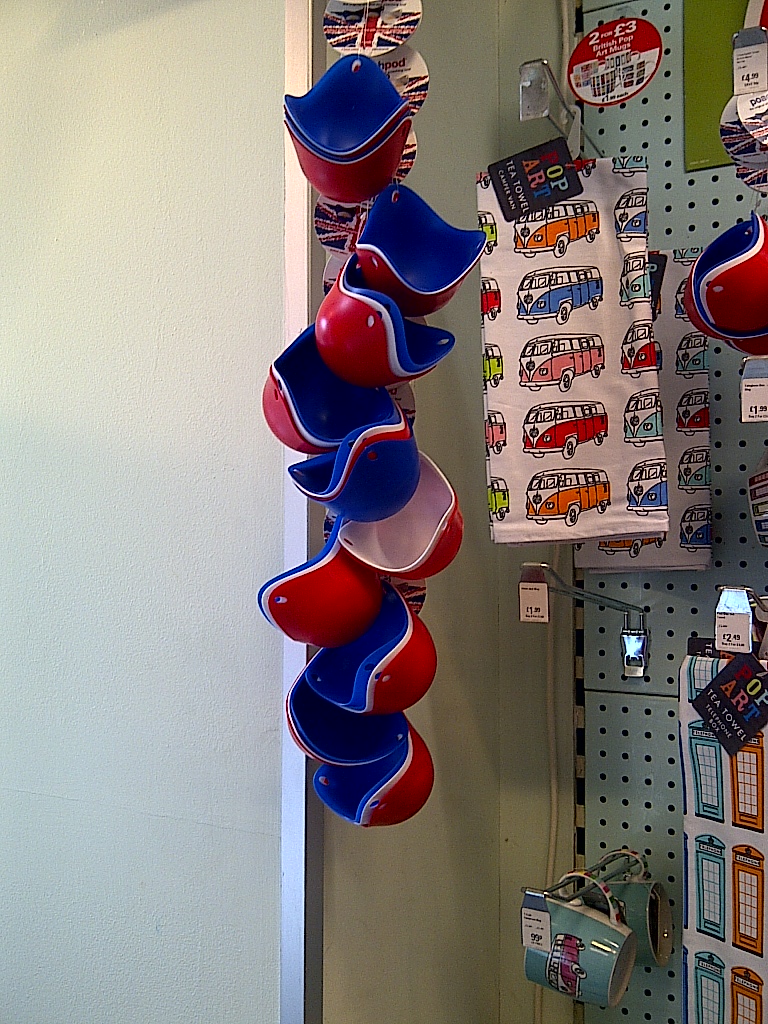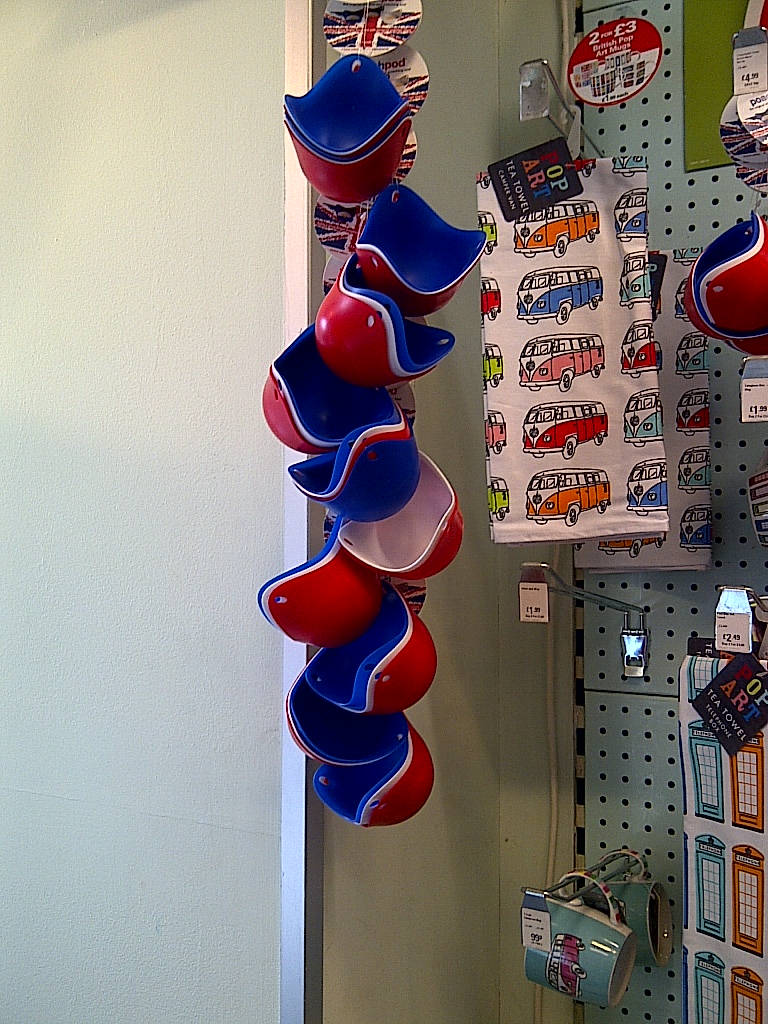 What's the most random Jubilee merchandise you saw?
you can subscribe to this 'ere blog on bloglovin
see what's rocking my world on instagram @dbd10
fancy a chat on twitter @decorbydelali
check out my pins on pinterest