If you lived in, or grew up around Croydon – you know Leon House.
You might not have known it's name, but you'll have seen it on the horizon, or passed right by it, as I had many times.
At some point last year I drove past Leon House and noticed how shiny new it was looking, so did a little online investigating and got up to speed with the major renovation project.
It's a huge, 21 storey tower, built in the 1960s, and one of the UK's best examples of brutalist/mid 20th century modernist architecture. In my lifetime, it's been various office, restaurant and retail spaces.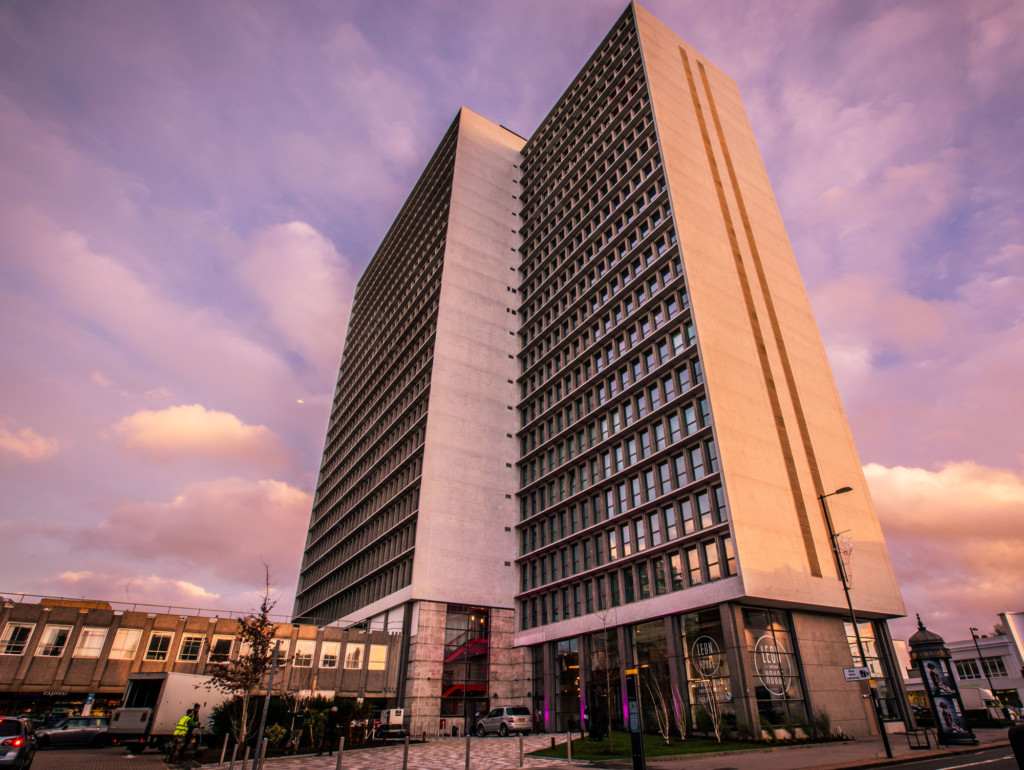 The developers have been busy, so today Leon House is a swanky, super stylish, luxury residential development made up of;
263 one and two bedroom apartments
a residents' sky garden
a private dining room
double height lobby
residents' lounge and co-working space
Because I'm obsessed with design, architecture and renovation projects, I was dying to get a look inside. So I got in touch with their PR team, who kindly agreed to arrange for me to take a tour of the show flats.
So, I was absolutely expecting the interiors to be beautiful and well put-together with practical and attractive design features (I mean a one bed apartment starts from £348k so that's what you're paying for amIrite!) What I wasn't expecting was the size of the apartments and the impressive extras you get as a resident.
The welcome
The 'pow factor' starts as soon as you walk into the bright, double height lobby – complete with a concierge, residents' lounge, co-working space and incredible original William Mitchell concrete murals (more about those later).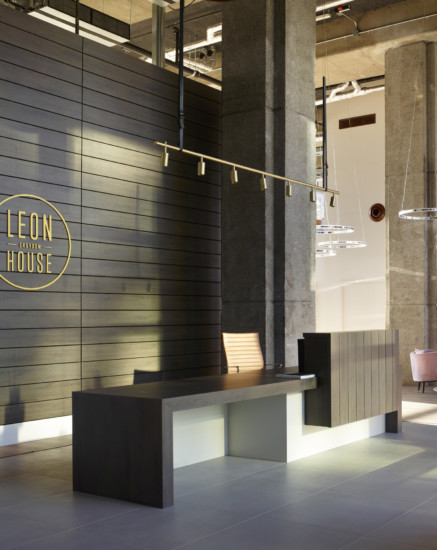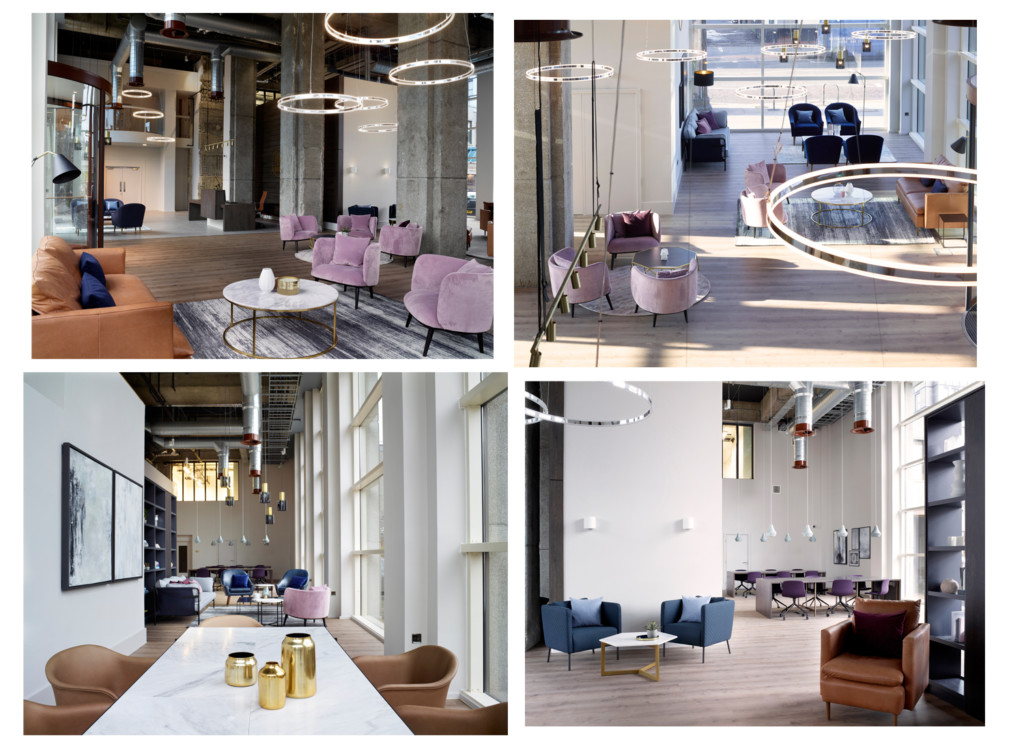 In addition to these gorgeous and comfortable work spaces, there's also a meeting room that residents can book out. At this point I hadn't even got up to the show flats, but was already mentally moving into the block.
The apartments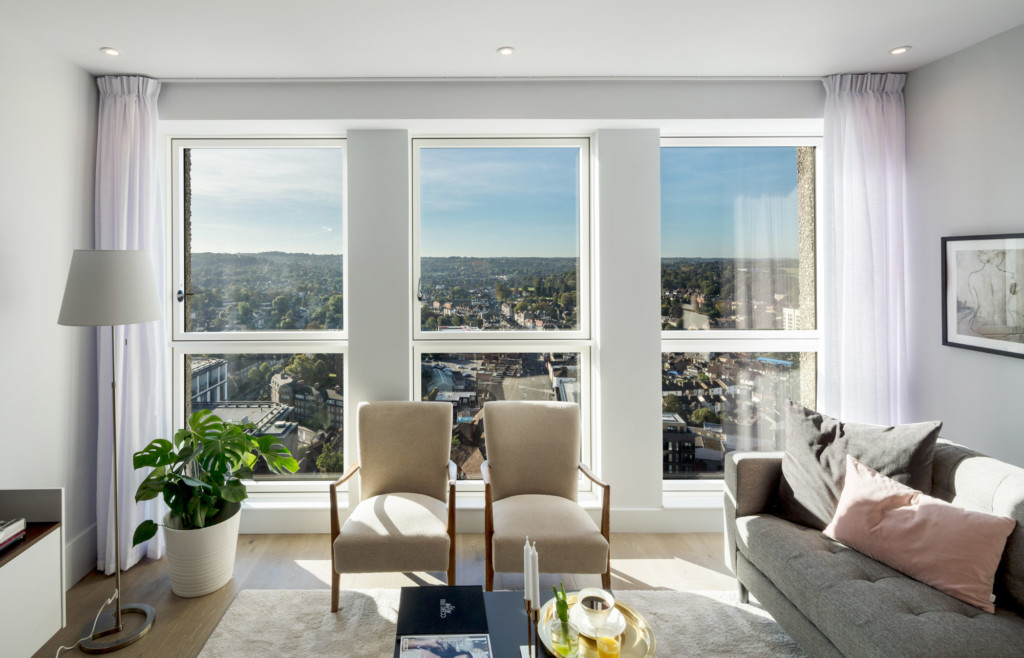 Onto the living spaces.

1. Compared to a lot of new-builds/redevelopments I've seen – these are waaaay more spacious than I expected (even the one-bed). The high ceilings and huge windows really add to the feeling of space.
2. Zero wasted space – every nook was used, either for storage or to house an appliance, and all bedrooms have a walk in wardrobe area.
3. Fully integrated and kitted out kitchen, with enough space for a dining table.
4. Thanks to floor to ceiling windows – the views, oh the views! Depending on your choice of a north or south facing apartment, you get a city landscape or greener scenes.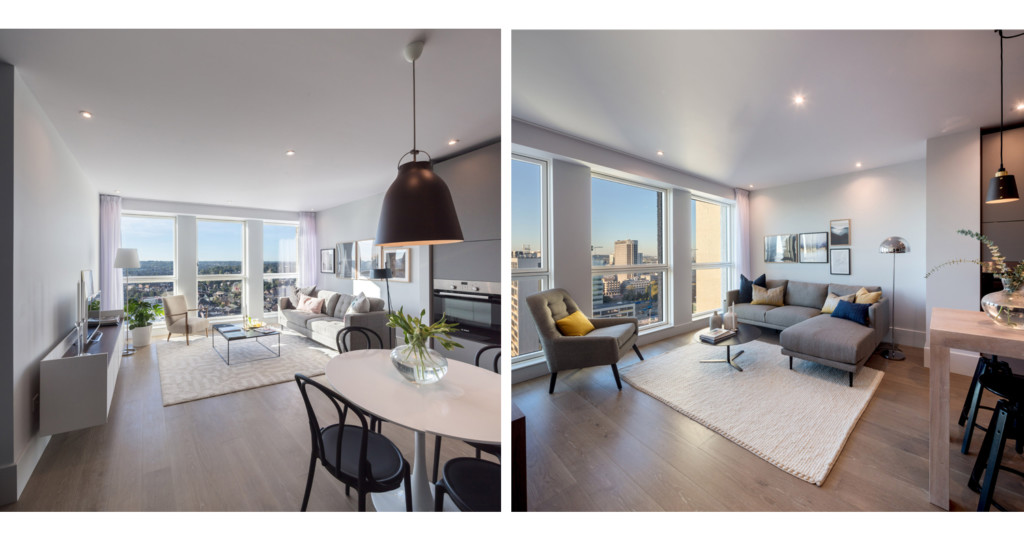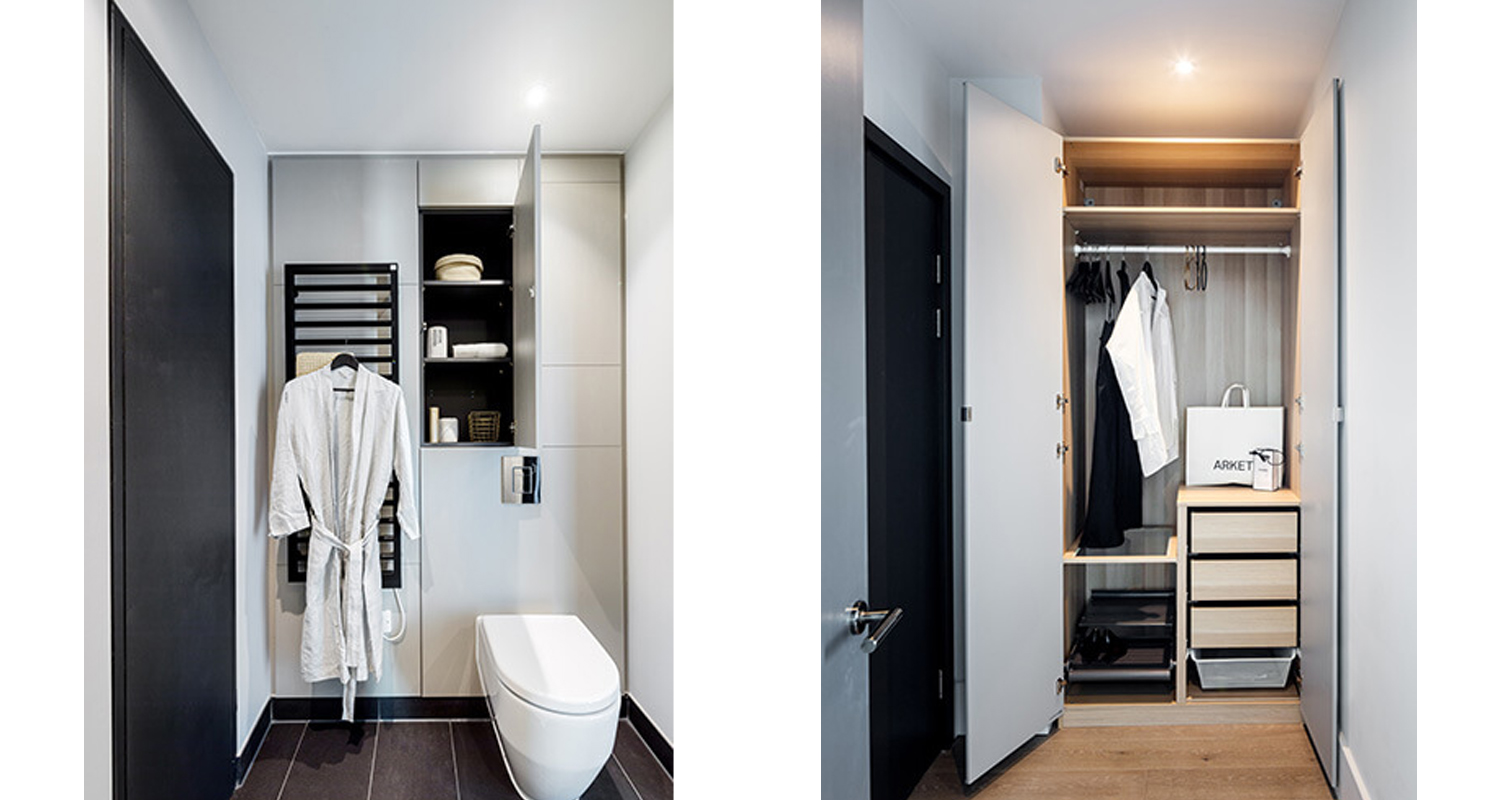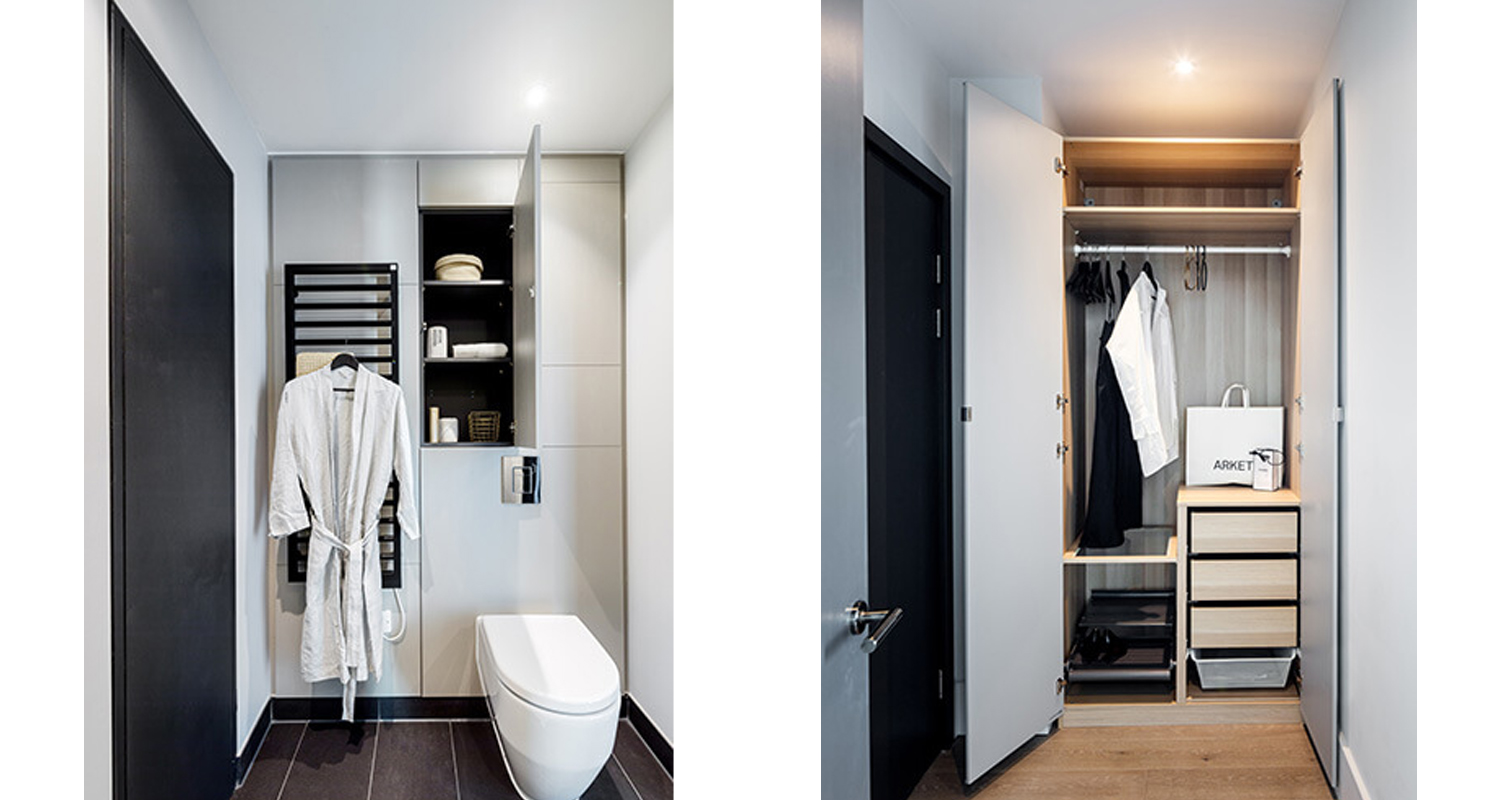 After a nose around the one and two-bed show flats, we went up to the roof / 21st floor…
The sky garden and private dining room
Access to outdoor space AND a large entertaining area when you live in a flat/apartment? These spaces are an absolute bonus.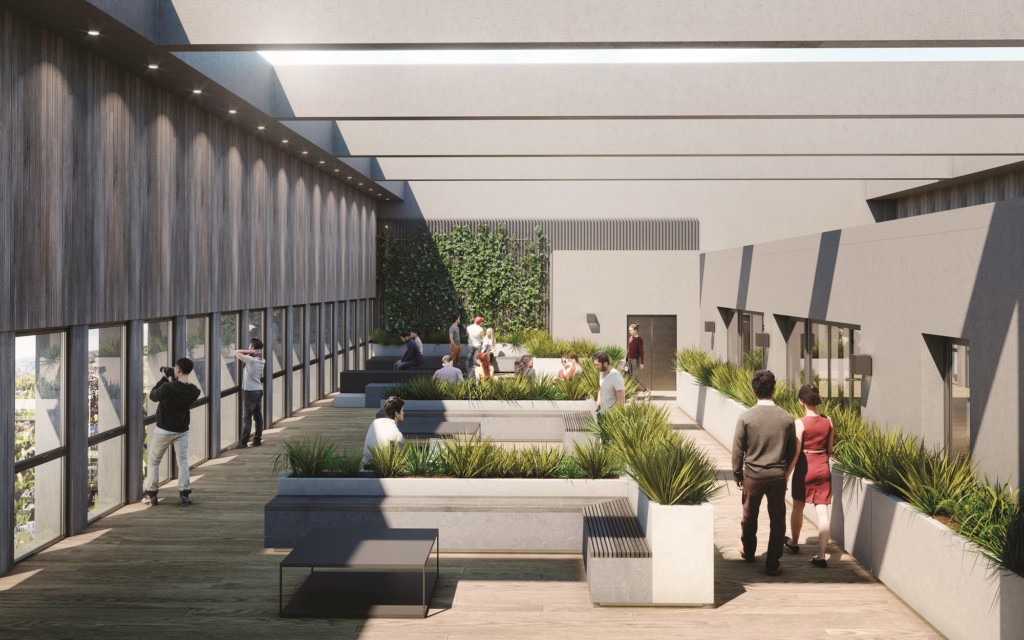 I'm a lucky Londoner who has a garden and a dining room, but they ain't this big and certainly don't look like this!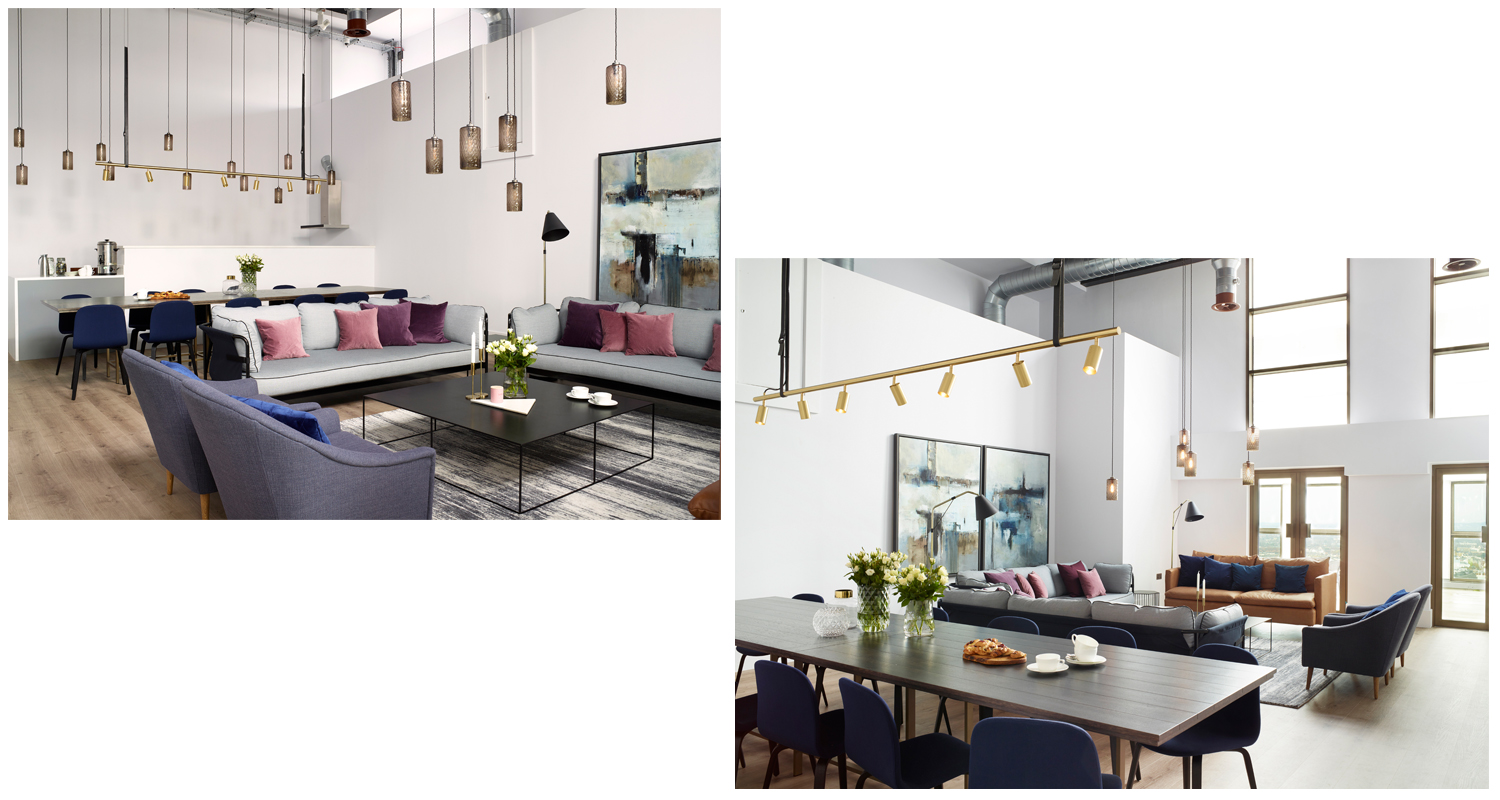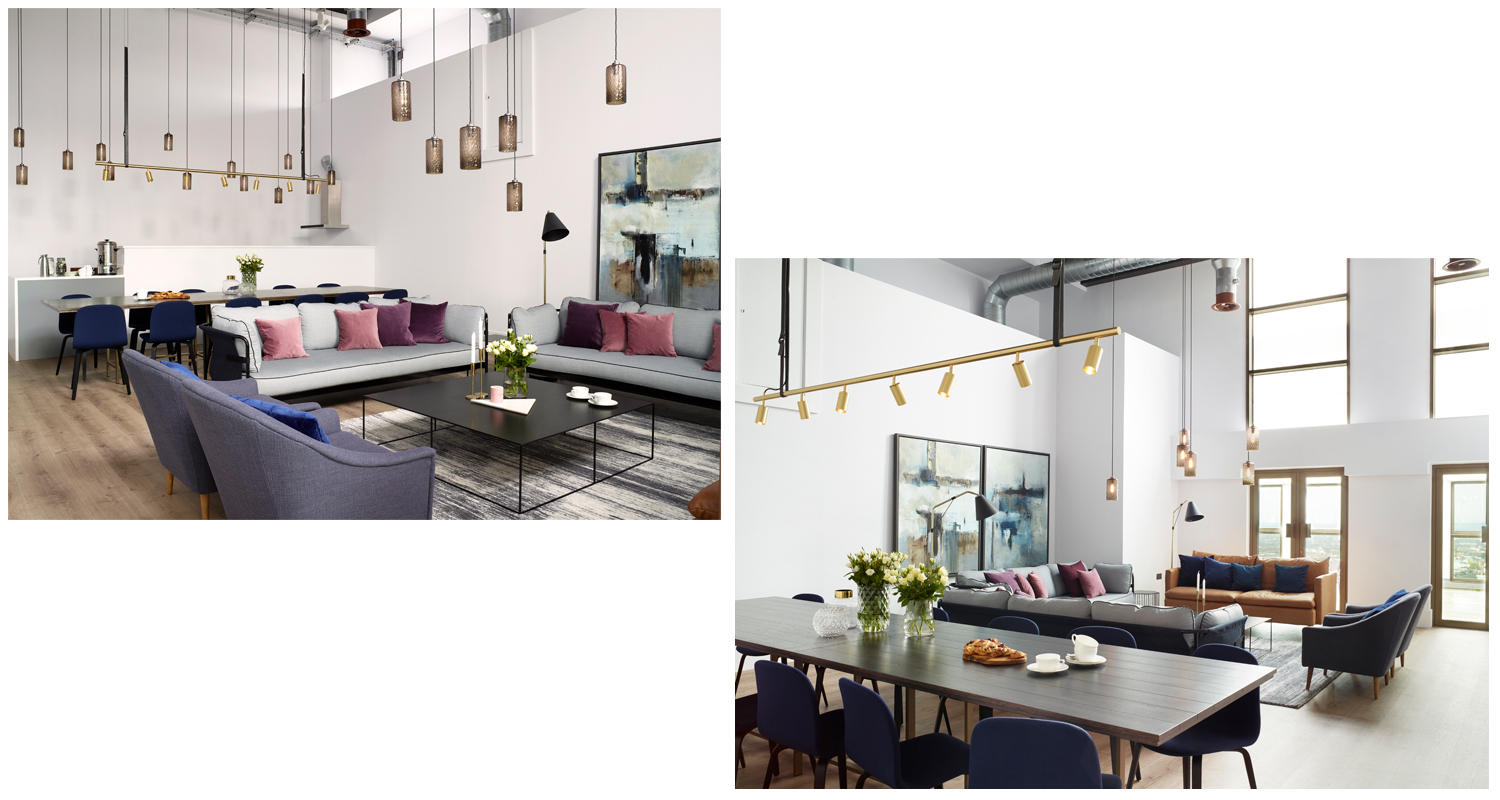 The dining room has a full kitchen so you can cook here (or get someone in to) and also opens out onto a terrace area to extend your entertaining space.
Was I fully picturing the summertime soirees I could host? Yes I was.
It's all in the details…
Back to those concrete murals. While researching the architecture of the building, the team found, hidden under plaster, a "groundbreaking sculptural piece" by sculptor, artist and designer William Mitchell. It turned out to be the largest of his installations in south London.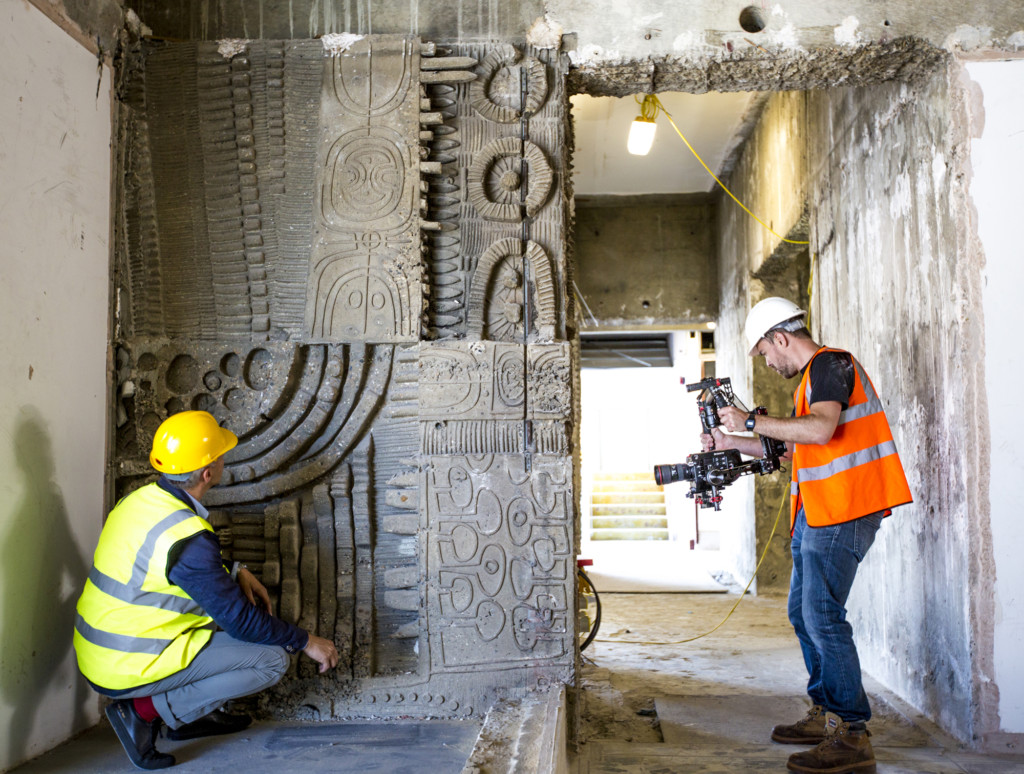 Looking more like something you might find in an ancient south american ruin, not a former office block in Croydon, I was mesmerised. They are beautiful and huge pieces.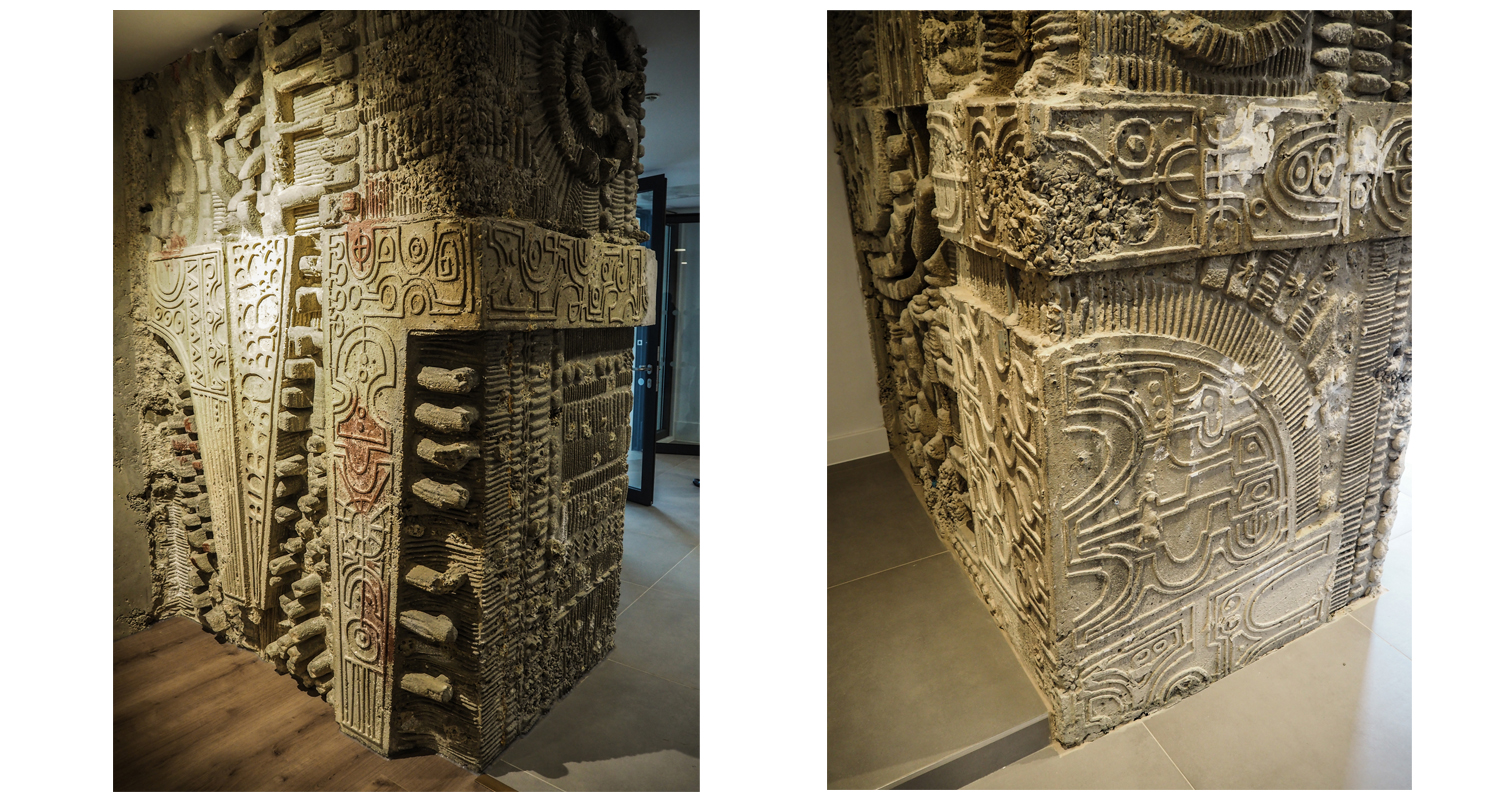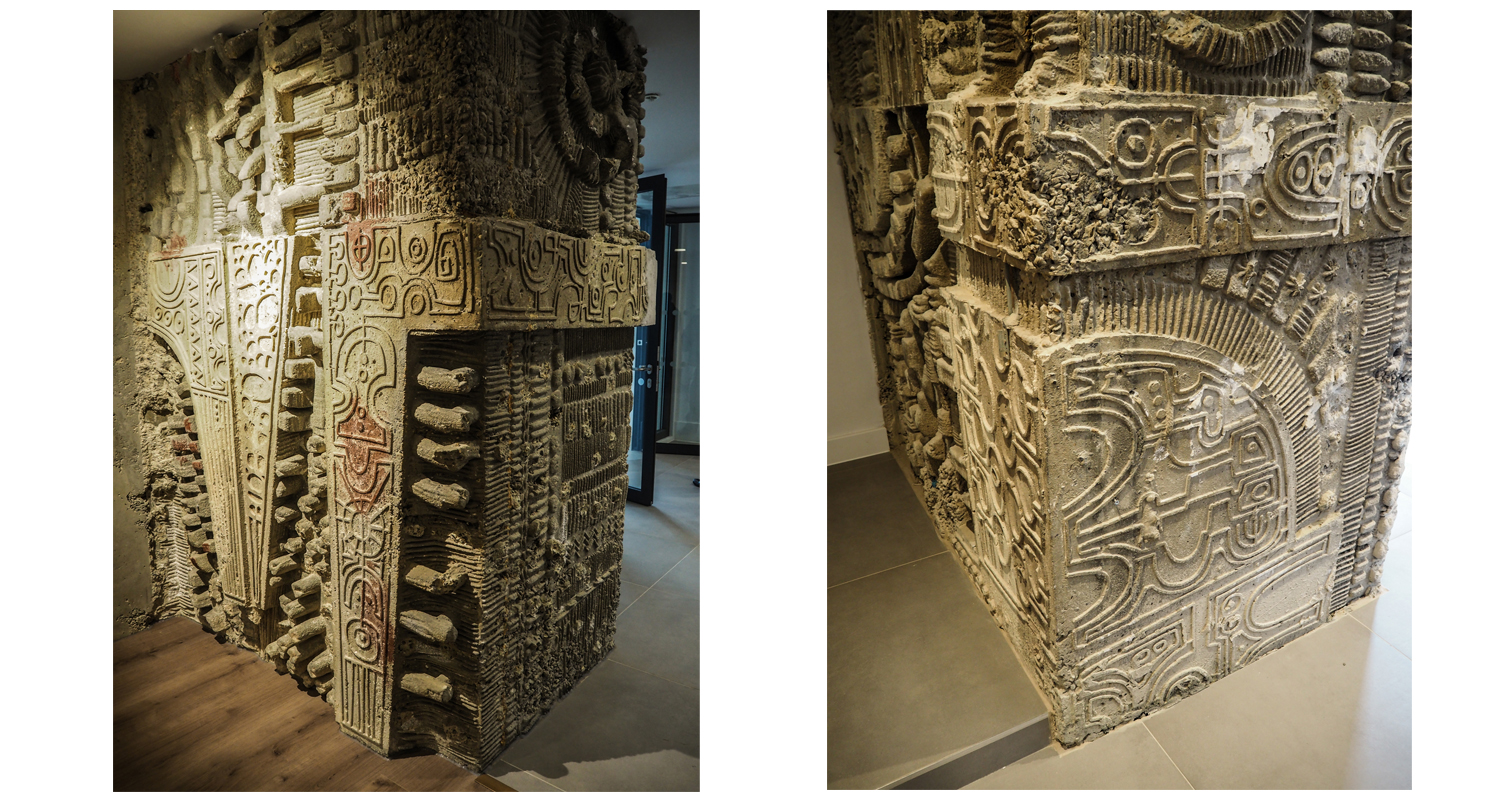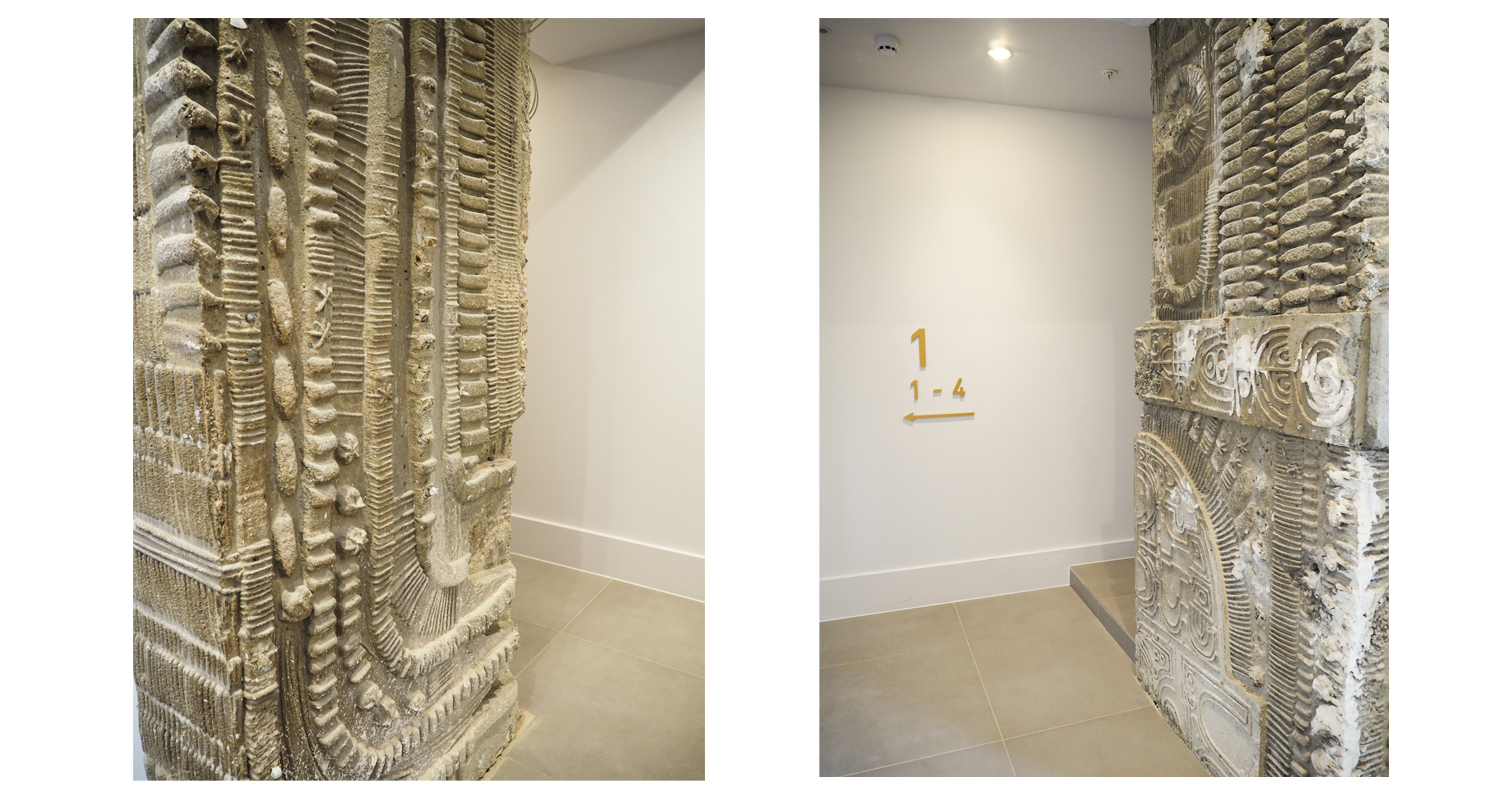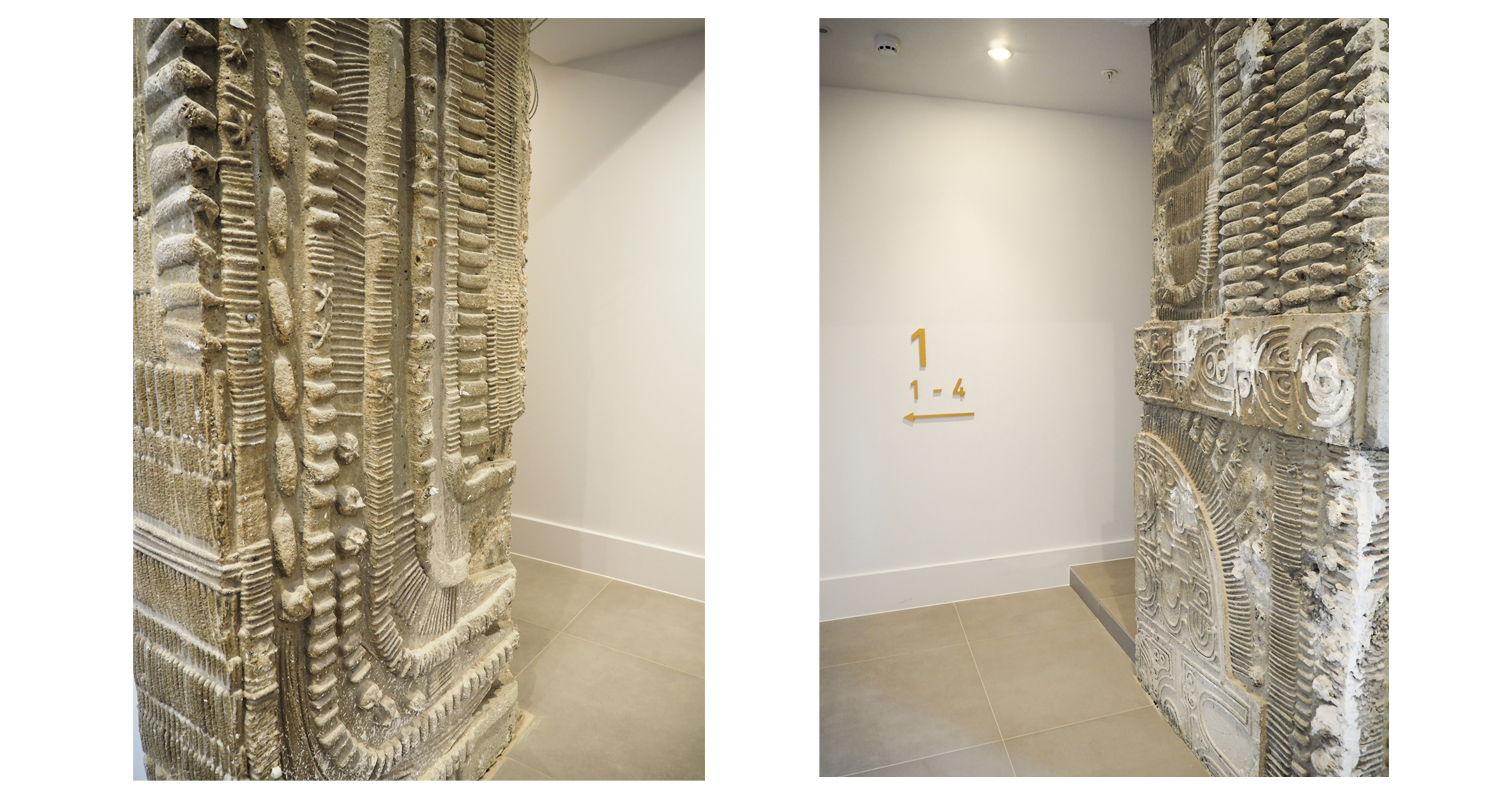 Around the building you'll also find other unexpected details in concrete. Leon House is definitely not your average 'white box' refurb.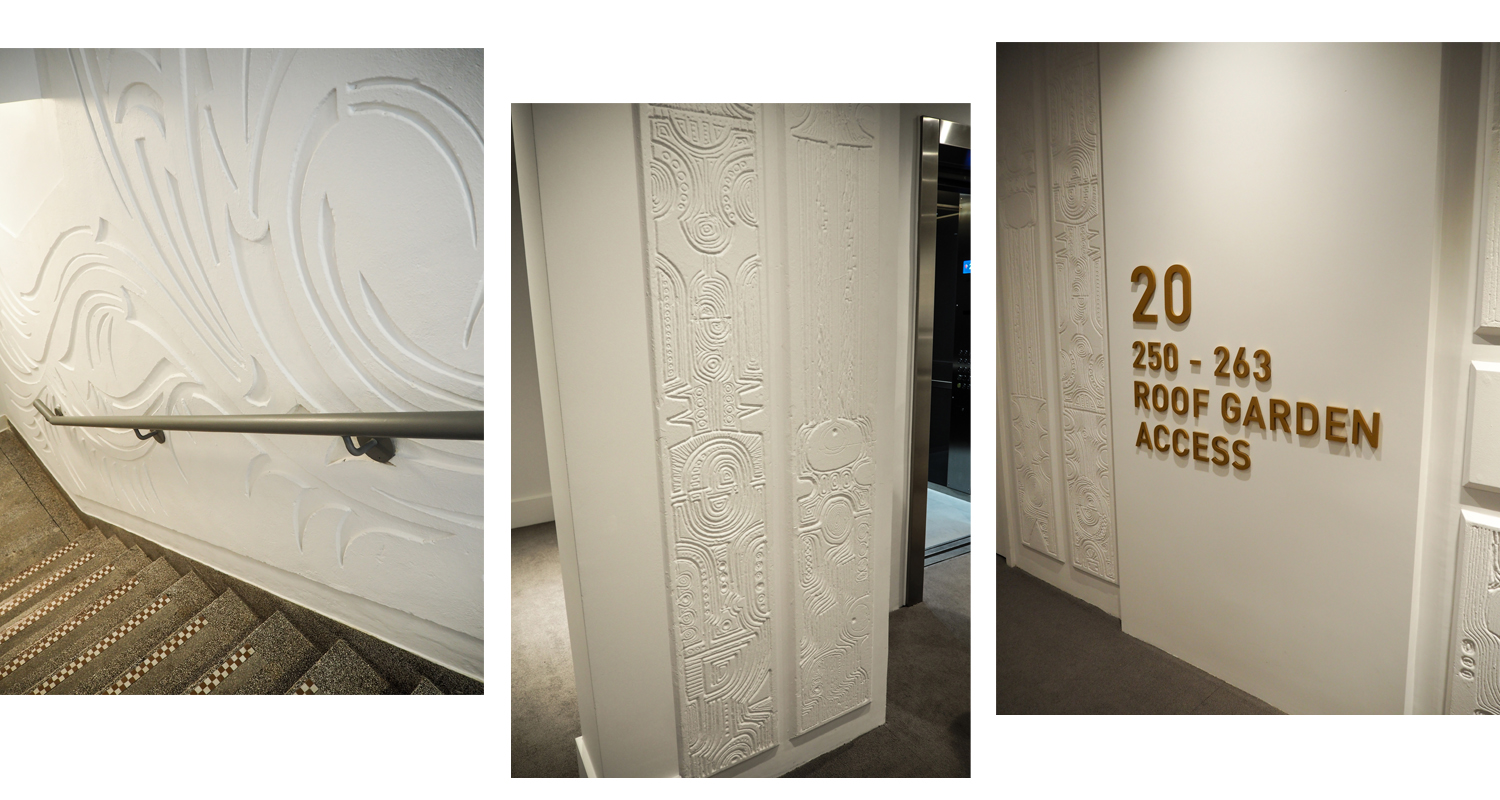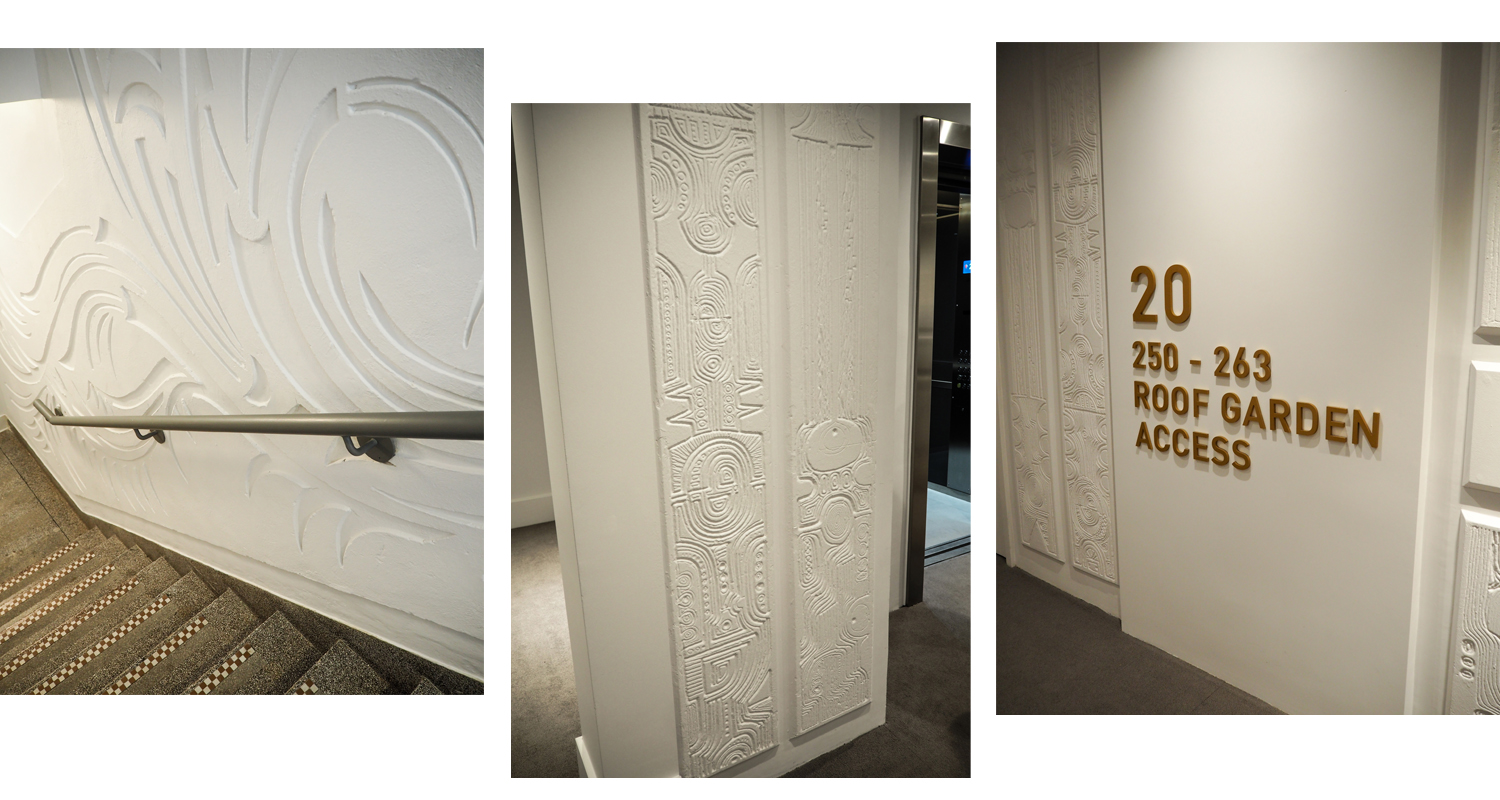 The developers have been really smart with this project and are absolutely selling an entire 'lifestyle'. They and their interior design team have thought of everything a resident might want / will need – and it really shows in the quality and overall aesthetic.
I'm clearly their target market because I would love an apartment here!
What about you? Shall we be neighbours?
If you'd like to see more of the development, or want to book a viewing – pop over here.
* This is not an ad. I requested a tour of the show flats and agreed to write a post in return as I thought you would fancy a look around too!
Big thanks to Ellen at Truth Creative for arranging the tour and Robin the estate agent, for answering my many questions during it! *