How often do you look at your lighting / ceiling lights / lampshades (not when they're on obviously because that would hurt your eyes) but like really look at them.
I studied a few of mine the other day and was a) slightly shocked at the amount of dust one some of them (for shame) and b) realised that a couple could do with a refresh.
Have a look at yours – what's the verdict? Maybe you've been thinking about replacing your light fittings or introducing something different into a room with a new shape or coloured shade.
Here are a few that had me picturing how they might look swinging from my ceilings – ok, not really swinging, more hanging you understand.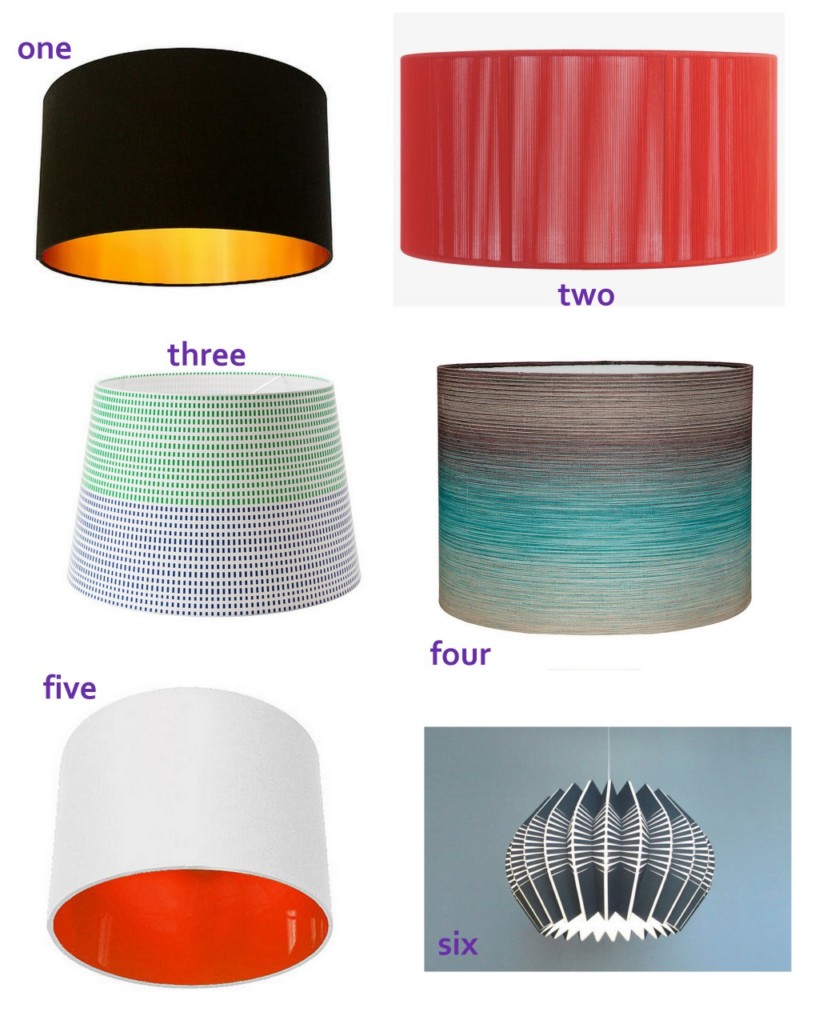 one: Jet black cotton lampshade with cotton lining – notonthehighstreet.com | two: string large red lampshade – Habitat UK | three: Jalsta lampshade – IKEA | four: harlequin hazan drum shade – John Lewis | five: neon lampshade – notonthehighstreet.com | six: spine round pendant – SCP
you can subscribe to this 'ere blog on bloglovin
see what's rocking my world on instagram @dbd10
connect on twitter @decorbydelali
peep my pins on pinterest
find me on facebook