I'm bored of hearing myself say 'where is the time going?!' But seriously though – where?
Recently (I want to say last month, but it was actually February!) I went on a lil trip with four friends to Los Angeles, Hollywood to be exact. The mission? To visit one of our friends who lives out there and have the best 10 days possible. So how did we do?
In short – it was off the chaaaain! Though strictly speaking my mind wasn't on work type stuff, you know I had to take photos to document just a bit of the fabulousness I experienced and share it with you…
We stayed in an apartment just off Hollywood Boulevard, right in the middle of the action and on our first night walked the strip to get familiar with our temporary neighbourhood. In between looking down at the (very long!) walk of fame and looking up at the surroundings I peeped this beauty of a building – art deco architecture in all its fabulous glory.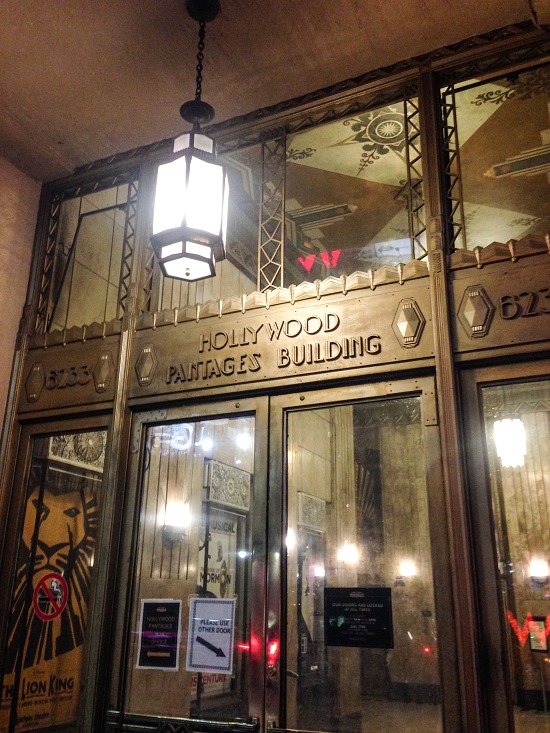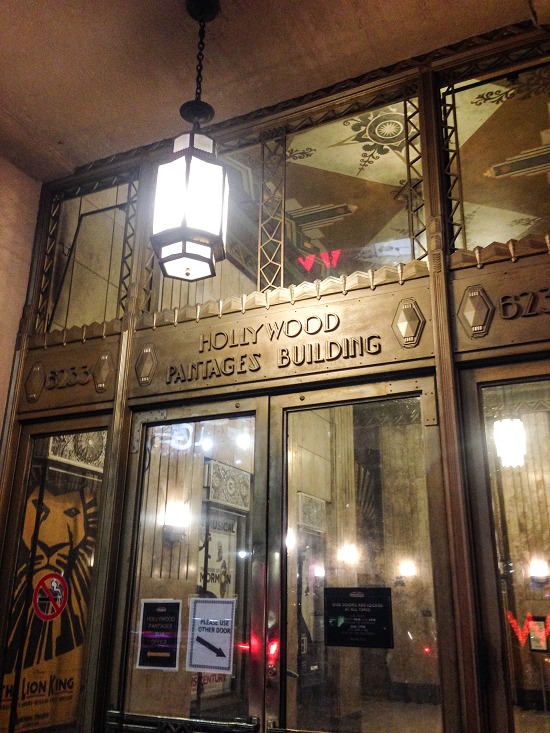 Little did I know that I was looking at The Pantages – one of the "greatest landmarks of Hollywood".
Today it's home to theatre shows and the preferred location for TV shows, movies and music videos. But when first built in 1930, it was a 'movie house', with live acts between features and hosted many a premiere. The Oscars were also held here for ten years starting in 1953 with the first televised award show.
Would you just look at that the art deco splendour – I absolutely love it!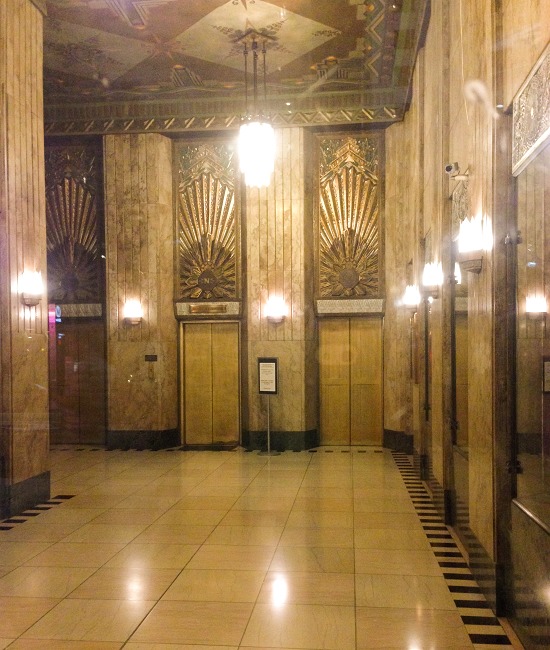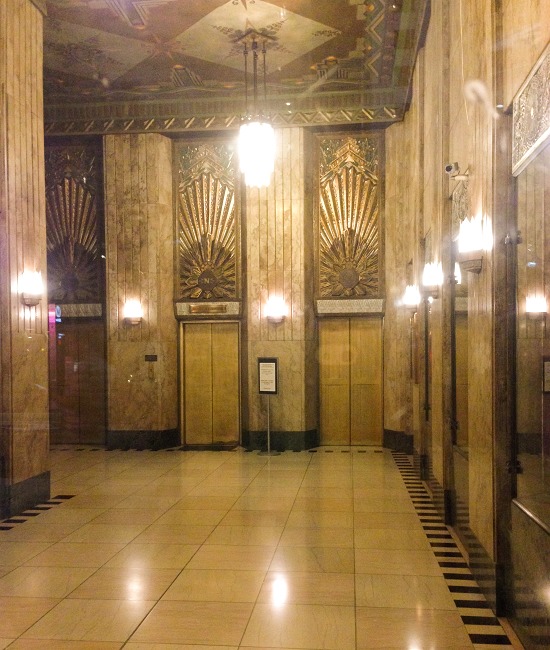 S'cuse the lighting and glare, but this was taken through the glass doors (yes I was *that* weirdo). But look at that detail over the lifts and the ceiling design and the texture on the walls – swoooon…
OUT AND ABOUT…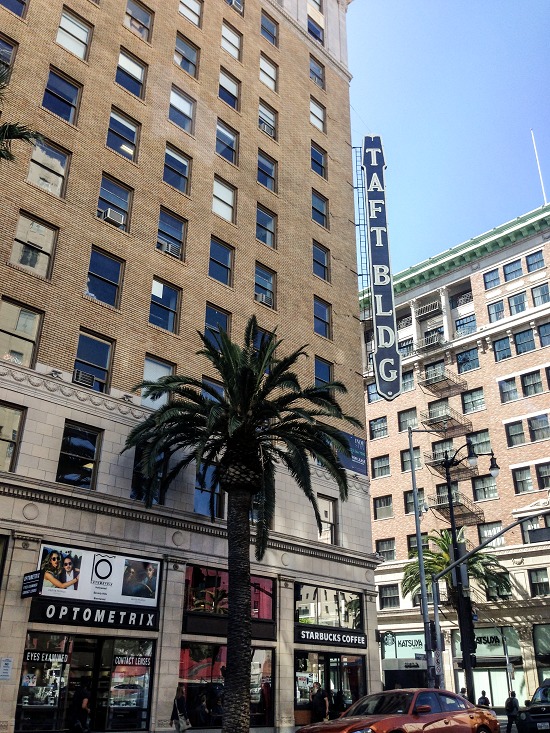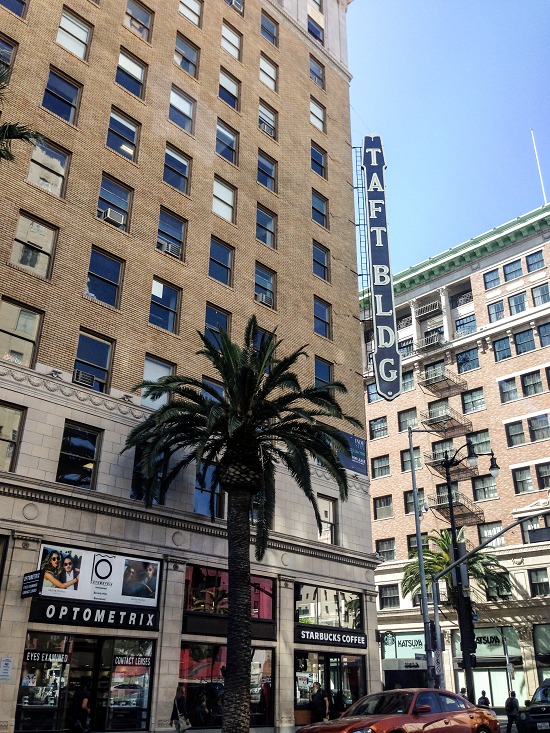 If you've never been to LA, believe the hype, and also yes there is a Starbucks pretty much on every block.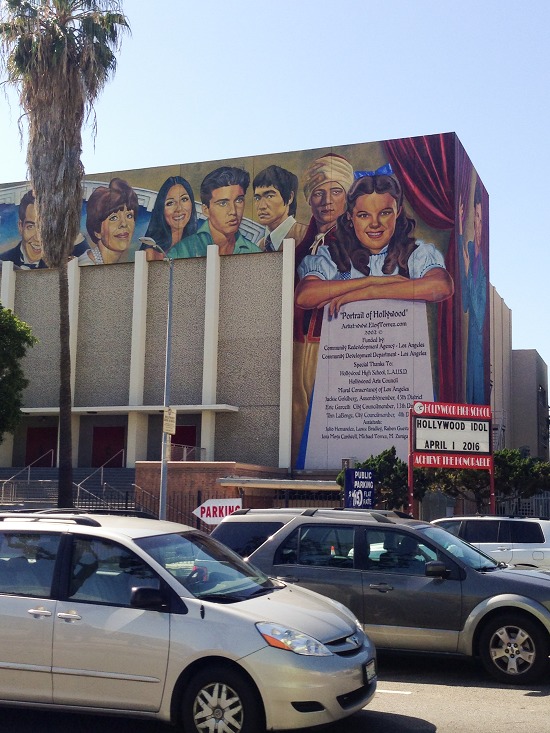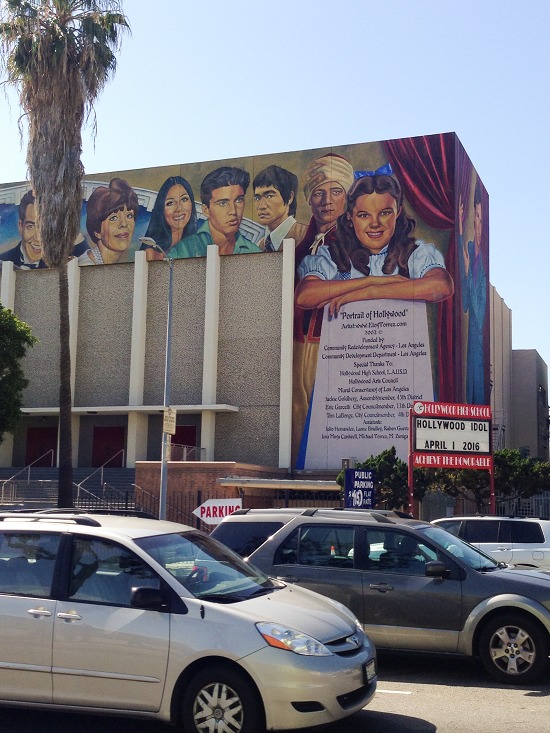 When I saw this building, my first reaction was, well I felt bad for Judy Garland, then wondered what it was and why the giant mural. We'll ignore the fact that the red sign right there in front says Hollywood High School – ahem. I'm blaming a touch of sun stroke. Anyway, trusty Google told me that:
In 2002, artist Eloy Torrez painted a mural of 13 famous entertainers, titled "Portrait of Hollywood", across the entire east wall of the school's auditorium. From left to right, the entertainers displayed are Dorothy Dandridge, Dolores del Rio, Brandy Norwood, Selena, Lana Turner, Laurence Fishburne, Cantinflas, Carol Burnett, Cher, Ricky Nelson, Bruce Lee, Rudolph Valentino, and Judy Garland.
I don't know why he painted them, but you know – good job.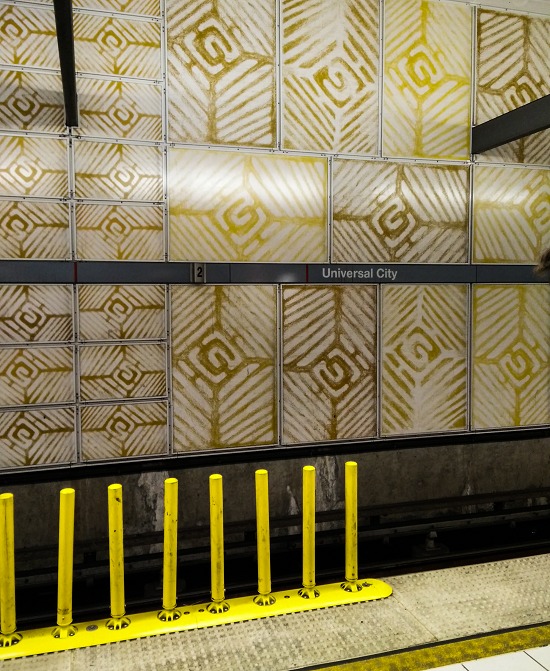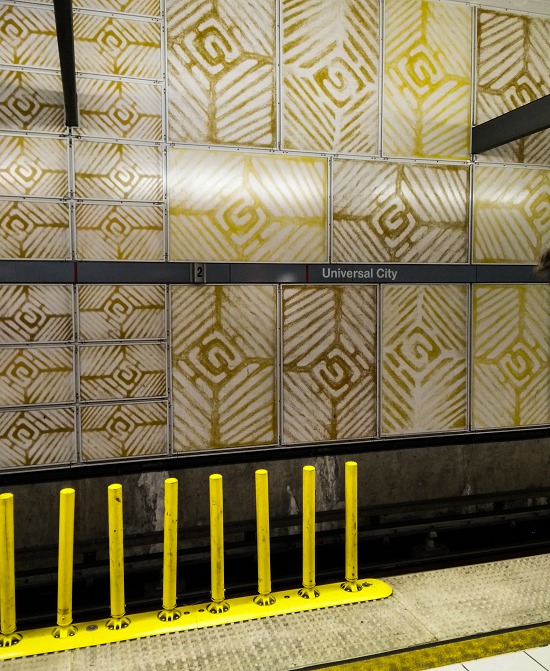 The patterned wall panels in the Universal City metro station are pretty cool. Back at the apartment I did a little reading (good old Google!) and discovered they're not just random shapes. The Mayan letter G and the diamond represent the names of artist Margaret Garcia and architect Kate Diamond who worked together on all the art projects for the station.
STREET ART…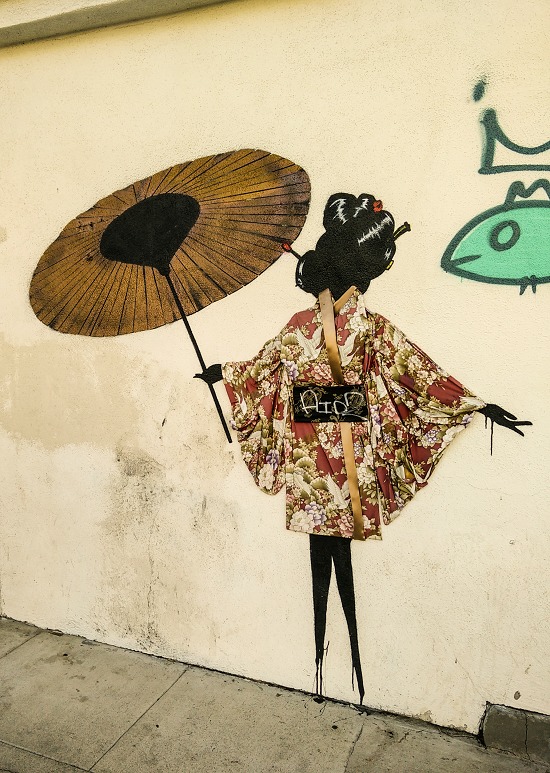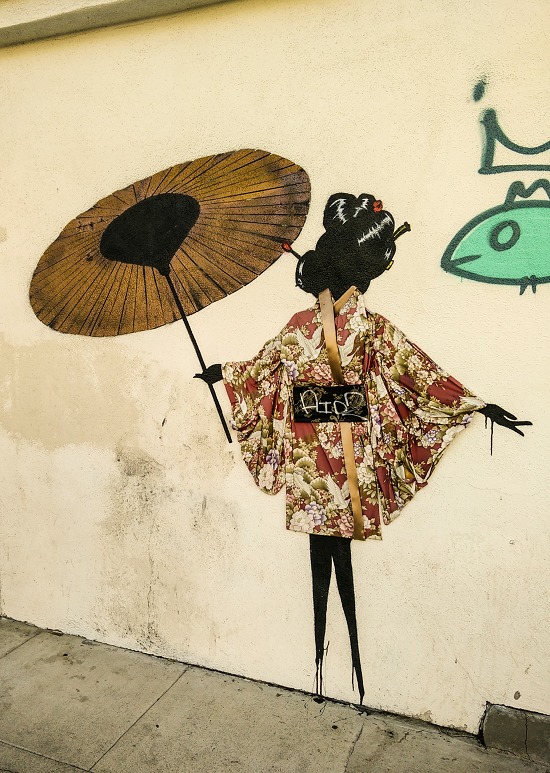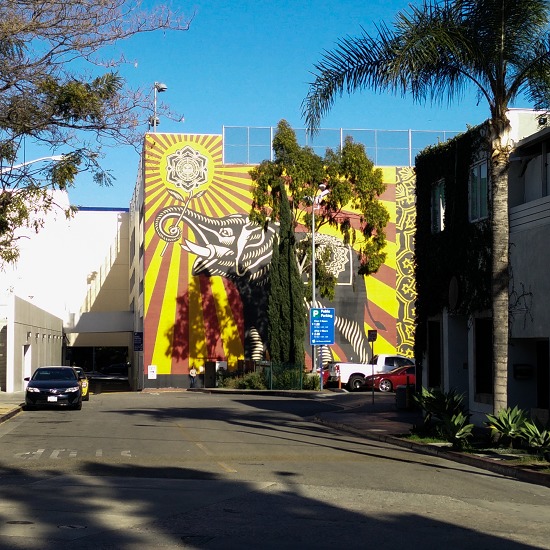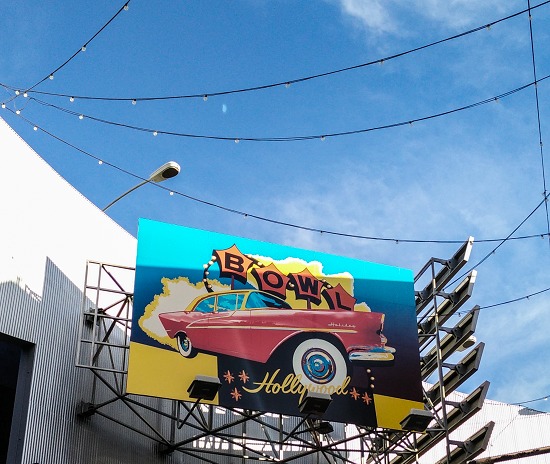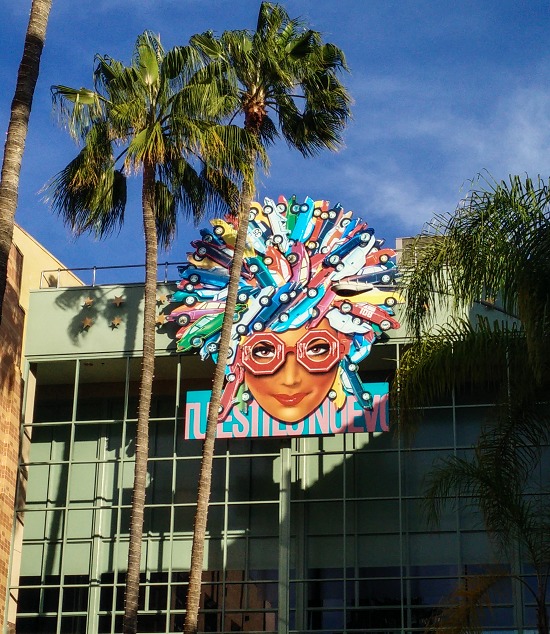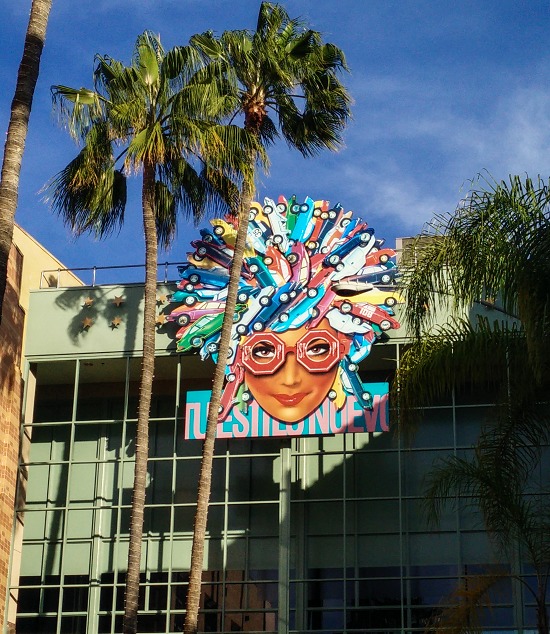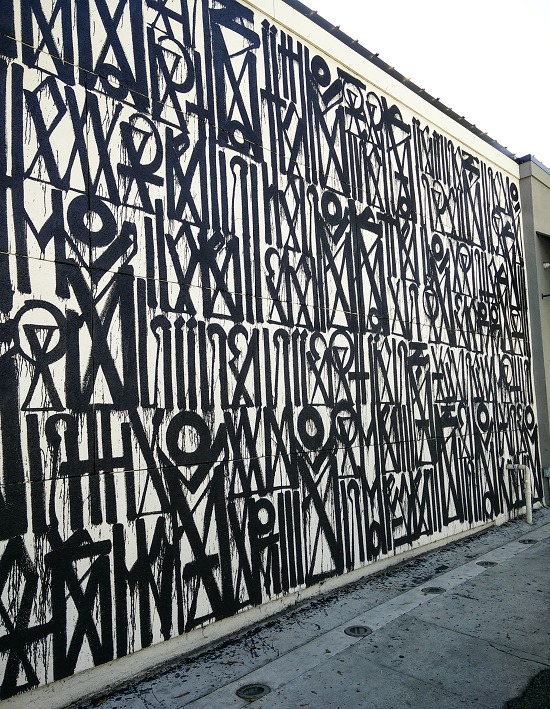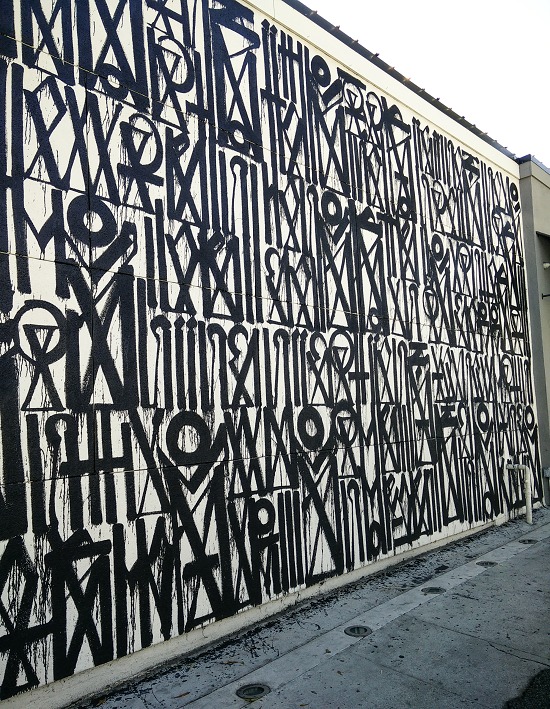 This mural on Melrose Avenue by 'Retna' is basically a landmark of its own amongst the LA lifestyle/fashion blogger set. Yes we used it as a backdrop and took some pictures…. when in Rome people – when in Rome! I really like how graphic and bold it is, I'd love this printed onto fabric.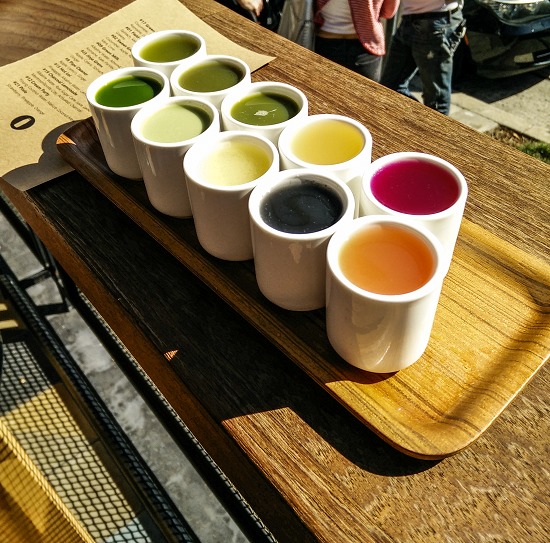 Apparently you can't visit LA and not visit Verve Coffee, masters of caffeine but they also sell fresh juices and wholesome edibles, so along we went. The juice flight is made up of 10 'power shots' each with their own magical properties (Toto we're not in South London anymore). Some tasted like medicine, but most were pretty good. There's also the chance celeb spot – Toby Maguire was in the queue behind us, but I didn't see him…
HOLLYWOOD BY NIGHT…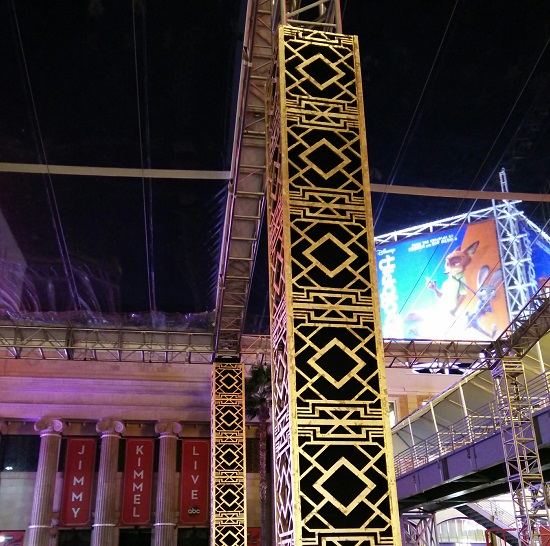 We were there in the run up to the Oscars so saw the prep for the show advancing every day. These columns made up part of the red carpet outdoor area and they were fabulous. If I could have smuggled a section of one of them home, I would have.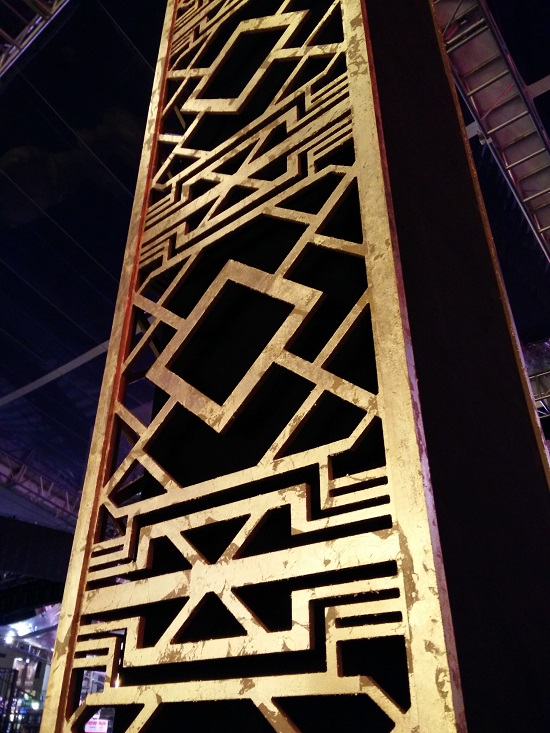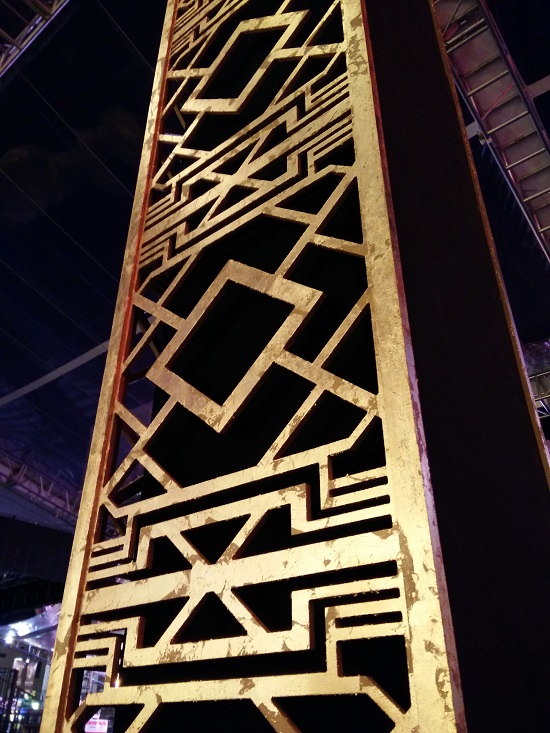 Oh and FYI – I stood on *THE* red carpet y'all! *Ok full disclosure, it wasn't on Oscars night and it might have only been a corner peeping out from under the protective covering but it counts*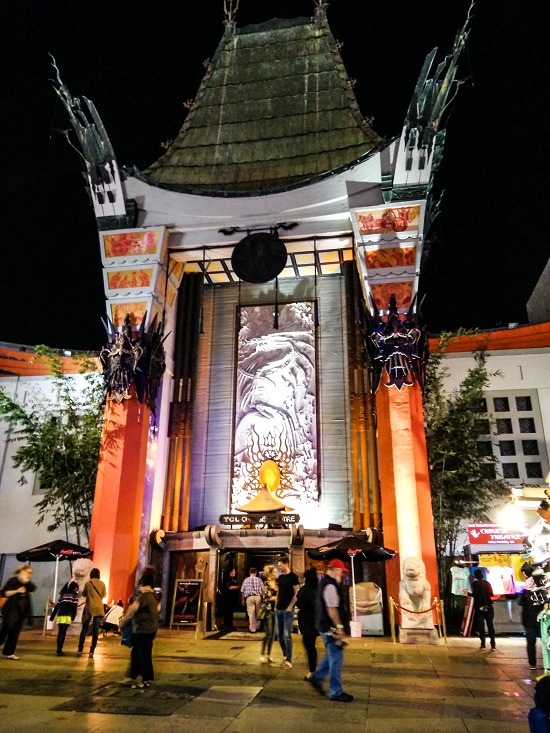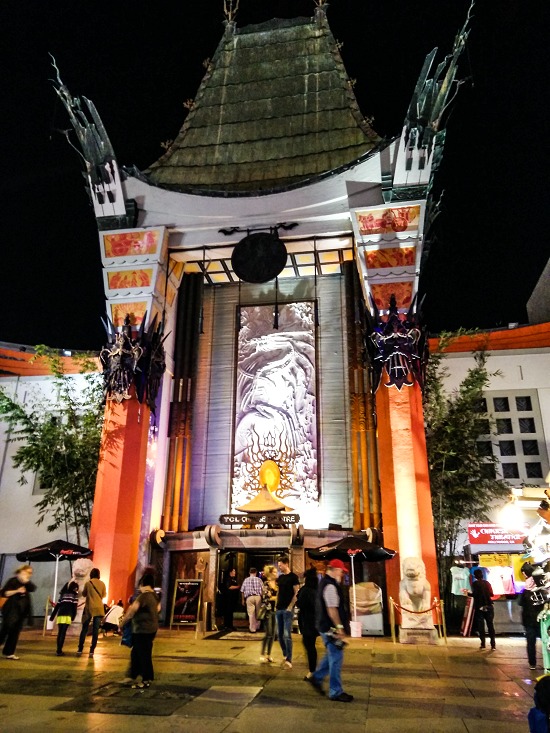 Standing in front of this iconic building was one of the more surreal moments of the trip for me. I really was in Hollywood!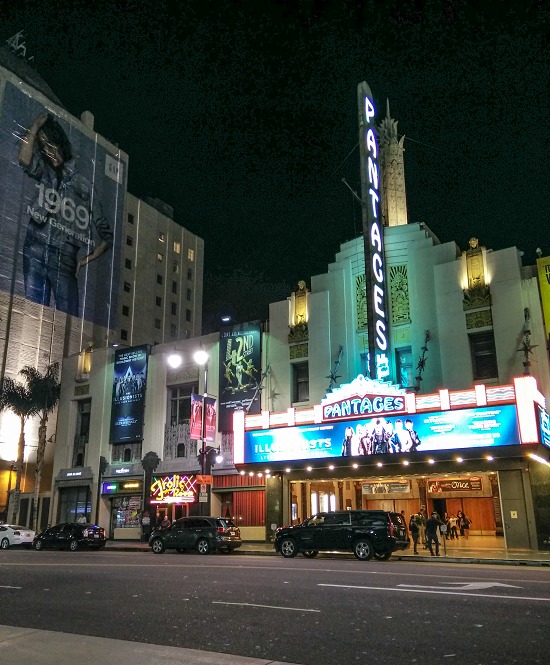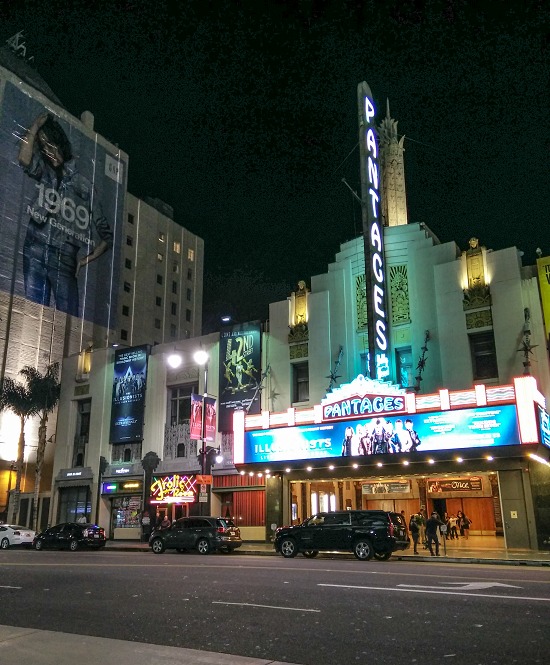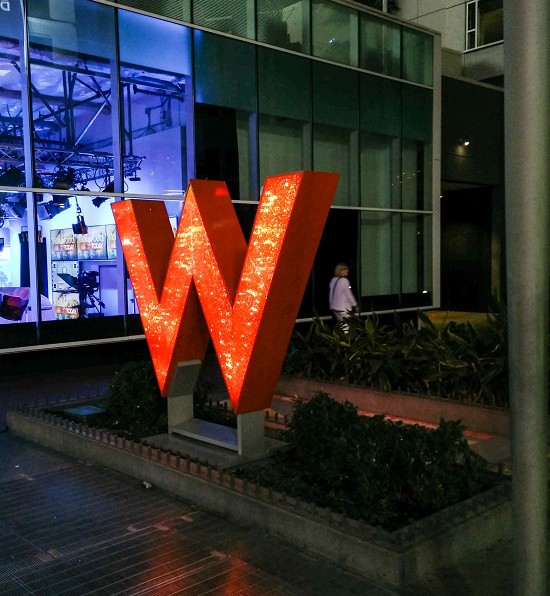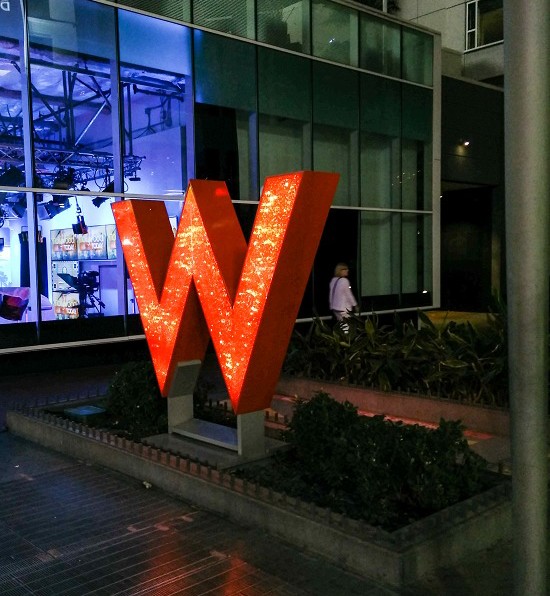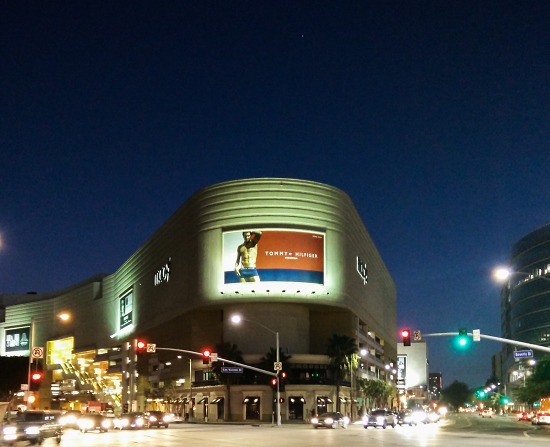 Sorry Westfield, I'm not as impressed anymore. I know America does everything bigger, but my goodness this place is planet-sized!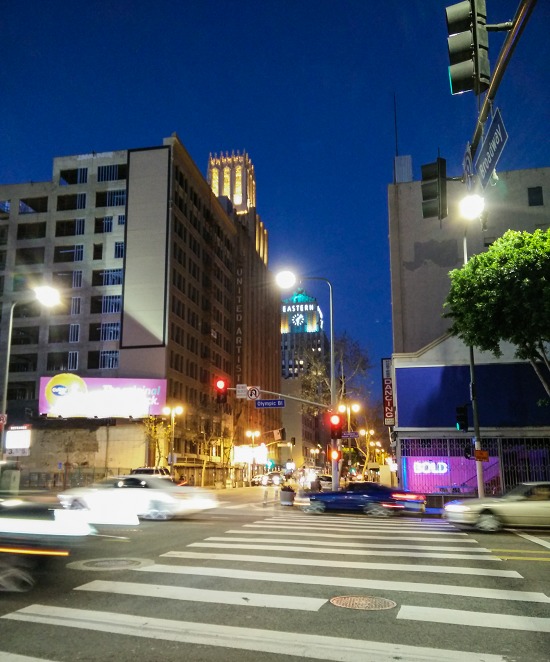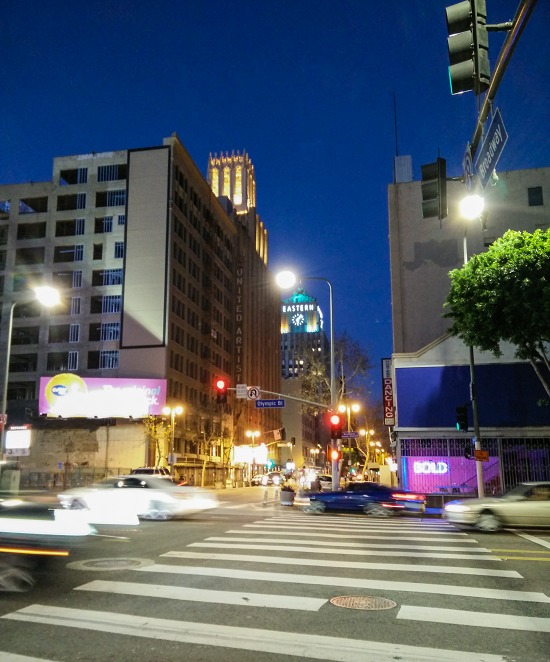 So that was the first part of the trip. If you liked that, then stay tuned for part two where you can see, what I saw in Venice Beach and Las Vegas.
If you're on instagram (and care) you can check out #disturbingCali for more pics from the trip.
— all photography by Delali Foli–