Brooklyn based Artist and Designer Lisa Hunt is a seasoned and very talented creator.
I've been admiring Lisa's work on Instagram for the better part of a year. I don't even remember how I found her account, but I totally fell for her work – the strong style, the patterns and the gold, oh the gold!
Last month I finally found the guts to reach out to Lisa for an interview, and to my great joy she said yes! If you're not familiar with this lovely lady and her beautiful work, then you're welcome in advance.
Meet Lisa…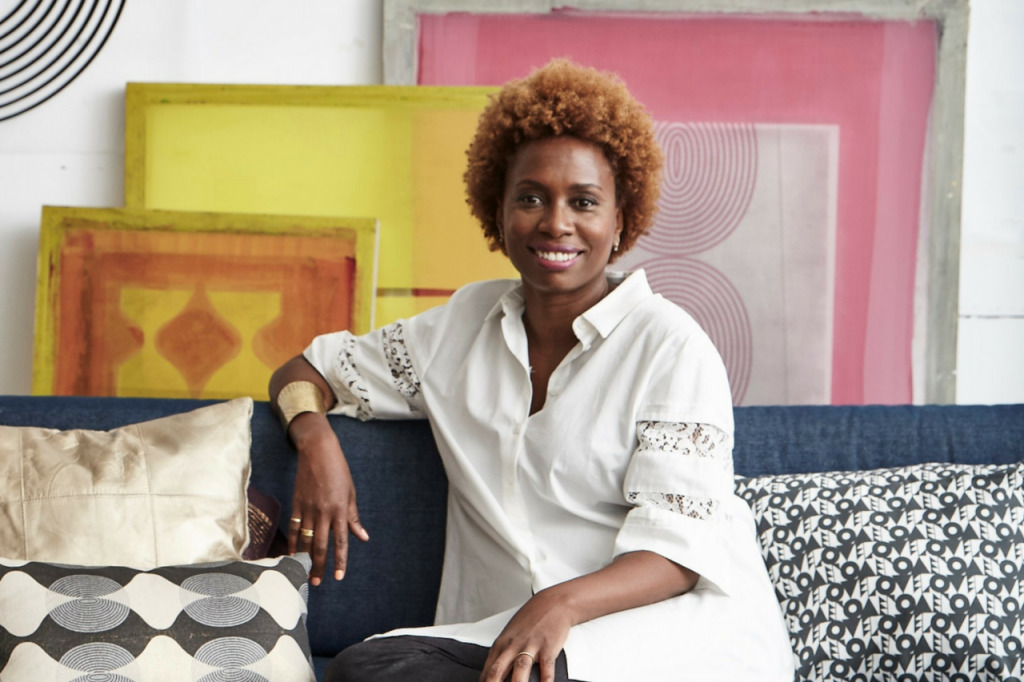 At the start of her career, Lisa worked through the ranks at several design firms before joining the mighty Essence magazine in 2000. After seven years, Lisa became Creative Director – a post she held for two years, before striking out on her own and starting her next adventure.
Delali: What brought you back to graphic design after your time at Essence?
Lisa: In 2009 I left my position as Creative Director of Essence Magazine to start my own business. At the time that I left I didn't know what form the business would take but I knew I wanted to return to making things with my own hands and exploring my love of indigenous textiles and decorative arts. After a few years of personal creative exploration and art classes it all led me to launch my new career as an artist.
Delali: What do you most love about what you do?
Lisa: What I love most is creating art that exceeds my expectations once fully realized.
Delali: How long does it take to go from inspiration to finished product?
Lisa: Some pieces take longer than others but all are based upon my love for creating patterns. There are ideas that I can nurture anywhere from a few months to a couple of years. The final execution usually comes after several iterations and studies.
My most recent series of prints (screen prints) are based off of my collection of previously used gold leaf sheets. I save everything! When I apply gold leaf to a print there is often remaining leaf on the paper sheet. I started pinning them to the wall in my studio and would often find myself drawn to the abstract shapes and echoes, if you will, from the finished prints. I have scanned each sheet and have used them to create new patterns and compositions. It's opened up a whole new way of working with the materials and is a more expressive use of repeat patterns that is exciting to me.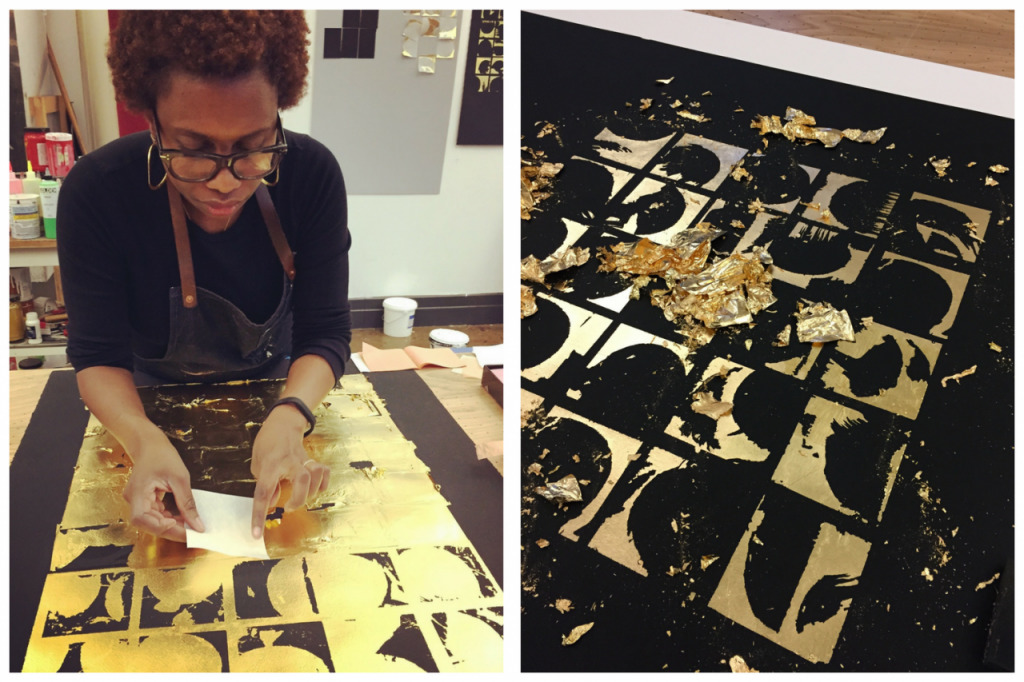 Delali: How would you describe your creative process?
Lisa: My creative process is methodical and spontaneous. The method allows for the madness! To date I have predominately been working from my personal catalog of vector based shapes that I have gathered over the years. Some of which come from working with fonts. It's a natural base source for some of my patterns because of my appreciation of letterforms which is informed by my education in and professional experience as a graphic designer.
Working with positive and negative space, scale, a limited color palette and gold leaf I like to create dimension in each print.
Delali: What is it about gold that you're drawn to?
Lisa: Gold is undeniably magnetic!
When I began screen printing I was using gold ink that was metallic but felt too flat. My husband who is also an artist and had used gold leaf in his own art suggested I try using gold leaf and it was a truly "eureka" moment. I haven't looked back since. Gold leaf has been used throughout the ages in the decorative, applied and fine arts. It seduces and endures. It's also a symbol of wealth and oppression, I appreciate that duality and hope to further exploit it as a theme in my work.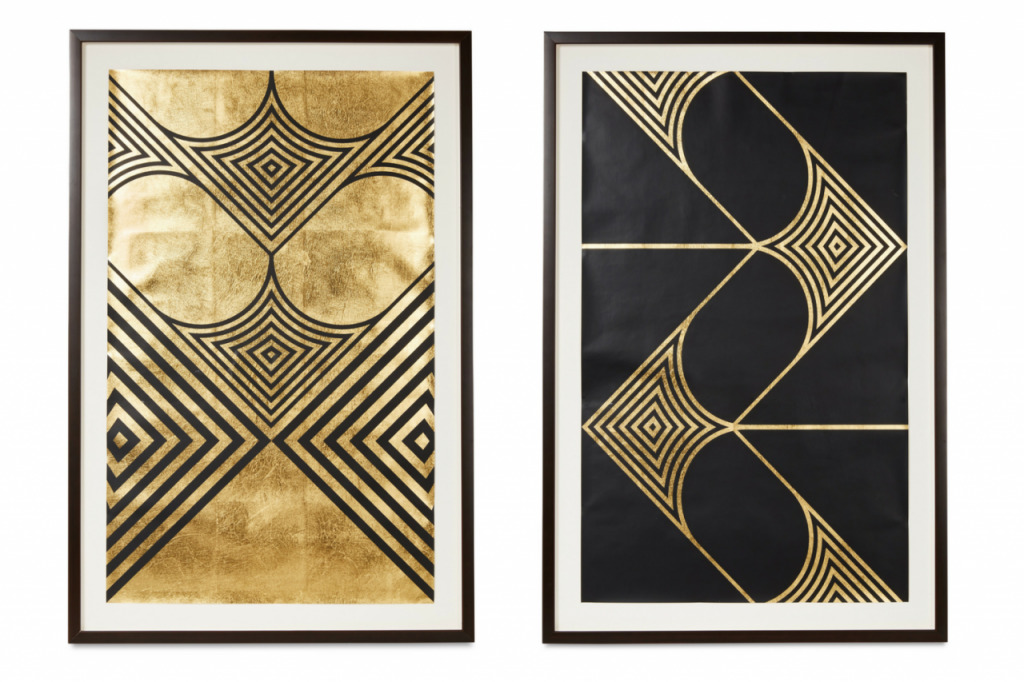 Delali: What emotions do you hope your work evokes in people?
Lisa: If the work evokes any emotion at all it's more than I could hope for. Not evoking any emotion or indifference would be disappointing.
Delali: I think your work has a real timeless beauty to it, what four words would you use to describe your pieces?
Lisa: That is quite a compliment, thank you! My four words are – rhythmic, dynamic, elemental and tactile.
Delali: Do you have a favourite collection?
Lisa: I don't think I have a favorite collection but the Crossing Arrows print comes to mind, it is one that I can get lost in. I like getting lost in art, it's something I've done since I was a child. My work and process continue to evolve and I feel that I've only tapped the surface of my imagination.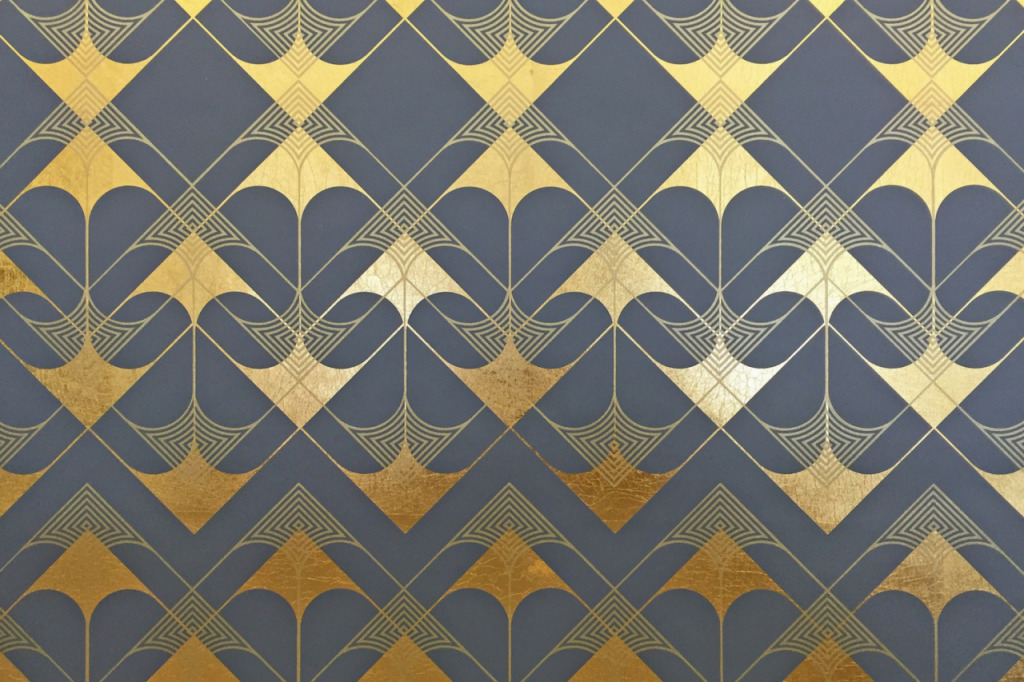 Delali: What are your plans for your brand?
Lisa: Using my art as the basis to create murals, art objects, textiles and am currently open to opportunities to collaborate with other artists, artisans and designers.
Delali: Which of the following do you prefer – detailed or abstract?
Lisa: Detailed abstraction!
Delali: Antique or brand new?
Lisa: I like them both, it's hard to chose just one.
Delali: Early bird or night owl?
Lisa: Night owl!
Delali: Winter or summer?
Lisa: Summer!
Delali: Main course or dessert?
Lisa: Appetizer!
Delali: What is your superpower?
Lisa: Insight. I harness it by being observant of my surroundings and I use it to nurture and bring beauty to my relationships to myself, family, friends and in my art.
Lisa says:
Design is… all around us
To see more of Lisa's work, visit her website lisahuntcreative.com and you can find her on Instagram and Pinterest @creativehunt.