Nine times out of ten when I hand someone my business card they say 'ooh this is a nice card, where did you get it from?' My answer is always the same – moo.com.
I use them, nearly everyone I know uses them and as far as companies go, they're a pretty groovy one. Their website is helpful, useful, easy to use and is beautifully designed too. I tend to recommend them a lot.
So imagine my surprise earlier this week as I strolled by the Box Park in Shoreditch and saw a moo.com shop! Opened earlier this year, and there till July, this cute little shop seems to be a 'let's see how it goes' exercise.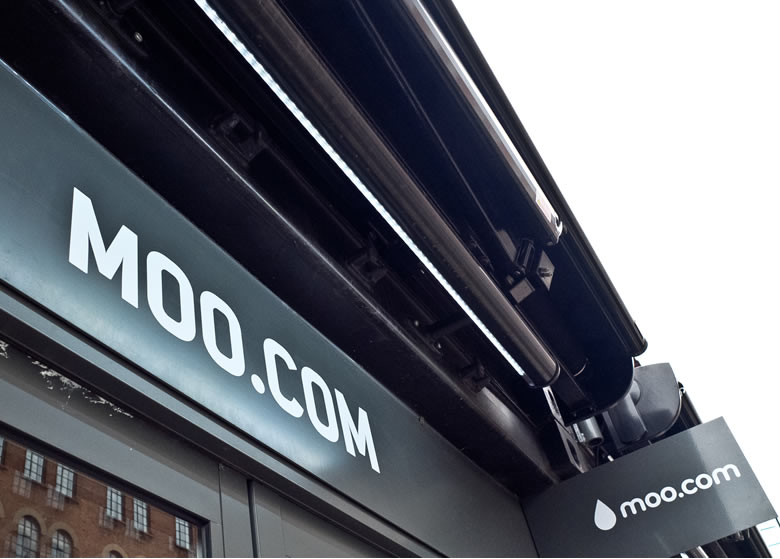 If you've spent much time on their website, the shop will look strangely familiar, that's because (as the very friendly member of staff put it), 'it's basically an analogue website' and she's very right.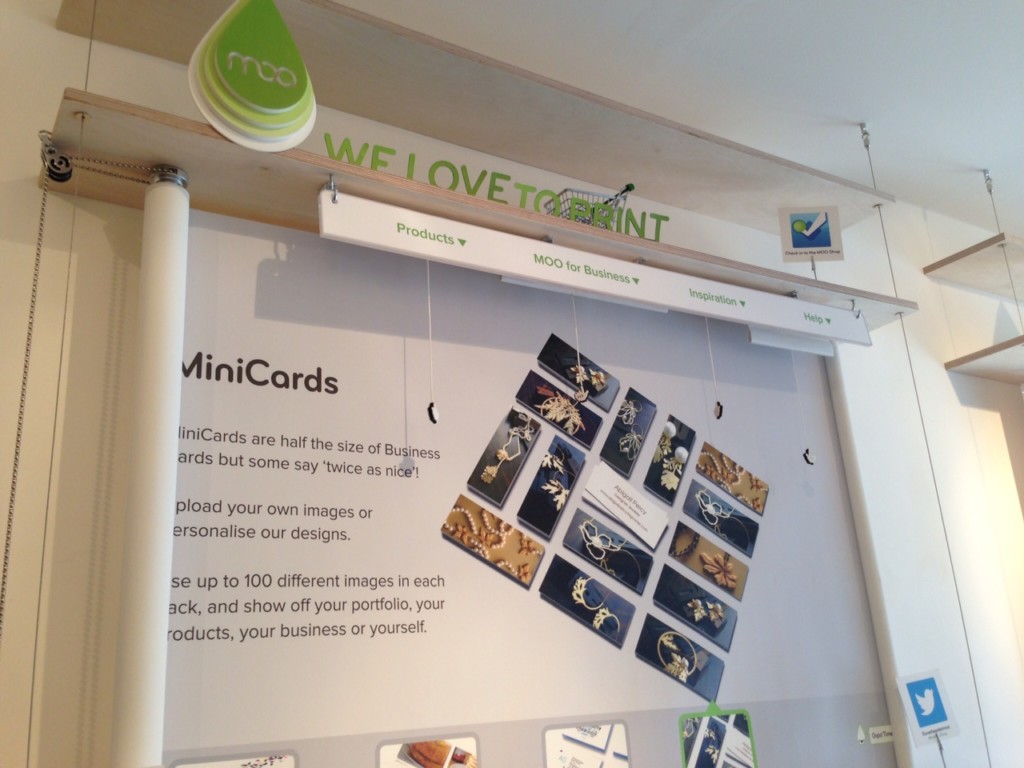 The pull down menus (mini roller blinds) around the shop are the same as the dropdown menus on their website, it's all very white and 'fresh' and there are rows and rows of cards, designs, patterns and products to excite you.
The compact space also doubles as a venue of sorts, as they also hold events there.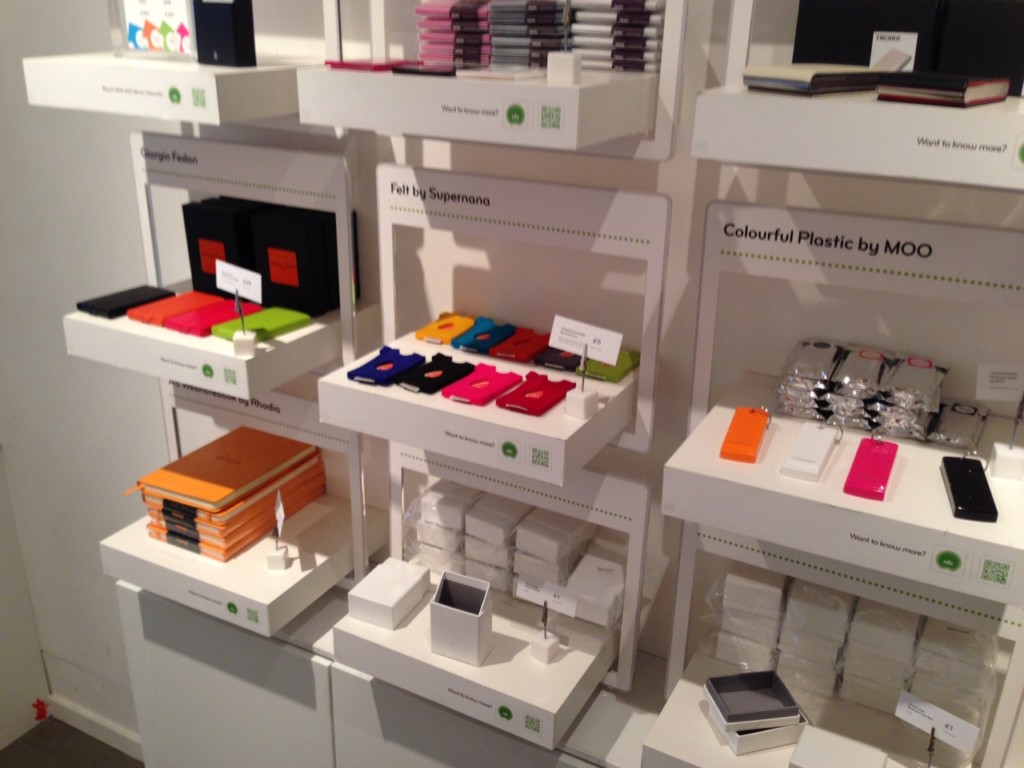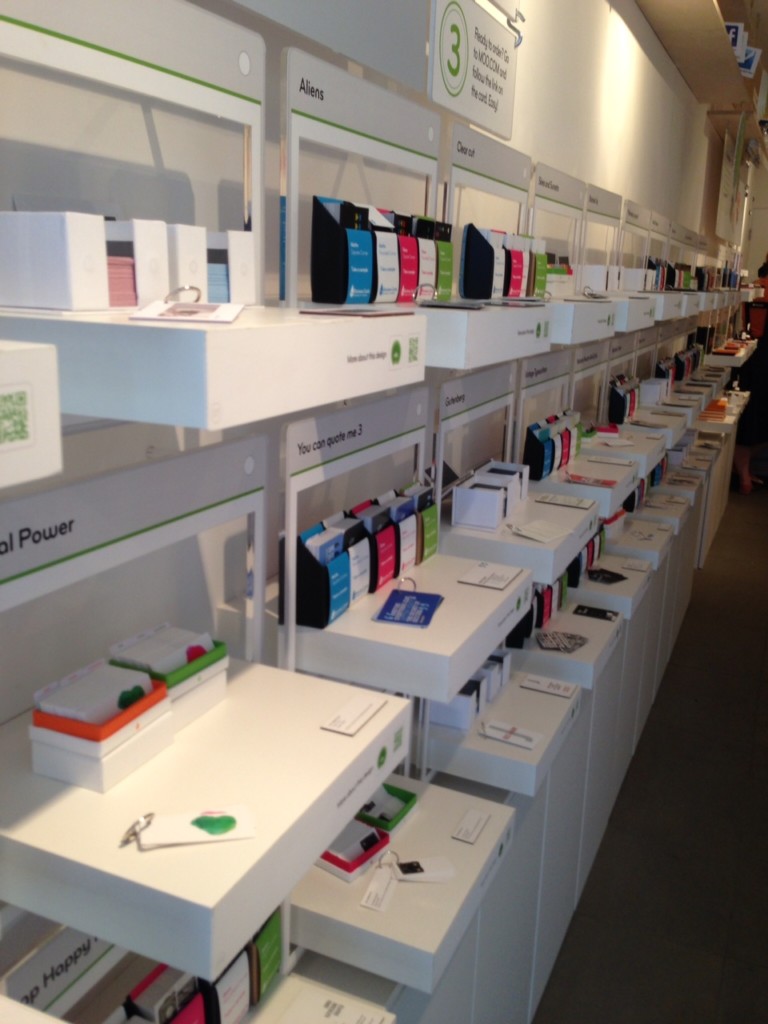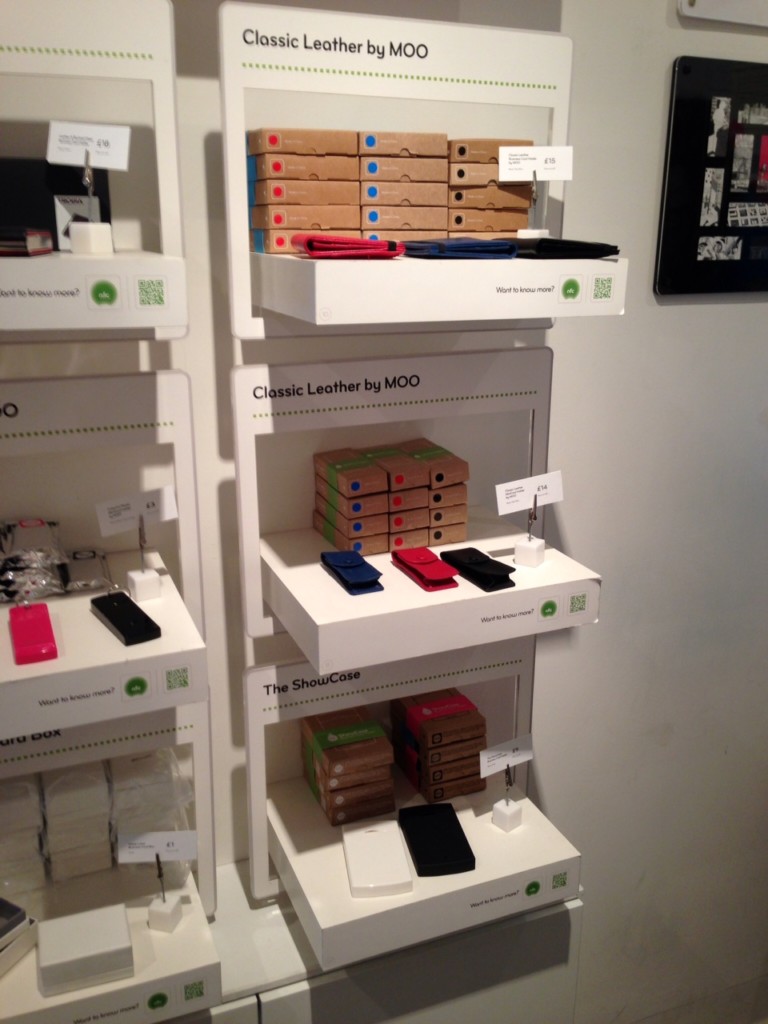 As you can probably tell I really like the little moo shop, and judging by the number of people who came and went during the time I was in there, I'm not the only one.
For me, it's a perfect example of a creative company who does really good things online which has translated pretty seamlessly into real life.
Get down there and have a look around while you still can.
First photo via Tech City News / all other photography by Delali Foli
you can subscribe to this 'ere blog on bloglovin
see what's rocking my world on instagram @dbd10
connect on twitter @decorbydelali
peep my pins on pinterest
find me on facebook