You know when you're inexplicably drawn to products, without knowing who or where they're from? No, just me?
Anyway that's how I feel about Parris Wakefield, the UK 'design duo' that is Sarah Parris and Howard Wakefield.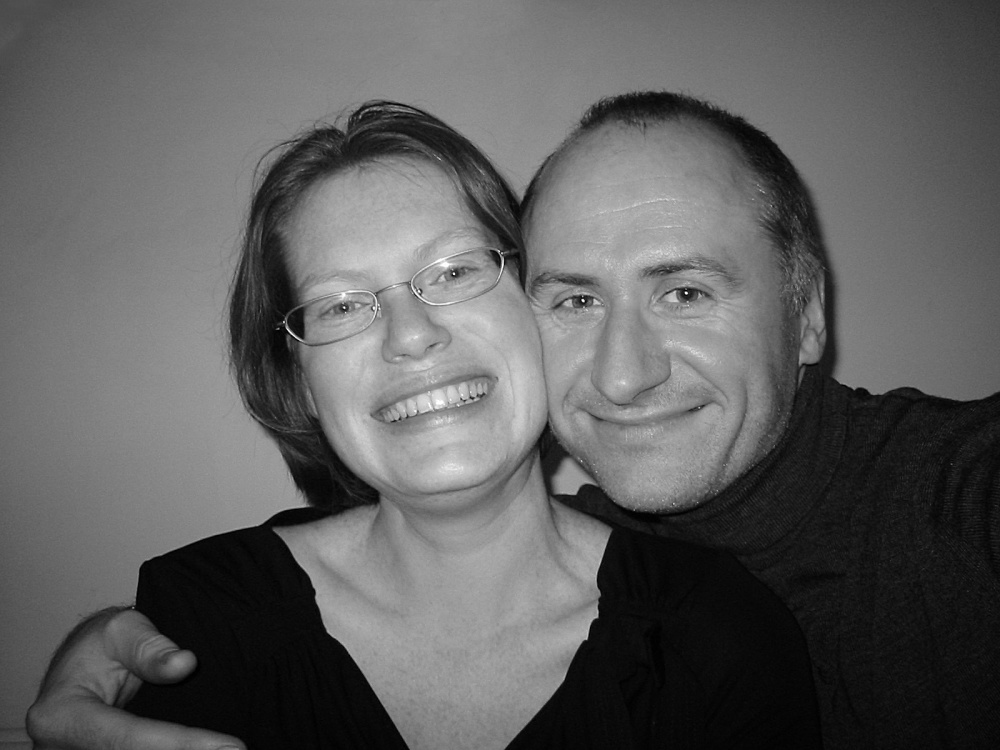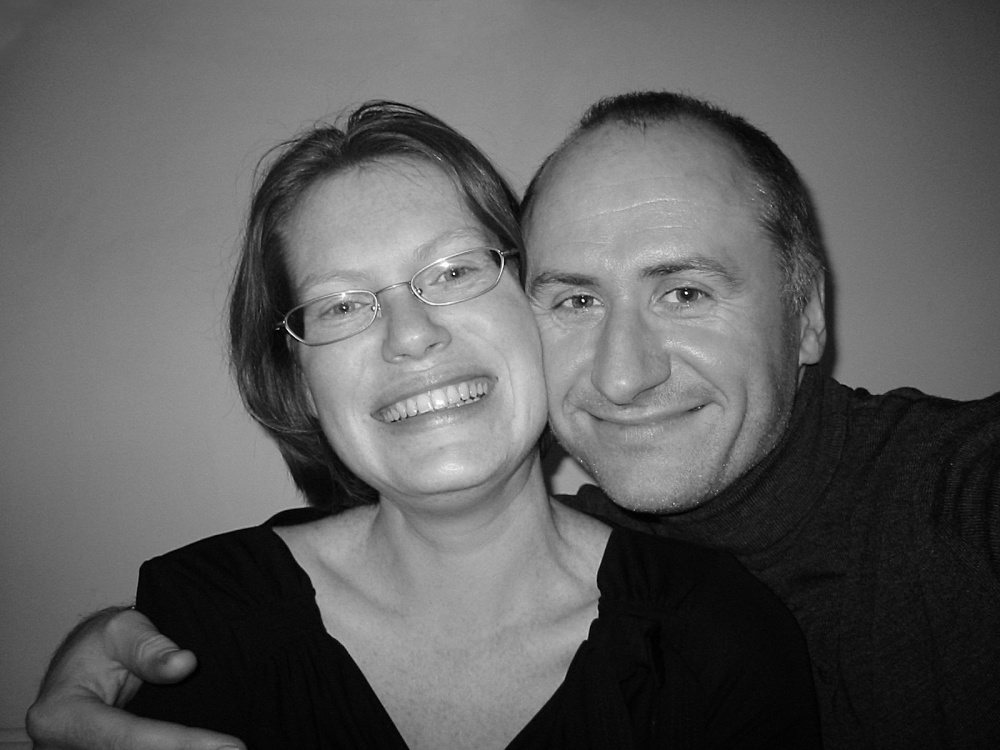 You only have to take a quick look at their collections to see that Parris Wakefield specialise in colourful, painterly, graphic patterns – and as they quite rightly describe it "Parris Wakefield Additions collection is an explosion of vibrant colour".
Masters in digital design, their signature style is digitally layering, mixing and merging colours to create real standout pieces and everything is made right here in Britain.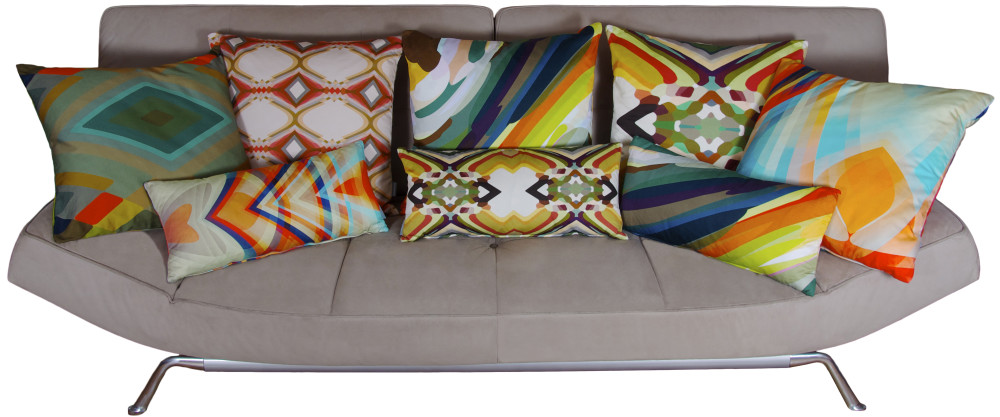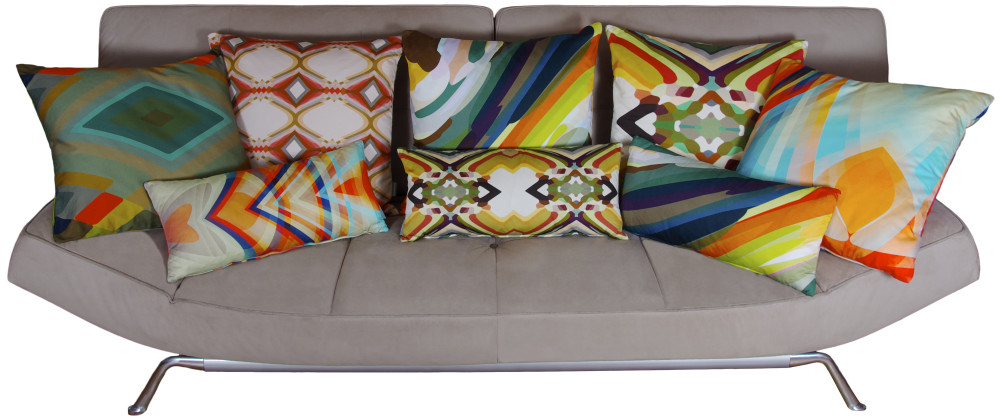 I can't even remember when I first came across their fabrics (I'm talking years), but at that time I had no idea who was creating these fabulously, eye catching textiles. Fast forward in time, I finally got round to tracing their origins and realised that of all these pieces I kept swooning over, were made by them! Love it when that happens…
As is my way, once I'd found out who they were, it was only right I find out some more – so,
Meet Sarah…
DELALI: How did you and your design partner come to work together and what led to you setting up your studio?
SARAH: Howard and I met in 2000 and married in 2004. We first worked together at Peter Saville's Studio, Howard was the senior graphic designer and I worked as studio/projects manager. We left London and set up on our own still working on graphic design projects and took the plunge in 2012 to launch the interiors collection. This is our own creative outlet, no client brief just the chance to create designs we like. Plus there is something very special and different seeing people interact with the fabric and seeing the enjoyment people get from it that you just don't get from the graphic design side of work.
DELALI: I was drawn to your pieces because colour is such a strong theme in your work – why is it so important to you?
SARAH: Colour expresses so much; feelings, personality. Like smells it can take you back to a moment, you remember the colour you chose for your room as a child or your Grandma's curtains. Colour has the ability to make people smile. For us that is the best reaction we can get, I love it when people see our designs and smile, that ability makes colour important.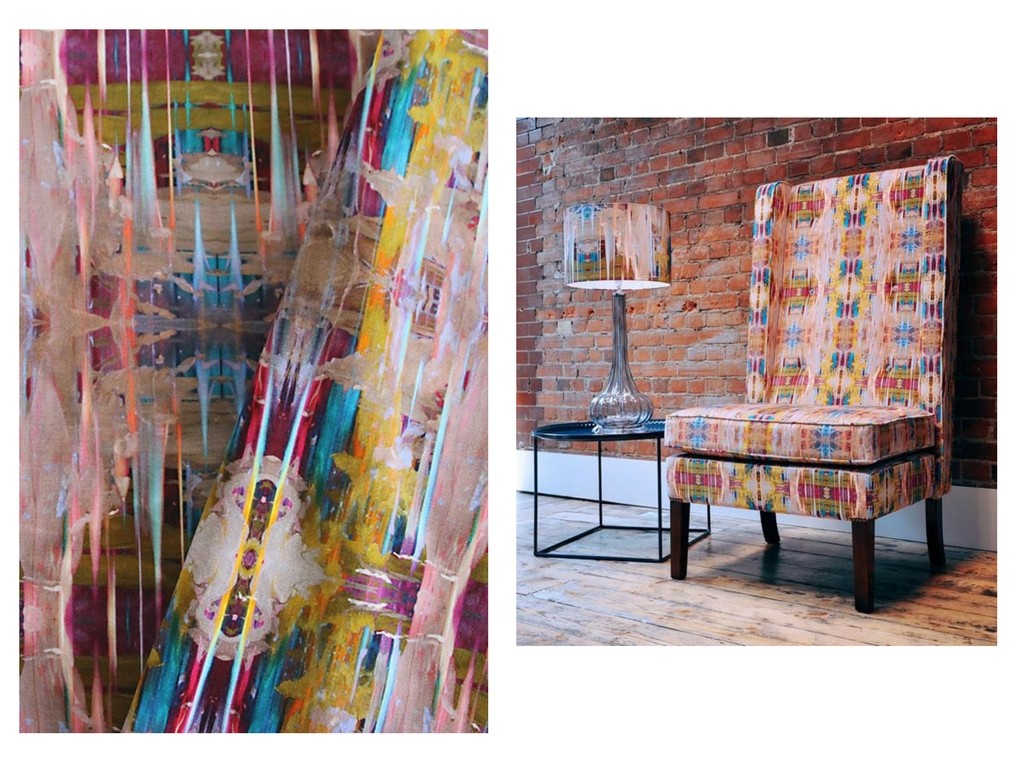 DELALI: What inspires you, and how do you translate those inspirations into your work?
SARAH: So much inspires us, it can come from anywhere or anything. The garden, our children, places we visit. Many times we are influenced by artists we admire: Gerhard Richter, Jim Lambie, Katarina Grosse, Dan Flavin to name a few. These inspirations mainly influence our colour palettes. How we work with them is influenced by music and digital technology. We use the idea of re-mixing, layering and interacting, like one track onto of another to create our designs.
DELALI: What's your favourite part of the creation and design process?
SARAH: Each stage is exciting – from starting to select the colours, mixing the colours to start the pattern, working that into a repeat – are all challenging and exciting. But probably my favourite part is receiving the first fabric sample, this is the moment the design really comes to life. Working with it digitally you can only imagine, and you believe it will work. But the moment of truth is when you can touch the product, hold it and drape it over a chair. Then you know, it is then the design comes to life.
DELALI: You recently collaborated with Camira fabrics – who else is on your 'work together' wishlist and why?
SARAH: Collaborations are wonderful opportunities, they really widen the possibilities of what can be achieved. Without collaborating with Camira we never would have achieved digitally printing our designs onto wool as this is such a technologically specialist fabric. The fantasy work together list would include the likes of British design icon Paul Smith, who's so brilliant and knowledgeable you would be mad not to want the opportunity to work and learn from him. There would also be brands such as Kartell for their sense of fun and use of colour. It would also be really exciting to work with new designers, you never know where it could lead.
Also collaboration can happen on many levels, in September for Decorex 2016 we are part of a collaborative collection of new fabrics and chairs from Galapagos, featuring British fabric designers Korla, Claire Gaudion and us. All the fabric brands create bold, innovative fabrics with fabulous use of colour and pattern that are British designed, developed and made.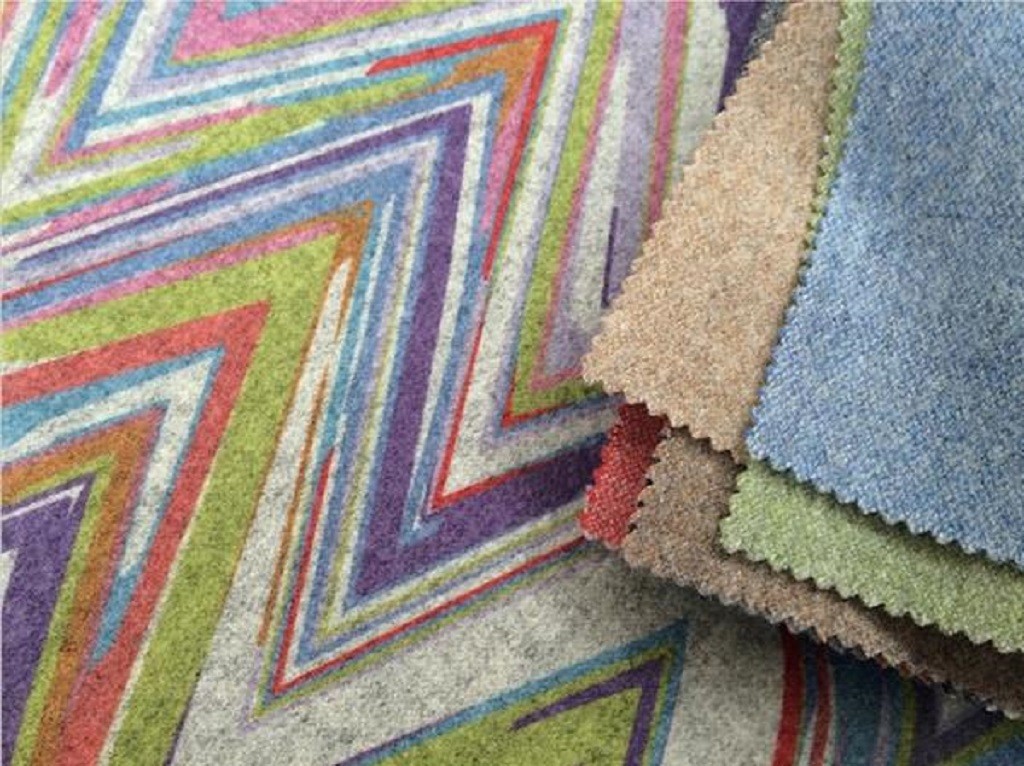 DELALI: I have a love/hate relationship with 'trends' in design – what's your opinion on them?
SARAH: Trends are a tricky thing, we understand why the industry uses them. However personally when designing I ignore them. For our collections it is really important for us to stand out, we want our designs to look like nothing else you have seen. When you specifically try to design to a trend the danger is you look like everything else out there, you lose your edge and individuality. You have to trust your gut when launching a new design, we hope it will lead not follow. If I like it, Howard likes it and our children like it then for us its a winner.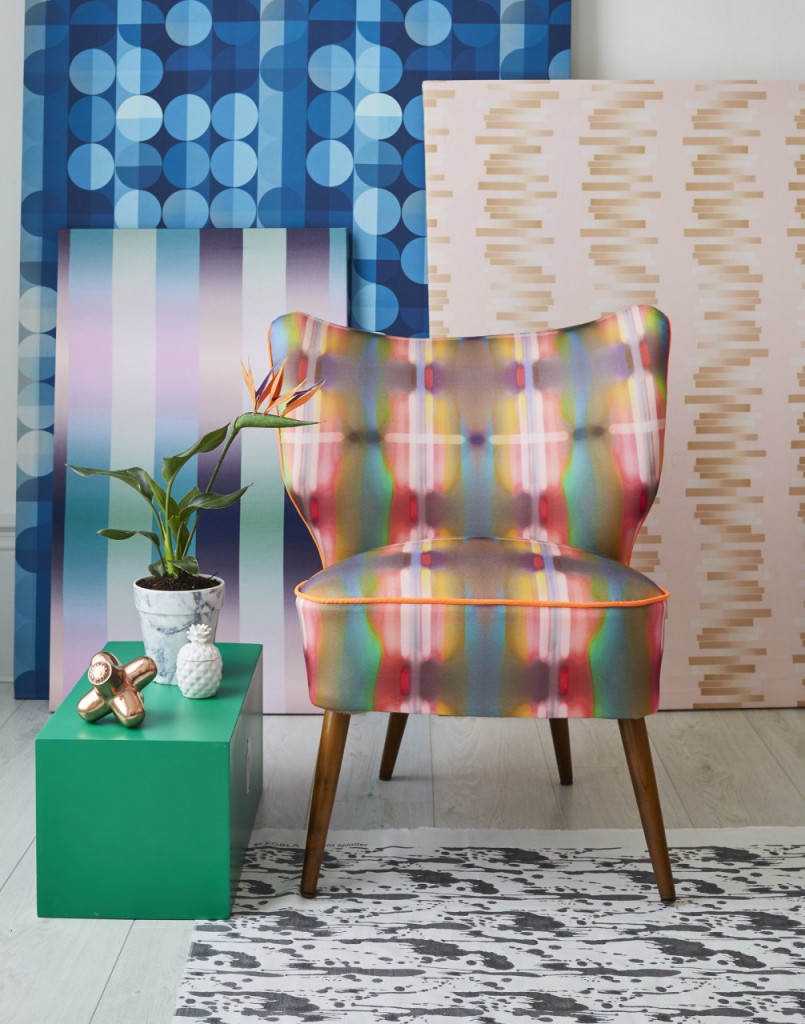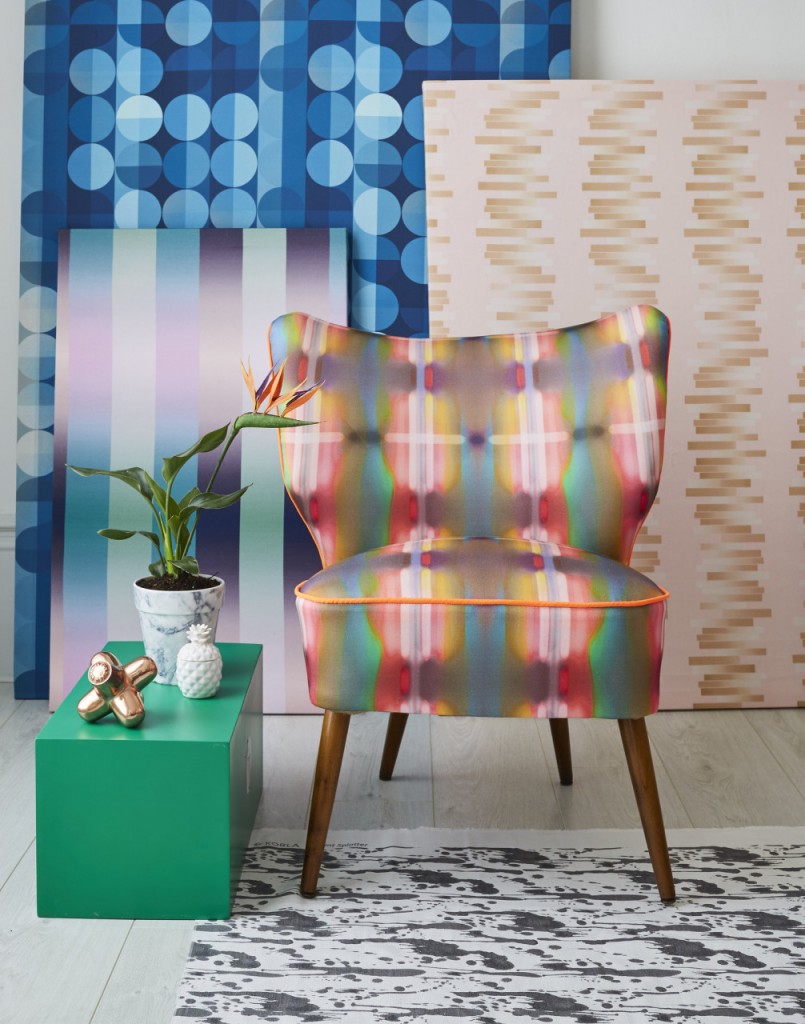 DELALI: How would you describe your personal style?
SARAH: It's relaxed and welcoming. You have to be comfortable in your own home and I want others to feel comfortable in our home. I like elements of surprise and of course fun. You should never take your personal style too seriously, there are many other aspects of life to be serious about, style should be fun.
DELALI: What is your superpower?
SARAH: Making good food and wine disappear!
DELALI: If you weren't a designer what would you be doing?
SARAH: I'd be a chef.
Sarah says – "Design is…endless possibilities".
Don't forget!
If you're heading to Decorex this year (18-21 September) – Design Studio will launching there. Head over to Stand E52A to see the goodies up close!
— photography courtesy of Parris Wakefield and Galapagos —