Even when I travel, I'm colour hunting.
If you like to feast your eyes while you fill your stomach, Patchwork restaurant Ibiza is definitely the one!
But let me set the scene for you before I get carried away.
So at the moment my life falls into two distinct categories, 1 – same old same (85% of the time), 2 – ridiculously hectic. The last bank holiday in August fell into the latter category.
As usual, my bank holiday Monday was spent jumping around in a costume on the streets of Notting Hill (my annual dose of ridiculous fun). But instead of my standard Tuesday of do-nothingness, The Mr and I headed to Gatwick on 60 minutes sleep to catch the first flight out to Ibiza to attend a friend's wedding that same afternoon! Yes, madness and not something I'm likely to repeat in a hurry – but it was totally worth it.
Onto Wednesday. After a coma-like sleep we were ready for the world again and headed to dinner at the insanely beautiful Patchwork restaurant.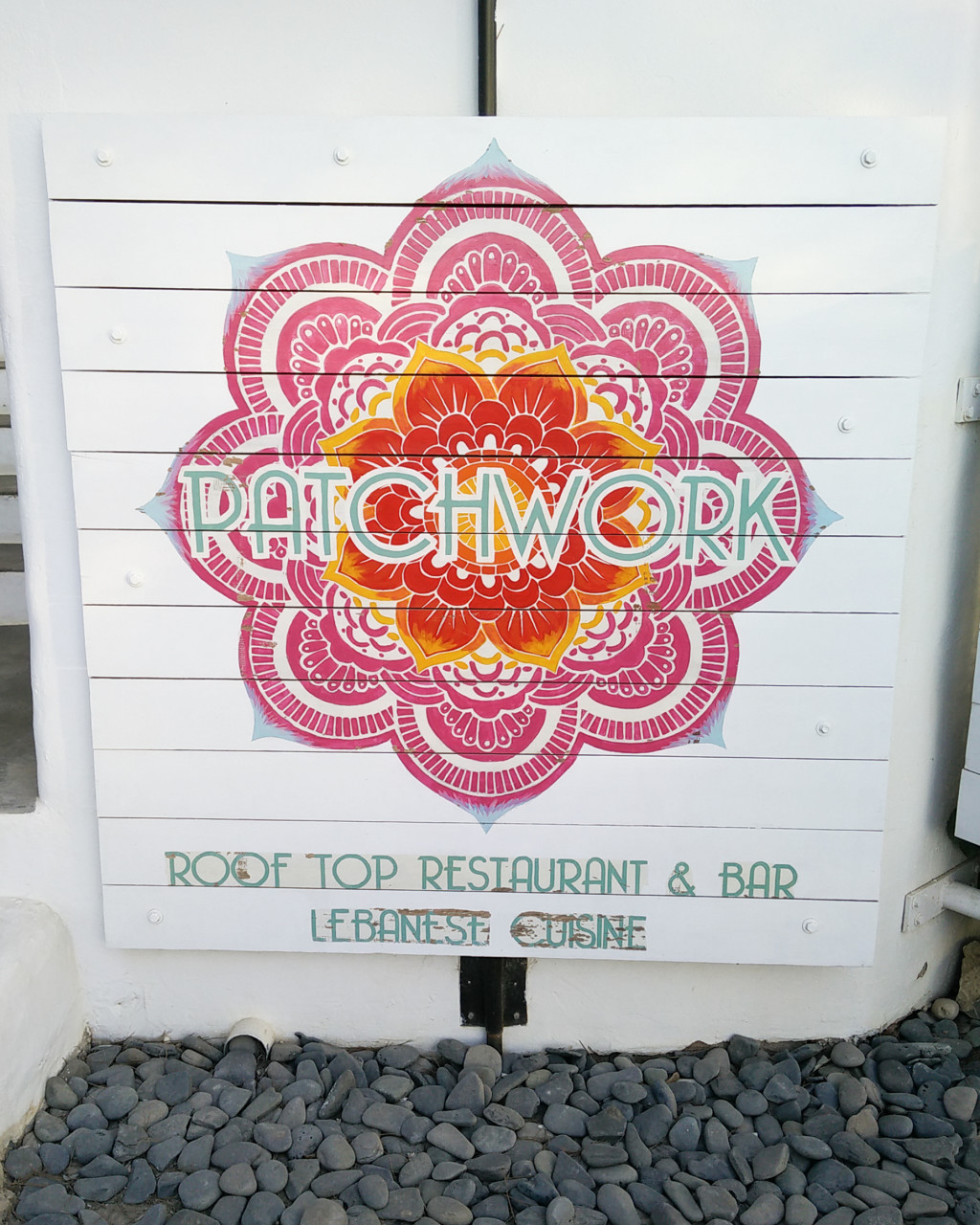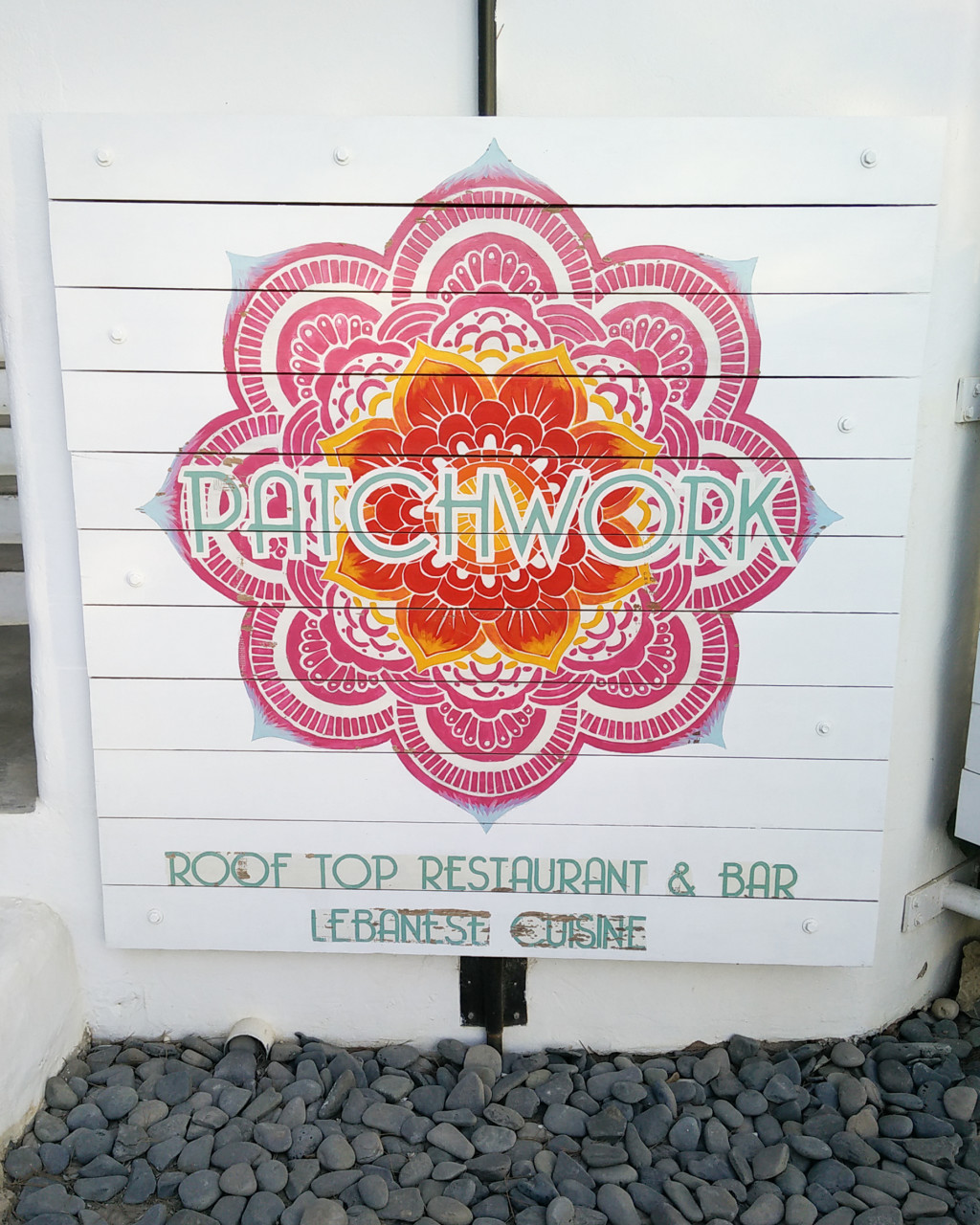 Patchwork is a rooftop restaurant and bar that overlooks the sea and 'Dalt Vila' (upper town).
I've eaten in many restaurants over the years, but this is firmly one of my top five and definitely one of the most memorable.
Just look at the colourful splendour!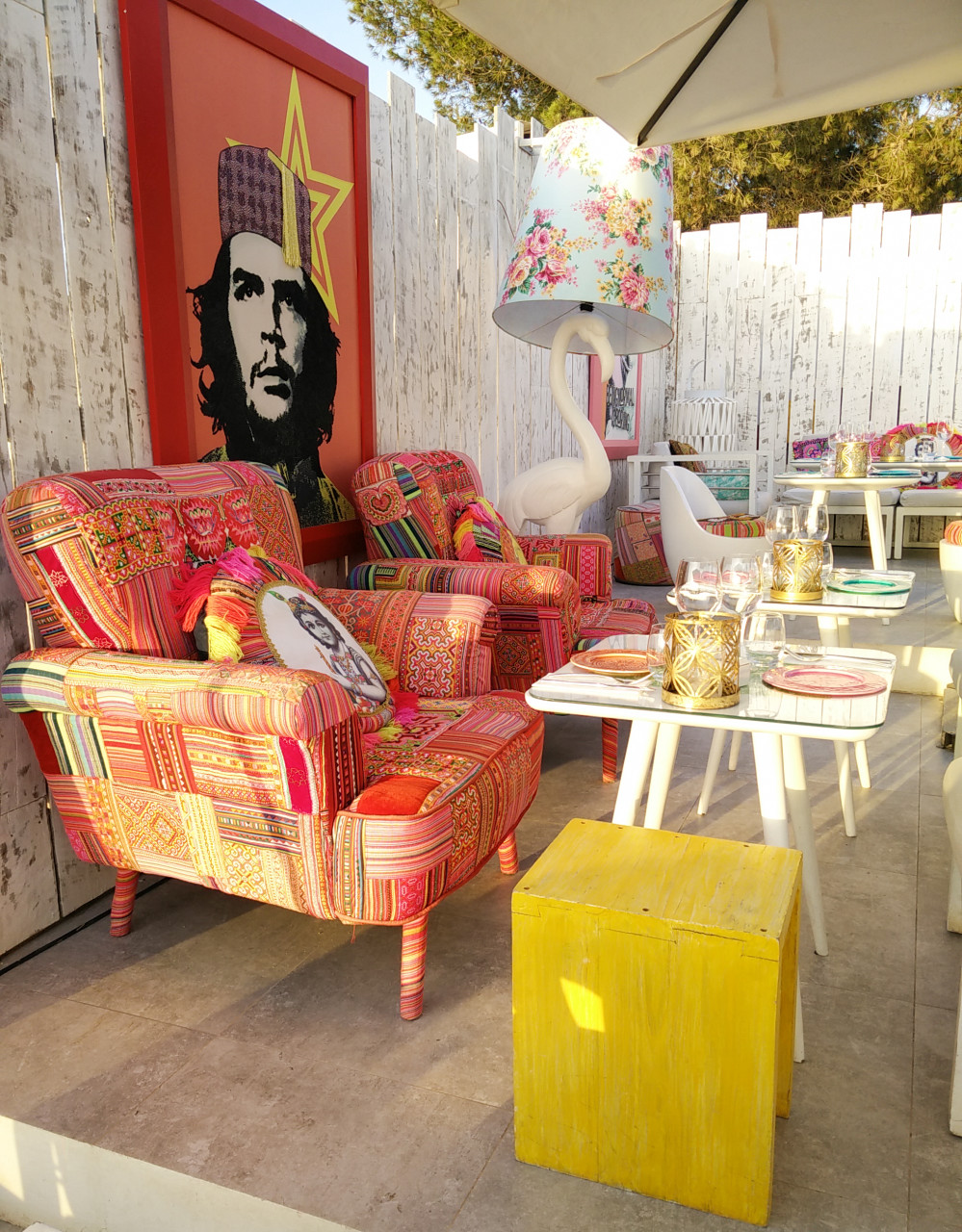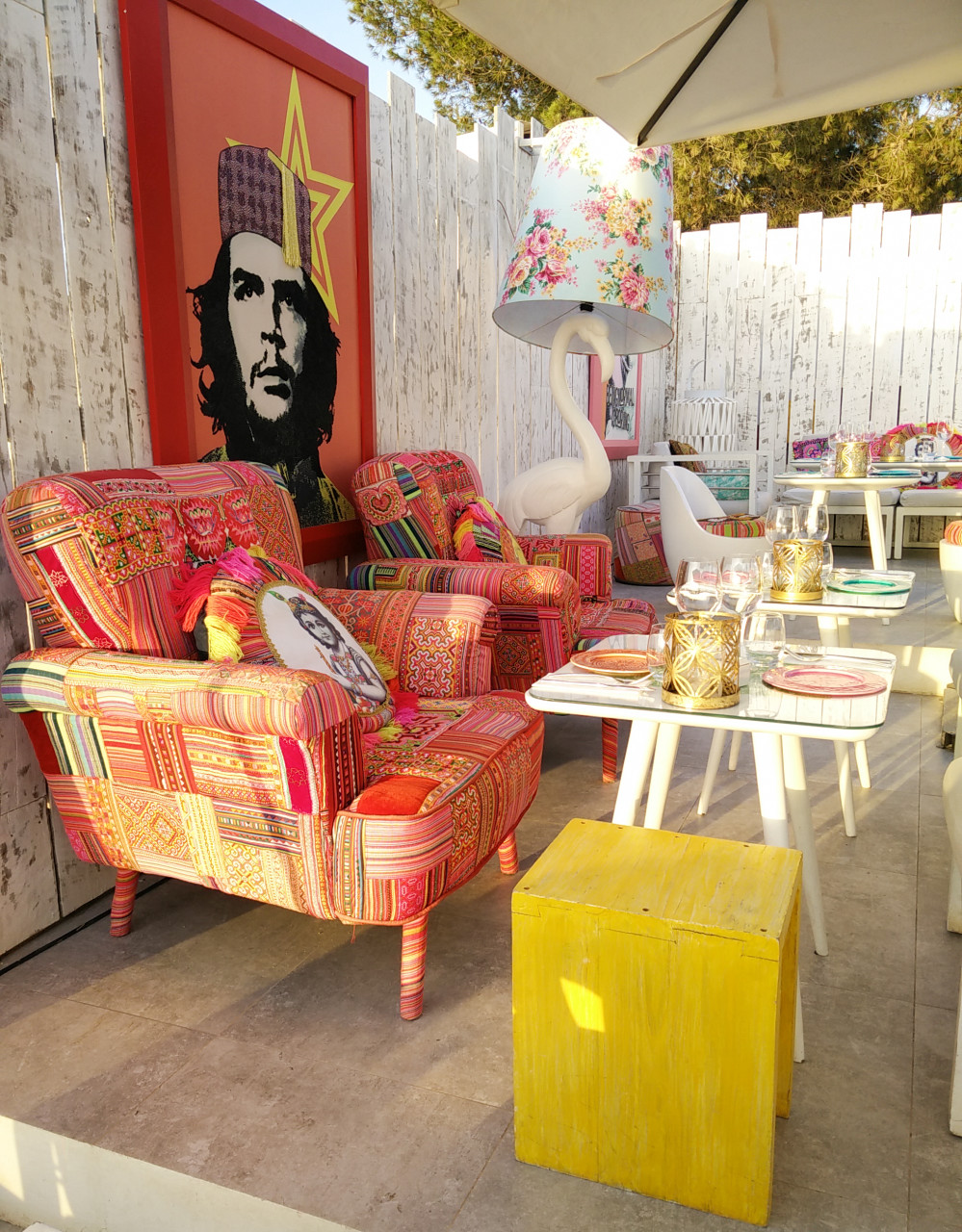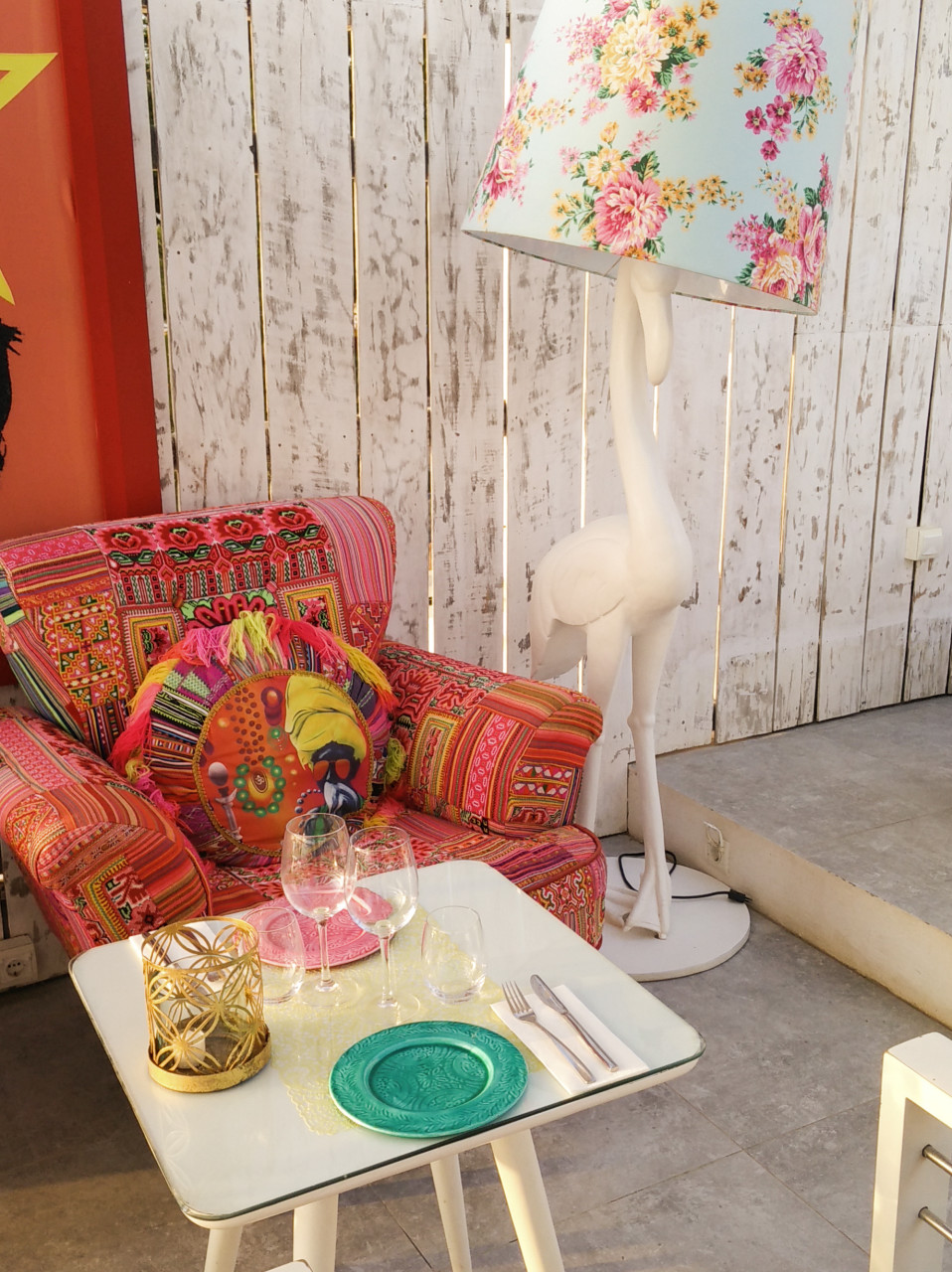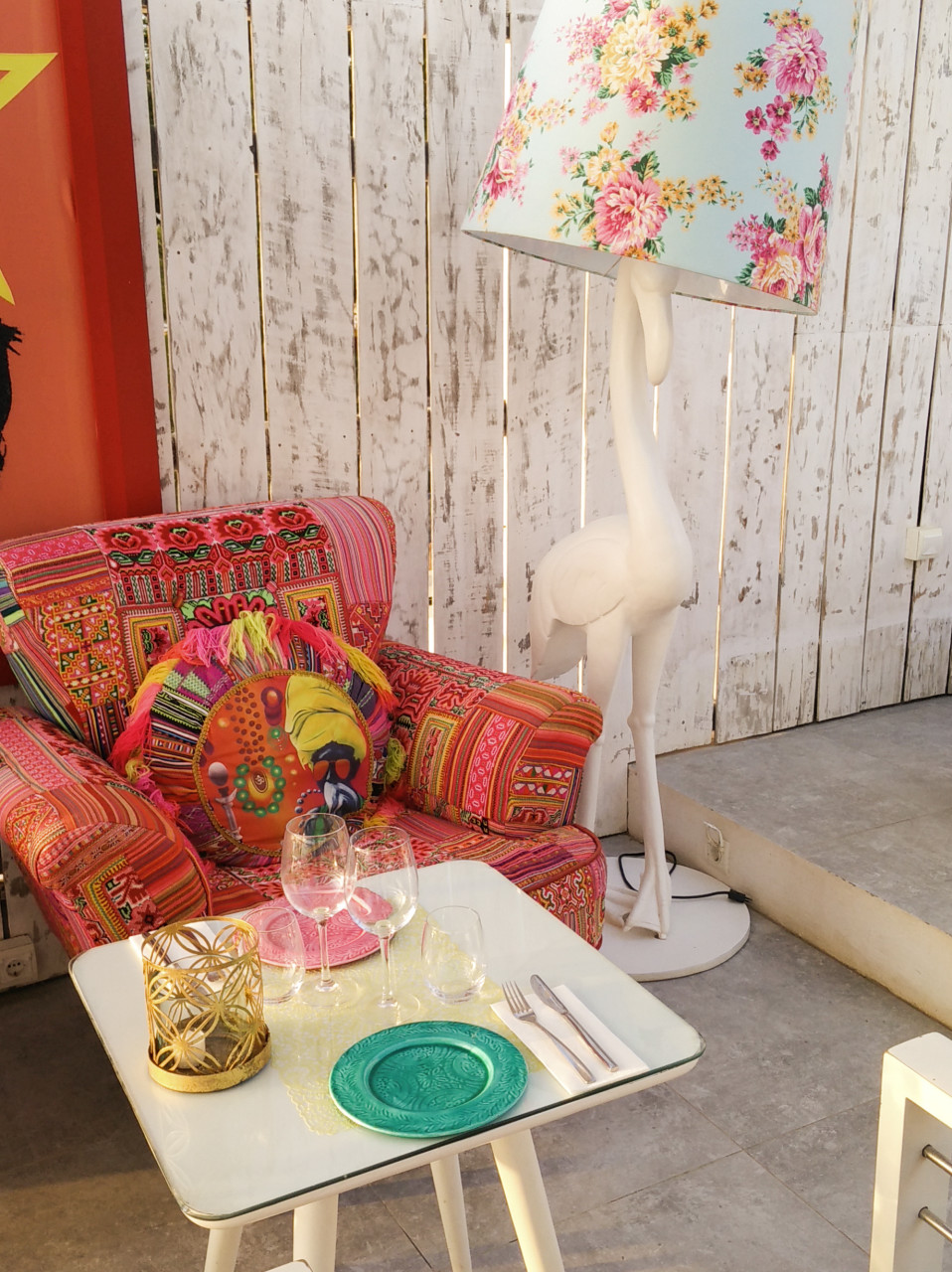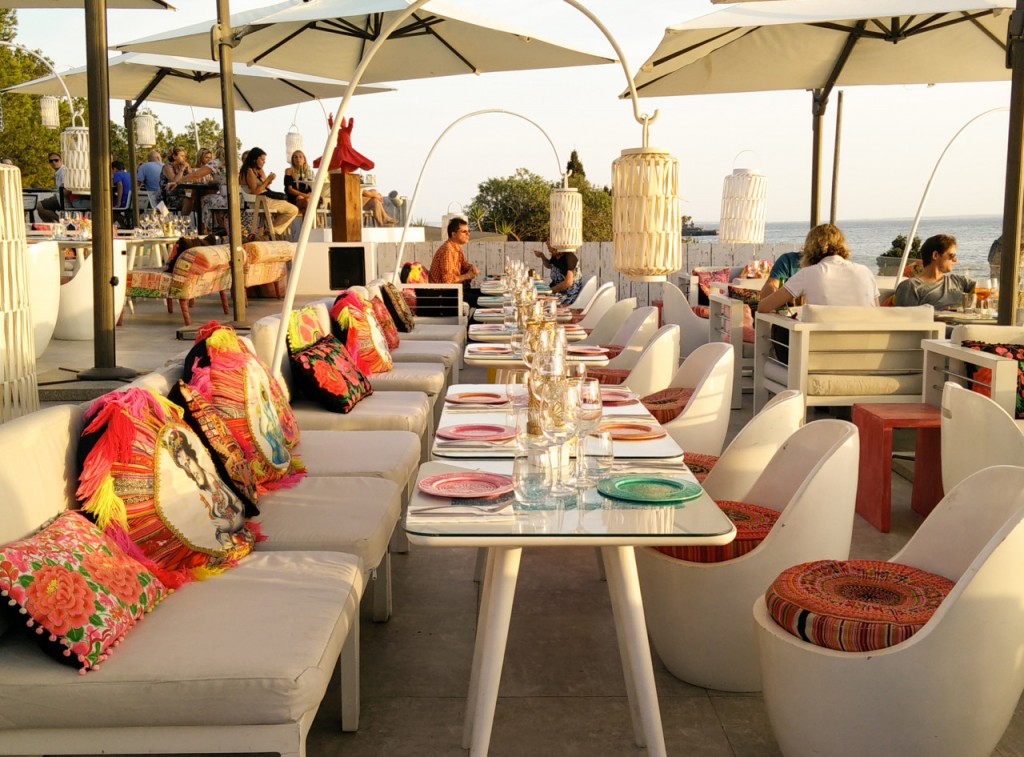 Fortunately we booked fairly early in the evening, so I got to wander around a little just before it got too busy.
Laid back doesn't even describe the vibe.
When I say you could easily spend the whole day and night here, I'm serious. They have the balance of atmosphere, location, service and menu exactly right.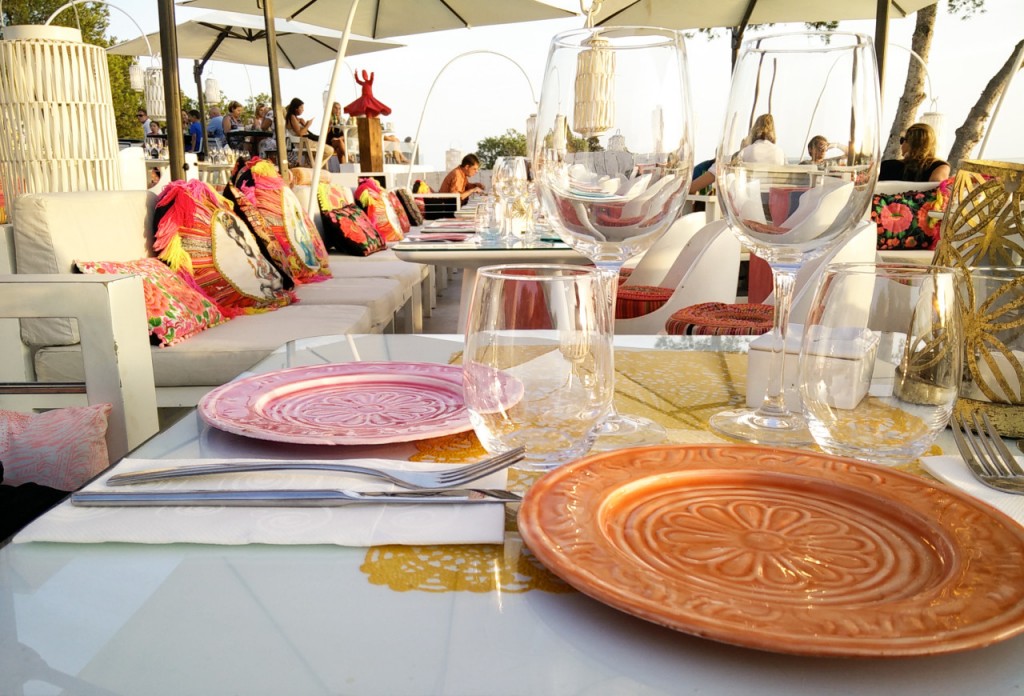 You know I'm all about colour so I was in my element. I freakin' LOVE this place.
They've thrown every possible colour together and design purists will probably tell you it's wrong, but come'on – look at it. It's bloody perfect. The eastern/Asian/hippy theme, isn't 'my style' strictly speaking, but the mix of textures, colours and elements are right up my street. It's bold, strong, maximalist and I'm fully here for it.
It's all about the details…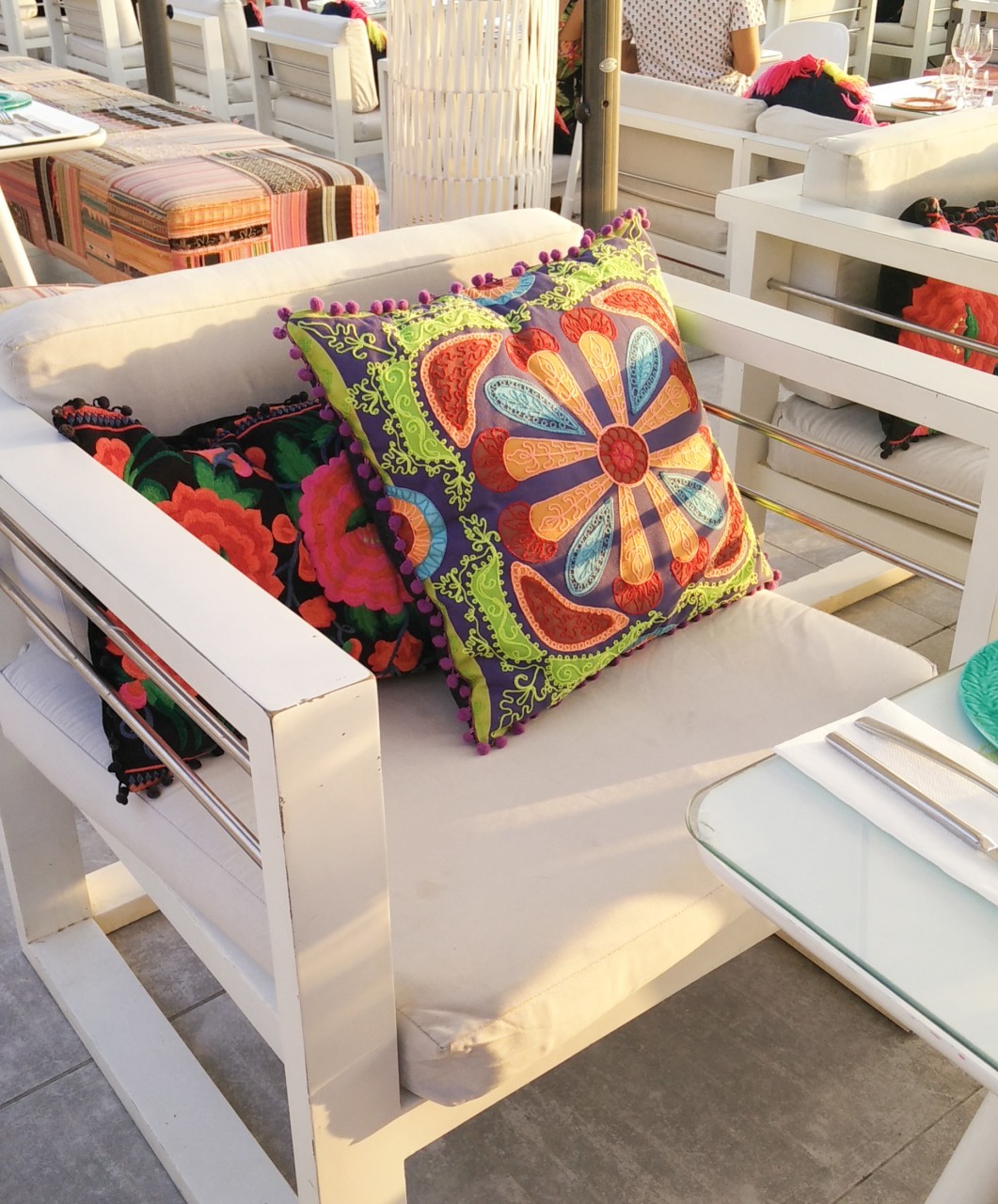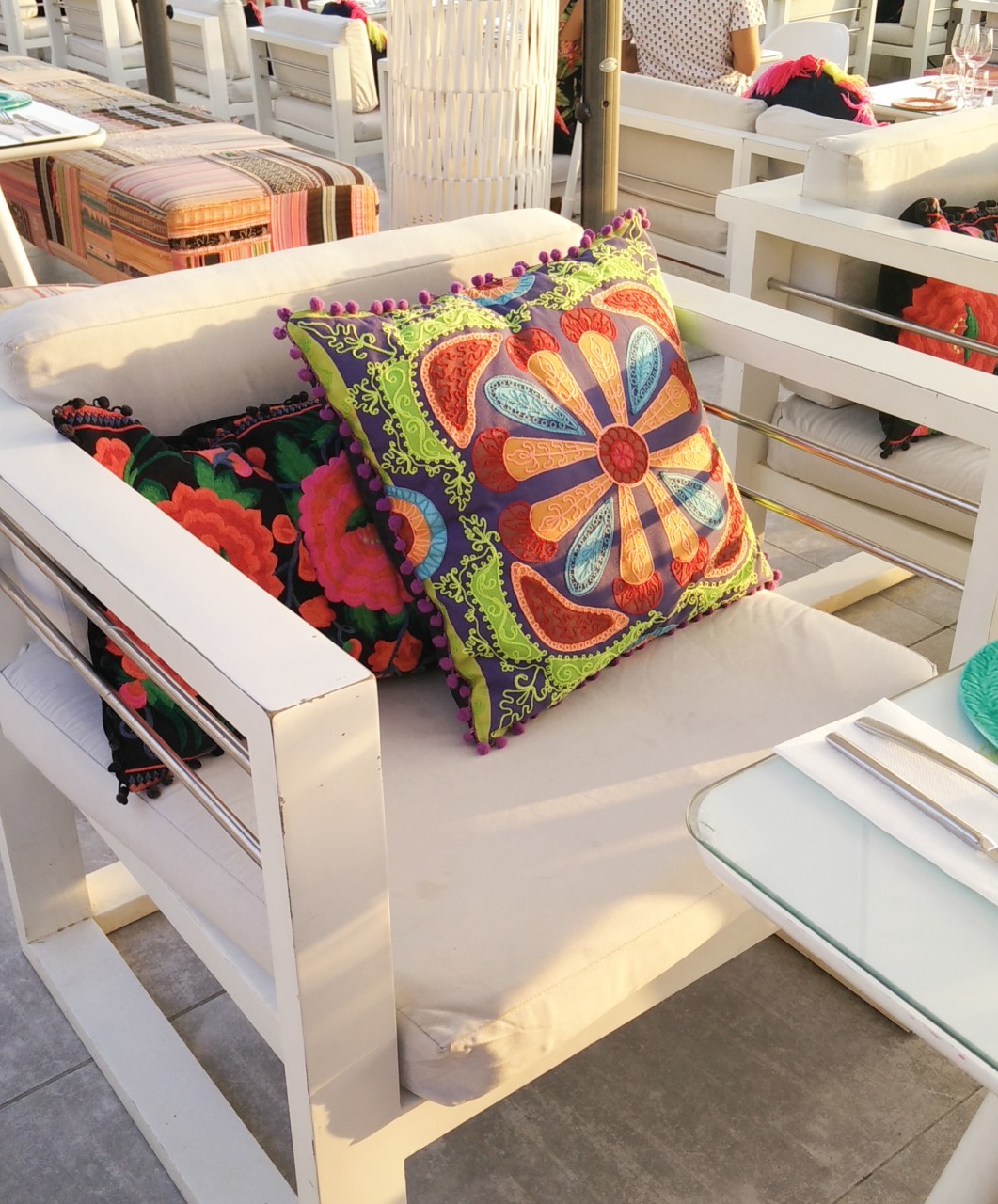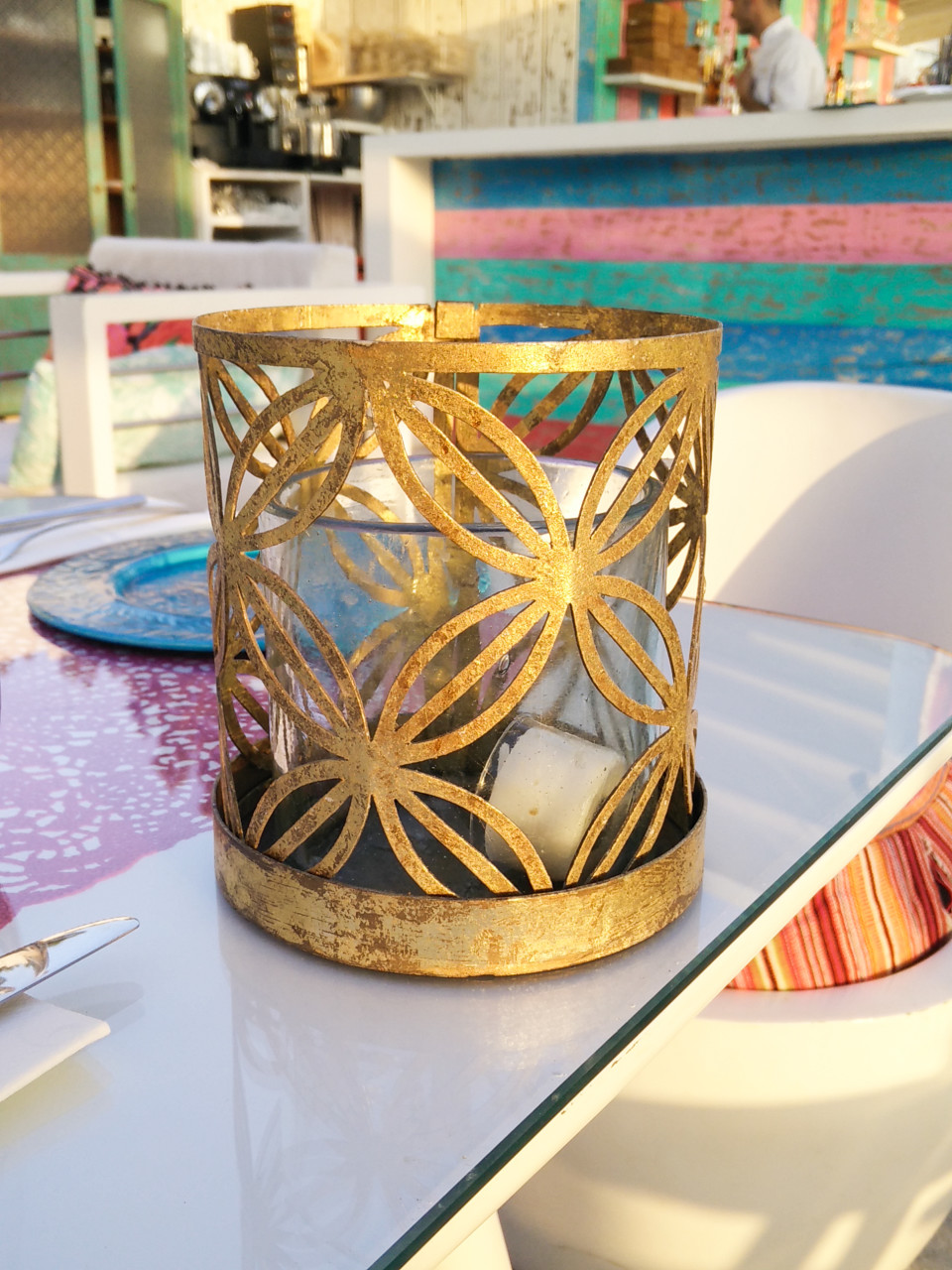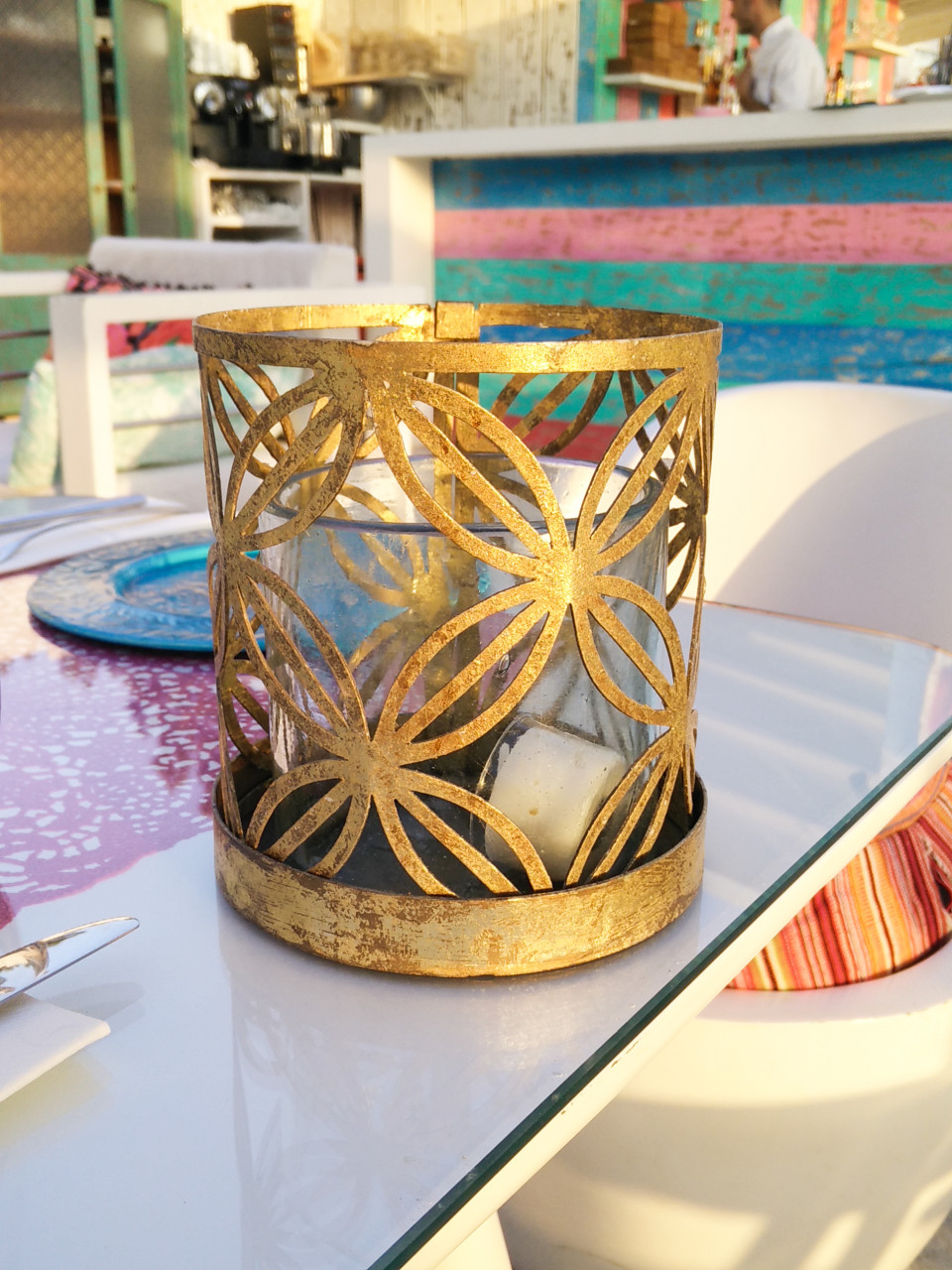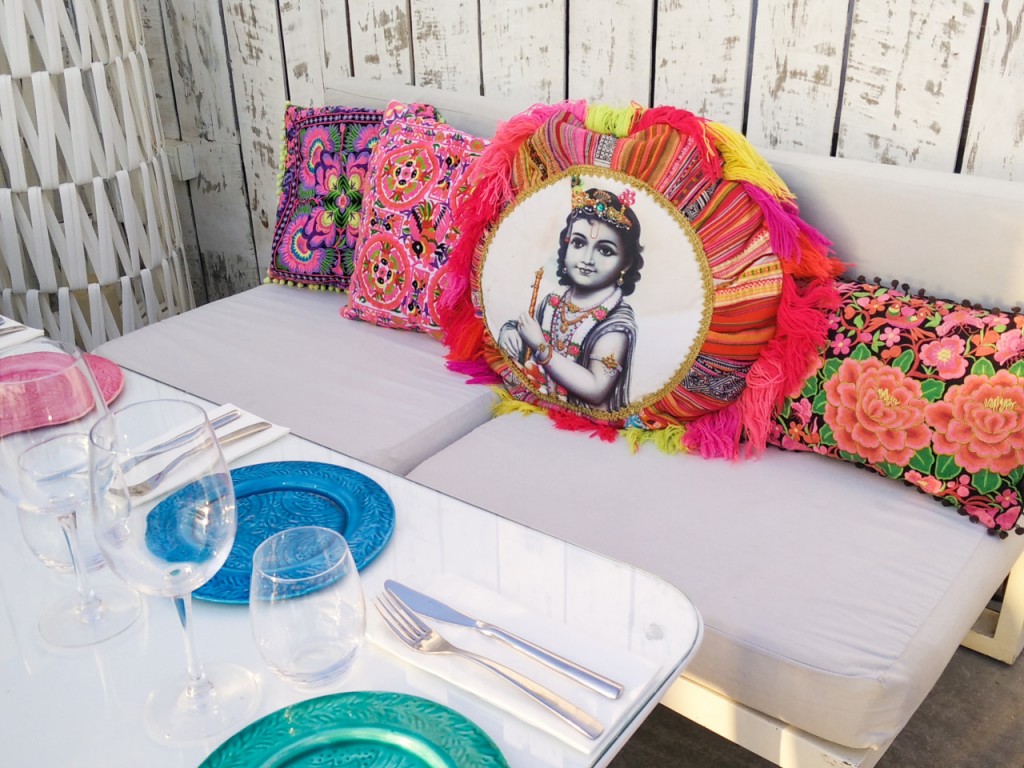 As the sun went down,
We got even more comfortable and the drinks kept coming..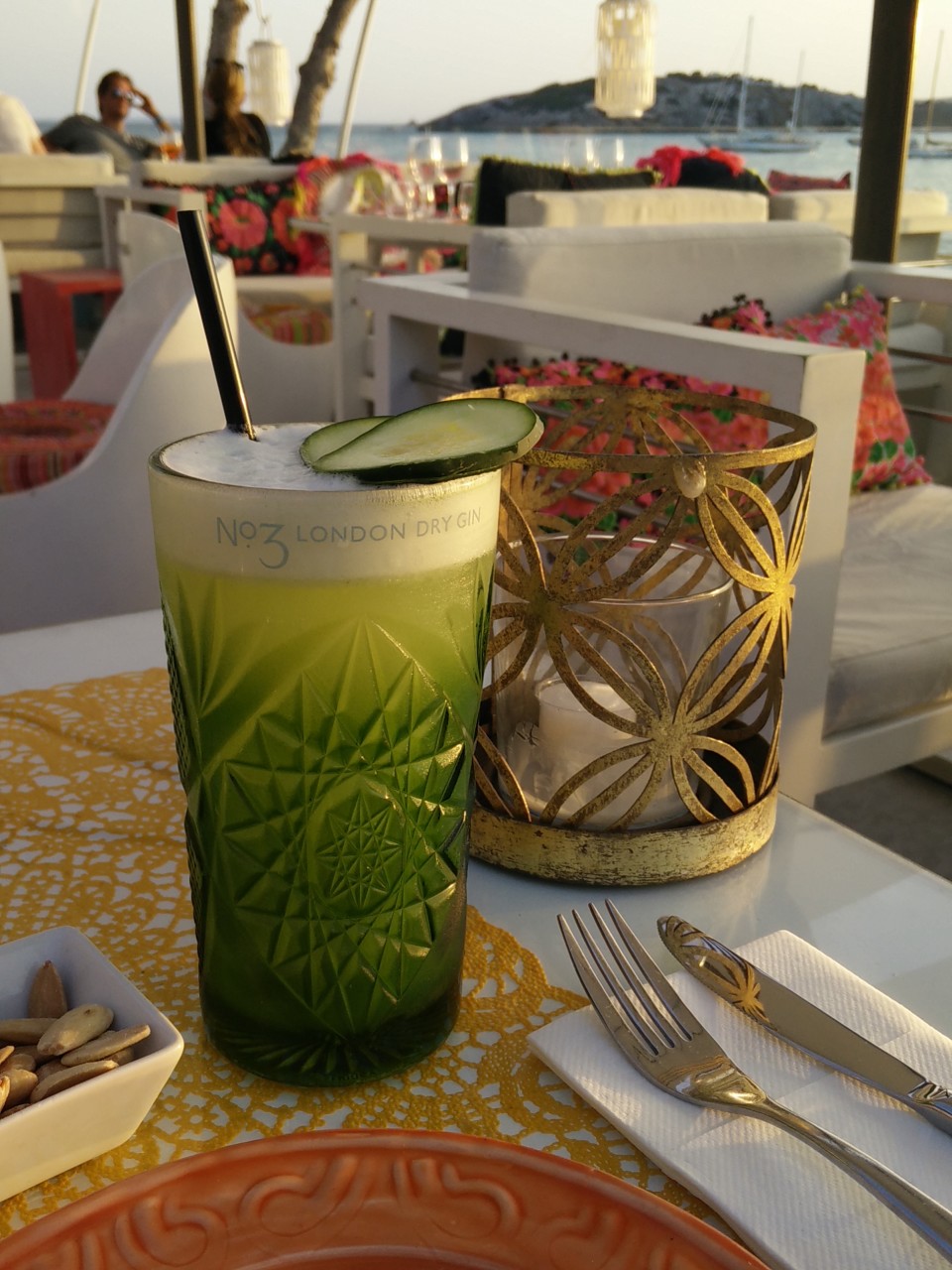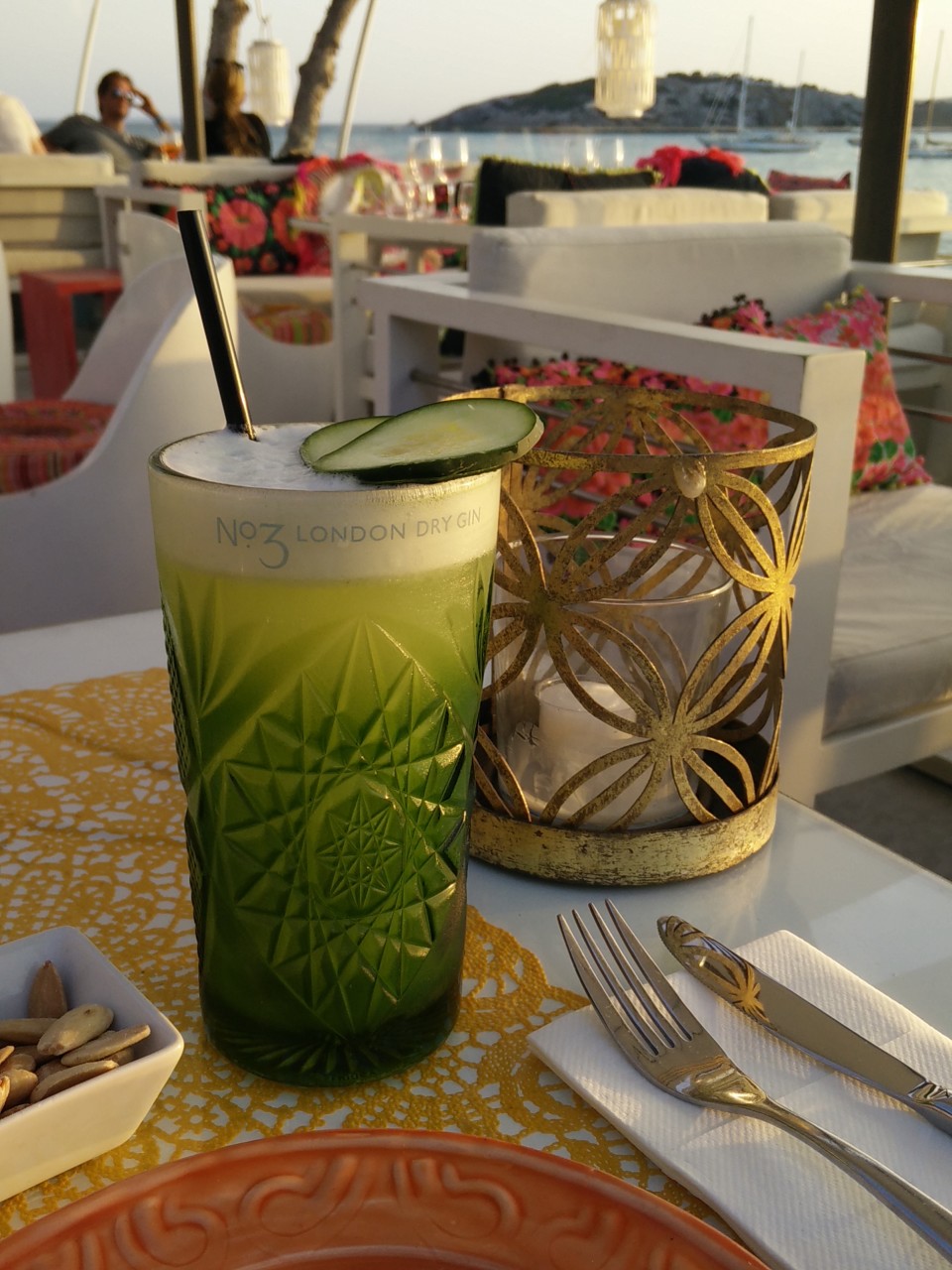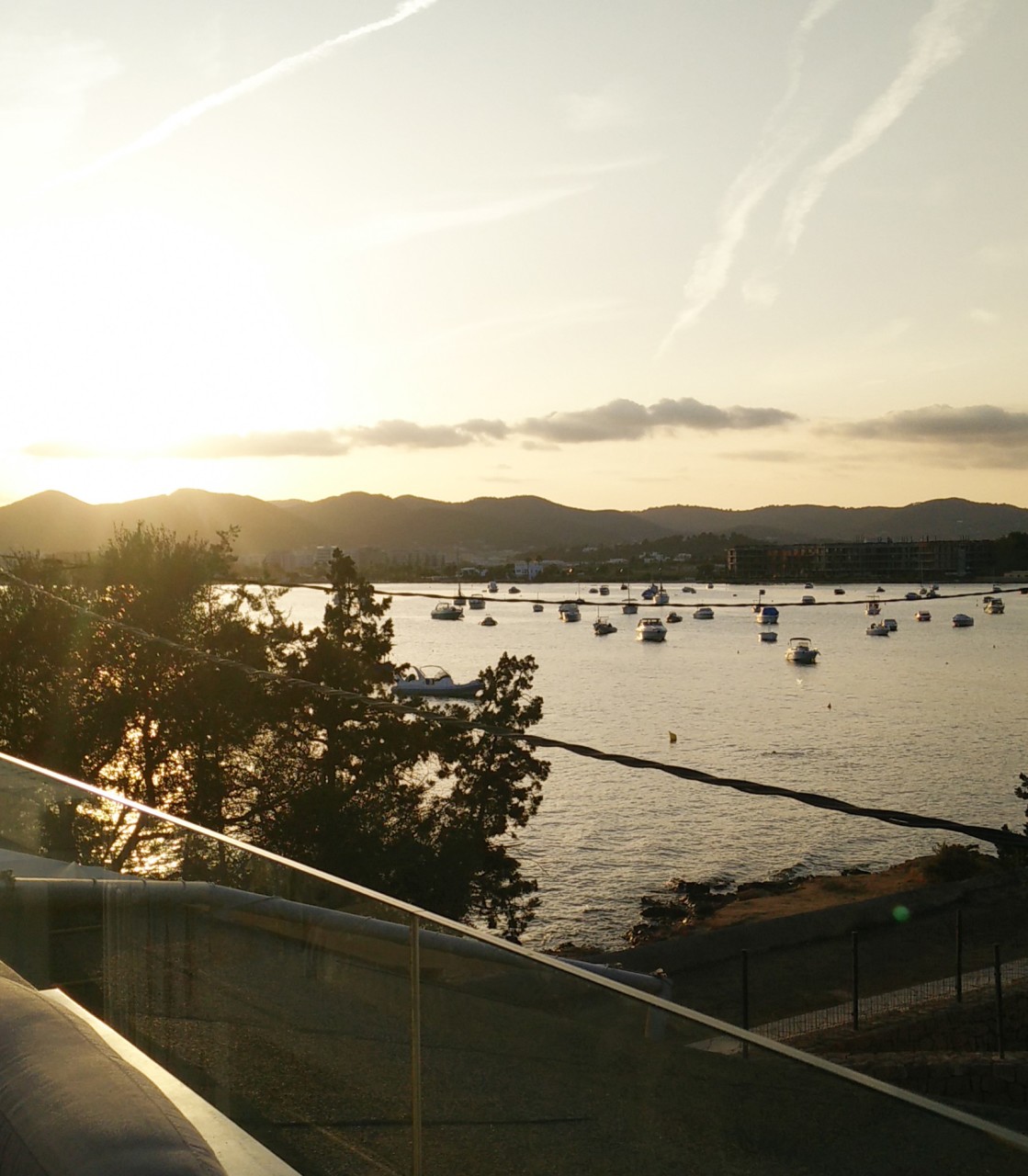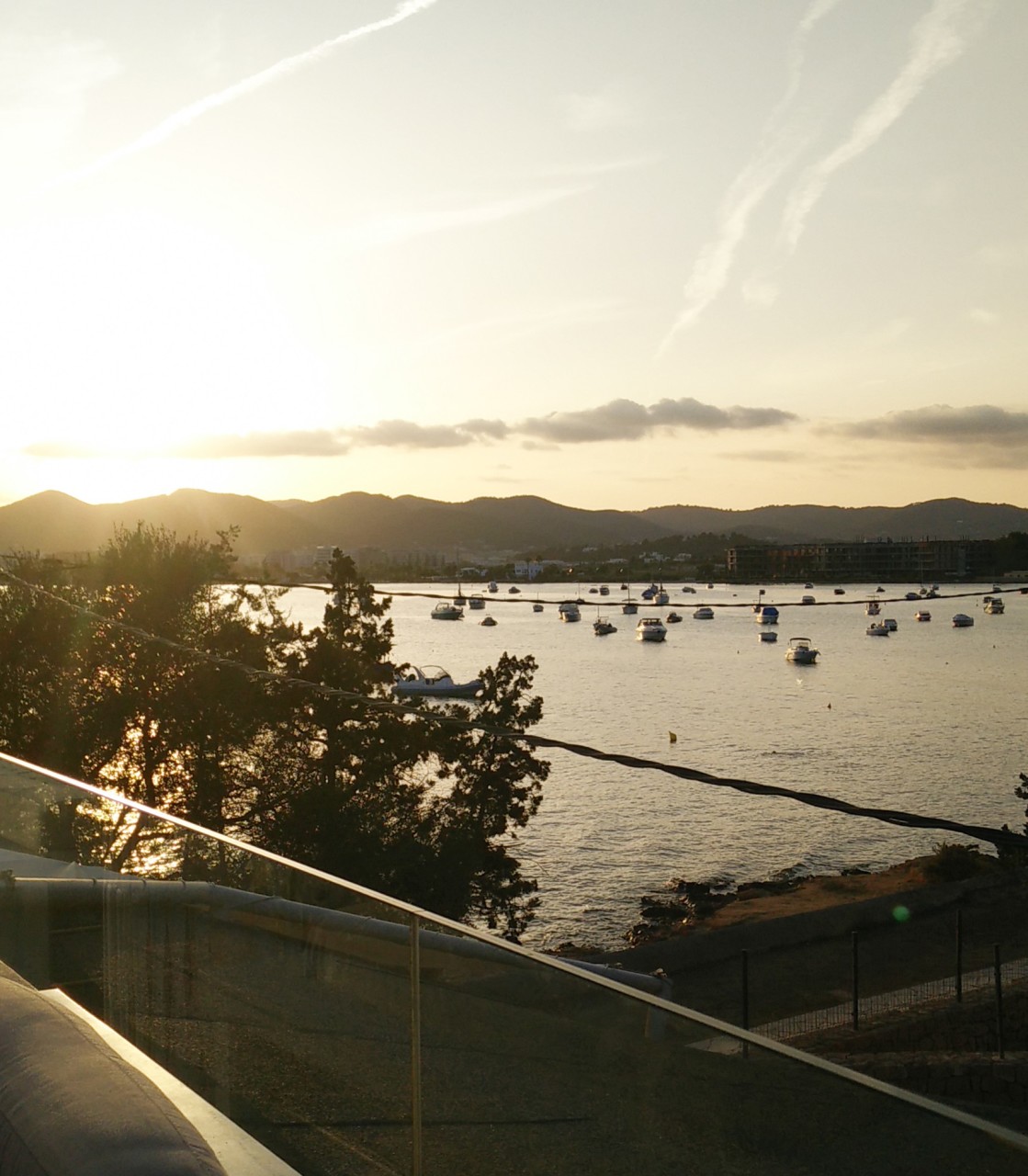 It's a good thing I actually like Lebanese cuisine, because I chose to eat here based solely on the decor – yeh seriously.
As I'm not one to take pictures of food, I won't go into detail about what we ate, but trust me when I say it was rilly, rilly good and the cocktails were too. If you're taking a trip to Ibiza, I thoroughly recommend you swing by and take in the good vibes, find them here.
Have you ever been to Patchwork restaurant? How do you feel about the decor – a bit much, or exactly right? It's pretty clear that I'm into it, but I'd love to know what you think.
** all photography by Delali Foli **