If you read my last post, you'll have seen that I moved recently-ish.
It's a new build, so it's neat and neutral (white, off-white, cream, grey – you get the picture).
A dream come true for a lot of people – not so much for a colour and pattern lover like me. BUT it is an excellent clean slate.
Now the downside to a nice, newly painted neutral box is that nothing really needs doing. You don't actually have to decorate. But of course, I wanted to.
How was I going to convince my partner to spend money decorating a room, that didn't really need decorating?
As I started to formulate plans and prepare to make deals, I was saved by the universe – via Photowall, when their team got in touch and asked if I would like to review their service and products.
One trip to their website and I hit them back with an immediate 'oh yes!'
Who are Photowall?
Started by brothers Niklas and Charlie Johansson in 2006, Photowall is a Swedish company focused on quality, creatively designed and custom-made wall murals, wallpapers, prints and posters.
You can also use their service to create personalised wallpaper, canvas or framed prints from your own artwork or photos.
Their range is laaarge, so it took me quite some time to settle on a wallpaper I liked, and that would fit in with my ideas for the room.
I eventually went with…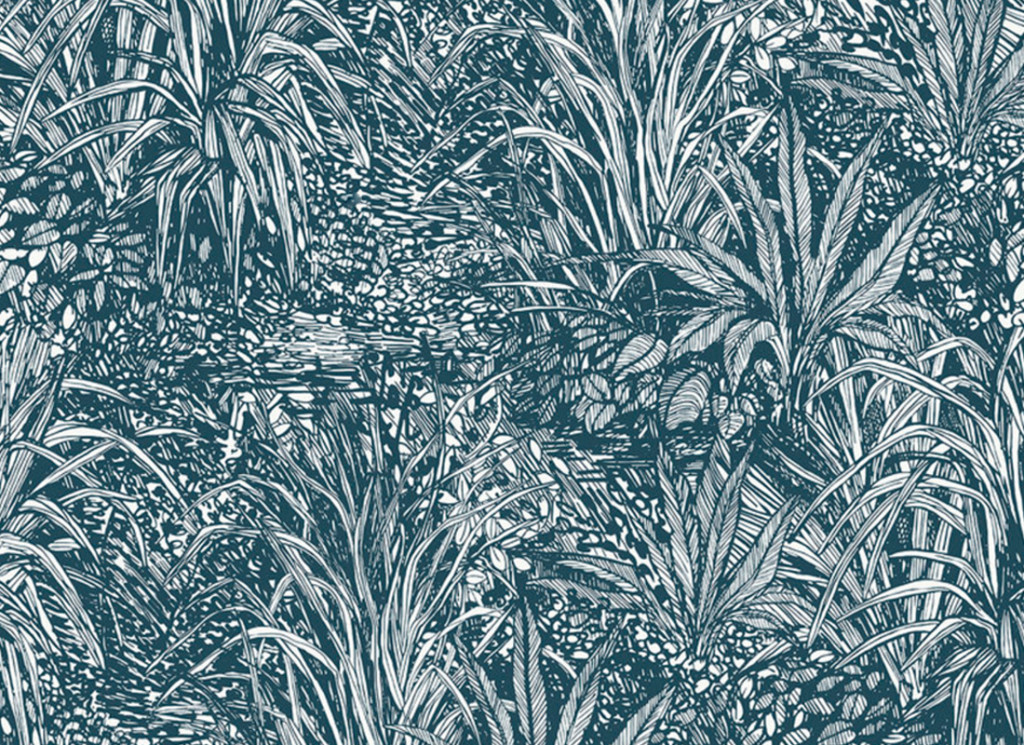 Now I would have happily covered all four walls with it, but we have to keep everybody in the home happy (apparently). So we agreed to one main wall and I got to go with a dark colour on the remaining three. I take it as a win…
The ordering process
Photowall make ordering really simple.
Input the measurements of your wall (height and width), choose between the standard or premium paper options and that's it. Within 48 hours your choice of digitally printed goodness is winging its way to you.
You can also order a full wallpaper kit that includes a paste brush, seam roller, paperhanging brush, knife, cutting guide (for trimming excess paper), spirit level, pencil and a tape measure. That way as soon as that package lands, you can get right to it.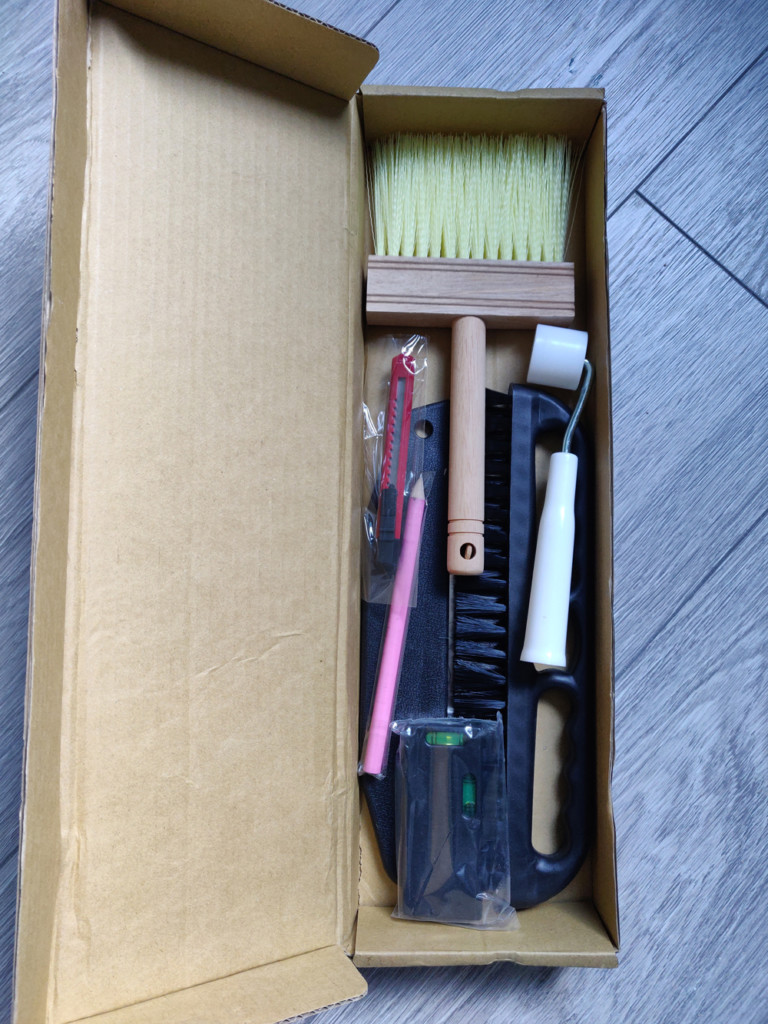 The product
I was SO impressed with the minimal packaging.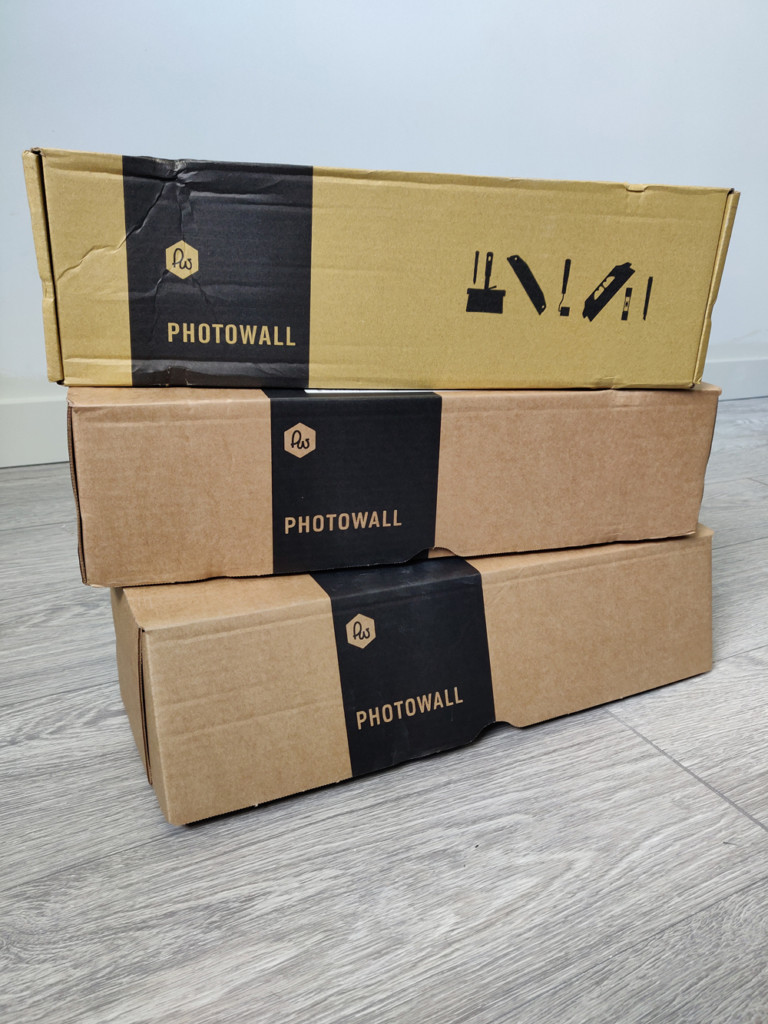 Companies often talk about their environmental concerns and reducing impact, but it's great to see it in action.
The wallpaper came in two rolls (with a packet of paste in each box) and each was numbered and marked along the roll, so you know exactly where to cut and how to hang correctly – flippin genius.
Now I've hung wallpaper before, but still consider myself 'level: amateur', so was prepared for it to be a bit fiddly at points and fairly messy – but that wasn't the case.
Paste the wall may be one of the greatest inventions ever!
In less than two hours we were done.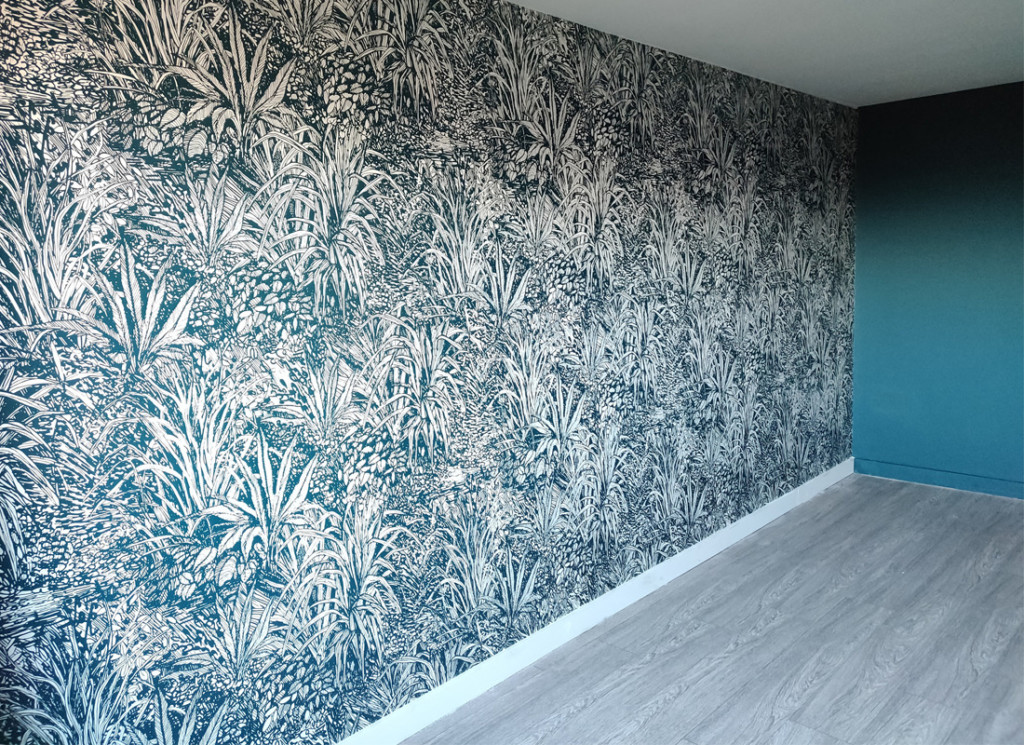 Once I got some of our furniture in…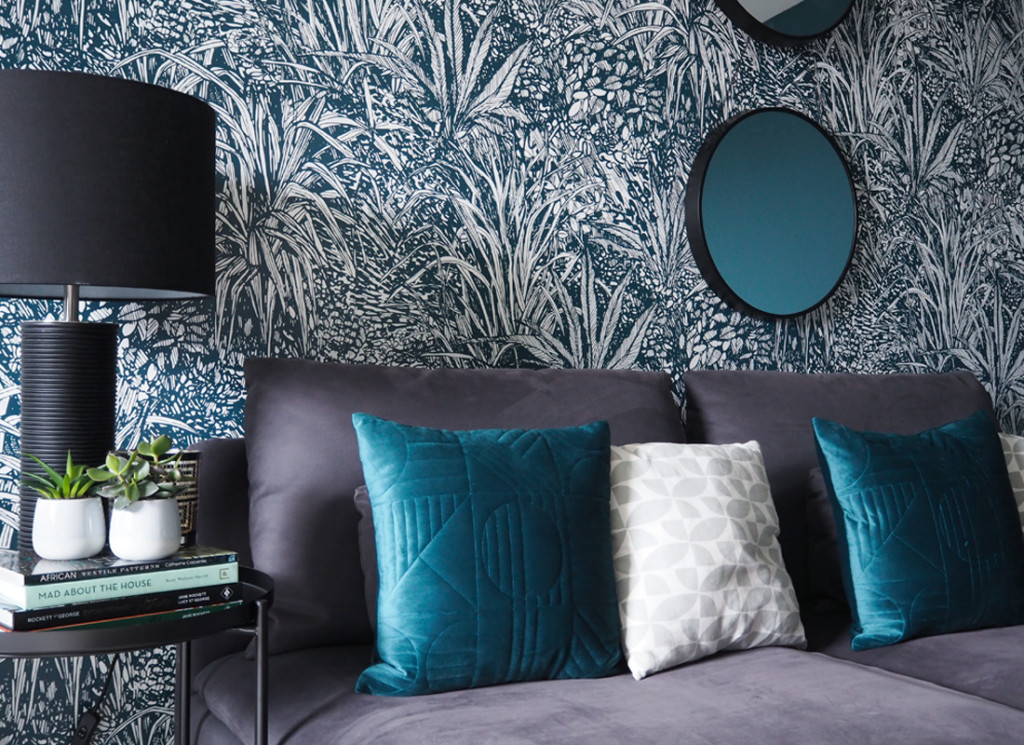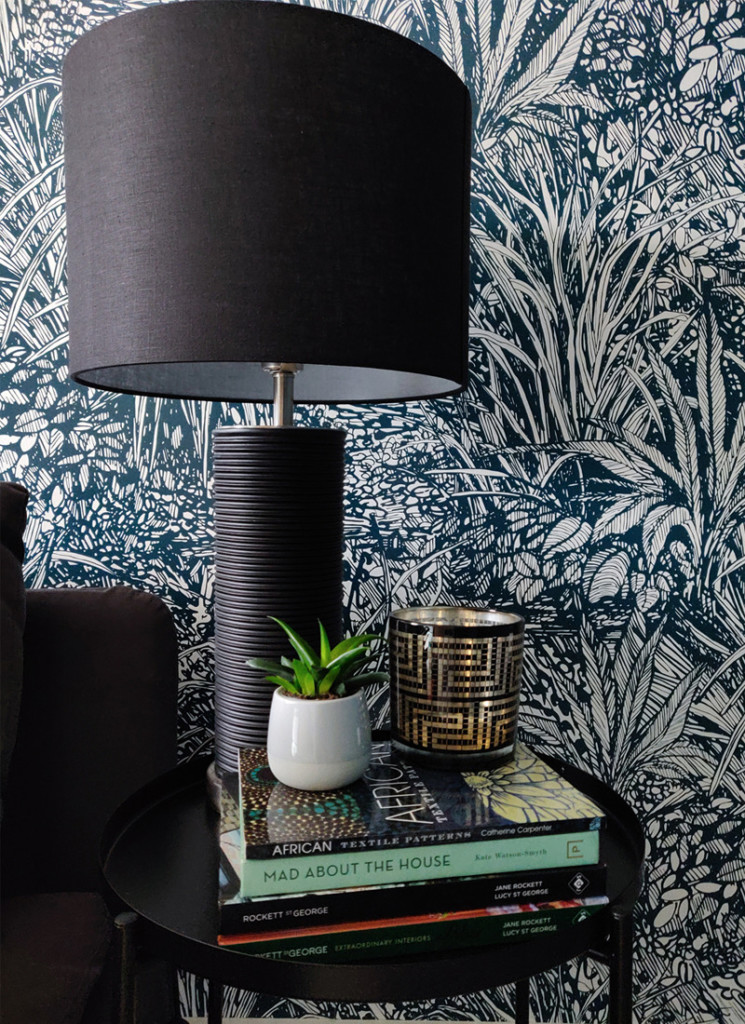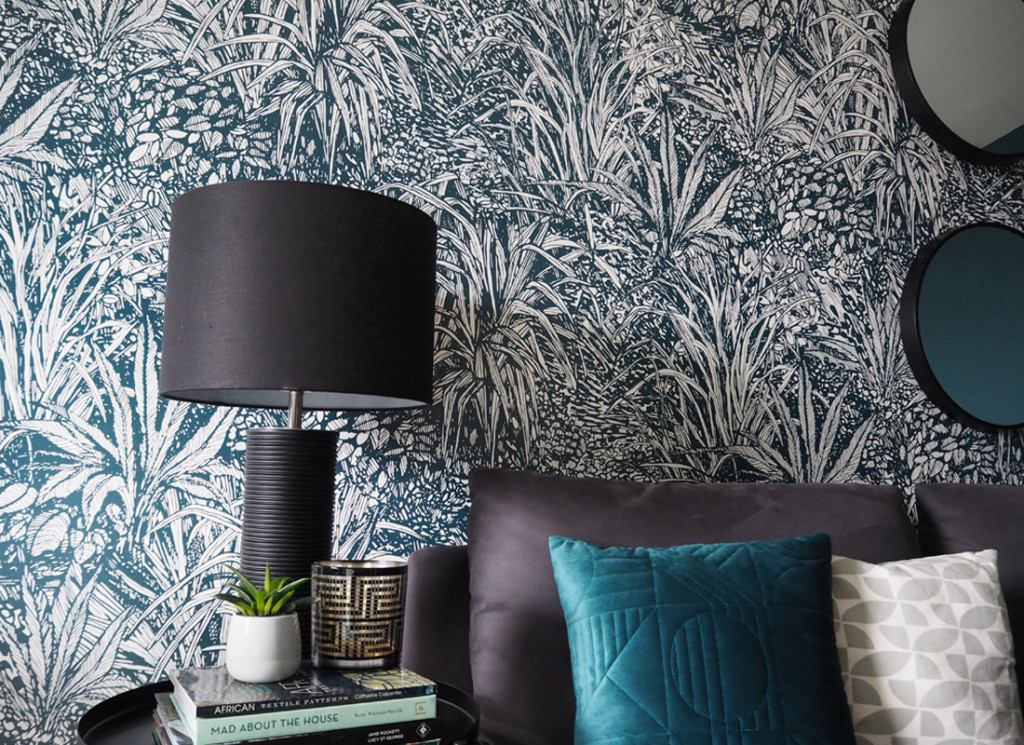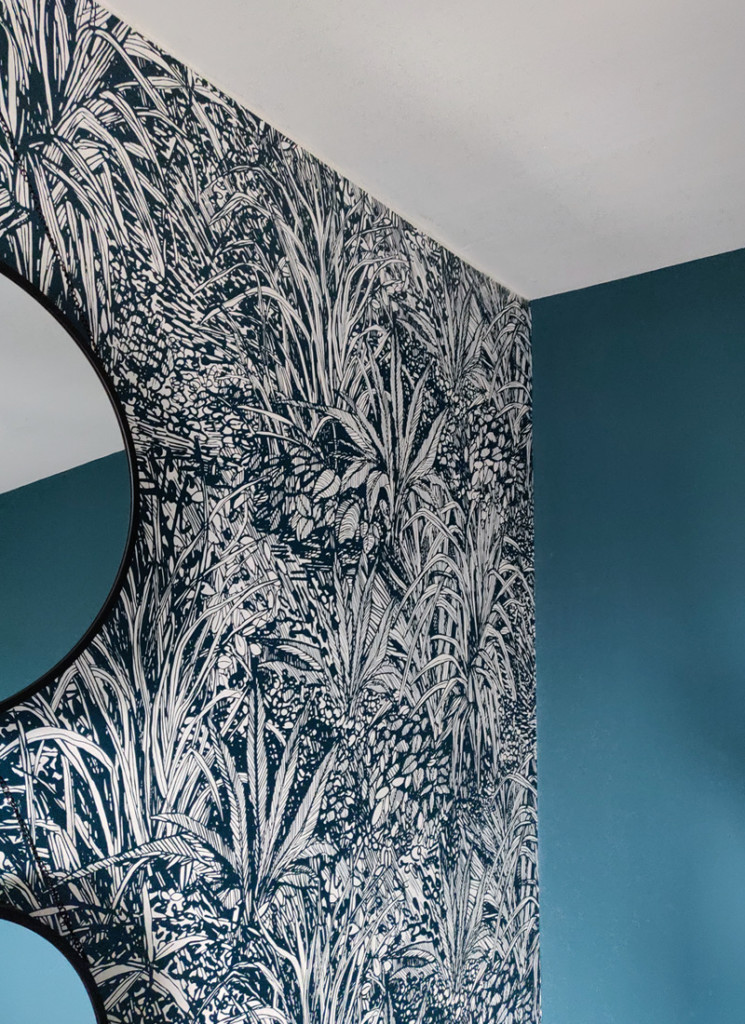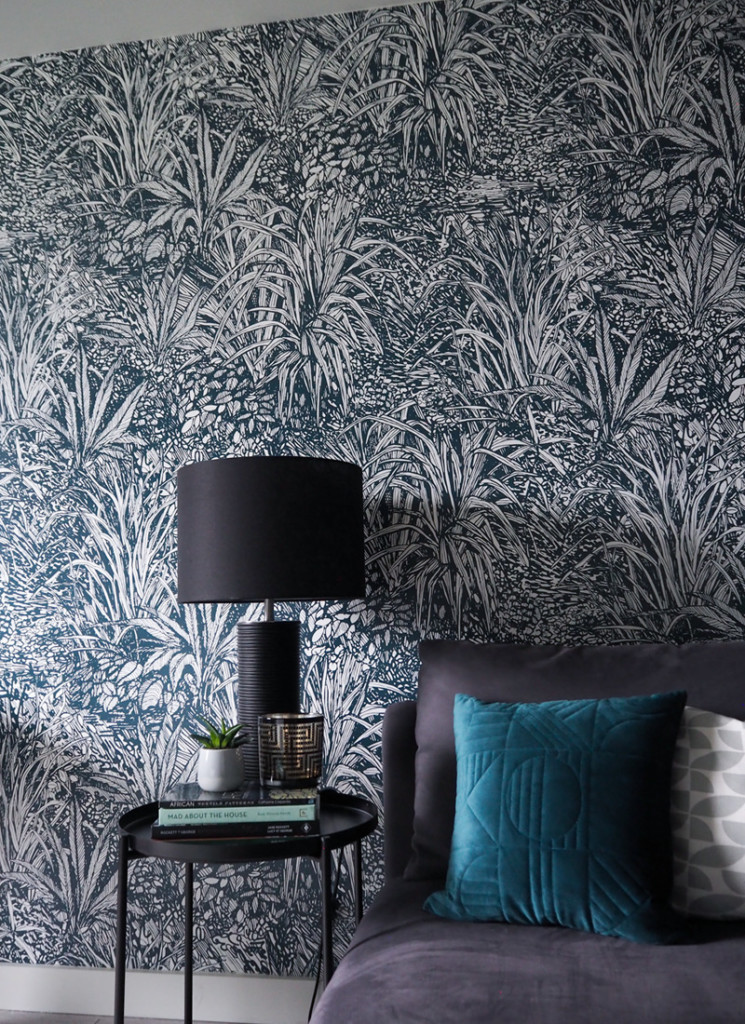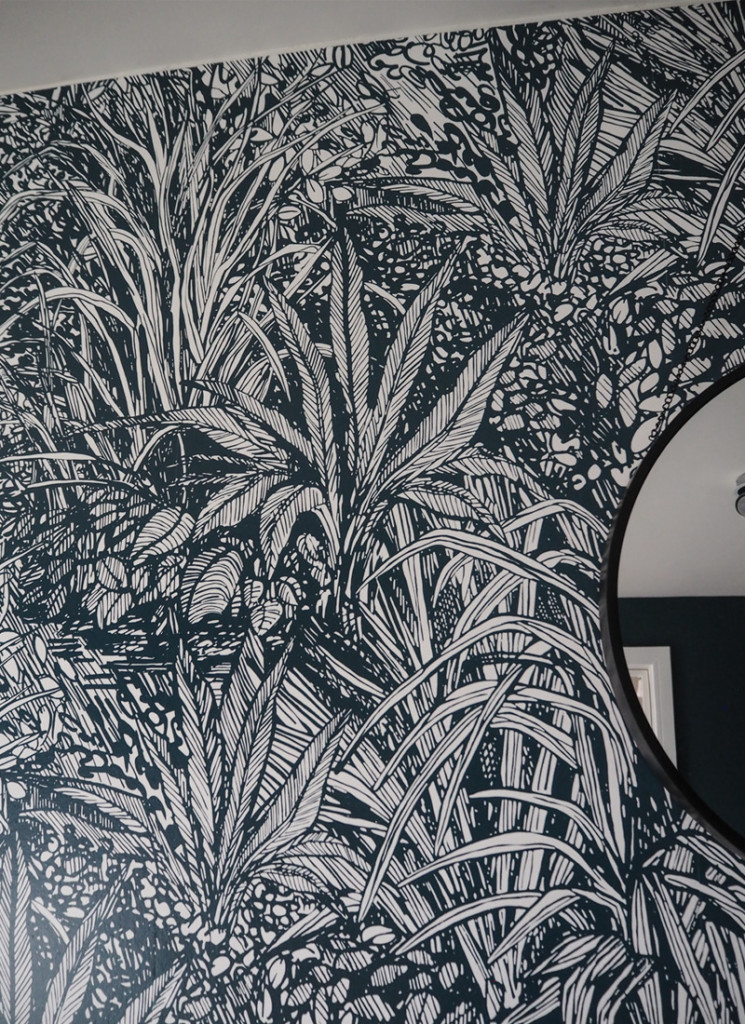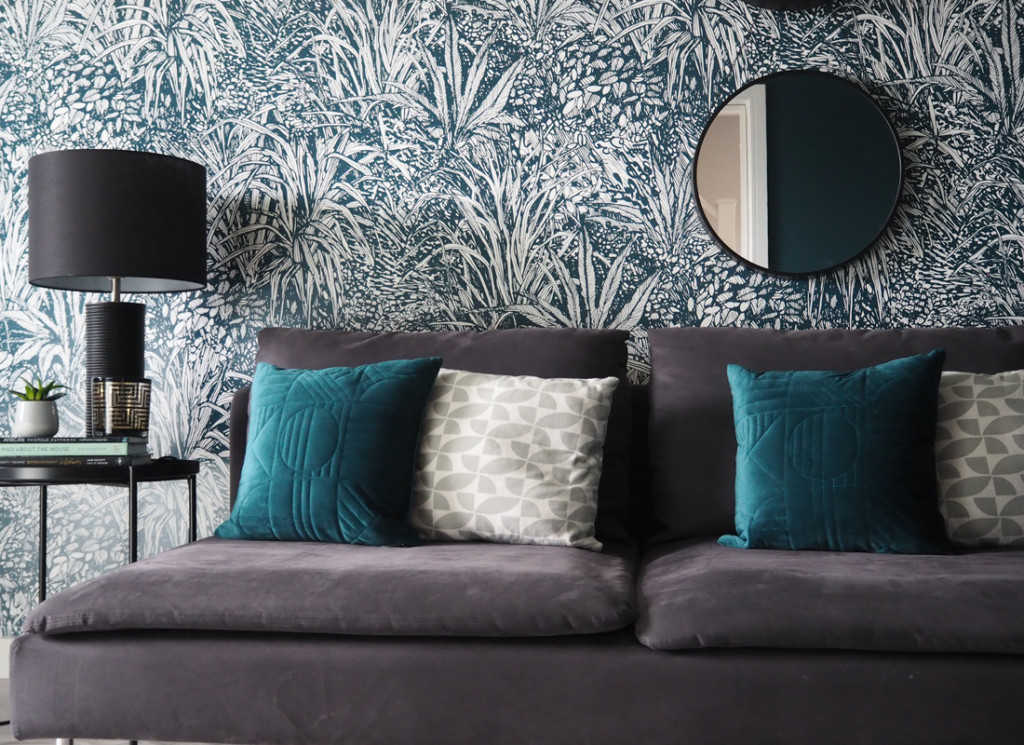 Thanks to camera angles, the room looks pretty furnished, when it's actually still very empty, BUT I love and I mean really love the wallpaper. Can't wait to finish this room properly.
Even though it's just one wall, it's a big one and a strong pattern that's proper in yer face. This is the kind of compromise I can live with.
25% discount for you!
And yes, if you would like some of this greatness for your home – Photowall have very kindly given me a discount code that gives you lovely lot a 25% discount off their products until 30 April 2020.
Just enter code: decorbydelali2020 at checkout, and if you do order something, please tag me, I'd love to see! Happy shopping…
Huge thanks to Photowall for reaching out and introducing me to their fantastic work. Visit their website to take a look at the full range and aaalll the options for yourself.
Let me know what you think!
*This post was a review. I was sent the wallpaper and kit in exchange for an honest review of Photowall's service and product.
As always, I ONLY collaborate with companies I think you'll be interested in and might want to try out!*