When I first moved into my house, I had a mirror made to fit a specific space on an odd shaped wall.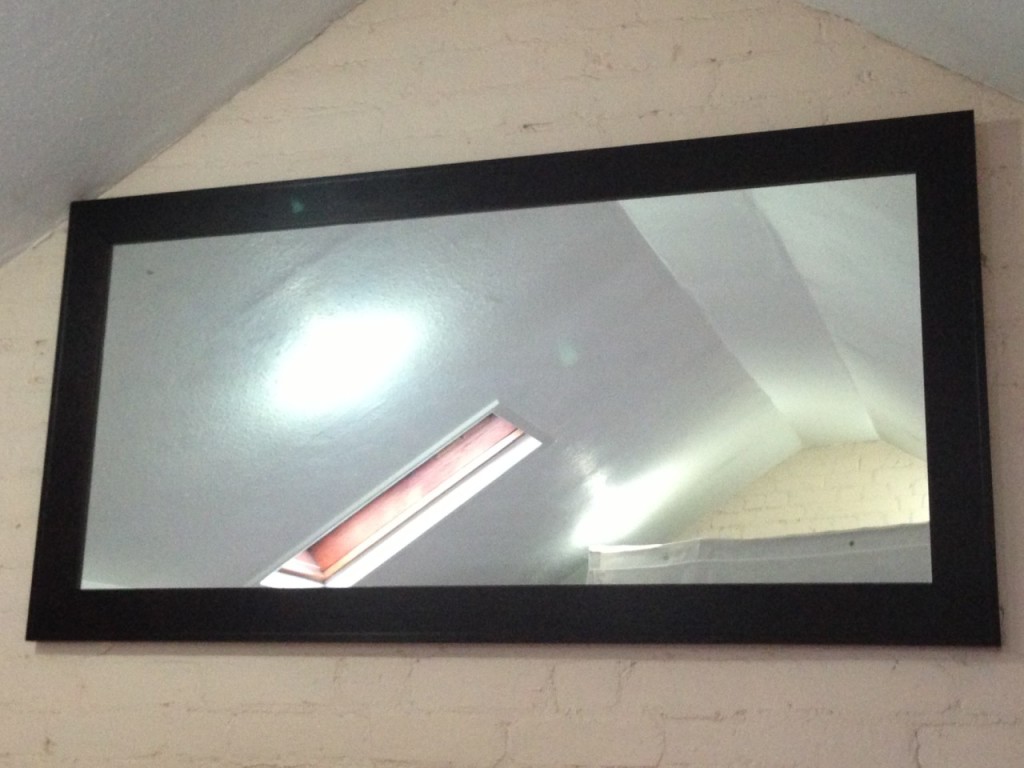 It became literally part of the furniture as it has stayed there since. It's like I stopped seeing it or something (I'm sure there's a joke in there somewhere).
But anyway, though I still like the mirror, lately I'd been side eyeing it – I'm 'rilly rilly' bored of it in that place and it catches dust like you wouldn't believe! So after 10 years it was definitely time for a change.
With lots of prints and posters knocking about my house, creating a good old gallery wall just made sense.
Enter Posterlounge…
Now I don't know if you believe in the power of the Universe, speaking things into existence, or that kind of thing, but within a couple of weeks of me thinking about taking down the mirror and putting up some pretty things I was contacted by the team at Posterlounge and invited to try out their online shop for pictures, posters and art prints – how's that for timing?
Posterlounge possibly have the largest online catalogue I've ever come across.
They have over 300,000 images! Their range is made up of of movie posters, high-quality art prints, photographs and modern graphics.
So I got to window shopping, and just in case I wasn't clear – there is SO MUCH CHOICE. I'm serious, it took me a while to settle on a selection.
Fine art prints up your street? No worries they've got you. Are you more drawn to art deco, impressionism or abstract art? Fine. Or maybe you're all about classic ad posters? A problem? Of course not.
Though if art isn't your thing and it's posters you want, I suggest you shop by subject – there are 31 for you to choose from. Yep 31. Celebrities, fashion, TV and film, spirituality or travel – just a few of the subjects you can peruse. It's a lot. Fortunately there's a handy wishlist feature that lets you save your favourites as you search and keeps them safe in one place until you're ready to make a choice.
After much deliberation I settled on these four prints.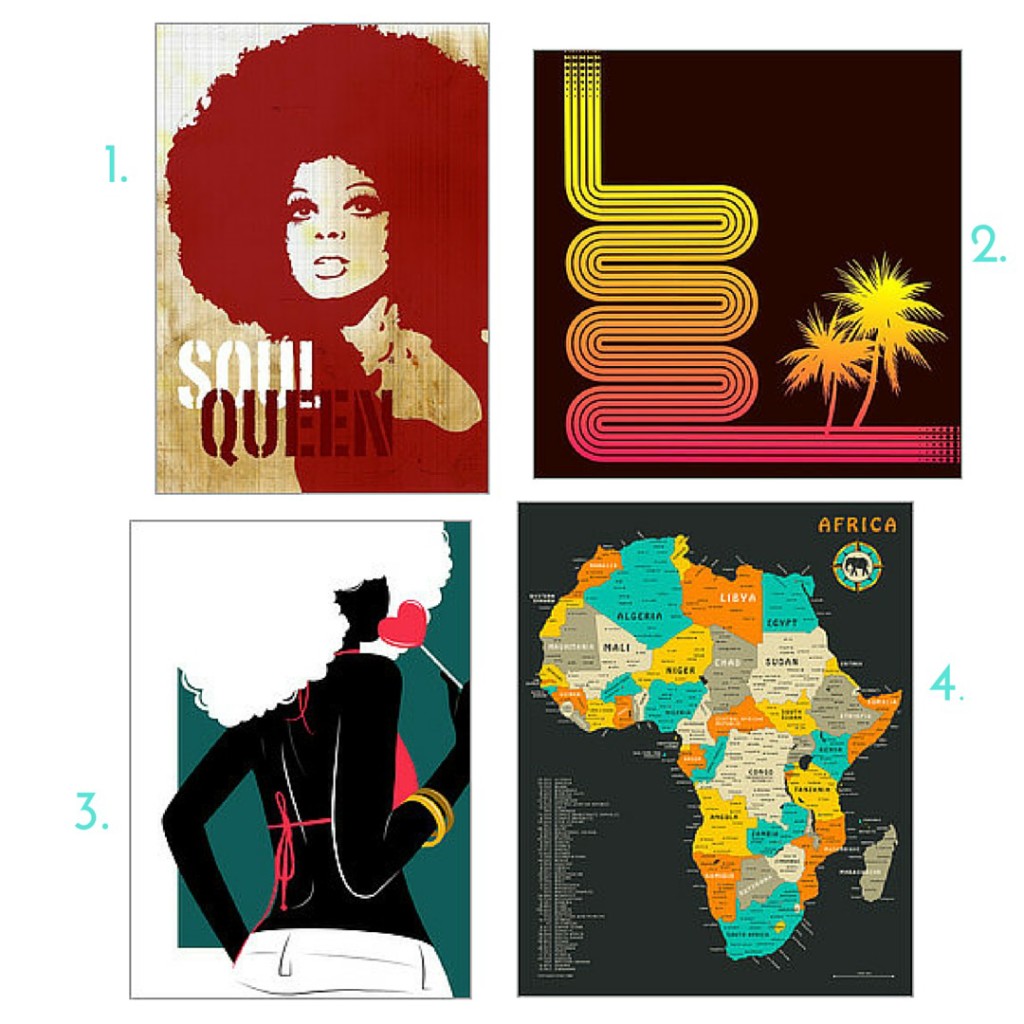 This beauty really struck me – I just think she's retro, gorgeous and also #hairgoals
Don't know if it's the colours, lines, shapes or the trees but this poster reminds me of late party nights spent in Miami many years ago – ahh youth.
Isn't she cute? Yes I know she has no actual expression, but I imagine she's winking, wearing rollerskates and is heading to the beach… also am I obsessed with afros..?
I've been able to visit three countries on the continent so far – this will be a constant reminder that there's still much to do!
Added to some of my existing pieces, here's what I ended up with…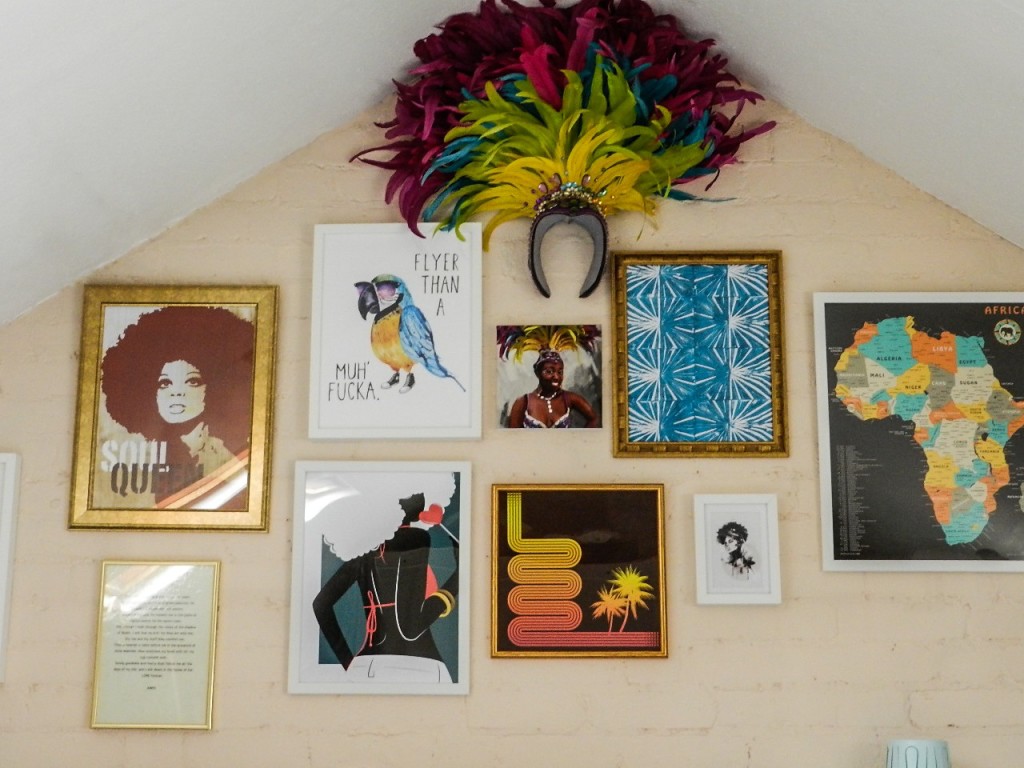 It just so happened that most of the frames I already had were white or gold so that helped me to choose posters that would work with those.
As you can see from the jaunty angles, it's a loft room – so I decided to use my favourite carnival headpiece to fill the awkward space where the roof lines meet. You might recognise it from a previous post – a little bit different to your usual gallery wall material but it's interesting, a good talking point and brings lots of colour with it.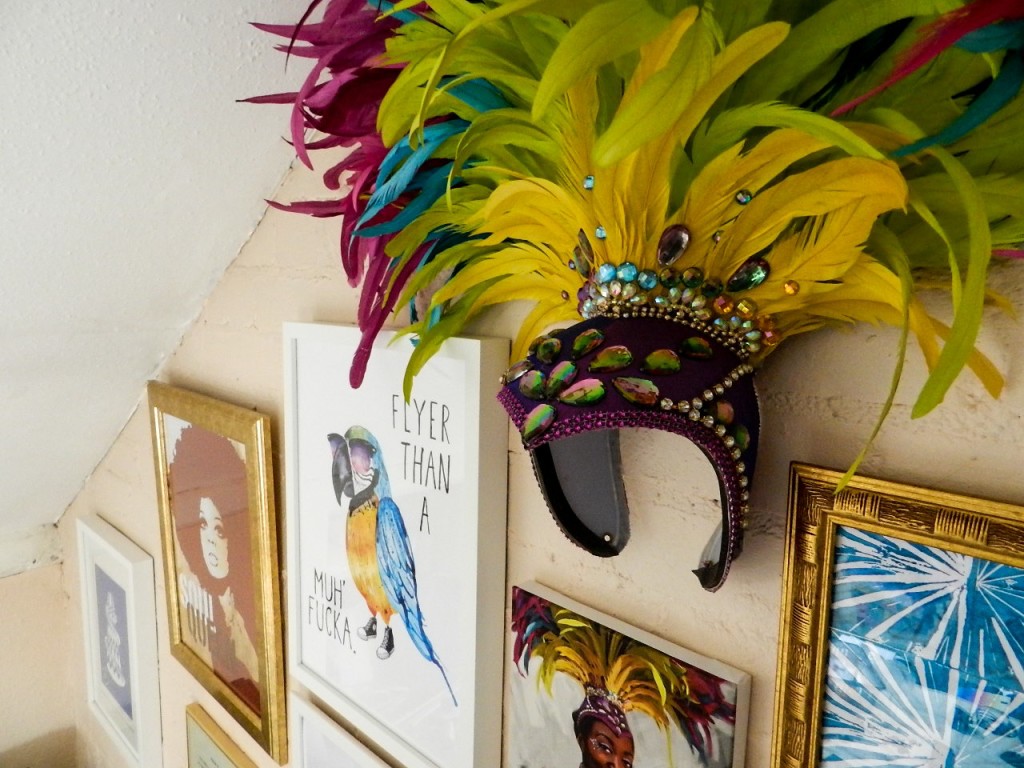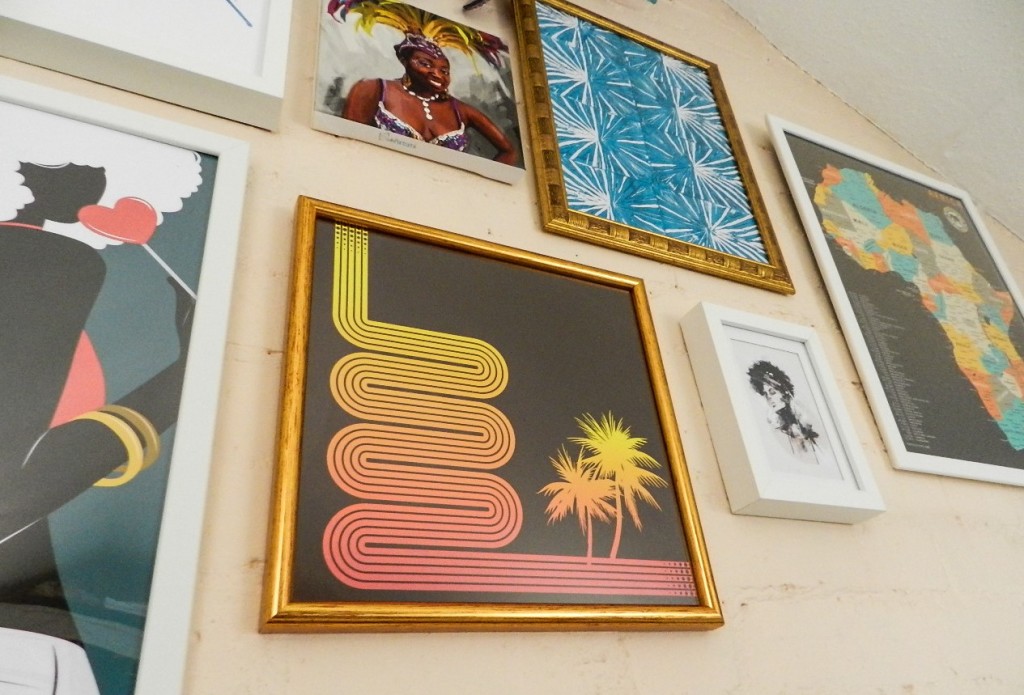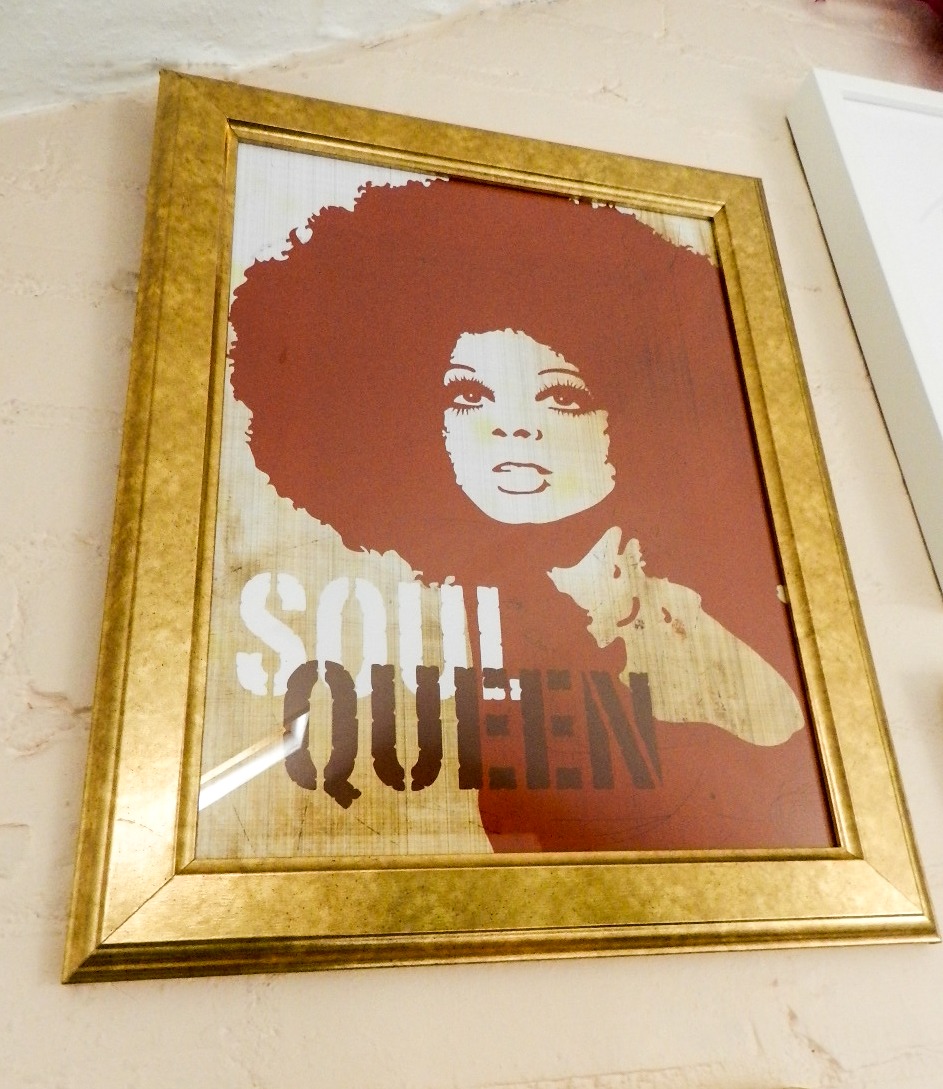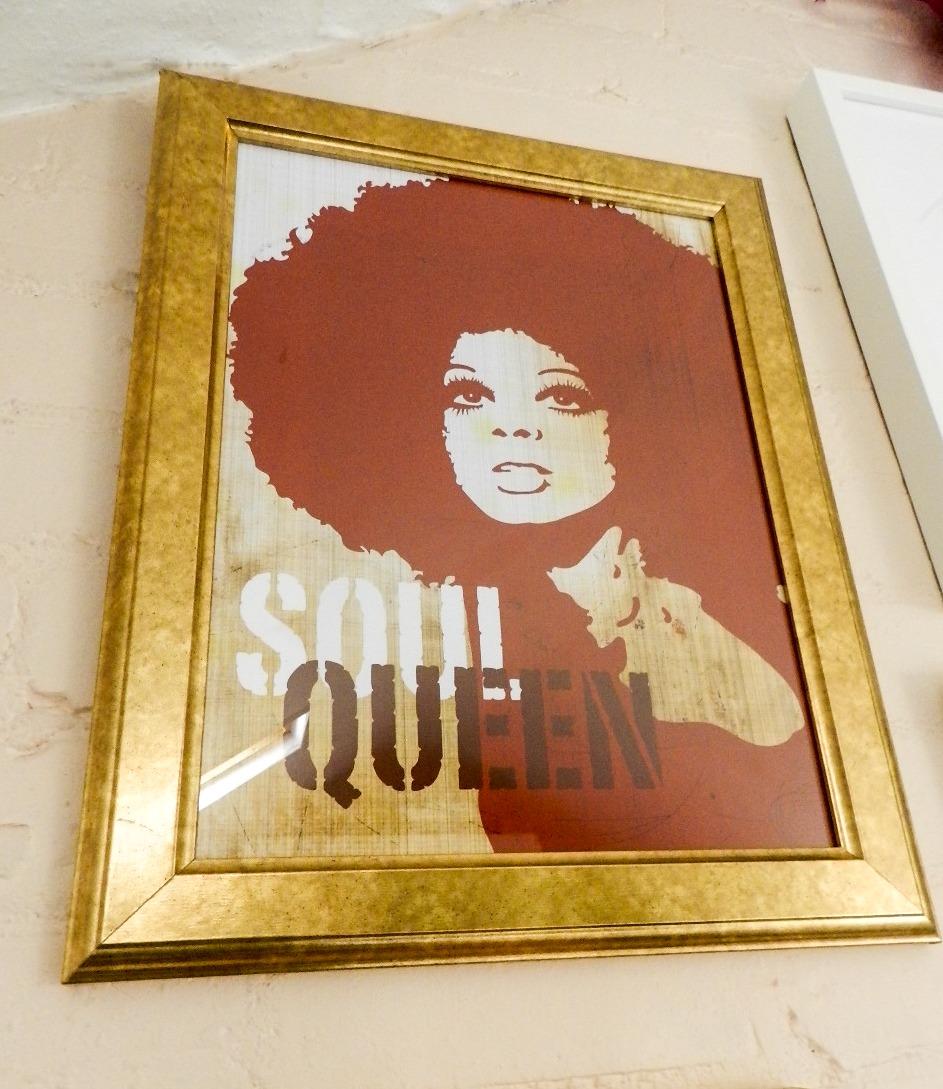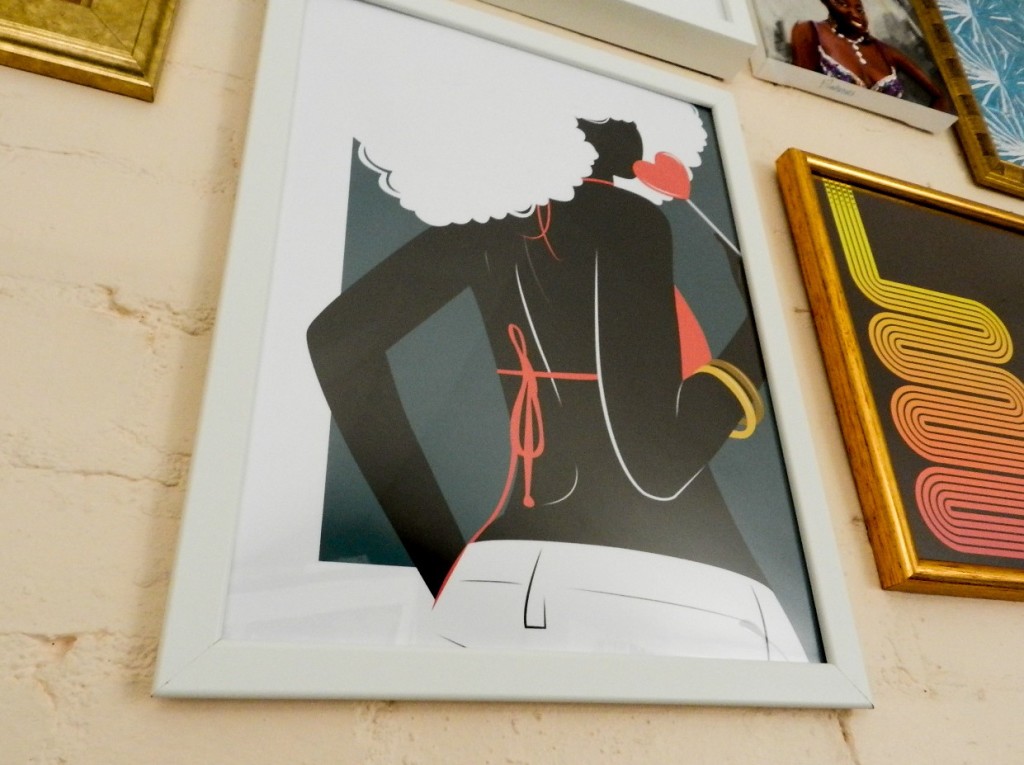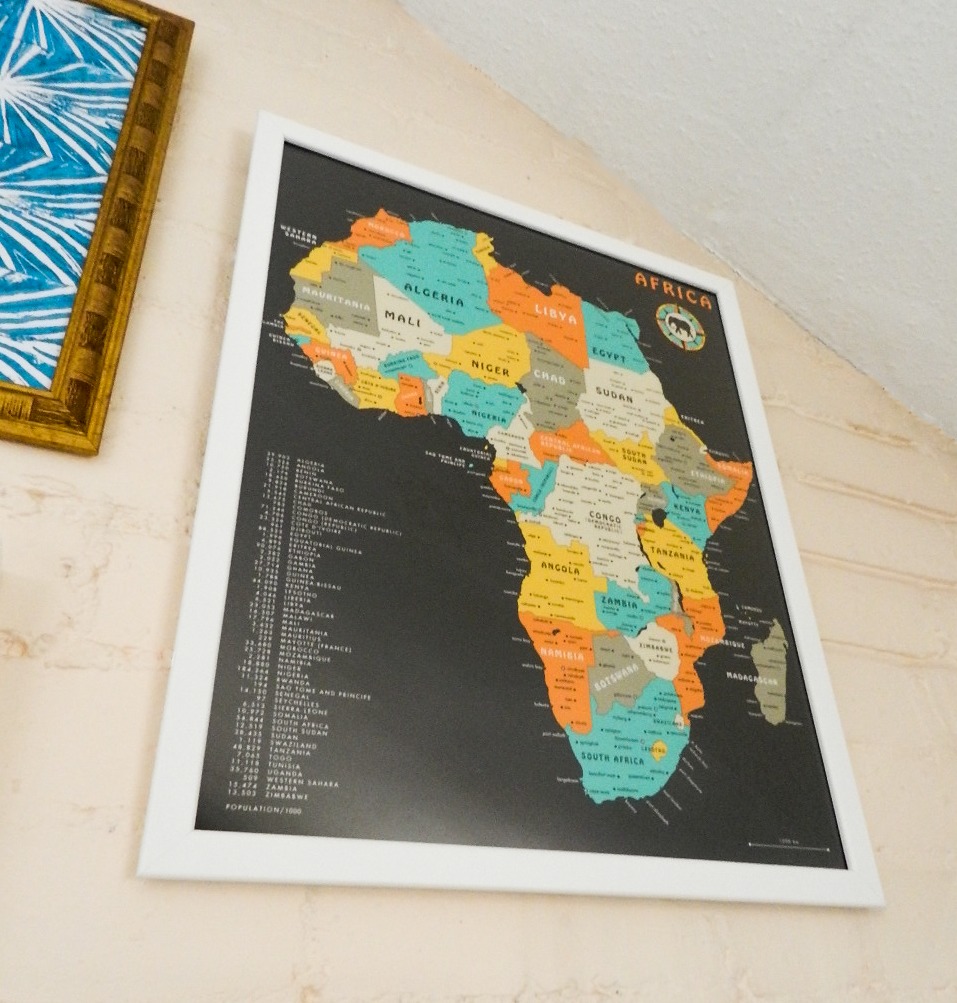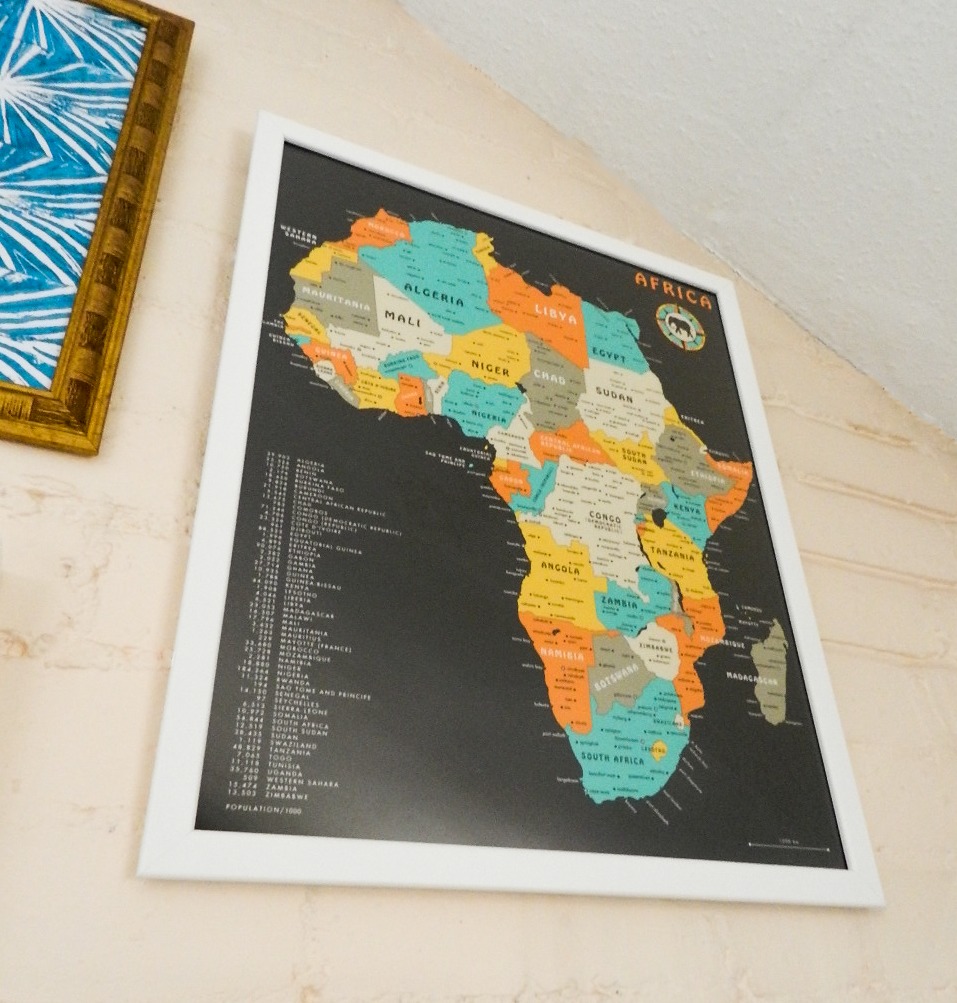 As you can see, I broke all the "rules" here. There is no theme, they're not all in the same colour palette, size or shape, yes I'm a bad girl. The only thing they have in common is that I like em!
Gallery walls are definitely a great way to show off lots of your favourite things at once and can easily be switched up when you fancy a change. Are you a fan – do you have one? Or maybe you're looking to get one started?
Wait, don't go yet! There's more…
GIVEAWAY TIME!
This giveaway is now closed! But you can visit Posterlounge's online store whenever you want!
*This post comes to you in collaboration with Posterlounge. I received four complimentary prints in exchange for reviewing their service and pieces. I think they're great and hope you do too!*