If you've been reading this blog for any amount of time, you'll know that I'm a fan of the bold and the beautiful in design terms and not afraid of colour or making a statement.
So when I was contacted by the team at Robinson of England to work together on a little something, I was intrigued. They specialise in the classic and distinctive deep buttoned, quilted leather Chesterfield sofas and chairs which are instantly recognisable and decidedly British.
I've always admired the history, iconic design and craftsmanship of a Chesterfield but never really thought about owning one.
You'll find these pieces in certain clubs, bars and pubs across the country and you'd definitely find a few in a drawing room, gentleman's club or a stately home. But if like me, 'ye olde English aristocrat' is not your design style, does that mean you couldn't own one? Of course not!
Challenge accepted.
So I had a look through their website and thought about how I would make one work in my own way, what elements and accessories I'd use to create a space to reflect my style. Fantasy shopping time!
Let me tell you, it took a while as there is plenty to choose from, and lots of detail about how the pieces are crafted. You could lose some time to that site – it's a serious business!
The sofa…
The Wilmington and its hand dyed golden tan leather caught my eye (even the names are fancy!).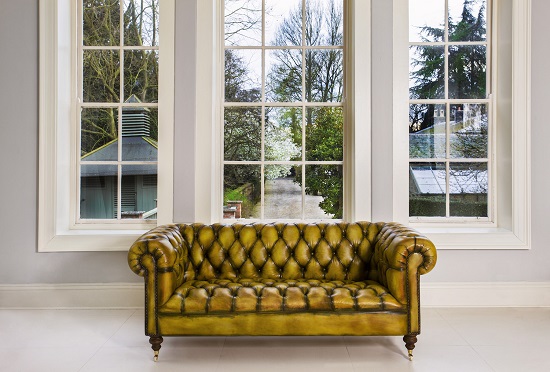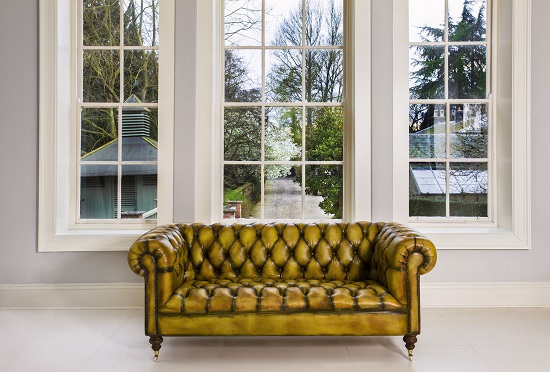 The room…
So I made my choice, got to work on a moodboard/concept room and here's what I came up with…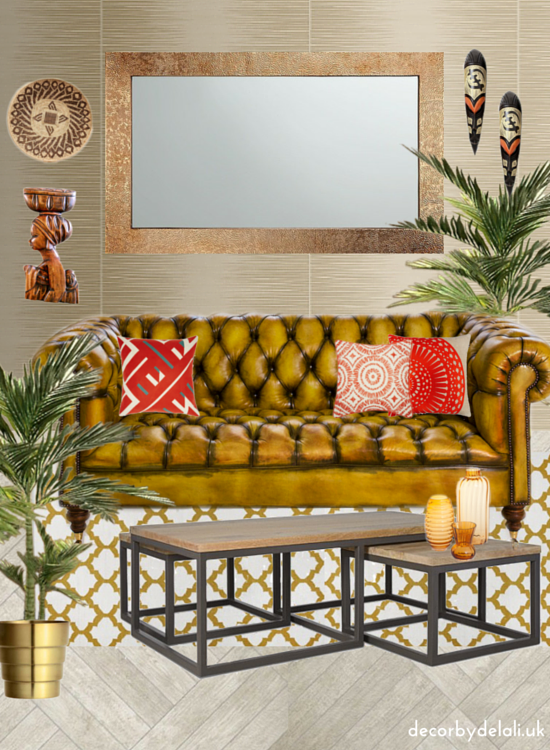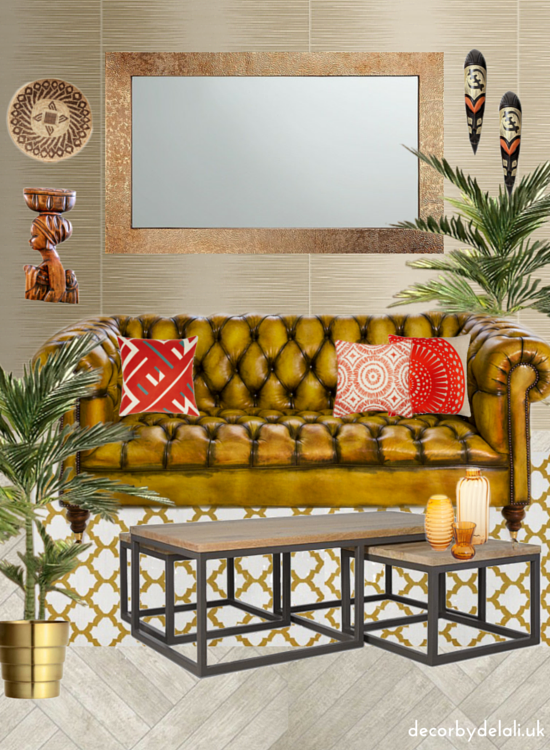 A contemporary room with a global twist – right up my street.
Taking my lead from the grand 'Wilmington', I created a complementary colour scheme.
The Cole & Son wallpaper is the right shade to complement the sofa but still gives it space to be the statement in the room. I love the soft stripes of the paper as it gives great texture and a bit of interest, as does the sparkly frame of the John Lewis mirror.
As the sofa brings plenty of colour all on its own, I let the accessories do the work of tying all the pieces together (this would also make it easier to change up the scheme if you felt like it) and because I subscribe to the power of plants, I had to throw in a bit of foliage to finish it off.
This concept room is clearly perfect for me, and won't be for everyone. But the point is, if you really like a piece of furniture or something for your home that doesn't 'fit' into your normal style, don't rule it out – there's likely a way to make it work.
If you're interested in any of the other pieces I used to make up the concept room, hit either image below to get to the stockist's info.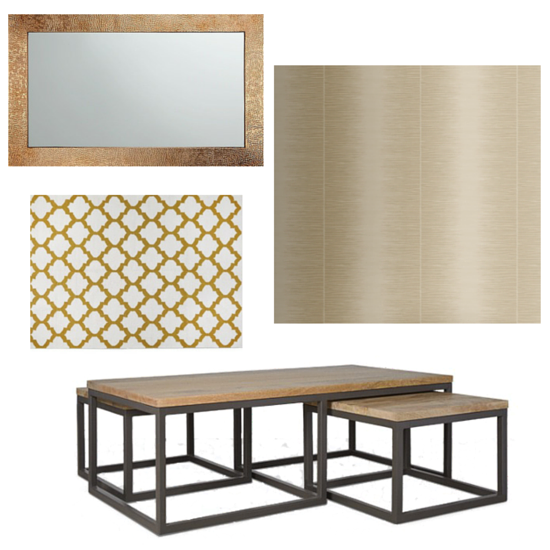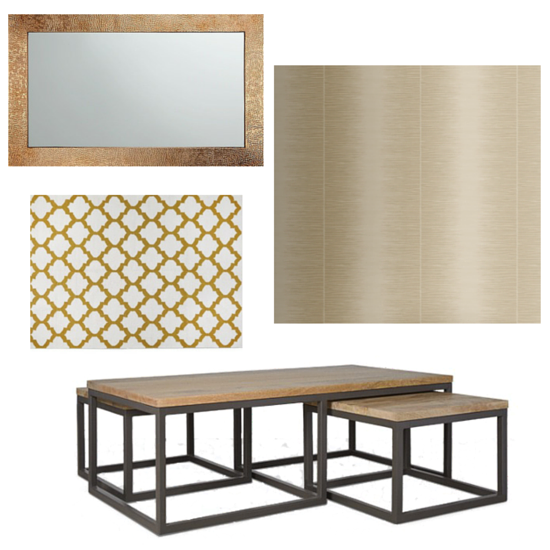 So have you ever thought about investing in a classic Chesterfield? Robinson of England can definitely hook you up.
How would you make one work to your tastes? I'd love to know.
** This post was brought to you in collaboration with Robinson of England. As usual, I only work with companies I think are great and hope you think so too! **