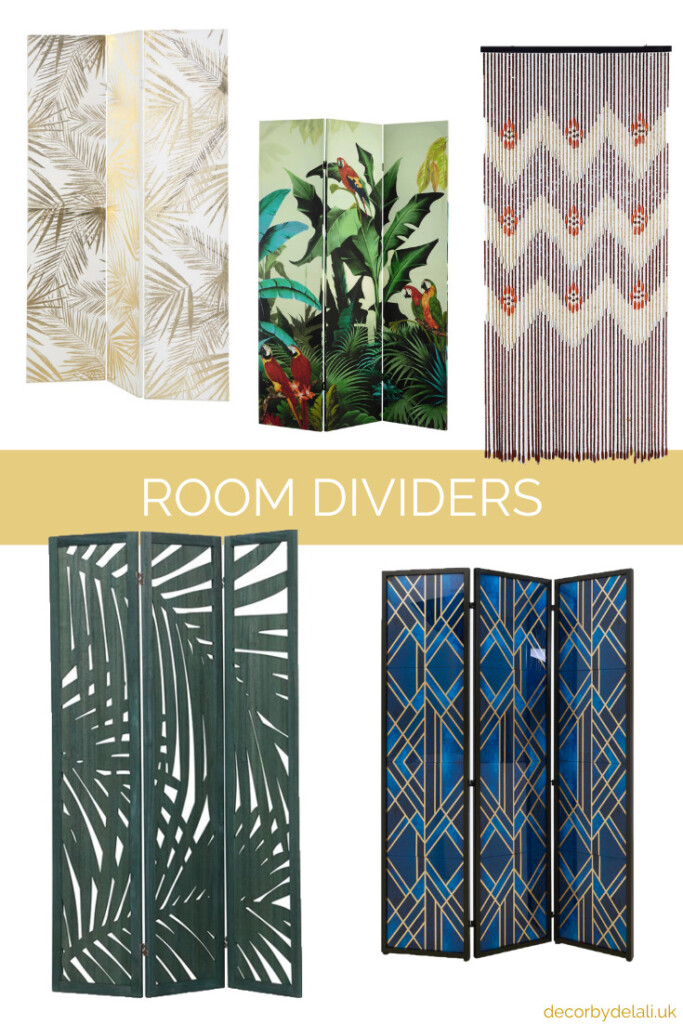 So here we are, a year and some months later and many of us are still working from home.
Even though the world is starting to open up again, I think we can all agree that the world of Teams, Google and Zoom meetings ain't going anywhere, and that's why I'm talking about room dividers.
Now at the start of all this, a lot of us;
a) were not set up for a comfortable 'work station', and/or
b) didn't have a workspace looking as good as we wanted it to (yep, me included), so we cobbled together areas that would give us a half decent background for when that camera has to be on.
Now you might have a trusty bookshelf behind you, or a nice solid wall, so there's no issue. But if you're in an open plan space or have a lot of 'room' (or stuff, or clutter) behind you, you might want to create a zone around your space and block out what's over your shoulder.
Or you might just be bored of your current background and feel like a change!
Room dividers
Enter the trusty room dividers, screens, partitions – whatever you call them. They're portable, perfect for a quick decor switch up and zero DIY skills are required for installation.
Of course room dividers aren't a new invention, but thankfully now there are waaaay more styles, designs and colours than used to be on offer.
If Japanese or Scandi style isn't your vibe (you're here, so I'm assuming it ain't!) then I've found some patterned and colourful goodness that could provide a great finishing touch to your home-work space, or any of your living areas really.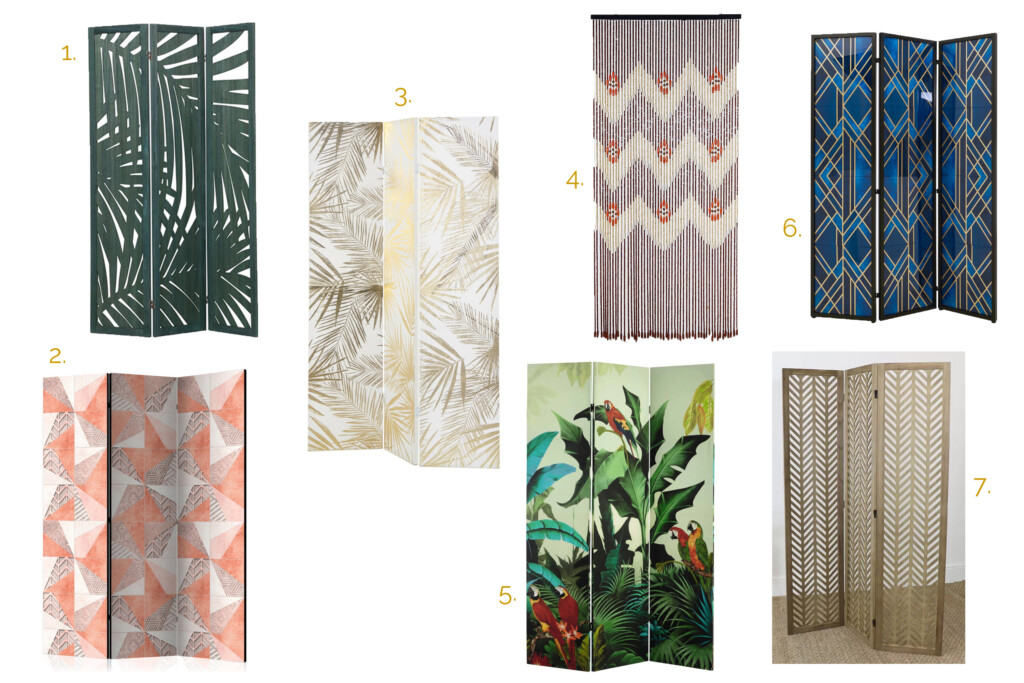 1) Harper room divider by Woood – cuckooland £105 | 2) Spring geometry room divider – Bimago – £74.69 | 3) White and gold foliage – Maisons Du Monde £88 | 4) Sahara bamboo curtains – Coopers of Stortford £29.99 | 5) Santana tropical print room divider – Maisons Du Monde £77 | 6) Celina deco room divider – blue, gold, glass and iron – Fy! £691 | 7) Rustic wooden room screen – Melody Maison £148.95
PS:
So I know strictly speaking, the bamboo curtains aren't a room divider in a traditional sense, because they have to be hung. But they can screen off an area, and they were just too fabulously retro for me not to include 'em!