For a few years now, supermarkets have been stepping up their homewares and accessories game and are seriously competing with the high street.
Towards the end of last year Sainsbury's home unveiled an impressive spring summer 2019 collection, made up of…
It's great collection of themes, colours and design styles and you can see they've thought about their various types of customers.
"From minimalist Desert Escape to contemporary Lisbon Living, our diverse trends channel global inspiration. Customers can shop the entire look or choose pieces to refresh their homes for the coming season."

Rona Olds – Head of Buying Homewares
There are prints (designed in-house), lovely handmade ceramics and pieces for most rooms in the home. The Sainsbury's home design team have been busy, and I will say, every season their collections get better looking while still being insanely well-priced.
My favourites
While there are pieces I'd take from every collection, two of them are absolutely me.
Global Monochrome completely hit the spot – colour with a good dose of pattern. These pieces are a perfect option if you'd like to introduce some colour and/or pattern into your home, but want to ease yourself in slowly.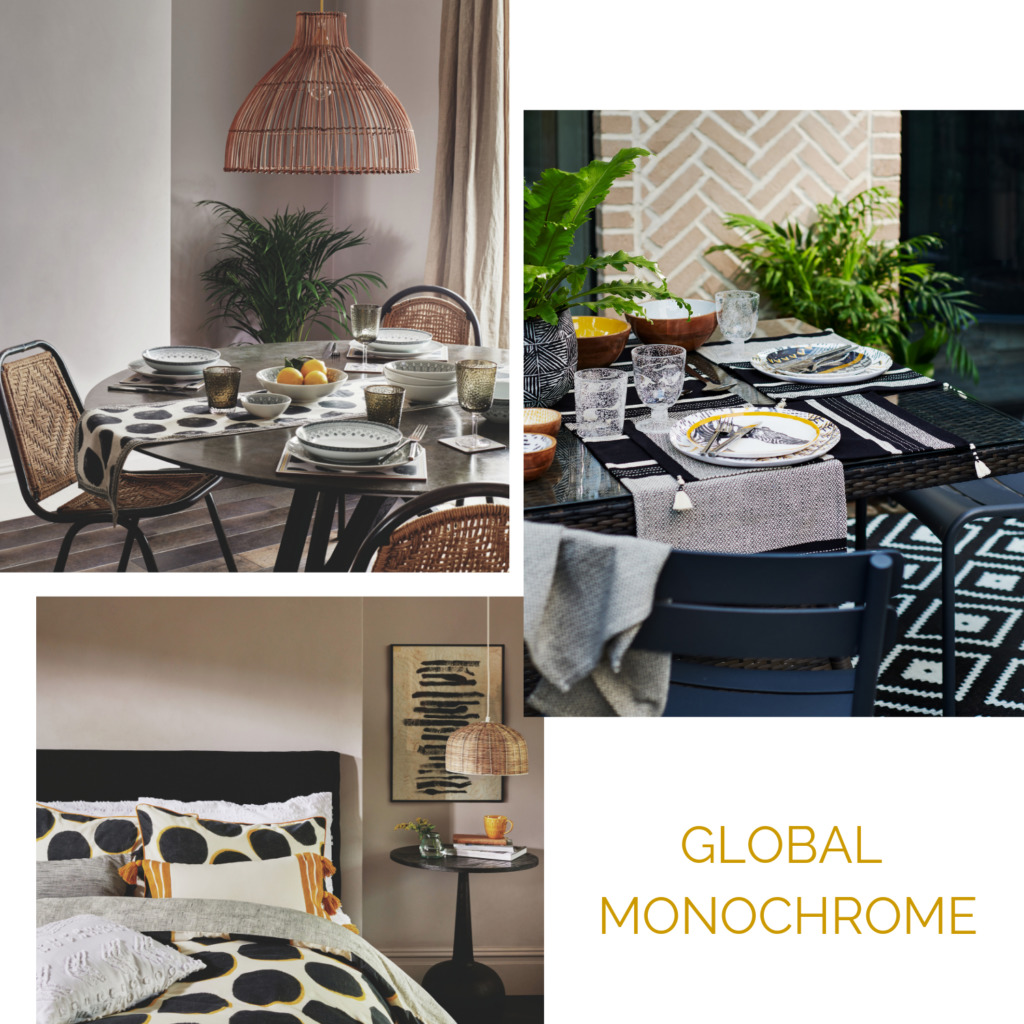 My global monochrome top picks…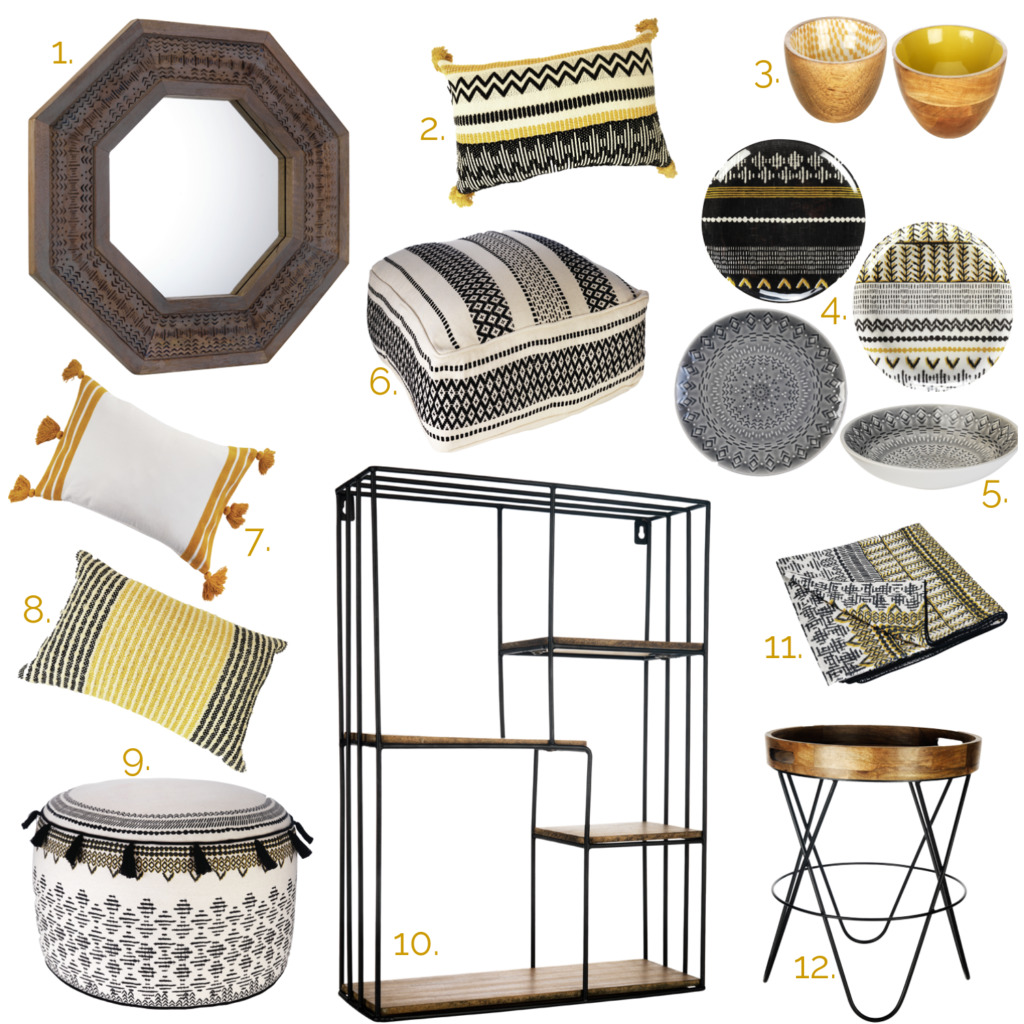 1. global pattern carved wooden mirror £35 | 2. Woven long scatter cushion £16 | 3. mango wood dip bowls £6.50 | 4. side and dinner plates £3 – £4.25 | 5. pasta bowl £4.25 | 6. Floor cushion £35 | 7. Mustard tassel cushion £14 | 8. monochrome mustard and black cushion £12 | 9. Monochrome pouffe £35 | 10. Monochrome wall shelves £25 | 11. scarf printed bedding (double) £31 | 12. Wooden top table £45

I really like what they've done with a palette of essentially three colours!
The other collection that got my attention is Urban Paradise – another low key palette but a perfect mix of tones and textures.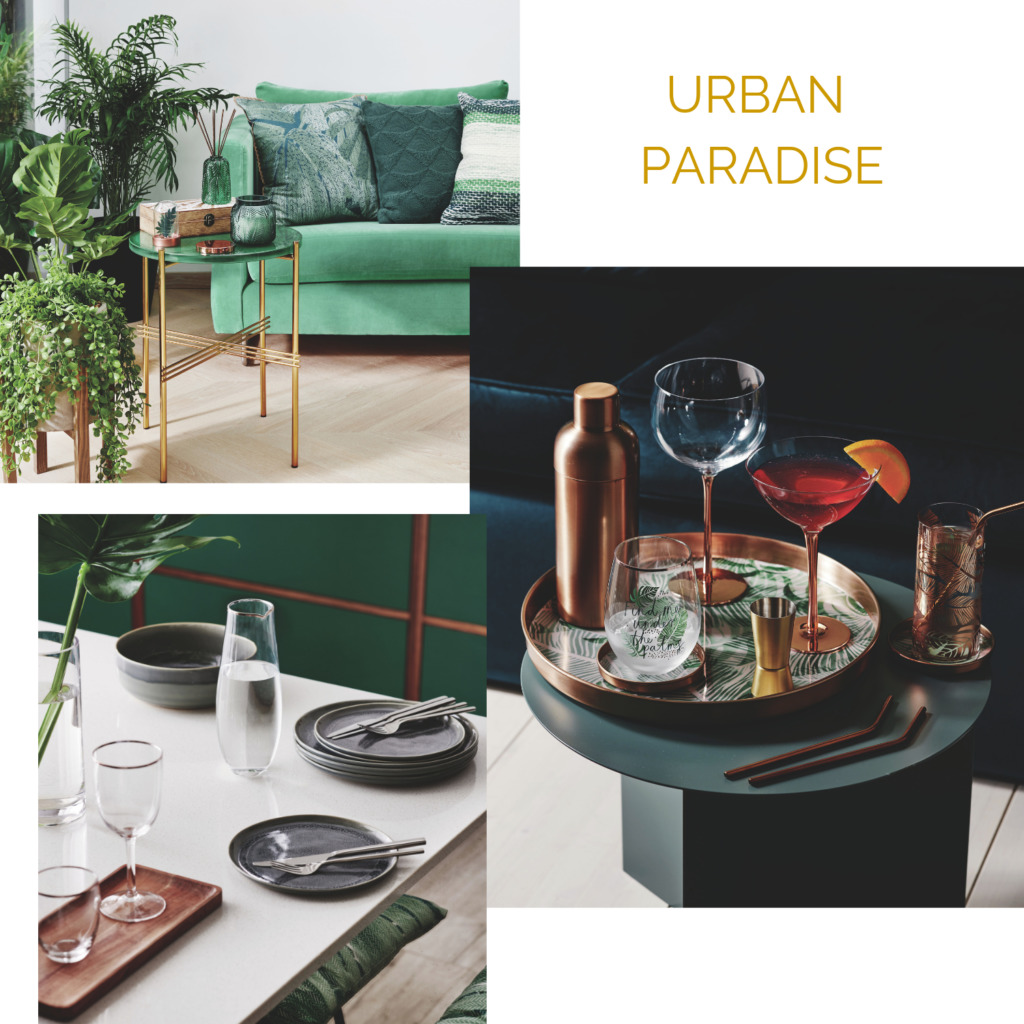 My urban paradise top picks…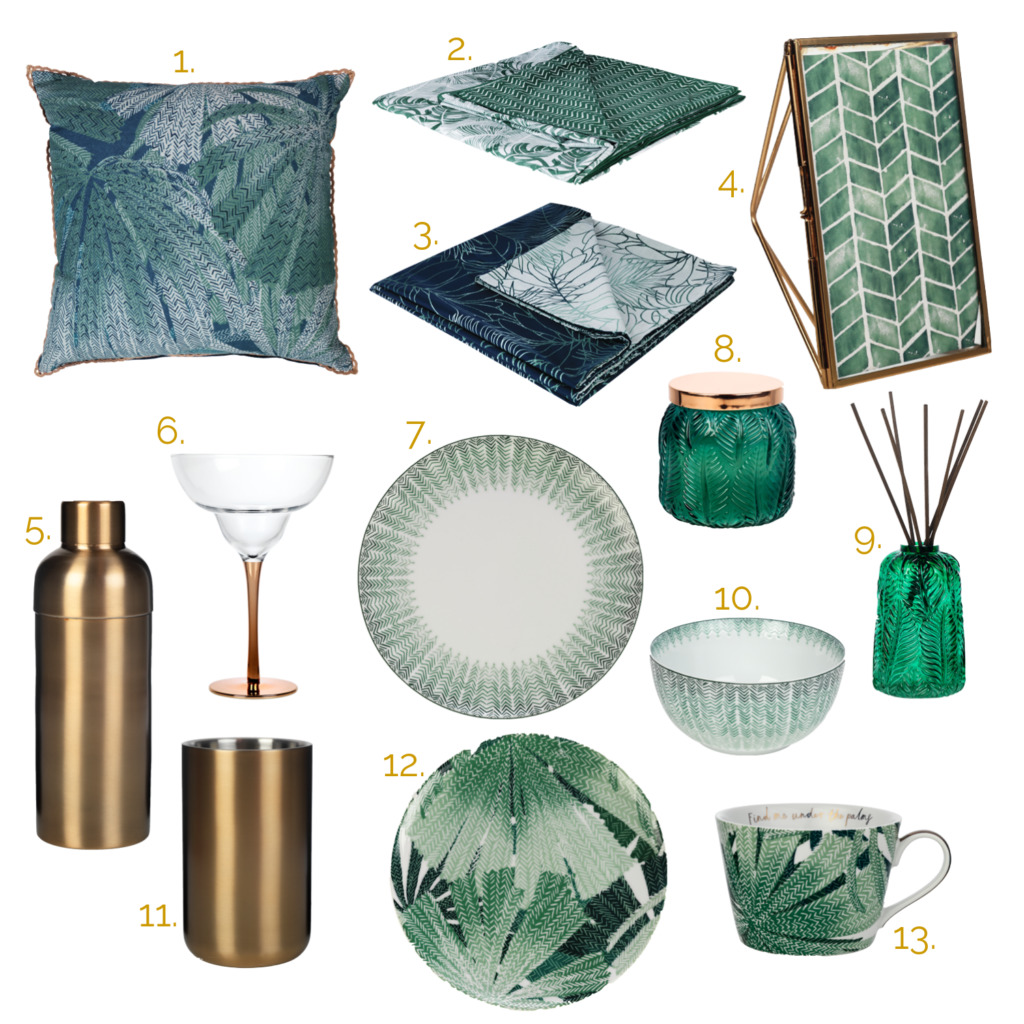 1. Palm print cushion £12 | 2. Leaf print double duvet £21 | 3. Palm print 180TC double duvet £21 | 4. Angled small frame £8 | 5. Rose gold cocktail shaker | 6. Rose gold margarita glass £4.50 | 7+12. Side and dinner plates £3.75 – £4.25 | 8. Glass candle with lid | 9. Diffuser £9 | 10. Cereal bowl £3.75 | 11. Rose gold wine and prosecco cooler £15 | 13. Metallic mug £4.50

Pieces from either collections would fit right into a neutral scheme, so if you're a fan of white, beige or grey but want to step out of the neutral zone, think about how and where you could add some colour to your space.
What do you reckon? Yay or nay to Sainsbury's home?
Do you pick up homewares while you do your weekly shop or prefer to stick to the tried and tested design brands?
Sainsbury's home collections are available online and in larger Sainsbury's stores.
** All images provided by Sainsbury's Home **
Pin it!