Last weekend I was in Stockholm and it was awesome. Freeeezing cold (-6 with a breeze?!!), but well worth the trip. I'd never been before so I was excited to feast my eyes and be inspired.
I was there for an event called meet the blogger (if you have a design or lifestyle blog then you  might want to get involved as the next event is in March and is right here in London). We had two really busy days – day one was filled with people to listen to, notes to take and things to learn.  Day two we were taken on a City Design Tour. First up was..
The 'Bemz, Inspiration Store', founded in 2004 by Canadian expat Lesley Pennington (who along with her staff gave us a very warm welcome). Lesley spoke to us about their woven, 100% natural, machine washable, long lasting and durable fabrics. Bemz very quickly became known for their natural and high quality textiles which were making IKEA armchairs and sofas look even better with their vast range of slipcovers. The range now extends to bedroom and dining room furnishings too.
Bemz offers a great online service and you can order fabric samples before you buy to make sure you've found your perfect fabric.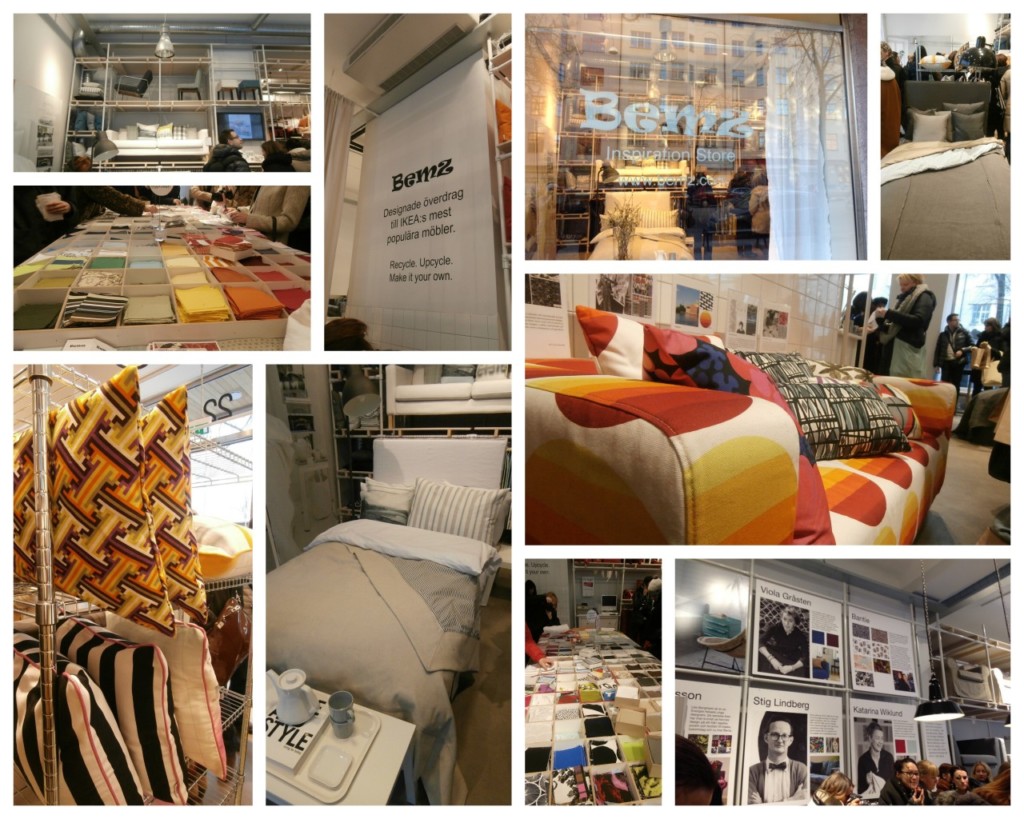 Our next stop was to the fab and just so stylish Lotta Agaton Shop run by stylist extraordinaire Lotta Agaton. This shop doubles as her office space or rather the office doubles as the shop, because it only opens to the public on Thursdays. Lotta hand picks items and makes a point of only stocking products and pieces she genuinely likes, and it shows. I fell hard for almost every print on the wall, I wanted them all.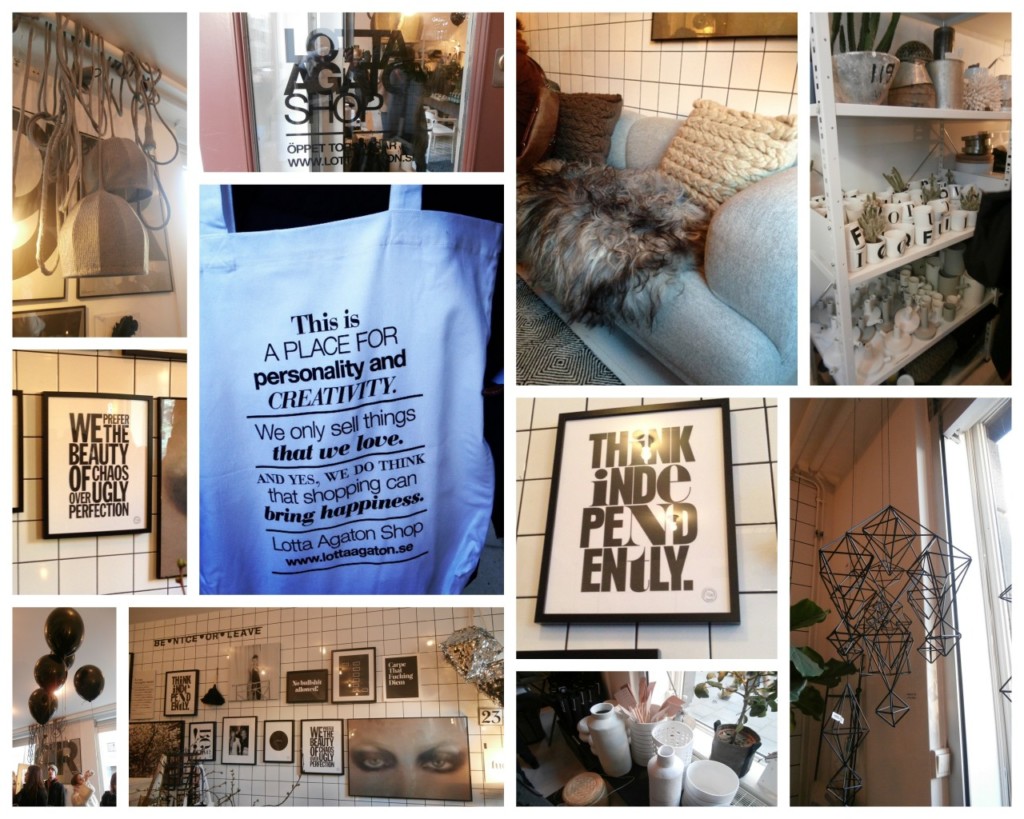 We then made it to the world renowned Svenkst Tenn. Founded in 1924 by Estrid Ericson a Swedish drawing teacher and joined by Austrian architect Josef Frank ten years later. This pair went on to become a pioneers of a unique and far reaching interior design style. They embraced colour and pattern and took inspiration from various cultures and eras, developing a style quite unlike the popular ideas of the 1930s.
There were just so many beautiful things to look at in this store and as a bonafide colour-lover I was positively giddy. Colours, prints and pattern on everything!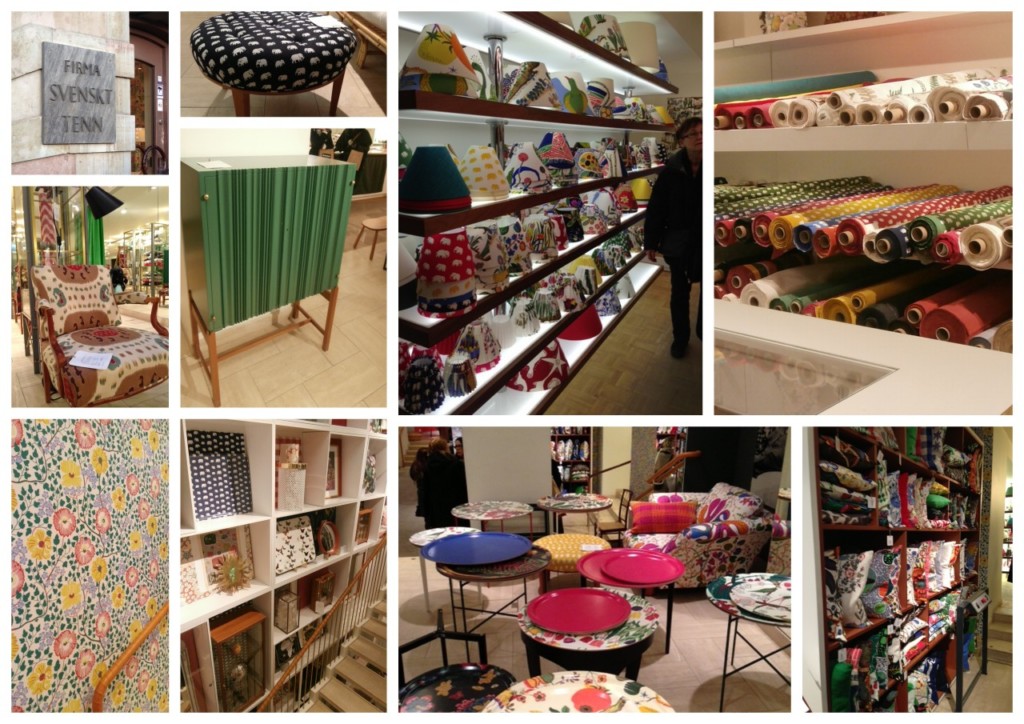 We also went to DesignTorget, a chain of shops who only sell products from small independent designers. It's such a good concept because even if a designer only has one product, if accepted by the DesignTorget panel, that product will be sold in all of their seventeen stores and online.
The shop was full of cute gift ideas, innovative products and colourful designs, but by this time my camera battery had 'retired' so no pics from there (sad face).
If you're ever in Stockholm and haven't been to any of these stores I thoroughly recommend a visit.
The only bad thing about this trip was that I didn't take as many pictures of the streets and beautiful architecture as I would have liked, because it was just too cold! At one point my hands were so numb I was scared I'd drop my camera. However my memory banks are full and I hope to go back again…. in the summer.
All photos taken by me.
you can subscribe to this 'ere blog on bloglovin
see what's rocking my world on instagram @dbd10
connect on twitter @decorbydelali
peep my pins on pinterest
find me on facebook