If you live in the UK then Tesco need absolutely no introduction. We know they've got your milk, bread and eggs in abundance but when was the last time you really looked at their homewares goodies? I'll admit until I started my spring/summer round-up I hadn't in a long while – they've been busy.
At the prices you'd expect from a high street stable (good and affordable), there's something for every room in your house – I've selected a few 'easy update' pieces that caught my eye.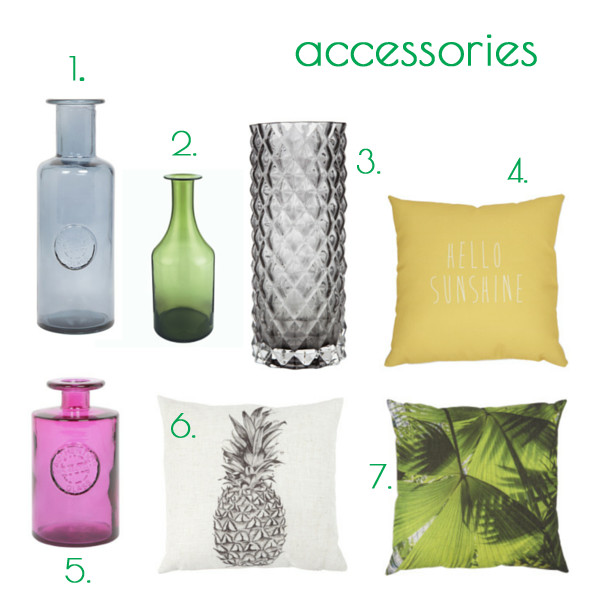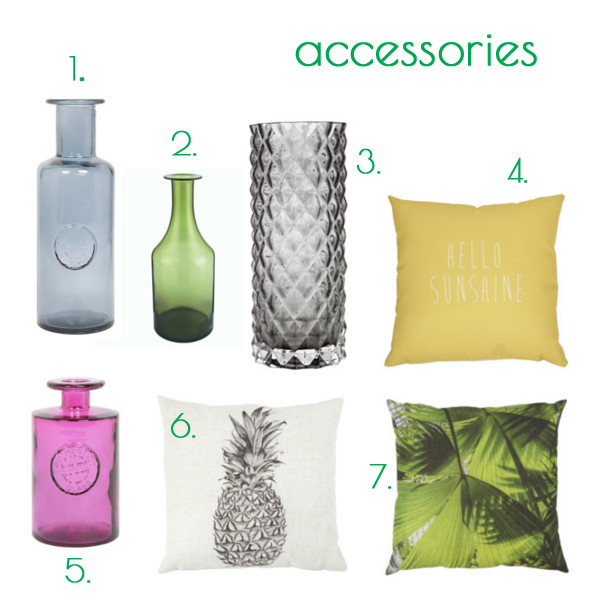 1 & 5. recycled glass bottles | 2. large bottle vase | 3. faceted glass vase | 4. hello sunshine cushion | 6. pineapple cushion | 7. palm leaf cushion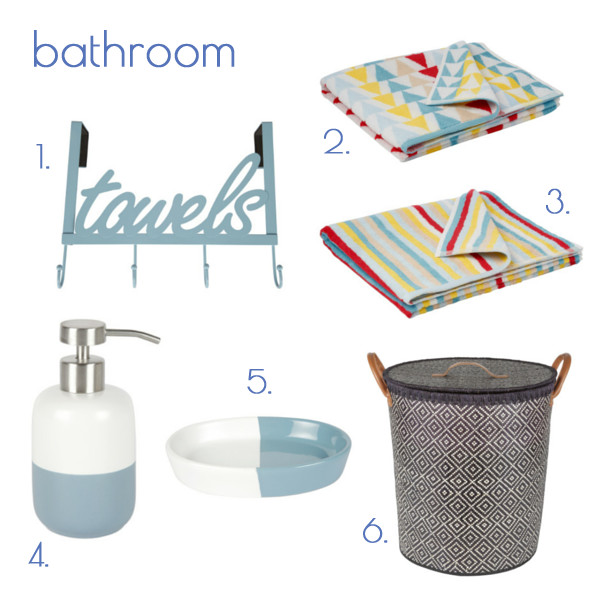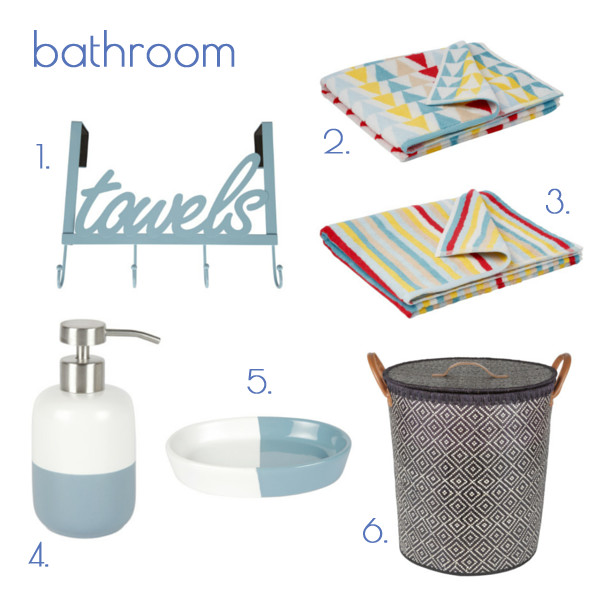 1. blue towel rack | 2. bright triangle bath towel | 3. bright striped bath towel | 4. blue dip dyed soap dispenser | 5. blue dip dyed soap dish | 6. black and white laundry basket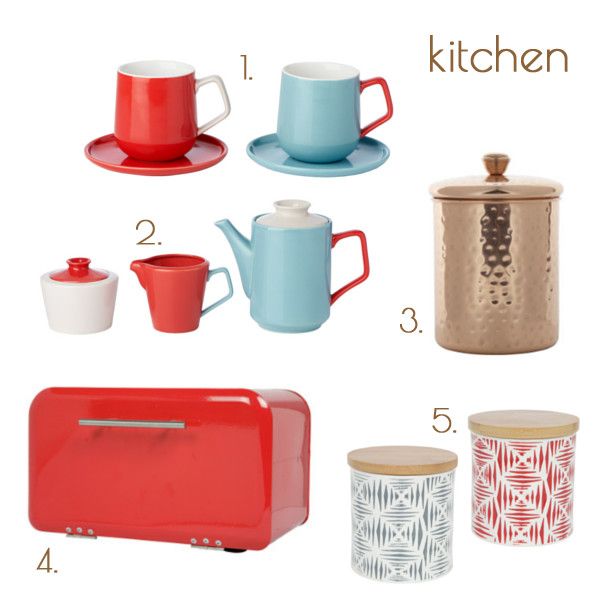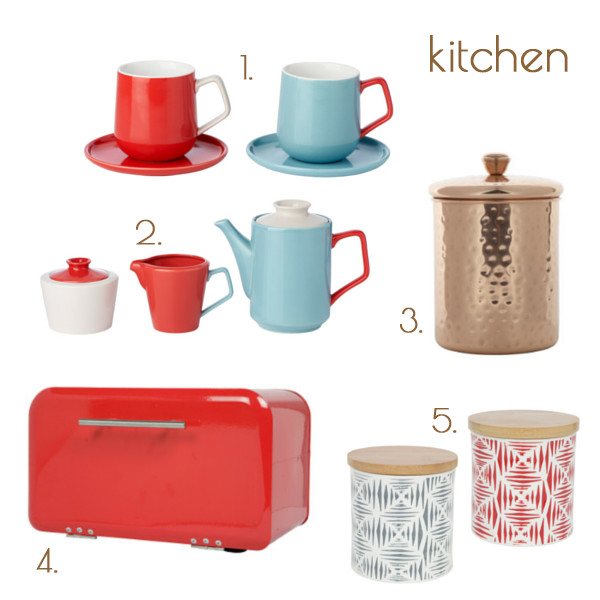 1. retro espresso mugs and saucer | 2. retro tea set | 3. copper canister | 4. retro bread bin | 5. dark grey and red storage canisters
I really like that they've taken the work out of choosing colours or creating a palette – see how the pieces easily sit with each other? Potentially lots of money to be spent instore and online!
Main post image – geometric print cushion | images courtesy of Tesco.
you can subscribe to this 'ere blog on bloglovin
see what's rocking my world on instagram @decorbydelali
connect on twitter @decorbydelali
peep my pins on pinterest
find me on facebook