So I watch a LOT of films and I go to the cinema a LOT.
Added to my love of visual design, with certain films I find myself looking at the sets and backdrops as intently as I watch the film itself.
Whenever I come across a character that I like, makes me laugh or who really intrigues me I think about what their personal space might look like.
So consider this the first of a few posts celebrating cinematic (and sometimes animated) style just for the heck of it. Enjoy!
As the title suggests this post is dedicated to the 1996 film 'The Long Kiss Goodnight' starring Geena Davis and Samuel L Jackson – a film I watch from start to finish every time it comes on.
SPOILER ALERT! If for some reason you haven't watched this film skip this bit and go straight to the pictures (also read about it here, find a copy and remedy that now!).
Samantha Caine is a nice, sweet, hard working school teacher from a small town, completely inoffensive and likeable but quite dull. Now Charly Baltimore is the same woman but a completely different woman – she may be an assassin (several minus points obvs), but she's my kind of woman.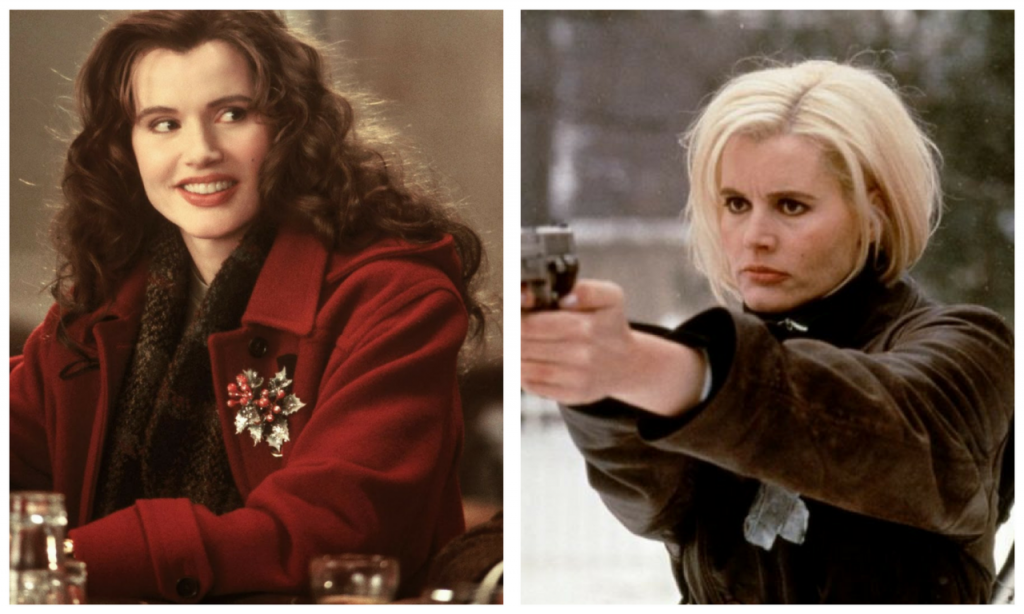 Disclaimer: I hope it goes without saying that I don't condone murder in any way but it's a film and she's a tough nut and I do likes that.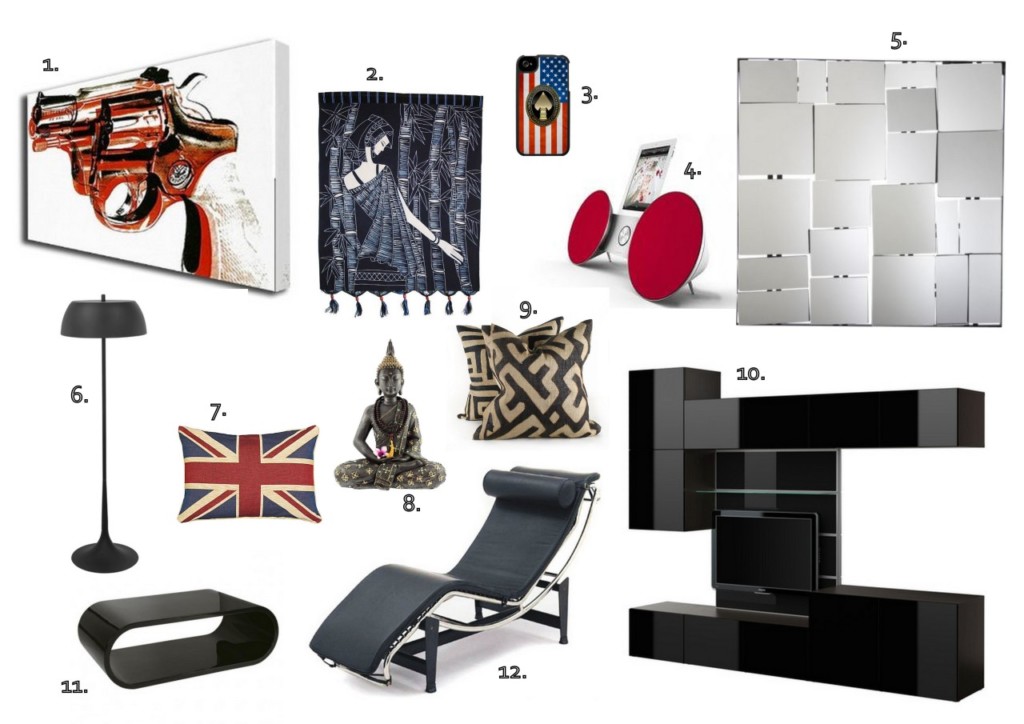 1: A little obvious perhaps but I think Charly would appreciate the 'beauty' of a gun more than most – by Andy Warhol.
2, 7, 8 and 9:  I imagine her line of work puts some mileage on a passport so I think a few low key items from her travels would sit subtly in amongst her possessions (2. Batik wall hanging from Oriental Outpost | 7. Union flag cushion from John Lewis | 9. Kuba cloth cushion from Pfeifer Studio US)
3: I think it's fair to say a smartphone would be a given and I also think there's a sense of humour in there somewhere so yes, she'd have one of these US Special Ops iPhone cases
4: Don't know why but I think she's a gadget fiend so I firmly believe she be the proud owner of a Bang & Olufsen beosound8. Just the thing to help you unwind after a long day. Oh how I need one in my life…
5: This fragmented mirror is as much of a talking point as it is something to "look" at and I think Charly would appreciate the irony.
6: Streamline and functional, two things any self respecting bad-ass would appreciate. Floor standing lamp from Lighting Direct
10. A big, sleek media unit would be a must, I imagine there's lots of downtime and DVD watching in between jobs so this IKEA number would fit the bill.
11. Simple, understated and a little glossy – I think it's a perfect match. Oval coffee table by Dwell
12. Who wouldn't want to lounge stylishly on a design classic? And this Le Corbusier beauty is the right mix of sitting and reclining – perfect for springing into action if needs be.
Have I thought about this a little too much? Perhaps..
Oh and if you have any character suggestions for me to ponder over – I'm all ears…