V&A Pattern – The Fifites by V&A Publishing.
This is one in a series of sweet little pattern books by the V&A which serves as an introduction to the Victoria and Albert Museum's extraordinary design archives. They have over three million designs for prints, wallpapers, textiles and decorations. These books serve as beautiful and useful reference points and fuel for your own inspiration.
Naturally as a lover of all things 1950s 'design-y', my first pick of this great collection was always going to be this one.
Before you get to the frankly groovy prints and patterns there's an insightful intro on 'The Fifties Pattern, colour and creativity'  which gives you a brief breakdown on the process that was 1950s design.
Apart from the obvious, fabulousness of the prints and patterns what I like about this book is that it shines some light on the usually unknown designers and draughtsmen who rarely get a mention when their work is used by design houses and master brands.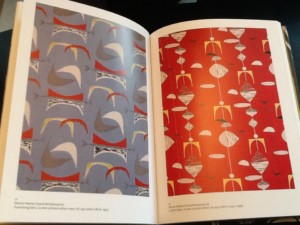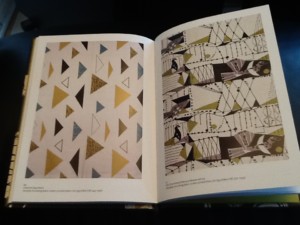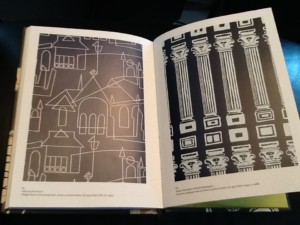 Each book comes with a CD of corresponding images so you can play around with the patterns but if you want to use the images 'professionally' you'll need to get permission from V&A images.
———————————————————————
you can subscribe to this 'ere blog on bloglovin
see what's rocking my world on instagram @delali_dbd
fancy a chat on twitter @decorbydelali
check out my pins on pinterest